Welcome to Flourishing Financially. As I'm sure you've guessed, you are on your way to getting organized and killing it financially.
If you've been struggling to try to keep track of all the moving pieces you need to put into place to manage your finances, I got your back.
Step 1: Sign up for your free Trello account and verify your email address
Step 2: If you've never used Trello before, watch the following video.
Flourishing Financially Trello Boards
The Flourishing Financially Trello Suite consists of 5 pre-configured Trello boards designed to get you started with using Trello as a tool to help you keep your finance tasks organized.
You have the following boards:
FF – Getting Started
FF – Money Tracker
FF – Money Saving Musts
FF – Little Black Book
FF – 52-Week Savings Challenge
How to Get Your Trello Boards
Step 1: Click on the link in the Download section below that corresponds to the board you would like to download.
Step 2: On the resulting board, select the "… Show Menu" button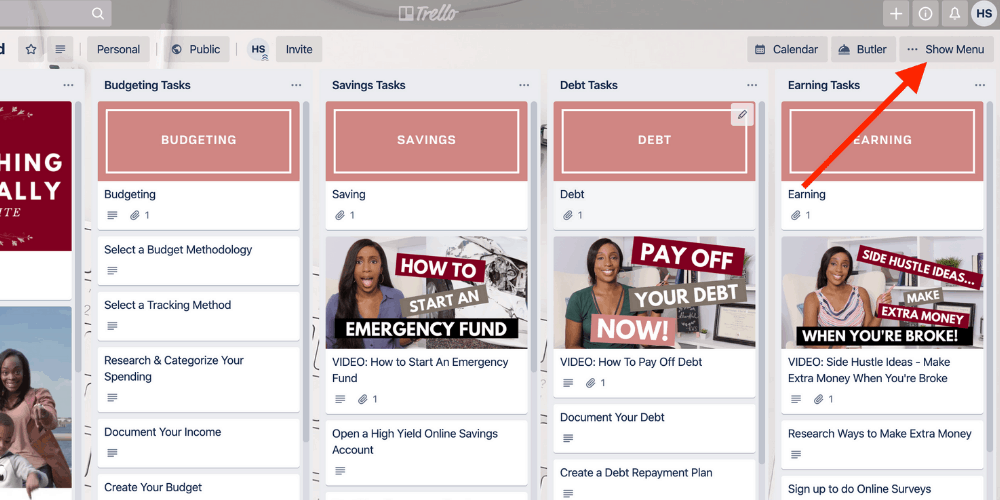 Step 3: Next, select the "… More" link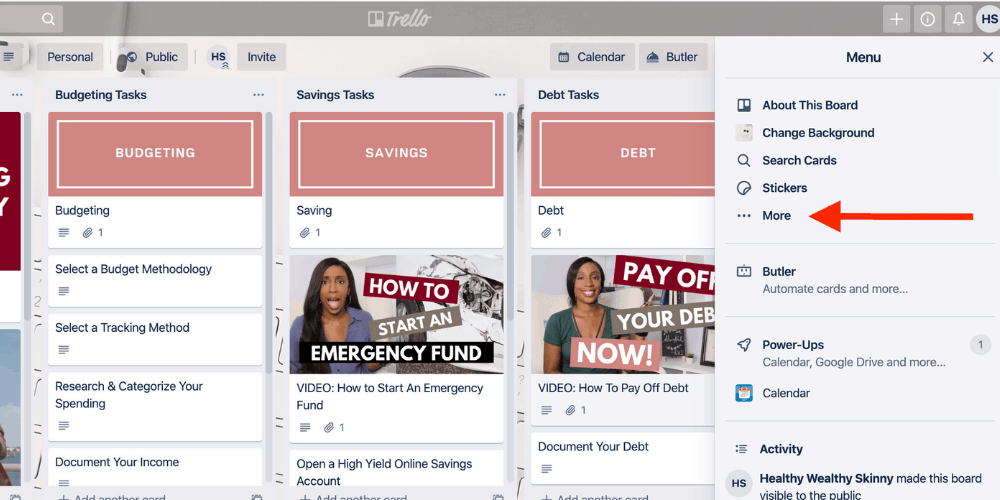 Step 4: Select the "Copy Board" link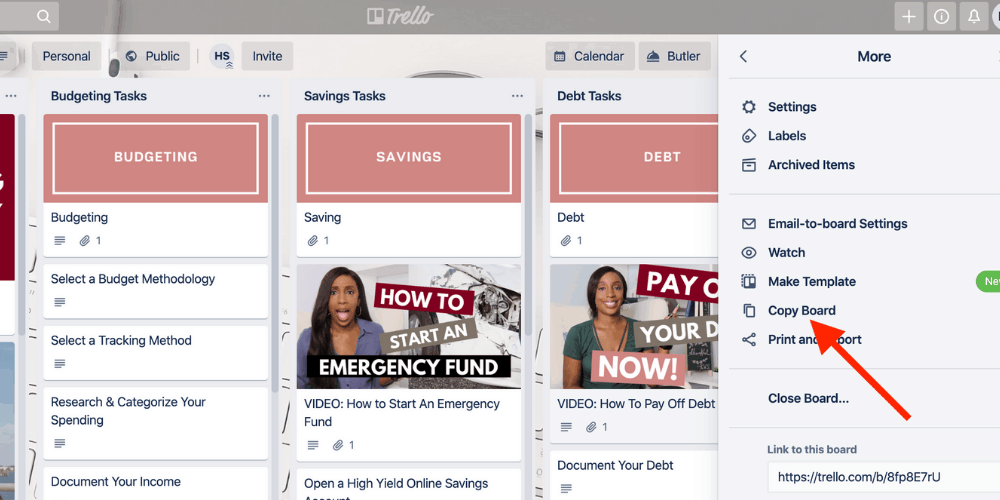 Step 5: Enter the name of the Trello board into the Title field.
Example: FF – Getting Started
Note: Make sure the "Keep Cards" and "Keep Template Cards" boxes are checked.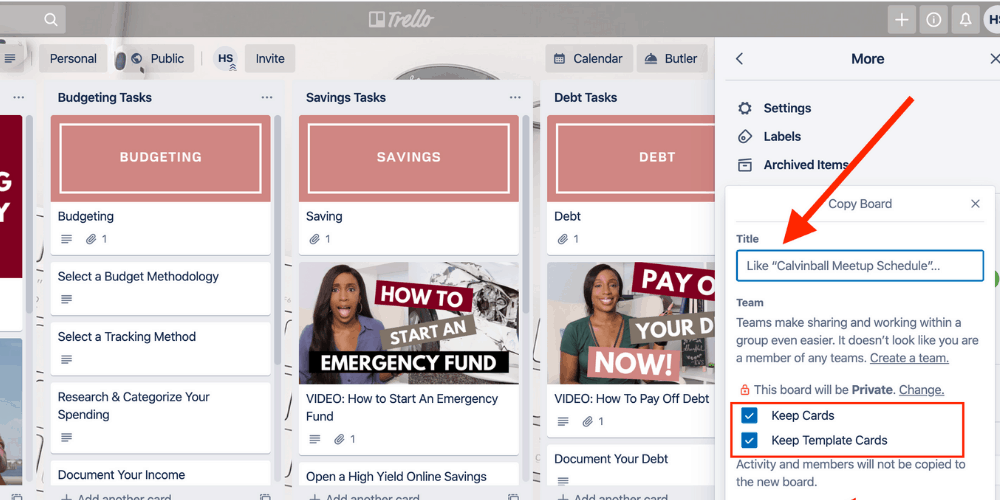 Step 6: Select the "Create" button
Repeat the steps above for each of the 5 Trello boards listed in the Downloads section below.
Downloads
Troubleshooting
If you are having any issues send me an email ([email protected]) and I'll respond super fast!