How to Use Our Free Trello Boards
Our free Trello Boards are designed to help you get organized and take control of your life's projects.  You'll find preconfigured Trello boards to help you plan vacations, increase your productivity, and pay off your debt. We are continually adding to our repository so stop by often.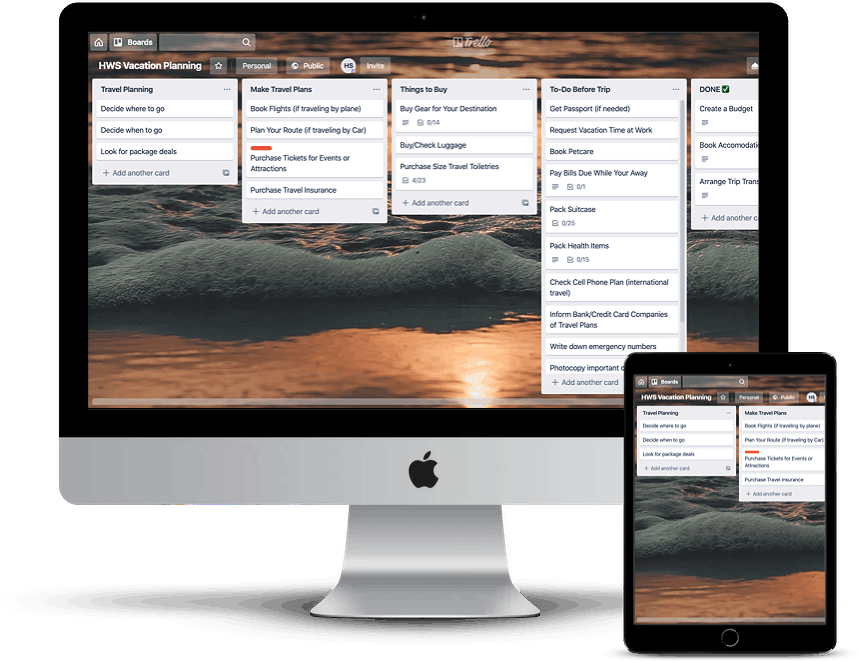 Vacation Planning Trello Board
Get a Free Copy of the HWS Vacation Planning Trello Board by entering in your email address below.