If you're thinking of starting a business selling handmade items or digital downloads then chances are you're wondering if it is worth it to sell on Etsy. You've probably heard some good and bad things about Etsy and you're wondering if you should even give it a try.
Is Etsy worth it?
Keep reading to find out the pros and cons of selling on Etsy and find out if it is right for you.
Note: This page contains affiliate links, which means that if you buy something using one of the links below, I may earn a commission.
Pros of Selling on Etsy
I've been selling on Etsy for about 2 years and it definitely has it's pros. Let's dive in…
Easy to Get Started
The main pro to selling on Etsy is that it is SUPER easy to get started. You can sign up and have your Etsy Store up and running in less than an hour. You don't need any technical skills. Just throw on some comfy clothes, grab a cup of coffee, and your laptop top and set up your shop.
In this video, I walk you though setting up your shop step by step.
After the initial setup it will take you some time to step up your listings with vibrant photos and titles that will get you noticed in Etsy search. But all of these things are simple and easy to do. Here's a video that can help you create Etsy listings that sell.
Low Start-up Costs
Etsy gives you a way to start selling online with very low start-up costs. Etsy does not charge a monthly fee. There is a 20 cents listing fee for each of the products or listings that you add to your shop. The listing lasts for 4 months before it has to be renewed by paying another 20 cents.
Etsy also allows other sellers to gift 40 free listings to new potential Etsy sellers. By using this referral link you can set up your first 40 products in your shop for free. Etsy also gives me 40 free listings for referring you.
You can set up your Esty shop today and get up and running for free.
Instant Customer Base
In 2020, 81.9 Million people purchased items off of the Etsy marketplace. This means that once your shop is open on on Etsy you have an instant customer base on an established e-commerce platform.
You do not have to go out and try to find customers to visit your shop. Etsy does all the marketing to bring customers to Etsy, all you have to do is make sure your products come up when customers search for the products you sell on Etsy.
Affordable Marketing Options
Etsy does a lot of the marketing for you, but they also offer additional marketing options that you can use. Etsy Ads is a feature that will allow you to choose a daily marketing budget to run ads on the Etsy marketplace website to get your listings viewed.
This allows you to have full control over your marketing budget.
Helpful Analytics
Etsy will provide you with information to tell you how your shop is performing. These analytics will help you make decisions to help grow your business.
Using Etsy's stats you will know the voumn of traffic coming to your shop as well and the source of that traffic. Etsy analytics will also tell you what percentage of the traffic coming to your store is converting into sells, and how customers find your shop in search on Etsy. 
Cons Of Selling On Etsy
Now that we have covered the pros of selling on Etsy, let's talk about some of the cons.
Lack of Branding
Lack of branding is one con to selling on Etsy. When someone purchasing an item on Etsy they will normally refer to Etsy as the source of the purchase and not the individual shop they purchased from. This means that your brand does not shine through on Etsy.
You will also notice that Etsy will market items similar to yours on the bottom of your listings. This is because Etsy's goal is to help their Etsy customer find the items they are looking for regardless of the shop that sells it.
No Email List
Repeat sells is very important when running an e-commerce business. Adding your buyers to an email list is one strategy to gain repeat buyers as you can market to them via email after their initial purchase.
Although Etsy has internal tools that will automatically send emails to your previous customers for specific reasons like giving them a thank you discount, Etsy does not have an email list feature. If you were to ever stop selling on Etsy would no longer have access to your past customers.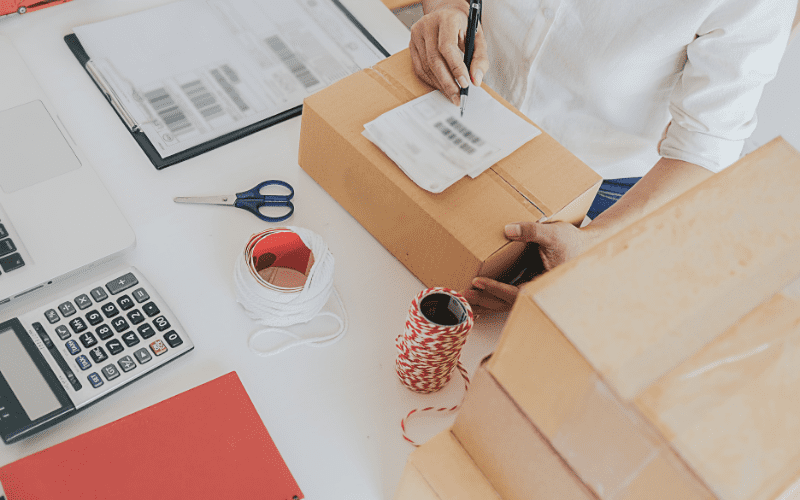 Etsy Fees
Although it is quite inexpensive to get started on Etsy as your shop grows Etsy fees can cut into your profits. Etsy has variety of fees which include a listing fee, transaction fee, and a processing fee.
When your sales volume is relatively low, paying fees per sale will not be an issue. The alternative would be paying monthly fee to host your store weather you make a sale or not. On the other hand when you start making a large amount of sales, the amount you pay is fees per sell will greatly exceed paying a one time monthly fee.
Watch this video for a detailed explanation of Etsy fees.
Etsy Controls Your Business
In my opinion, this is the biggest con to selling on Etsy. Etsy completely controls how you do business and if you do business. Etsy has rules and if you break those rules, Etsy can shut your shop down immediately.
There have also been complaints of Etsy shops being shut down when without notice and without explanation. This means that if you only sell on Etsy your entire business could be shut down at any time. It can sometimes take weeks to get a response from Etsy and sometimes that response is that your shop is indefintaley closed.
In my first year selling on Etsy I got an increase in orders on Black Friday weekend. It was a holiday weekend so I was spending time with family and not processing orders daily. I was aware of my processing times and was prepared to not let any orders go out late.
After a certain amount of unprocess orders Etsy removed my listing from Etsy search which means my orders stopped coming in. After finally reaching Etsy support I was told that the system would automatically put me back in search after I processed ALL of the orders that were in my queue.
It didn't matter that I would meet my processing times. Etsy make the decision that I didn't need any new orders. And in turn cost made me lose money on potential orders that I would have received.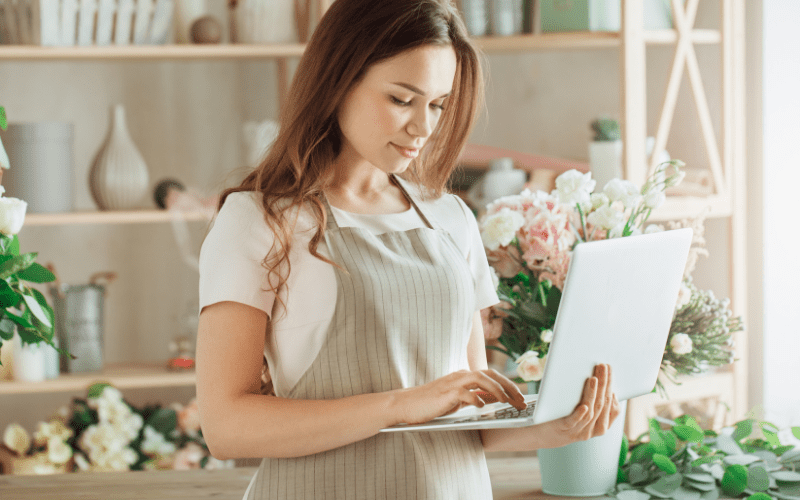 Is Etsy Worth It?
Yes, if you are just getting started Etsy is worth it.
Etsy allows you to get started selling your handmade or digital items quickly and inexpensively. You can start selling and learning the ins and outs of running an e-commerce business.
Once you are comfortable I do recommend starting your own website and running it in conjunction with your Etsy shop. This will allow you to brand your business, save on fees, as well as start an email list so that you can market to your customers for repeat business.
You'll also be creating a solid business that you own and have full control of.
Here is how you can start your own website with your Etsy shop. This method is super inexpensive and you don't need any technical experience.
Don't forget to Like, Share, Tweet, and Pin this post.