Young Living Essential Oils are known to be some of the best essential oils on the market. But did you know that they also have a line of really cool Young Living Diffusers?
There is a Young Living diffuser to meet many of your needs. They have really pretty decorative diffusers as well as travel diffusers that you can take with you.
You can find diffusers to use in your home, your office and even your car.
Note: This page contains affiliate links, which means that if you buy something using one of the links below, I may earn a commission.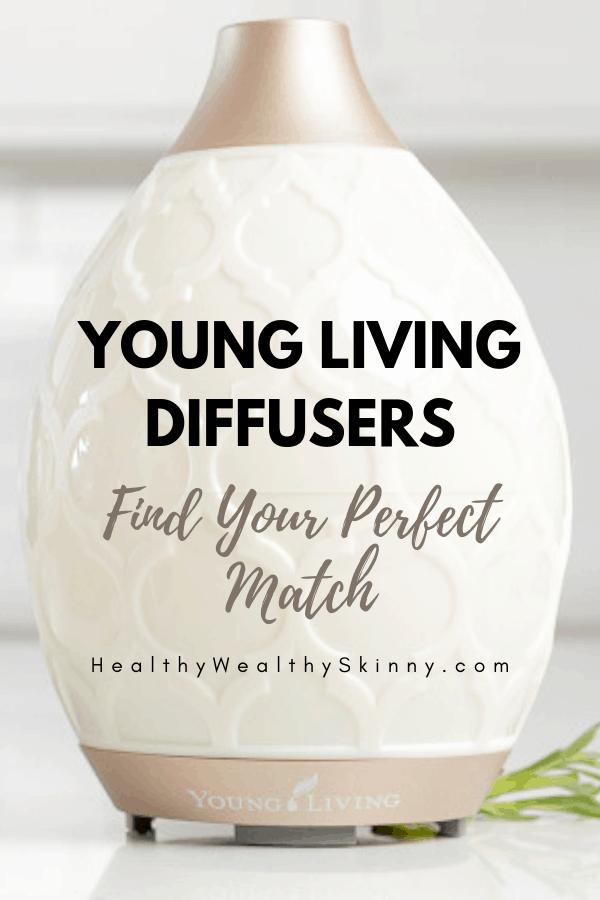 What is an Essential Oil Diffuser?
Essential oil diffusers disperse essential oils as a fine vapor into the air. They are a great alternative to candles and spray air freshers because they allow the natural aroma of essential oils to fragrance your home.
Essential oils have a variety of benefits. They can make your home smell good and make you feel good. Essential oils are known for increasing mental clarity, relieving tension, and decreasing anxiety and stress.
Essential oil diffusers allow you to experience the benefits of essential oils be diffusing them into the air.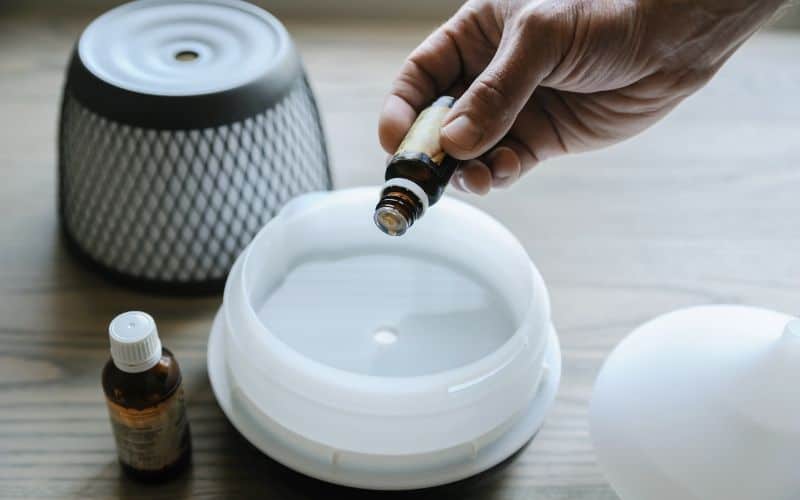 How to Use a Diffuser
There are many types of diffusers but for the most part, they are very easy to use. You simply add room temperature water to the diffuser to the marked fill line.
Next, you add your favorite essential oils to the water. Finally, you turn on the diffuser and enjoy.
Here are a few of my favorite essential oil recipes for diffusers.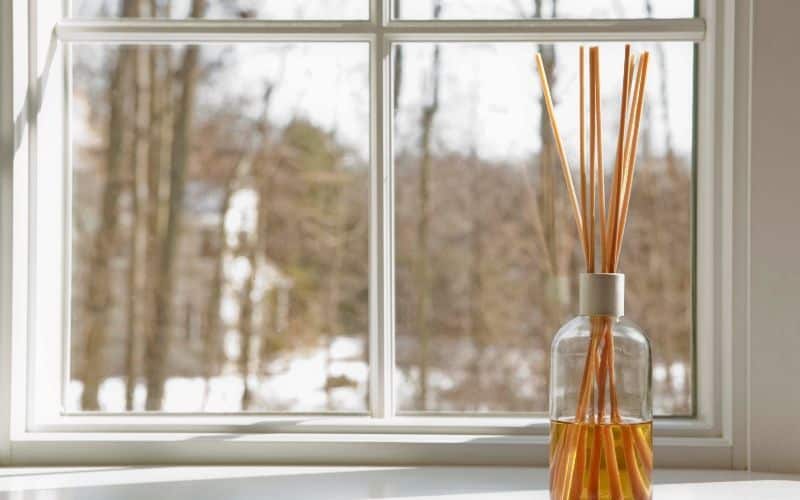 Young Living Diffuser Collection
Check out this list of diffusers. Use this list to do a Young Living diffuser comparison so that you can choose the best Young Living diffuser for you.
Desert Mist Ultrasonic Diffuser
The Young Living Desert Mist Diffuser is the perfect way to relax, dispel odors, and create an aroma-filled atmosphere of peace and harmony.
The Desert mist diffuser comes equipped with 11 different light settings that can be turned off or on independent of diffuser function. It has a romantic candle-like flicker mode that creates a beautiful atmosphere in any room.
The diffuser includes a light cycle mode, so colors transition gently from one to another. With its three-run modes, you can create the perfect experience to meet your needs.
---
Aria Ultrasonic Diffuser
The Young Living Aria Diffuser produces an elegant ultrasonic mist that gives any space a spa-like atmosphere. It also allows you to set the mood by selecting from a range of LED light colors.
The Aria Diffuser is made of natural materials. It has such a durable American maple base and glass dome to direct the essential oil vapor. It comes equipped with a matching wood remote control that will allow you to turn on the Aria from any spot in the room.
A great feature of the Aria Diffuser is that it allows you to choose from 12 minutes of relaxing music played through internal speakers or you can plug in your own personal music player with the provided AV cord and listen to any music you choose.
---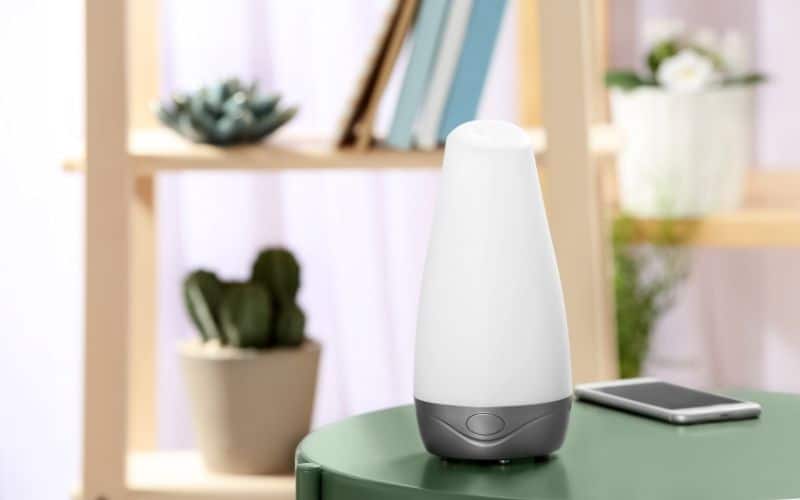 Dewdrop Ultrasonic Diffuser
The Young Living Dewdrop Diffuser serves as a humidifier, atomizer, and aroma diffuser in one simple-to-use product. The Dewdrop diffuser's design was inspired by the beauty of a drop of morning dew.
Its ultrasonic technology breaks any mixture of essential oils and water into millions of microparticles, disperses them into the air, and releases the constituents found in Young Living essential oils.
This elegant diffuser comes with up to ten hours of diffusion, automatic shut-off, and 11 LED light options. Young Living's Dewdrop Diffuser can transform any space into a spa-like atmosphere.
---
Rainstone Diffuser
The Young Living Rainstone Diffuser is a combination of state-of-the-art ultrasonic technology and traditional Chinese craftsmanship. The Rainstone diffuser provides a balanced convergence of the grounding element of earth with the enveloping powers of essential oil-infused mist.
The Rainstone diffuser is crafted from exquisite and rare purple clay found only in a small region of China. Each Rainstone Diffuser is handmade using ancient craftsmanship passed down from generation to generation for more than 1,000 years.
Not only is is beautifully crafted, the Young Living Rainstone diffuser has a robust feature set, including continuous ultrasonic diffusion at 1.7 million waves per second; one-, two-, three-, six, and eight-hour settings with automatic shutoff; five soft LED light settings (blue, yellow, purple, alternating each color, and off); a negative ionizer; and a remote control.
The Rainstone's elegant design and handcrafted artistry make it an exquisite piece of art to complement any décor and transform any space into an inviting, aroma-filled atmosphere.
---
USB Orb™ Diffuser
The Young Living USB Orb Diffuser is specially designed to be spill-proof, making it ideal for the office, the car or at home. It provides intermittent (blue LED light) or continuous (green LED light) diffusion for up to 4.5 hours.
---
AromaLux Atomizing Diffuser
The Young Living AromaLux Diffuser is an aroma diffuser, air purifier, and atomizer in one simple-to-use product. Its atomizing technology transforms essential oils into a vapor of millions of microparticles, dispersing them into the air.
The AromaLux utilizes a robust array of settings, including a master timer control off switch with 1–10 hours of diffusion. It also comes equipped with a vapor volume control, diffusion run timer (1–20 minutes), diffusion pause timer (1–20 minutes), and 5 different LED display light settings.
It accommodates 5-ml and 15-ml Young Living essential oil bottles and can transform any space into an inviting, aroma-filled atmosphere.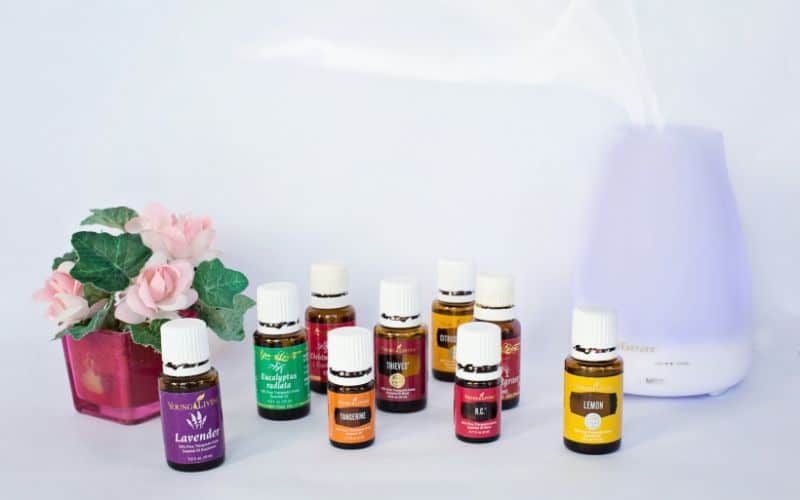 Best Smelling Essential Oils
Once you have your Young Living Diffuser you'll need some Young Living Essential Oils. Here are my suggestions for some of the best smelling essential oils.
Lavender
Purification
Lemon
Cedarwood
Stressaway
Eucalyptus
Peppermint
Bergamont
Frankincense
Leave a comment and share your favorite Young Living Essential Oils and your favorite diffusers.
Don't forget to Like, Share, Tweet, and Pin this post.