Have you heard of bento lunches and bento boxes? It's a fun trend in packed lunches that traces its origins to Japan.  If you are tired of traditional boring lunches for you and your kids then you should definitely give Bento lunches a try.
Note: This page contains affiliate links, which means that if you buy something using one of the links below, I may earn a commission.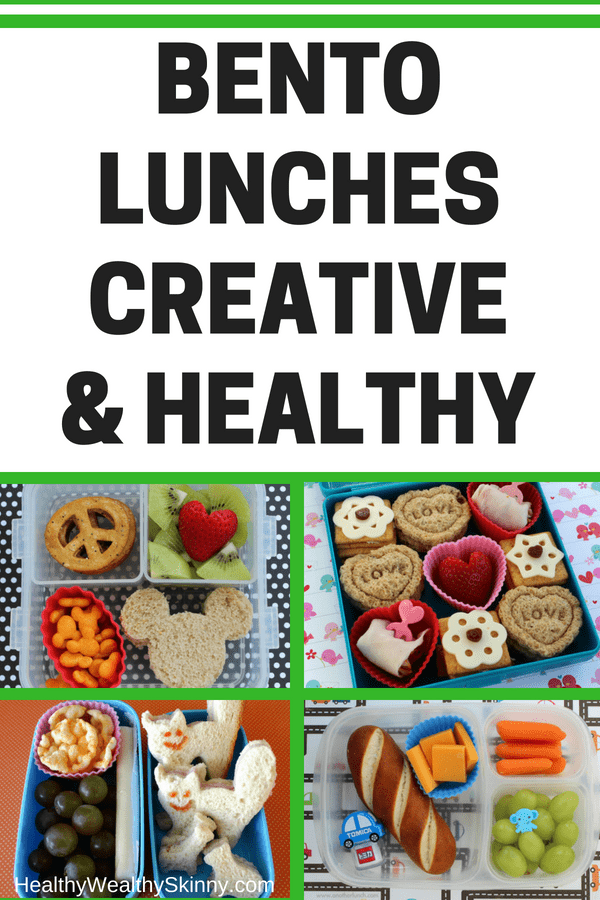 Bento Lunches – Creative & Healthy
What is a Bento Lunchbox?
Bento is a traditional way for Japanese to pack single serve meals they can take with them to work or school. There they often consist of rice, fish or meat, and cooked or pickled vegetables. The container is usually rectangular with compartments for each dish.
Bento boxes are traditionally made of stainless steel, but you can also find plastic and even glass versions. These food containers with an international flair are usually square and have internal compartments that allow you to keep your food separate. This gives you a great canvas to get creative with food.
Bento Lunch Ideas
Yes, with Bento boxes it's ok to play with the food and come up with some fun and creative lunches for the kids (or yourself). Cut the sandwiches in cute little shapes, make some fun roll-ups, and get creative with fresh fruit, raw veggies, cheese and the likes as sides.
Mouse Bento Lunch Idea – by Kitchen Fun With My 3 Sons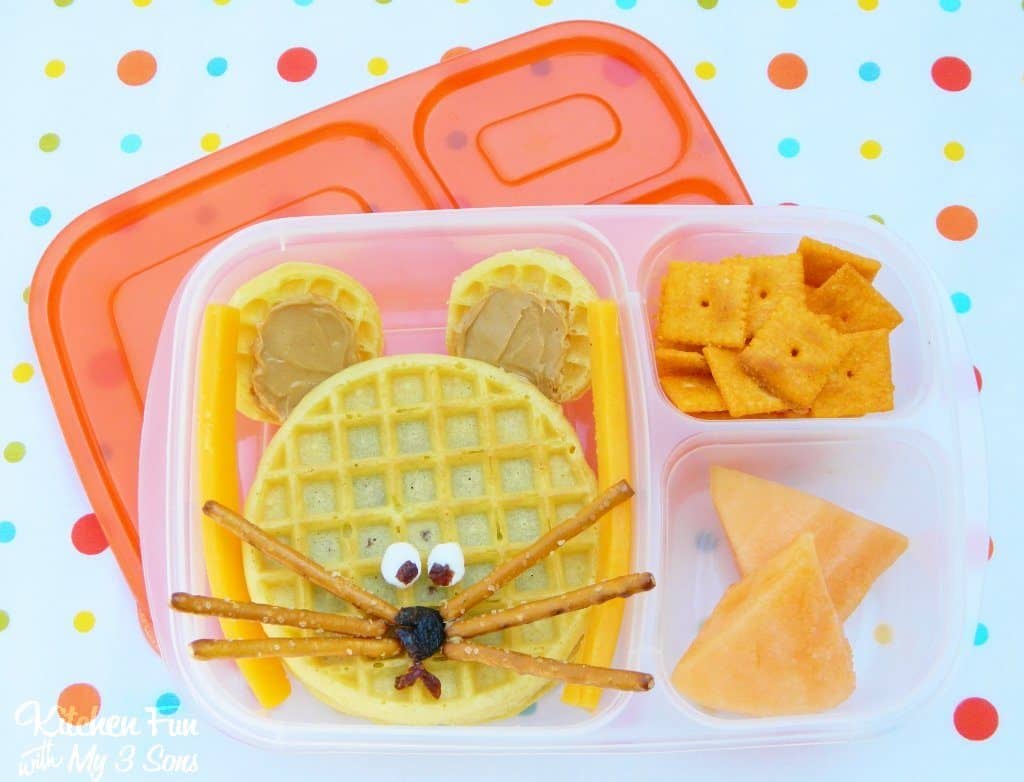 If you are ready to get even more creative, do a quick search online for bento lunch ideas. You'll find ideas from gourmet food to fun and quirky kid-friendly lunch ideas. Who knew that you could shape a sandwich and make it look like an adorable owl? You'll find entire Pinterest boards and Instagram accounts dedicated to creative bento boxes.
Owl Bento Lunch Idea – by Kitchen Fun With My 3 Sons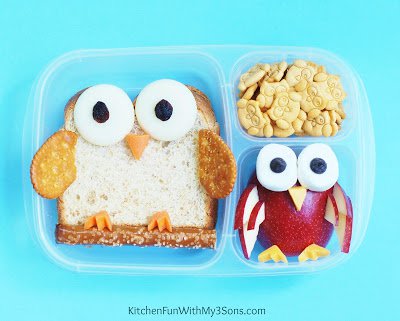 Of course, there's no need to go all out. You can make delicious and eye-pleasing bento lunches by taking just a little care with how you place the food in the boxes and taking advantage of simple little tricks like pouring goldfish crackers or raisins into paper or silicone cupcake liners.
Healthy & Creative
What I like best about bento lunches is that it gives you the opportunity to pack several small, snack like items into one lunch. Your child will have fun picking and choosing for lunch and you know he will still get a healthy meal. Plus what child doesn't love a bunch of colorful finger food for lunch.
Heck, you may even convince your picky eaters to try new fruits, veggies, cheeses and the likes if you cut them into cute little shapes.
Related Post: How to Pack School Lunches Kids Actually Eat
Bento Lunch Supplies
Here are some fun Bento supplies to get you started:
Not Just for the Kids
Gluten Free School Lunch Recipes – by Cool Mom Eats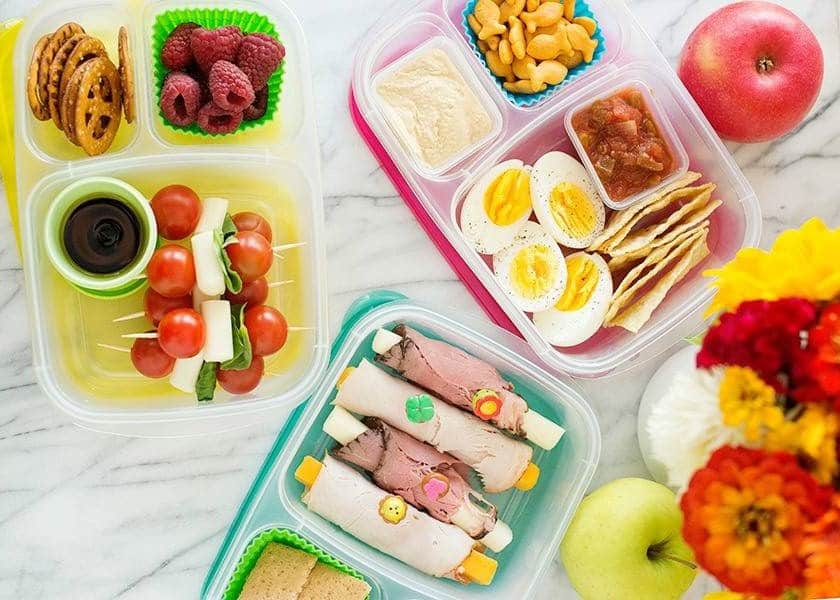 Of course, these fun and delicious lunches aren't just for kids. Cool Mom Eats has developed 2 weeks worth of gluten-free bento lunch ideas. Order a couple of bento boxes and start packing your own lunch. You can go as simple or gourmet as you'd like. Or grab a few of your own favorite healthy snacks and call it lunch. The possibilities are almost endless with bento box lunches.
Leave a comment and share your favorite Bento Lunch ideas.
Don't forget to Like, Share, Tweet, and Pin this post.