Raising children is expensive. For many of today's parents, the challenge of making ends meet is much harder than it was for their parents and grandparents. Housing cost, food costs, and clothing costs continue to rise.  While many are stuck low paying jobs. The good news is that there ARE simple ways to make parenting less expensive.
Read further to learn more about a few of them. Saving money is probably easier than you think.
Note: This page contains affiliate links, which means that if you buy something using one of the links below, I may earn a commission.
Simple Ways to Make Parenting Less Expensive
You can make great strides in reducing your parenting expenses by using a few simple tactics.  Some you may have already started doing here and there.  Implementing them many of them at the same time will yield big results.
Teach Kids Early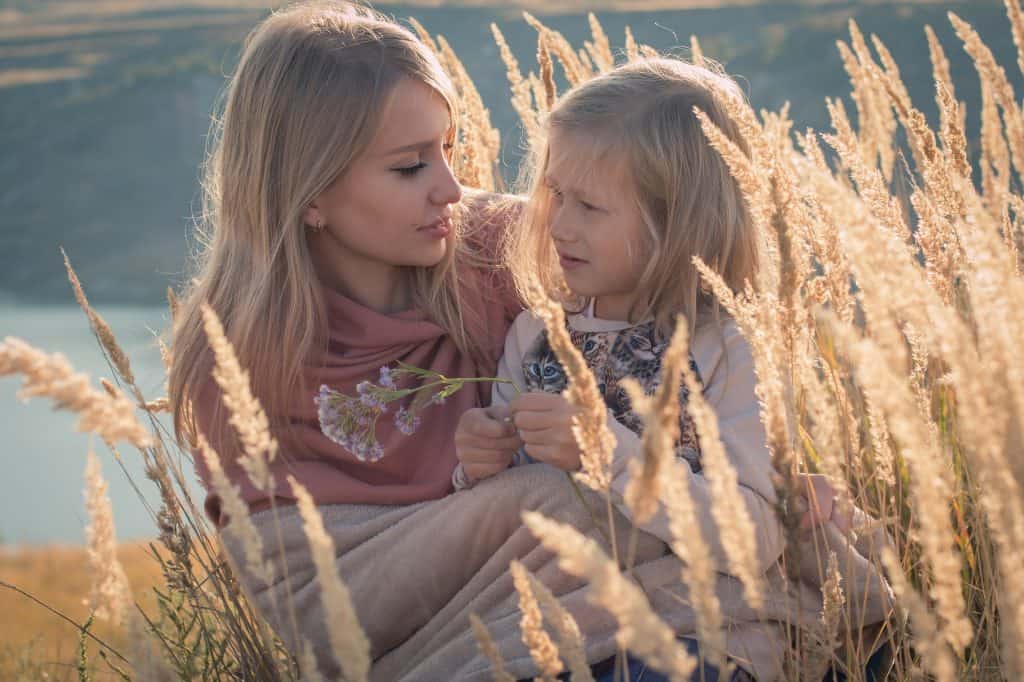 Small kids are like sponges.  They soak in information quickly.  It is not necessary to wait until your kids are older to teach them that money doesn't grow on trees. When they ask for things, learn how to say no without feeling guilty.
A great way to teach kids about money is by giving them an allowance.  Consider giving them an age-appropriate allowance, in exchange for doing their homework (without being asked) or doing simple chores around the house. This is one way, you can break the habit of your kids asking for something every time you leave the house.
Shop Wisely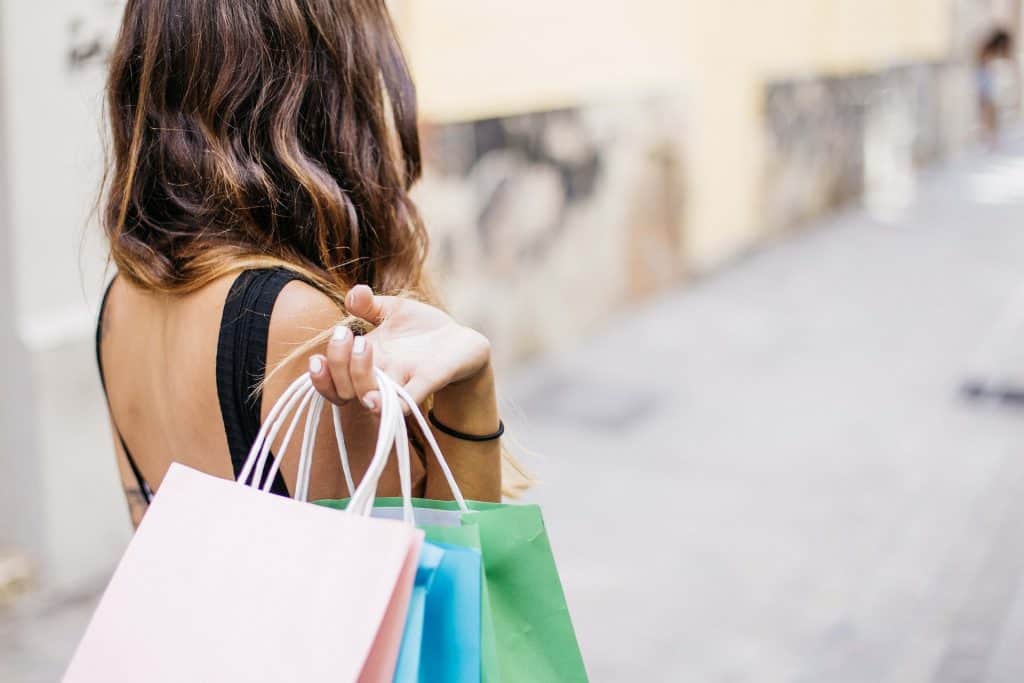 Shopping wisely is a skill.  There really is a lot to be said about comparison shopping and taking advantage of sales and discount days. Obviously, this takes more time than just running into the store really quick to pick something up. But, if you have time to shop around, you'll generally save big time.
Utilize technology to help you shop wisely.  Cashback apps, such as Ibotta, Ebates, and Dosh can help you save on items you need for your kids.  There are also apps like ShopSavvy that can help you find the best price for anything you need to purchase.  Sometimes, you can save money just by shopping online.  I check Amazon before I make many purchases to ensure I'm getting the best deal.
Also, remember that there's nothing wrong with buying certain things in "gently used" condition. Shopping at thrift stores doesn't mean that you're poor; it means that you're a smart shopper.
Related Post:  How to Cut Your Grocery Bill – 7 Easy Tips
Download a copy of our free Monthly 50/30/20 Budget Worksheet. It's a free excel spreadsheet to help you create and maintain your budget.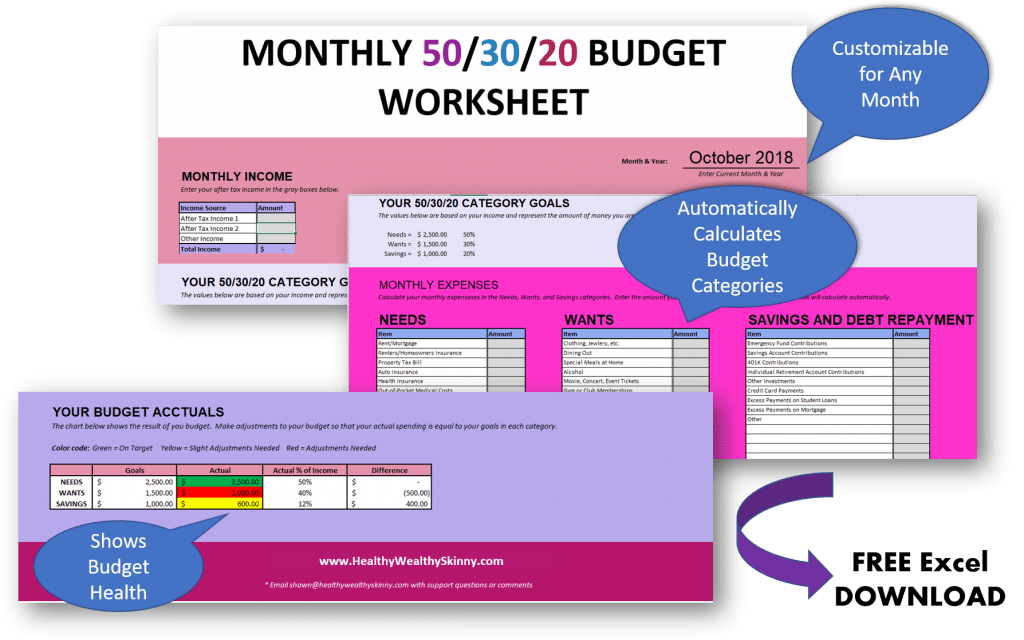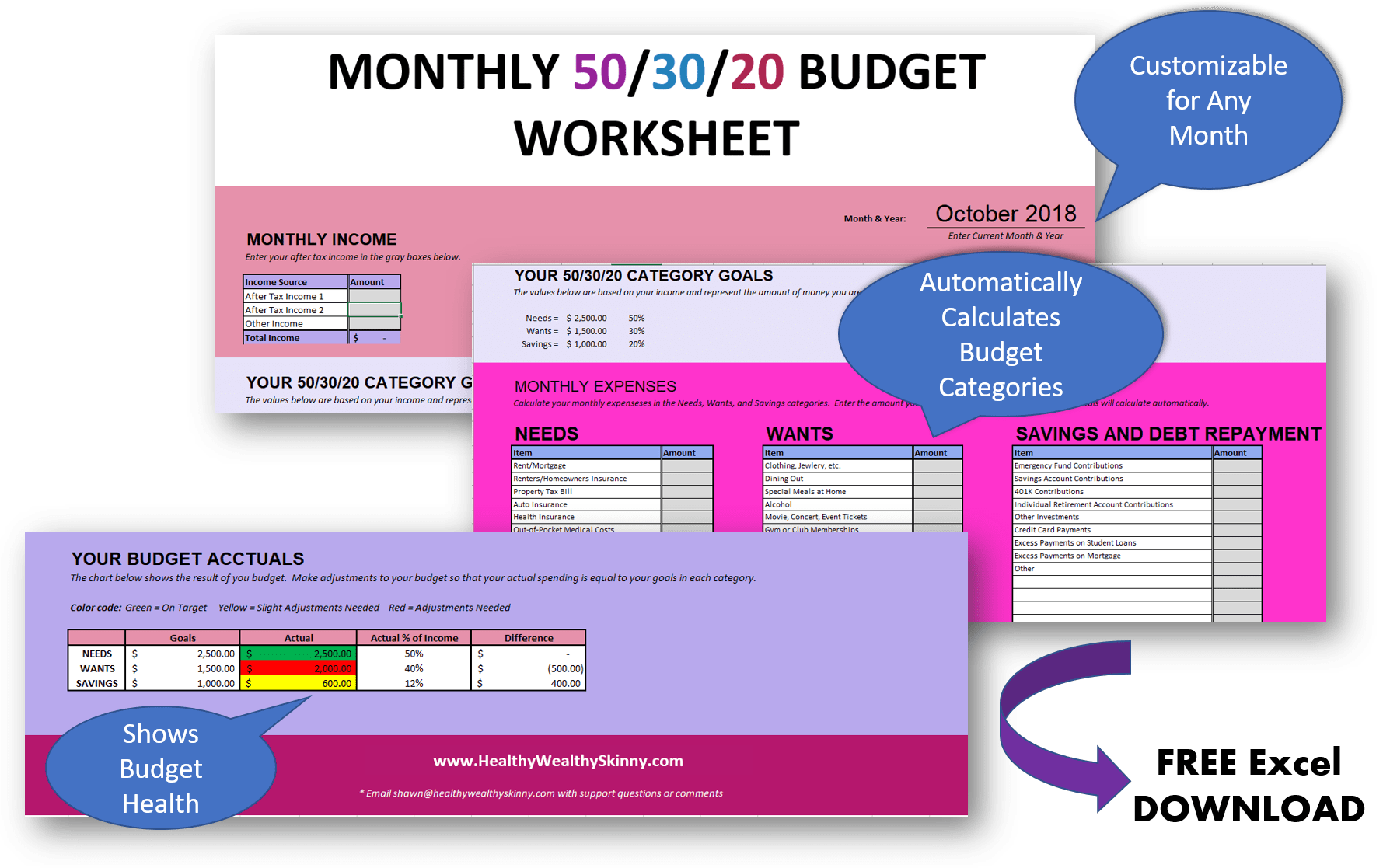 Cook at Home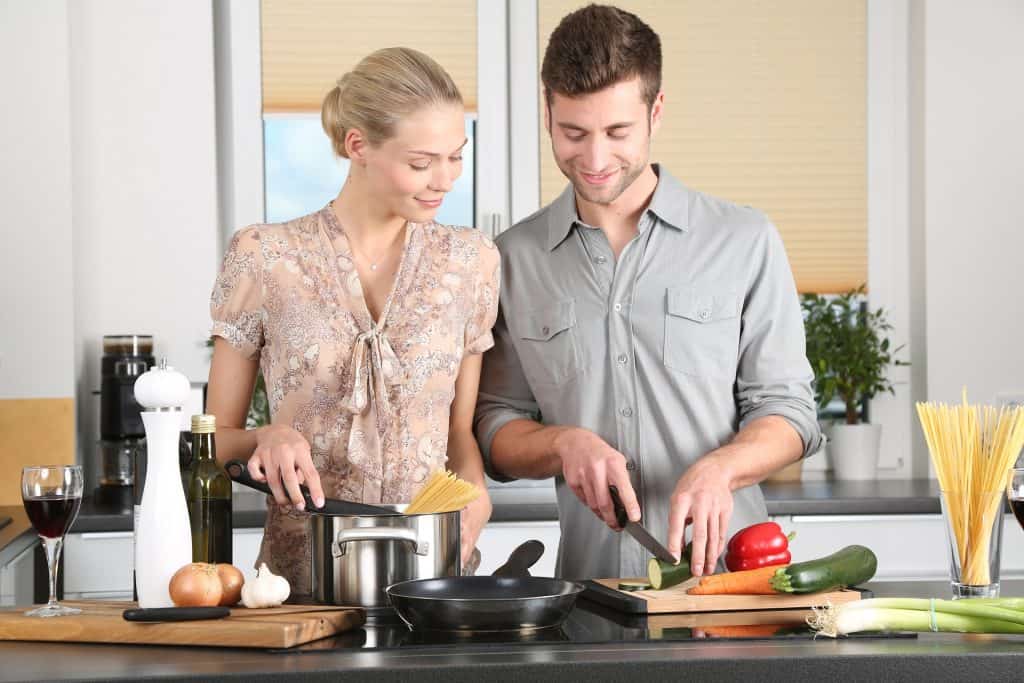 When you're a parent, there never seems to be enough time in a day. Don't let time constraints allow you to get in the habit of eating out. This is exactly what happened to me.  I quickly learned that cooking at home, from scratch, is so much more affordable.
If your schedule is hectic, try "batch cooking" or meal prepping one or two days a week. You can successfully freeze almost anything. Pull something out of the freezer the night before. In the morning, toss it in a slow cooker. You will be surprised at the money and time you'll save.
Related Post:  Pack School Lunches That Your Kids Will Actually Eat
Find a Support Network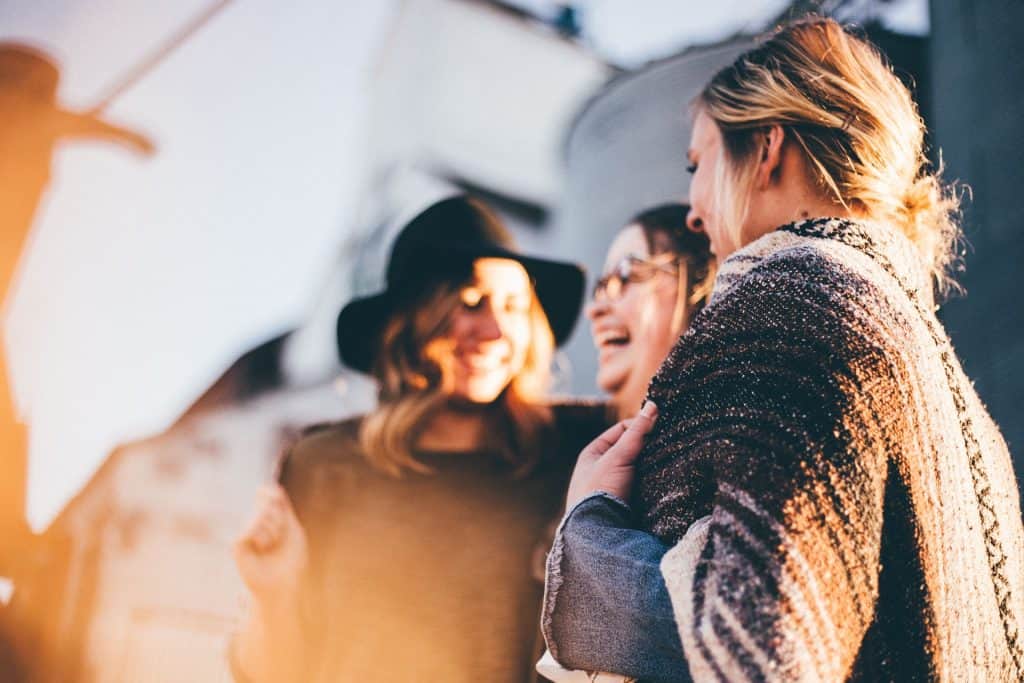 When it comes to things like childcare, try to find a support network. Talk to two or three other moms about swapping childcare duties. The more you can trade off with other moms, the less you have to pay for expensive day-to-day care. Doing so also allows you (as parents) to enjoy an occasional "date night" when the mood hits.
If you are having trouble meeting moms in your area check out the  Peanut app.  Peanut is the ultimate mom matching app.  It connects moms with other moms with similar interests.  Peanut will help you meet other moms in your area.  It is referred to as "Tinder for Moms".
Related Post: I'm a Fabulous Unicorn Mom – Are You?
Look for After-School Alternatives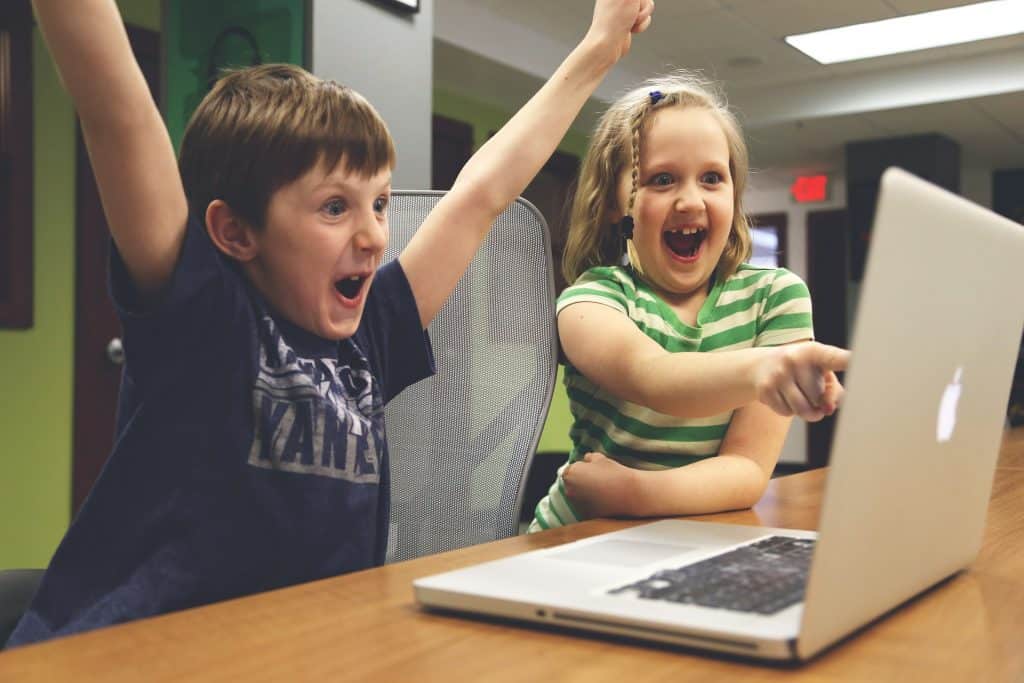 After-school activities can be quite expensive. Look for alternatives offered by your local park system, the library or even the YMCA. In addition, check out the community calendar on sites like craigslist.org and your local news websites. Many times, you'll find listings for free concerts, classes, and other family-related activities.
Get Started Today…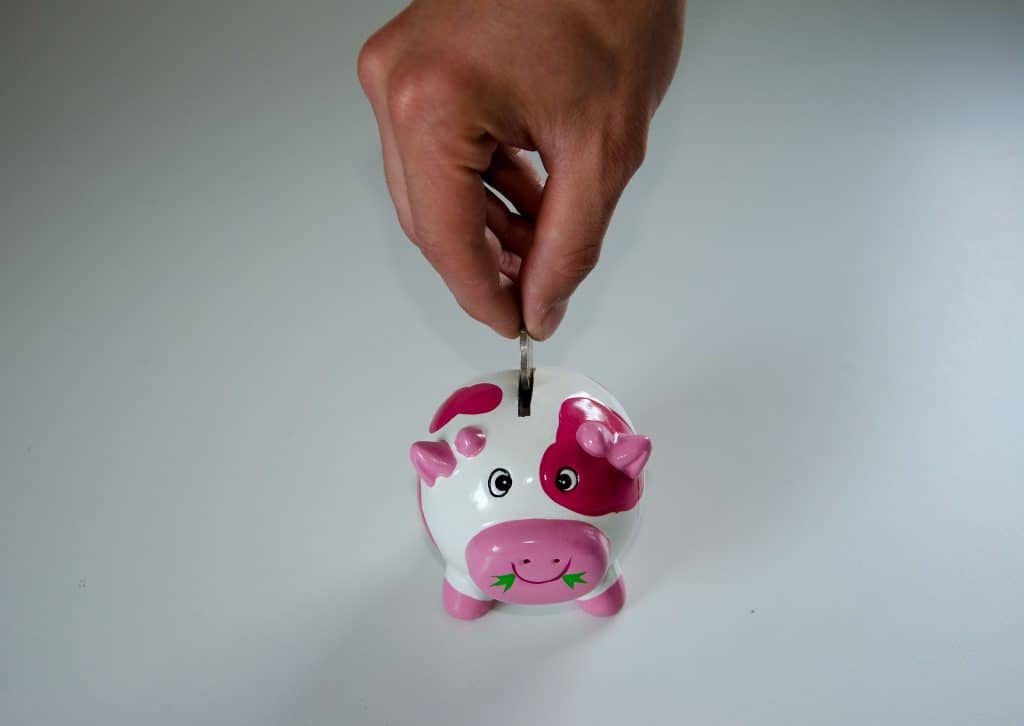 Armed with this information, as well as taking advantage of some of these tips, should make parenting a bit less expensive. You can even go one step further and create a budget if you like. By sticking to it as much as possible, you'll probably be able to save money and still be considered one of the coolest parents on the block!
Why not get started today?
Leave a comment and share your hacks for making parenting less expensive.
Pin this Pin on your Kids and Parenting Pinterest Boards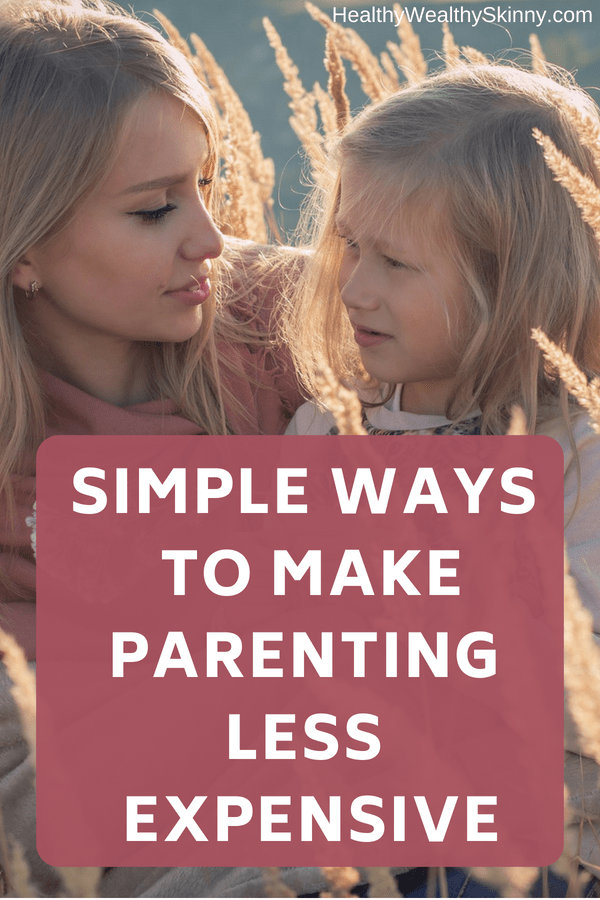 Don't forget to Like, Share, Tweet, and Pin this post.