Bullet journals are a very personal way to journal, plan, and keep track of every aspect of your life. It is a useful tool for any phase of your life. Any one from students, working moms, to stay at home moms can all manage the busy areas of their life using a bullet journal. In this blog post, discover 5 ways to use bullet journal spreads to organize your life.
Note: This page contains affiliate links, which means that if you buy something using one of the links below, I may earn a commission.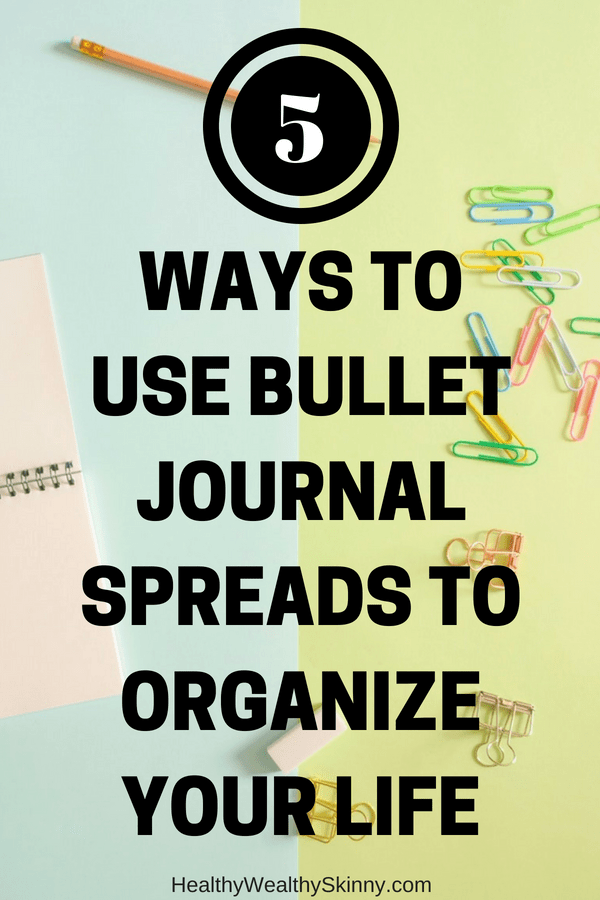 What is a Bullet Journal?
Before I jump into the way you can use bullet journal spreads to organize your life, let's pause for those that might not know what a bullet journal is. Here is an informative video from Lily Pebbles explaining what a bullet journal is and how you use it.
5 Ways to Use Bullet Journal Spreads
(1) Daily Planning
Due to its flexible structure the bullet journal is a great tool for daily planning. It is a tool that can help you keep track of appointments, tasks, and activities to keep your days organized. Your bullet journal is personal to you and allows you to track your daily tasks in any format you choose.
Here are a few examples bullet journal spreads to help with daily planning.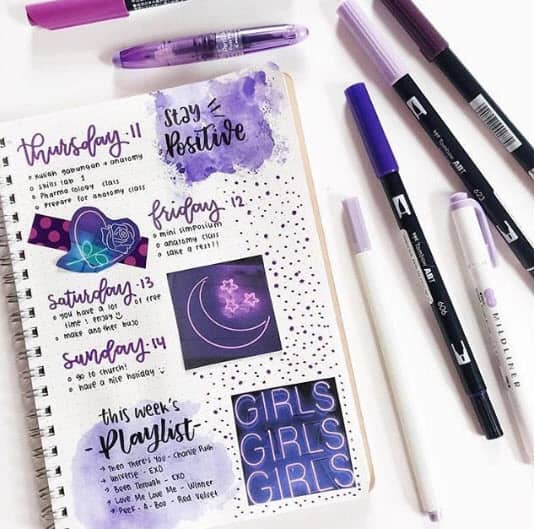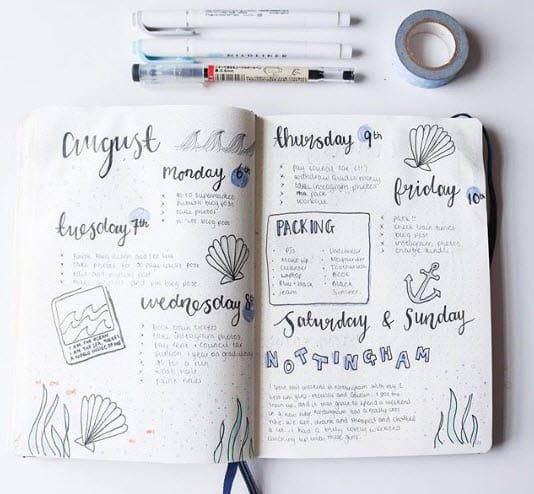 (2) Managing To-Do Lists
Bullet journal spreads are great tools for managing to-do lists. Try using the monthly and daily spreads of your journal. The core strategy of tracking your daily tasks utilizes a list structure. Different symbols allow you to easily note the completion status of each item.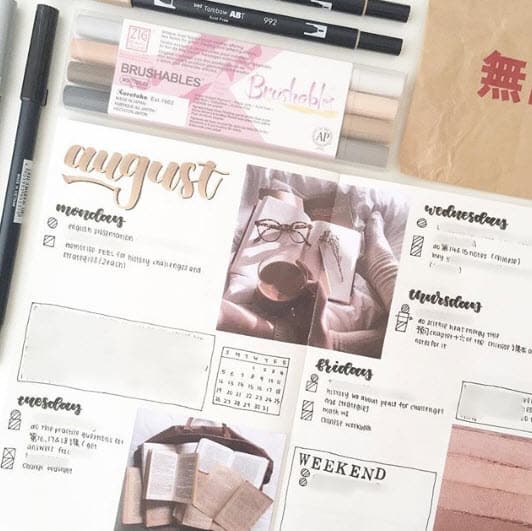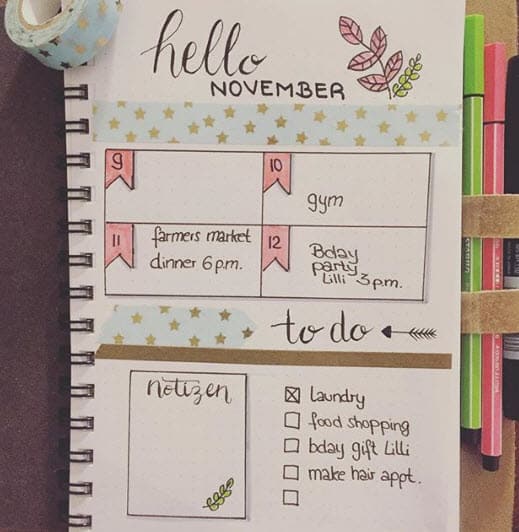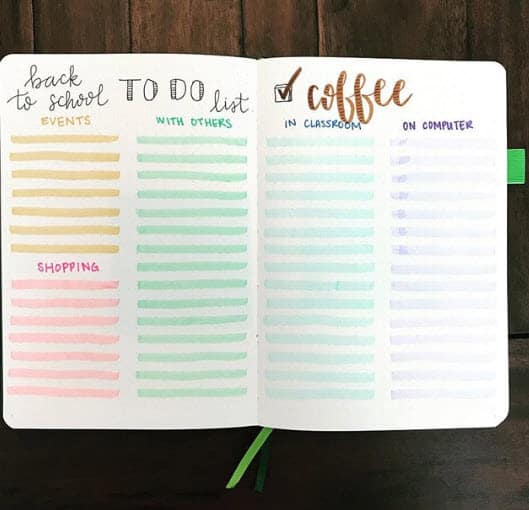 (3) Expressing Creativity
If you are the creative type, a bullet journal is a way for you to freely express your creativity. It is basically a blank canvas for you display your ideas visually. A bullet journal can take the place of an art journal or scrapbook while giving the added features of organizing your life.
Check out these creative bullet journal spreads…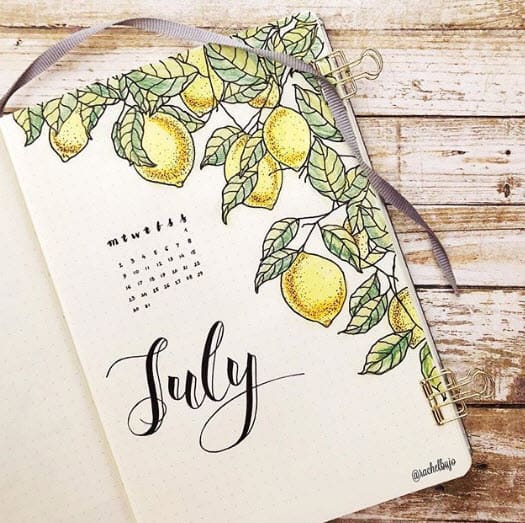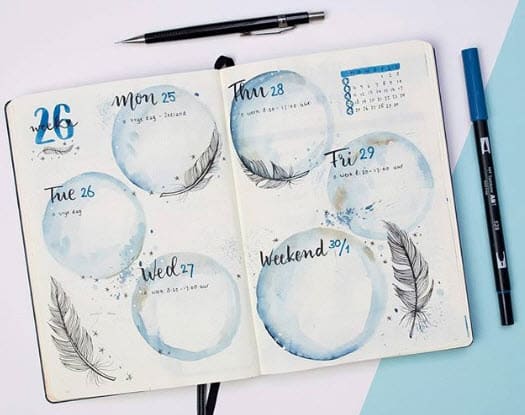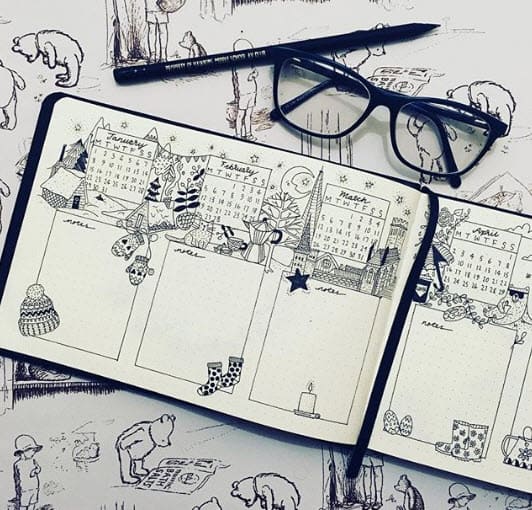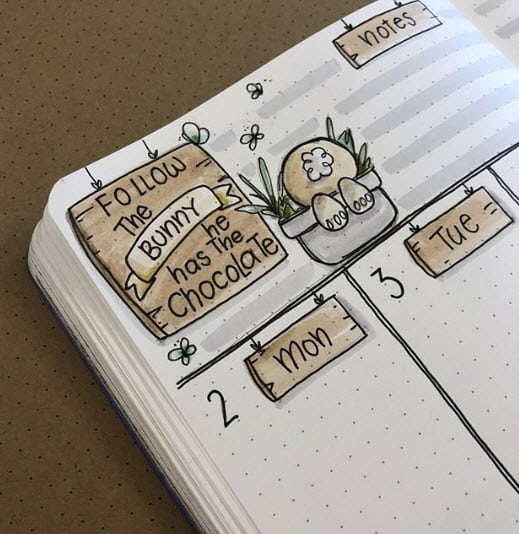 (4) Tracking Goals
For the goal-oriented types out there a bullet journal is an excellent way to track goals and ensure that you are always moving forward. By adding trackers to your bullet journal, you can track individual goals in a simple visual format. Daily and monthly trackers keep you on schedule and can also help you develop good personal habits.
Here are some examples of bullet journal trackers.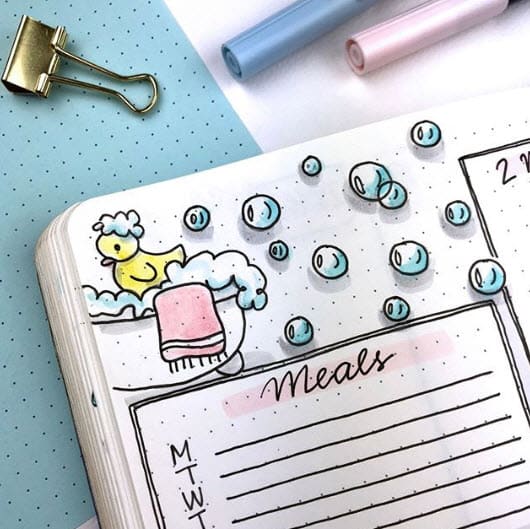 (5) Financial Planning
Financial planning is a task that just has to be done. Why not add a little fun and incorporate it into your bullet journal. Bullet journal spreads can easily be used to help you track your spending, saving, and budgeting.
Here are a few financial planning bullet journal spreads to get your started.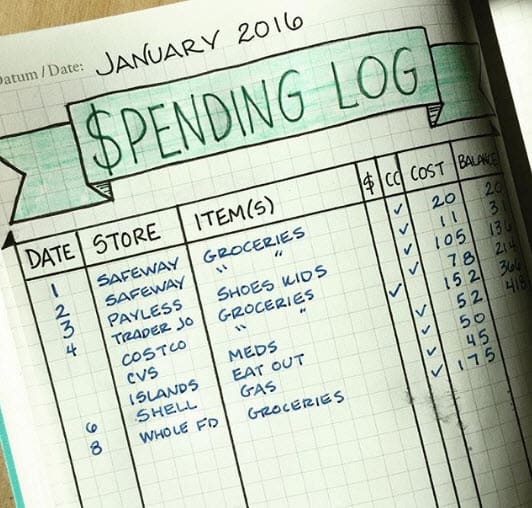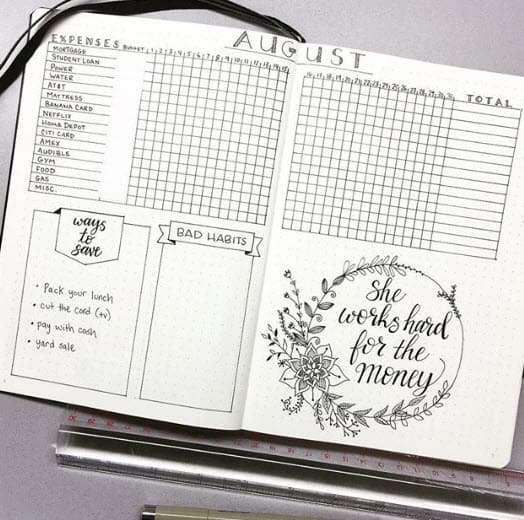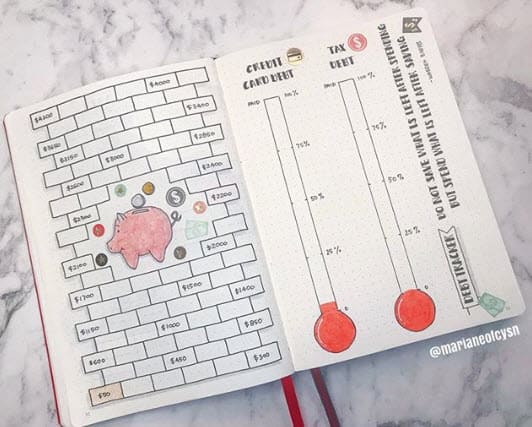 How Will You Use Yours?
As you can see the possibilities are endless when it comes to bullet journal spreads. The ones you choose are up to you. Use the list above to inspire you to come up with your very own style. Remember, your bullet journal is a tool that is designed to make your life easier, more enjoyable, and more inspired. Enjoy it and make it work for you.
Leave a comment and share how you use your bullet journal spreads to organize your life.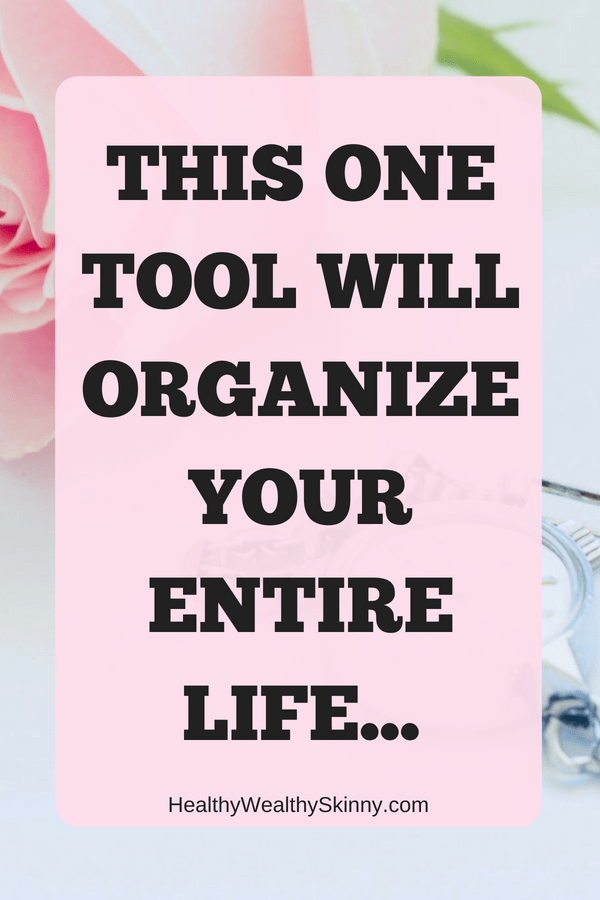 Don't forget to Like, Share, Tweet, and Pin this post.