Like most super fun holidays, Halloween is a great time for families. Gathering the entire family together for fun, food, and spooky fun is something that I look forward to every year. My absolute favorite part of Halloween festivities are the costumes. Bringing the family together in themed costumes just cranks up the cuteness. Here are my favorite family Halloween costume ideas.
Note: This page contains affiliate links, which means that if you buy something using one of the links below, I may earn a commission.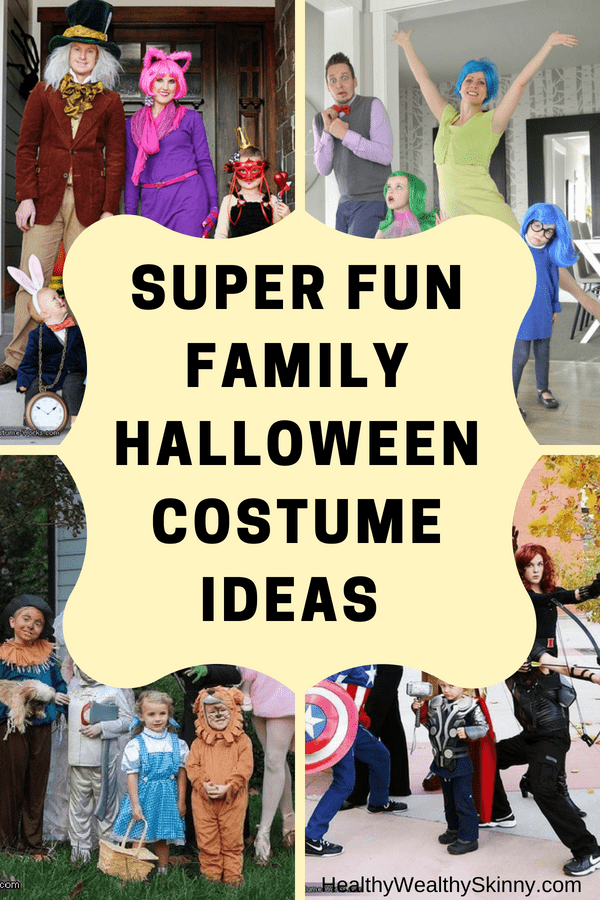 Halloween Costumes on the Next Level
This fun video by Scoop shows families that took Halloween Costumes to another level. These will definitely make you smile.
Family Halloween Costume Ideas
Let's take a look at a few of my favorites. These Halloween costume ideas are great even if you decide not to go trick-or-treating.
Related Post: Halloween Facts for Kids – Fun & Spooky
Alice In Wonderland
Take your family down the rabbit hole with these super cute Alice in Wonderland costumes courtesy of Costume Works.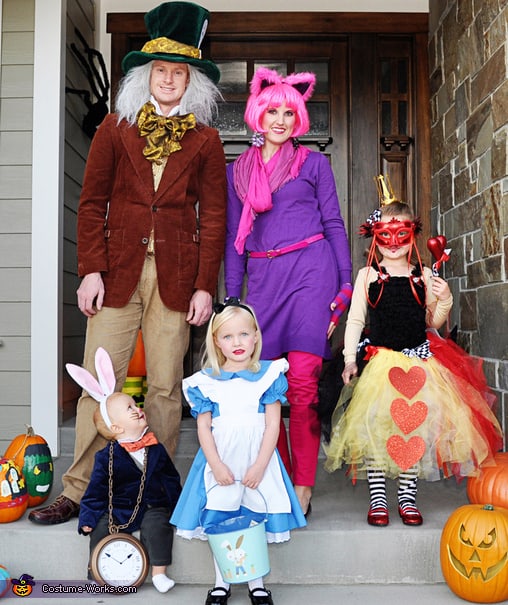 Cops & Robbers
It doesn't matter if you feel like being good or bad, these cops and robbers costumes from Costume Works have something for everyone in your family.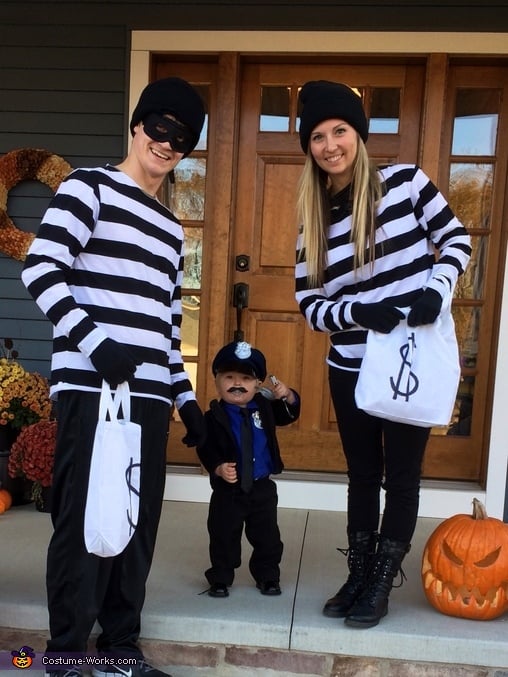 The Incredibles
Everyone in my family loves both of the Incredibles movies. Of course, Jack Jack is my favorite. Turn your family into Supers by dressing as the Incredibles this Halloween.
Here is a super easy tutorial from Life Out of Bounds.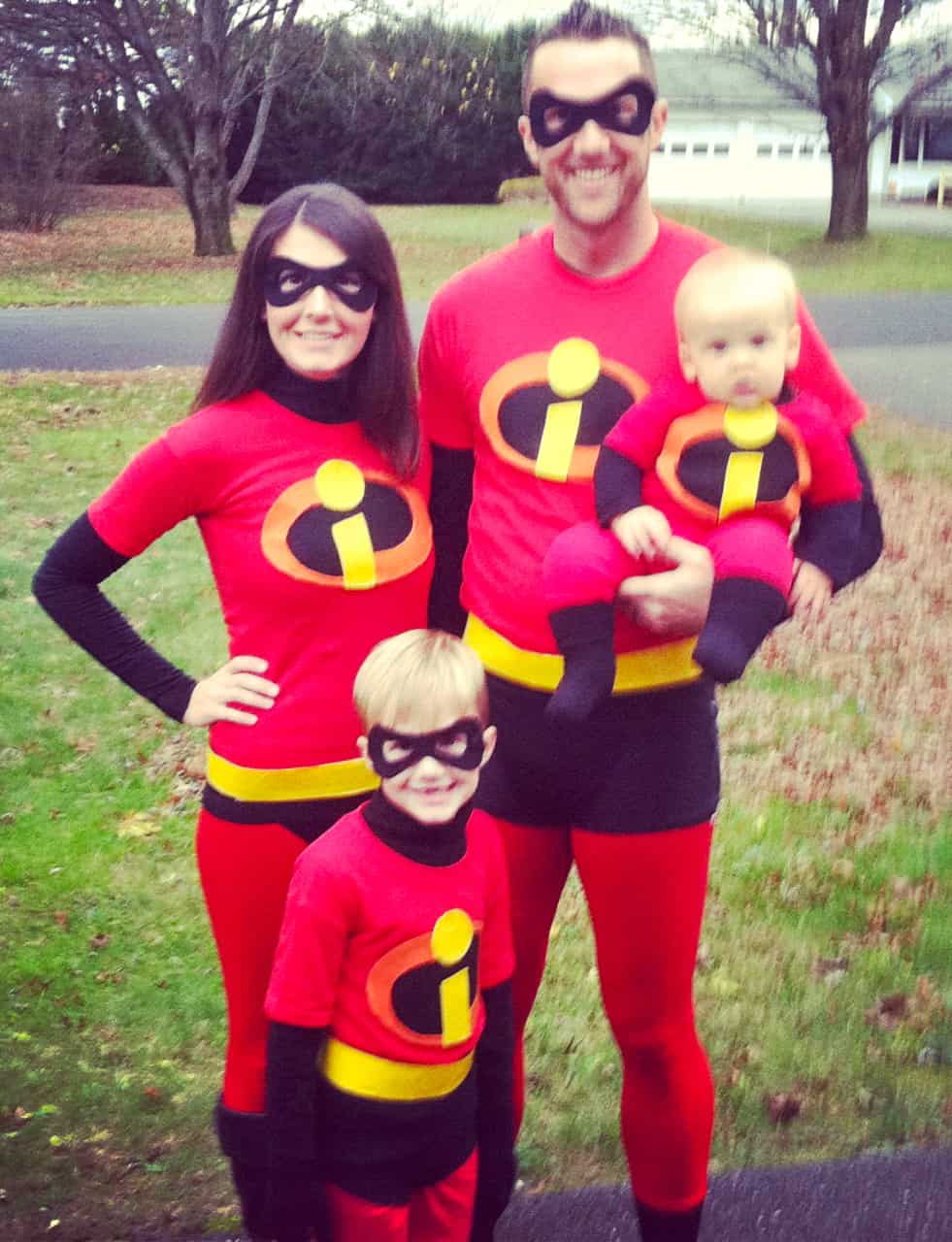 Lego Family
Ok, how cute is this! If you have kids that love Legos they will absolutely love transforming the entire family into a Lego family. Get creative and choose from the many lego characters available. Don't forget about Lego Batman!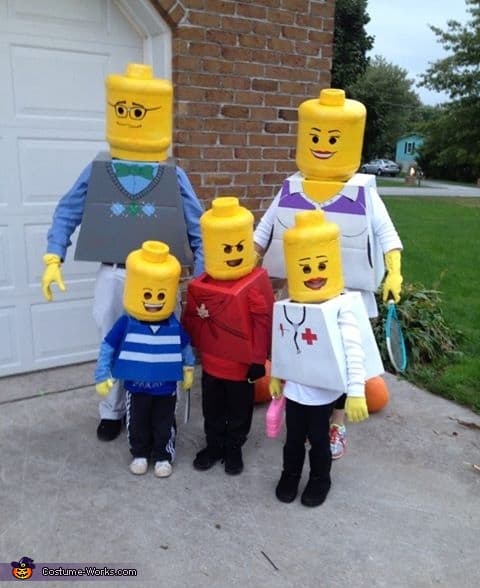 Inside Out
This is another really great idea based on a fun movie. Inside Out will allow each member of your family to take on a different emotion with their costume. If you have a family full of great actors, Inside Out is the Halloween costume theme for you.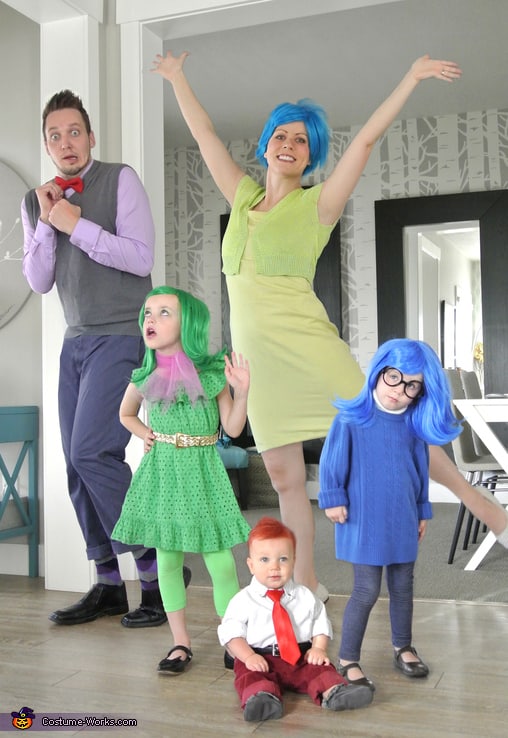 Wizard Of Oz
The Wizard of Oz is a family classic. There is a part for every member of your family to play. Get adventurous dressing up in costumes of all the Wizard of Oz characters. Good witches, bad witches, a tin man, a scarecrow, a lion, and a sweet little girl. Your family will have tons of fun putting these costumes together.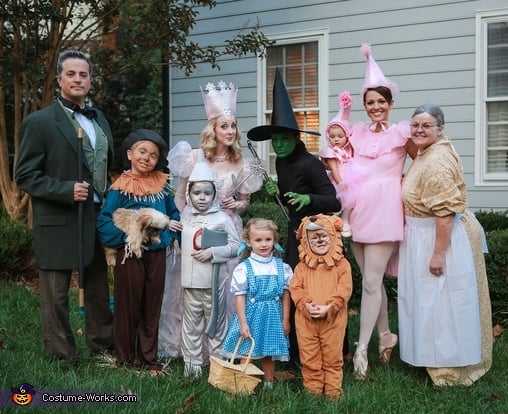 The Avengers
I love the Avengers movies and I adore these Avengers Halloween costumes. This is another theme that gives you and your family tons of charters to choose from. Isn't little Thor the cutest!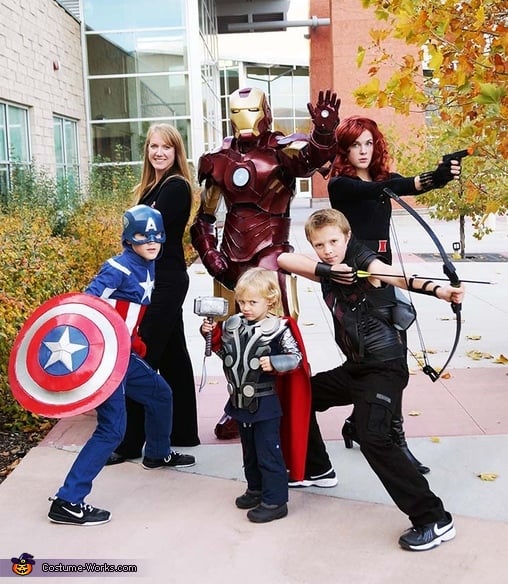 Have You Picked Your Theme?
Choosing your costumes is apart of the Halloween fun. I hope these family Halloween costume ideas gave you great inspiration. Try coming up with family themed costumes this year for your family. Be sure to take lots of pictures!
Leave a comment and share any ideas you might have thought of or seen.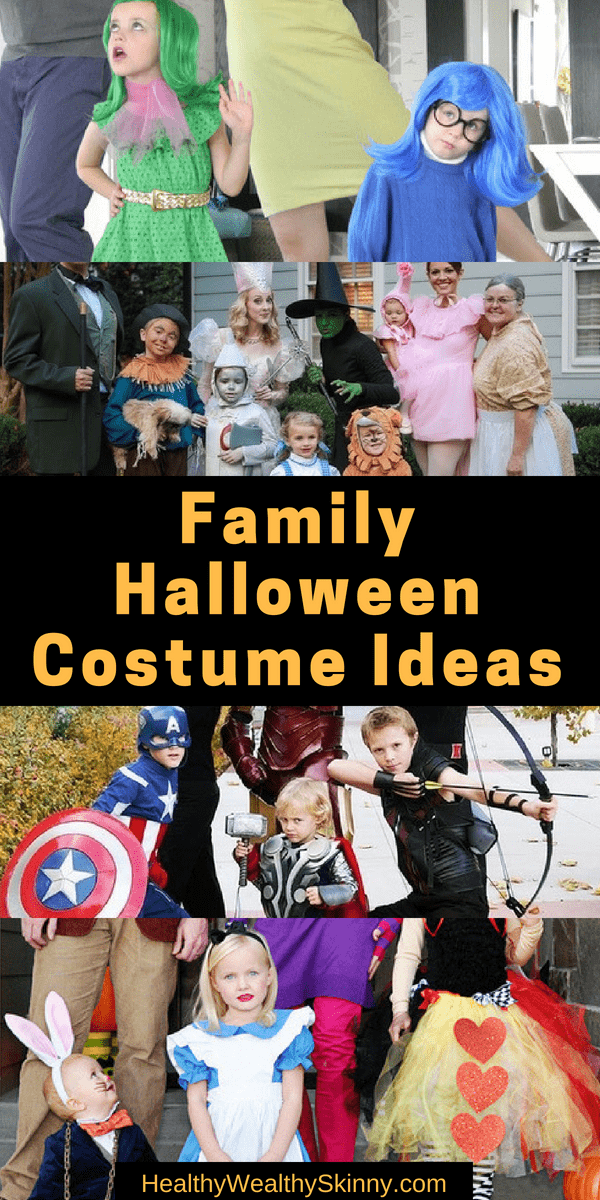 Don't forget to Like, Share, Tweet, and Pin this post.