Have you ever wondered why your Instagram account doesn't look like the amazing bloggers and IG pages that you follow? It might be because you aren't using your Instagram Stories and Highlights!
It's easy to start using your Instagram Stories to attract more followers to your personal or business Instagram accounts.
Keep reading… I promise it's easy!
You'll also get a set of Free Instagram Highlight Cover Icons to use on your IG account today.
Note: This page contains affiliate links, which means that if you buy something using one of the links below, I may earn a commission.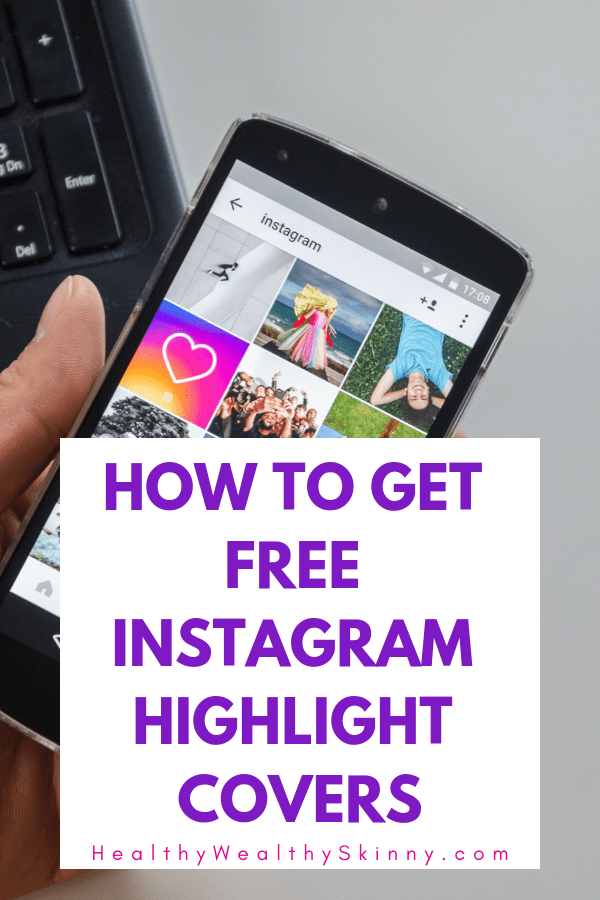 What Are Story Highlights on Instagram?
First things first… what are Story Highlights?
Instagram Story Highlights give you a way to group your old Instagram stories into different sections. These stories will rest directly below your Bio paragraph of your Instagram profile.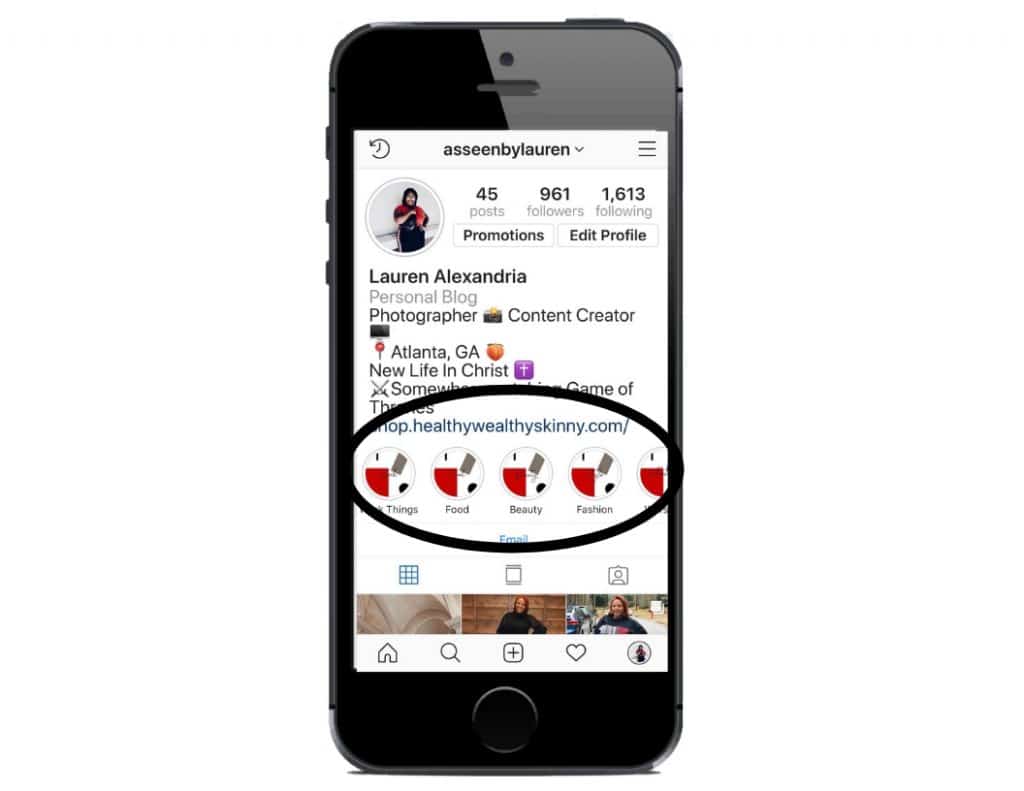 Instagram Highlights allows your followers to see and experience your life through your eyes. These highlights also allow people to see your true personality in action throughout your day to day life.
Check out our highlights now…
How Do You Create an Instagram Story?
To create your Instagram stories head over to your Instagram "Home Page." On the homepage tap the camera icon located at the Top left-hand corner of your phone. Also by swiping left to access the story camera.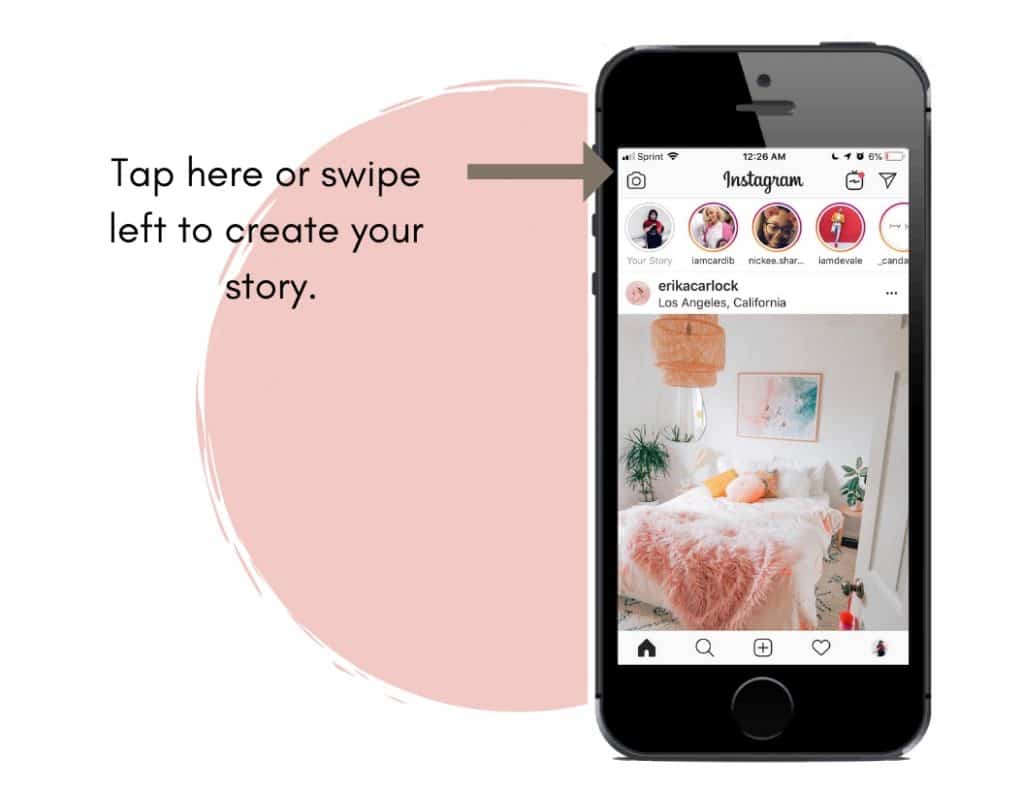 Once you're able to see the camera, then you are able to begin taking photographs or create videos. Once you are satisfied with your photograph or video you are then able to add a wide range of creative tools. Such as GIFS, filters, text, doodles drawings, and/ or music to your content.
Here are some examples…
Adding Location and Hashtags
You're also able to add your location and hashtags to your Instagram Story. Locations and hashtags add a little extra flare to you stories and help you bring in extra followers.
To add your location to your stories simply tap the stickers button and then select the 'Location' sticker. You will see multiple options for nearby locations. Use the search bar to help you locate your direct location.
Click on your direct location and you're done!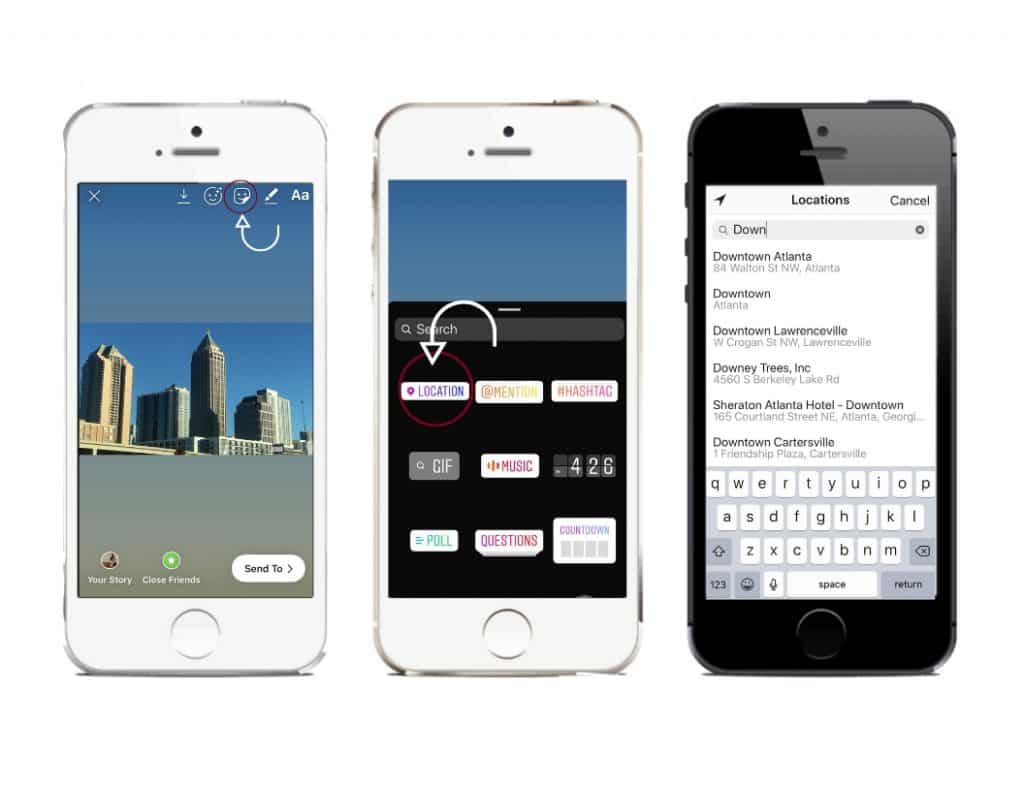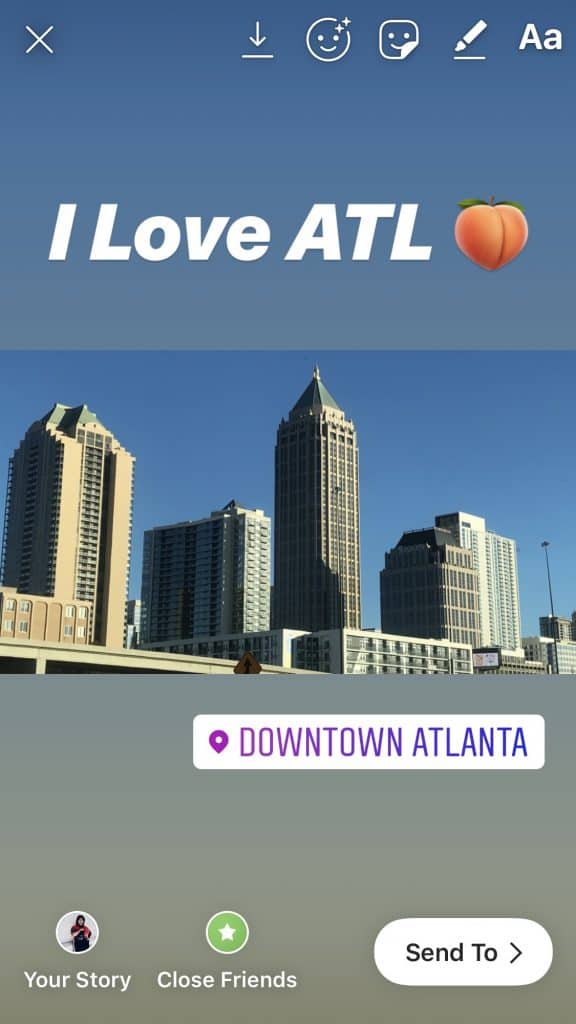 To add hashtags to your Instagram story type the "#" or "Hashtag" symbol onto an image of your choice. Once you hit the "#" symbol multiple hashtags will appear at the bottom of the screen with various hashtags names.
Type out the best hashtag for you and your location, and place it perfectly on your image.
You can also follow certain hashtags of your choosing by tapping on the hashtag you just created or by typing the hashtag in the search engine on Instagram.
Now that you know how to create your stories, let's move on to how to save your favorite stories as Story Highlights.

How to Highlight Your Instagram Stories
Instagram introduced Story Highlights back in 2017 to allow Instagram users like you to keep track and hold on to your favorite Instagram stories to look back on in the future to come.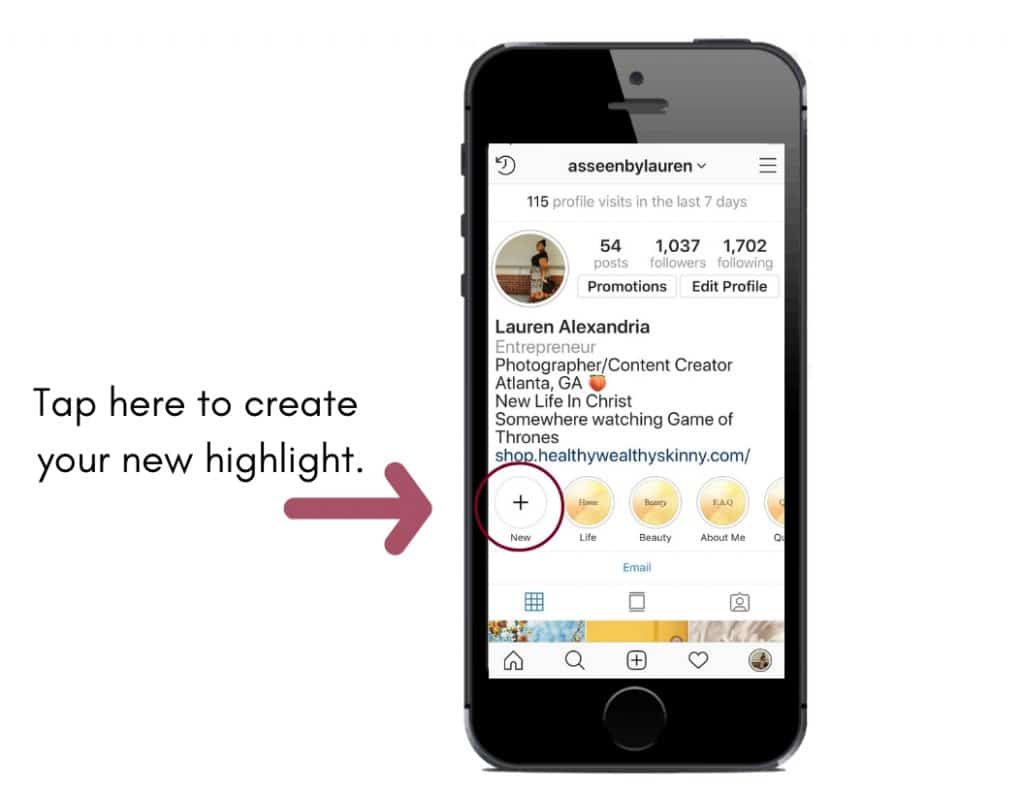 Once you tap the "New" icon you will see an archive of all your Instagram stories that have been available for view for 24 hours.
Note: If you remove your story in less then 24 hours it will not show in your archive.
Once in your archive, you can tap on stories that you wish to add to your IG highlight categories. You can select one or multiple images.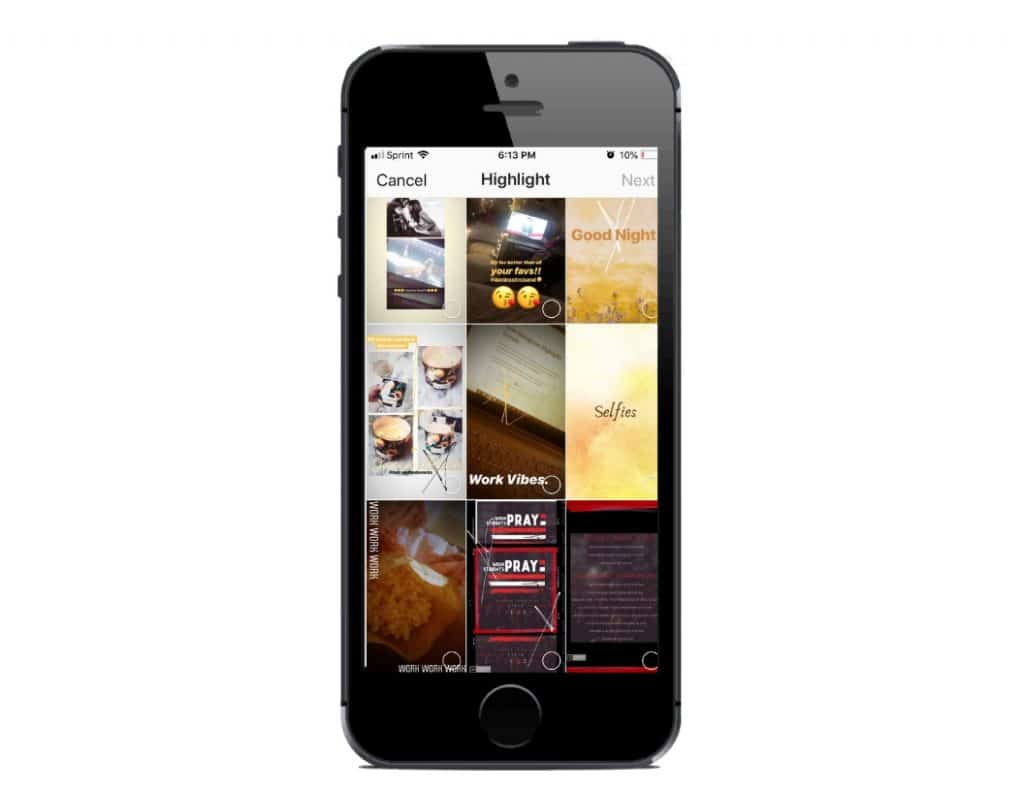 After you have selected the images you want to highlight, select the "Next" option (located at the top right on iPhone).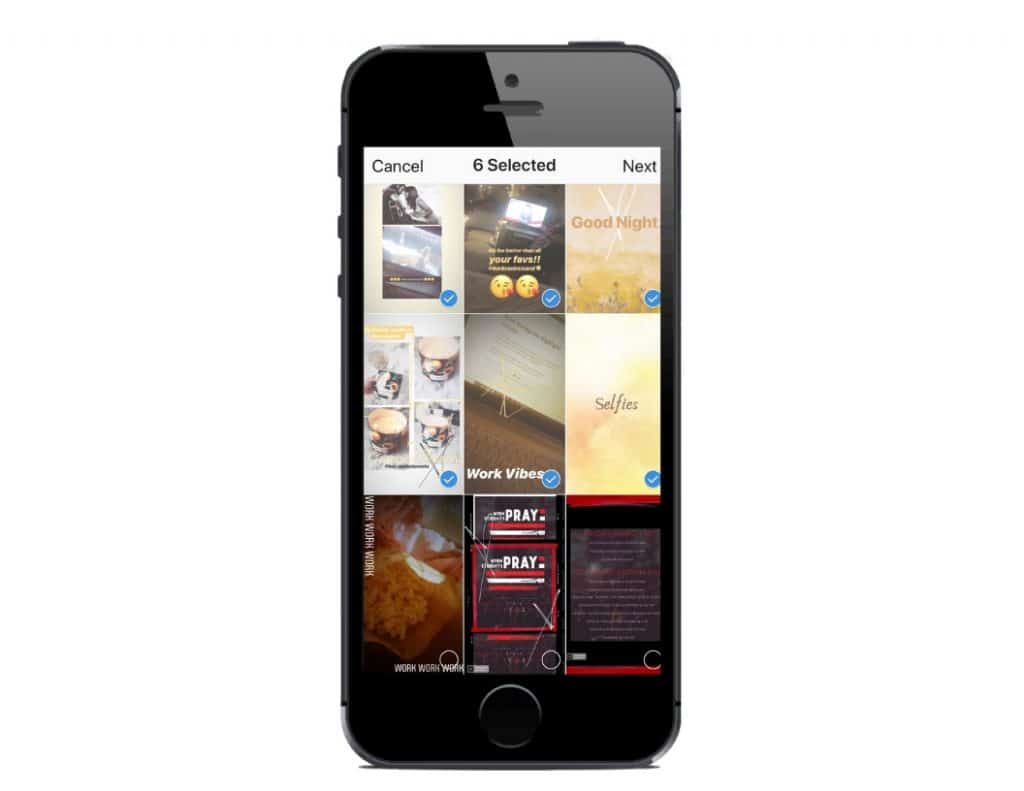 Finally, name your highlight section and select the "Add" option (located at the top right on iPhone).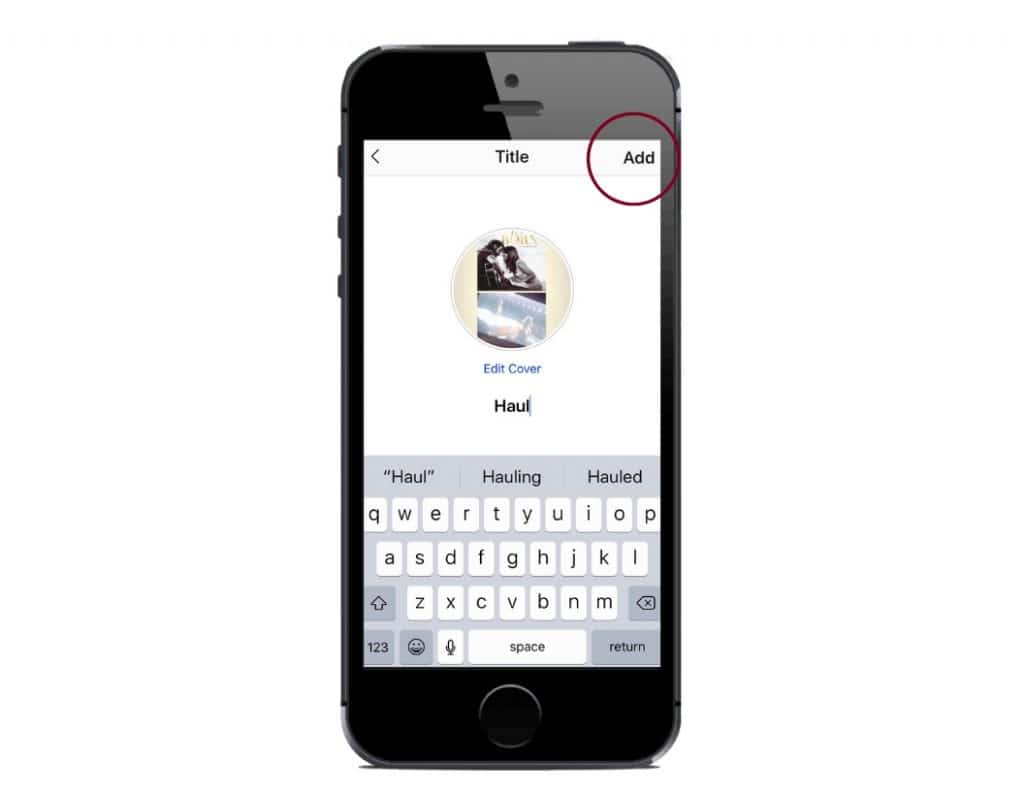 What Are Instagram Highlight Covers?
Once you have added your awesome stories to your individual highlight categories (I.e. Home, Beauty, Fashion.) Instagram Highlight Covers are an unique way to dress up your IG highlights. These cover tend to match your overall feel and theme for your IG profile.
How to Get Instagram Highlight Covers
It's time to start making your IG account look like the professionals. You know how to make stories and add them to your highlights. It's time to add Highlight Covers.
This is the easy part because we have a variety of highlight covers already designed for you. Just download and add them to your highlights and you're done.
You can view our large collection of Instagram Story Highlight Covers here.
We also have a set of Free Instagram Story Highlight covers to give you to get you started. Enter your email address below and you'll be sent instructions to download your free highlight covers.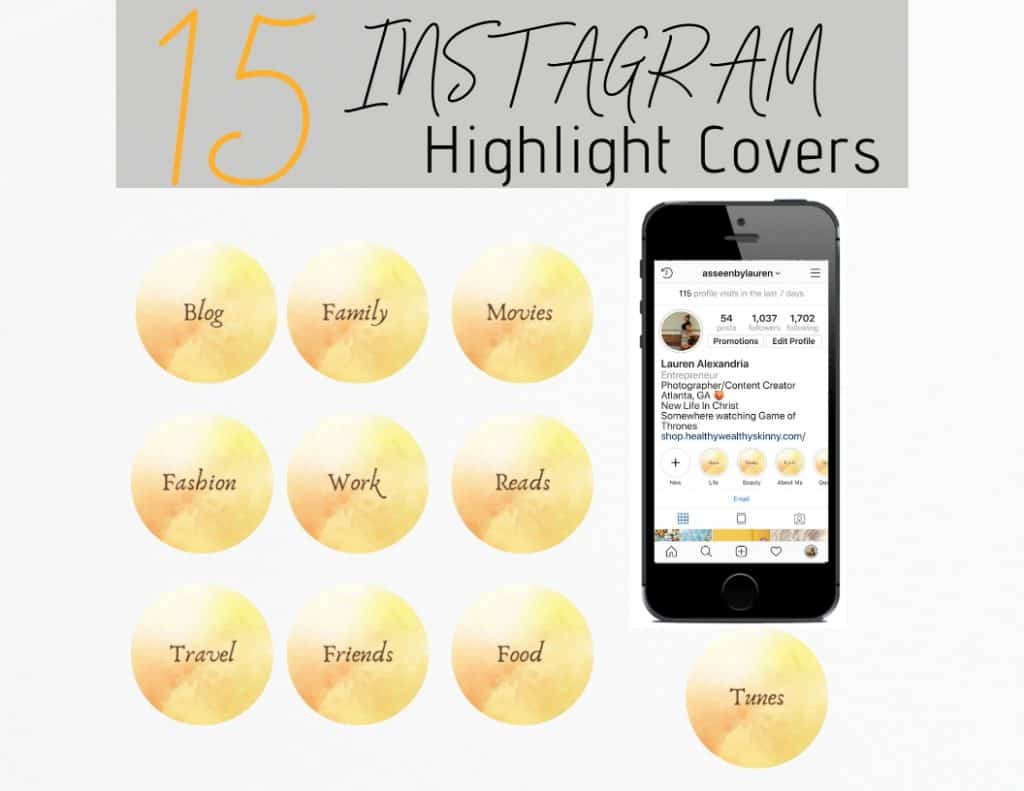 Watch me add one of these beautiful highlight covers to my IG Account…
How to Install Your Free Instagram Story Highlight Covers
How to Download
Download your free Instagram Story Highlight Covers from the link in the email you receive after entering your email address above.
Unzip the file and save it to a location on your phone or computer.
If you can't extract the zip please let us know right away : )
How to Use
Once you've downloaded and unzipped your images, here is how you add them to your Instagram account.
– Go to your IG profile
– Click "New" under your name/info
– Select your highlight cover; ie – "Travel icon"
– Click next
– Click Edit Cover
– Use your finger to stretch or shrink the image however you want the icon size (this is how you make it look in the circle)
– Title the highlight; ie – Travels
– Click "Done"
Leave a comment and share your Instagram account so we can see your stories.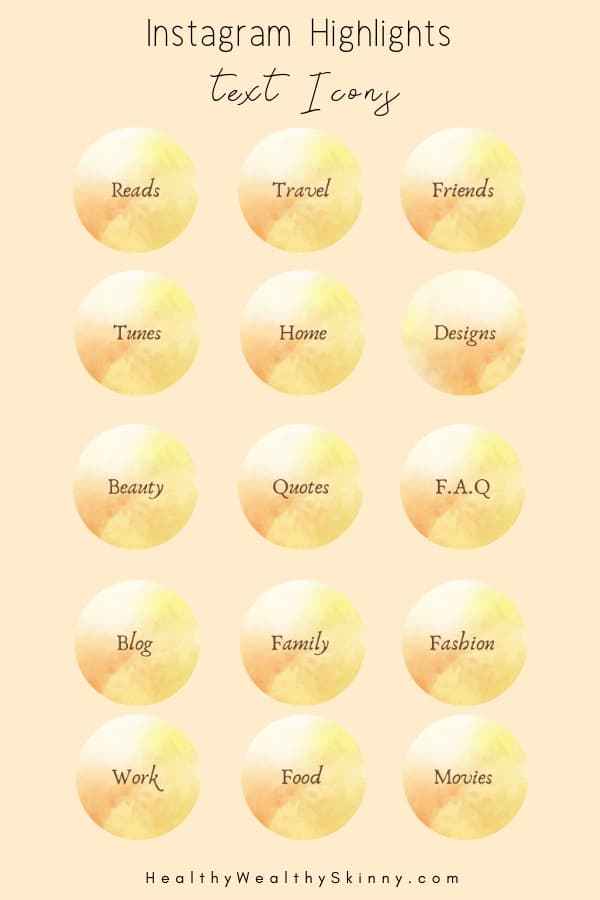 Don't forget to Like, Share, Tweet, and Pin this post.