We all want to do our part for the environment and what better place to start than at home. You might think that it isn't much you can do at home to help out but there is.
There are many things that you can do to make your home more eco friendly and live a more sustainable life. Keep reading to find out more. I promise you won't be disappointed.
Note: This page contains affiliate links, which means that if you buy something using one of the links below, I may earn a commission.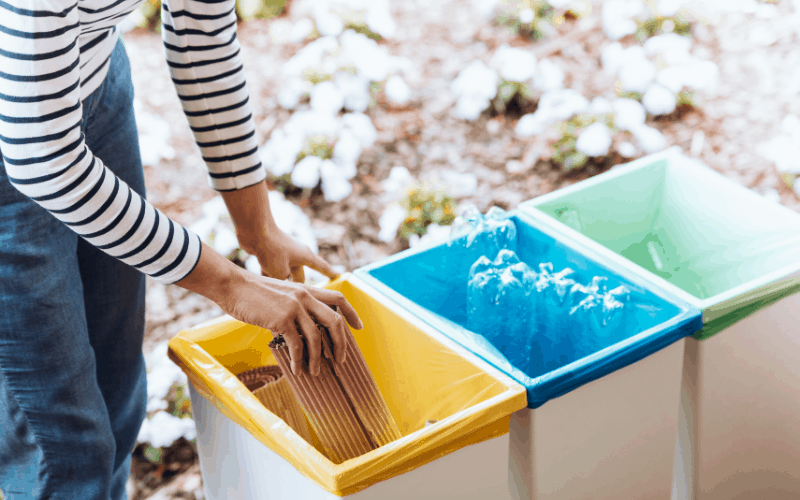 Recycle, Recycle, Recycle
Everyone knows about recycling. We are encouraged to recycle our cardboard, tins, jars, and plastics. If you aren't currently recycling this is a great place to start your eco-friendly journey. The amount of waste that ends up in landfills is astronomical and it is damaging our planet.
You can do your part by separating your general waste from your recyclables. Check the packaging on products you use to see if they can be recycled, many companies are working towards 100% recyclable packaging and some are even using recycled materials to pack their products in.
Plastic is one of the main culprits when it comes to harming the environment, it ends up on our streets, in our sea, and amongst our countryside. This leads to wildlife being harmed or dying, one of the main reasons why it is so important that you always take your trash with you when out and about.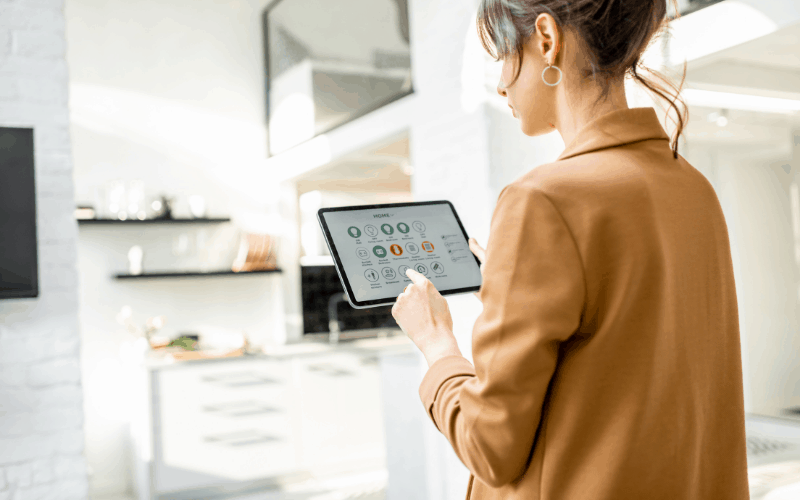 Go Smart
Smart Devices are on the rise. If you don't have at least one smart device in your home then you are missing out. Technology is forever advancing allowing us to live a more sustainable and carefree life.
Completely converting your home to a Smart Home can become expensive so start small. And you may not want to release complete control of your home to the machines…lol.
Smart Thermostats are the most popular when it comes to smart technology, they allow you to control your heating from anywhere in your home from your smartphone. You don't even have to be in the house.
This means you can switch your heating off when you are not home or turn it on so it heats up your home just before you arrive.
Another way to use smart technology is to incorporate it into your lights. You will be able to switch your lights on and off from your smartphone. This is a great feature to have if you are away and want to make it seem like people are home. You can also turn your outside lights on to light your way when you are returning home.
When choosing bulbs for your home opt for LEDs, they are more energy-efficient as they produce approximately 90% more efficiency than a traditional light bulb. They are eco-friendly and cost-saving.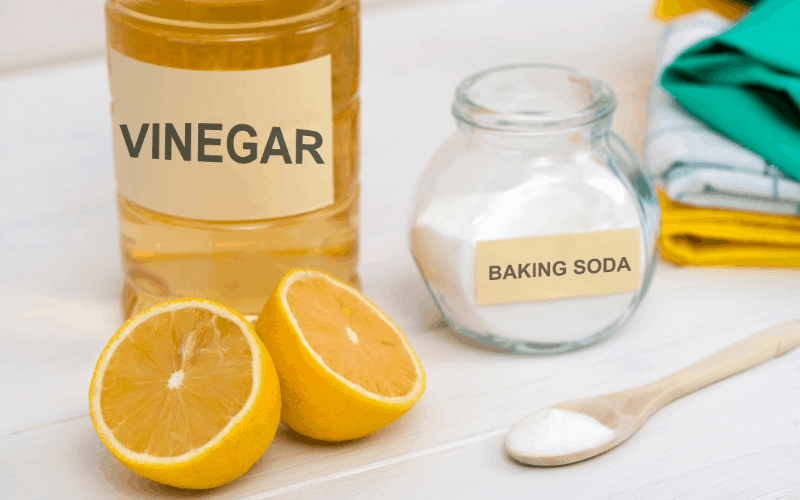 Use Natural Products
Consider switching up your products for more natural alternatives. General home cleaning supplies are filled with a lot of chemicals that are harsh for our skin and the air we breathe.
Swapping over to a natural alternative can still give you the same results and be nicer to the environment at the same time. Natural cleaning products like Cleanclean, Method, and Ecover are all good eco-friendly choices. These are great options for daily cleaning or to help you prep your home for holiday guests.