When money is tight your main focus turns to basic necessities. Feeding your family is at the top of that list. These dirt cheap meals will help you when your money is low. These dirt cheap recipes will give you cheap ways to feed a family.
In the list below you'll find cheap meal ideas that are great for large families or just a family of 2. These meals are perfect if you need to really stretch your food budget.
Note: This page contains affiliate links, which means that if you buy something using one of the links below, I may earn a commission.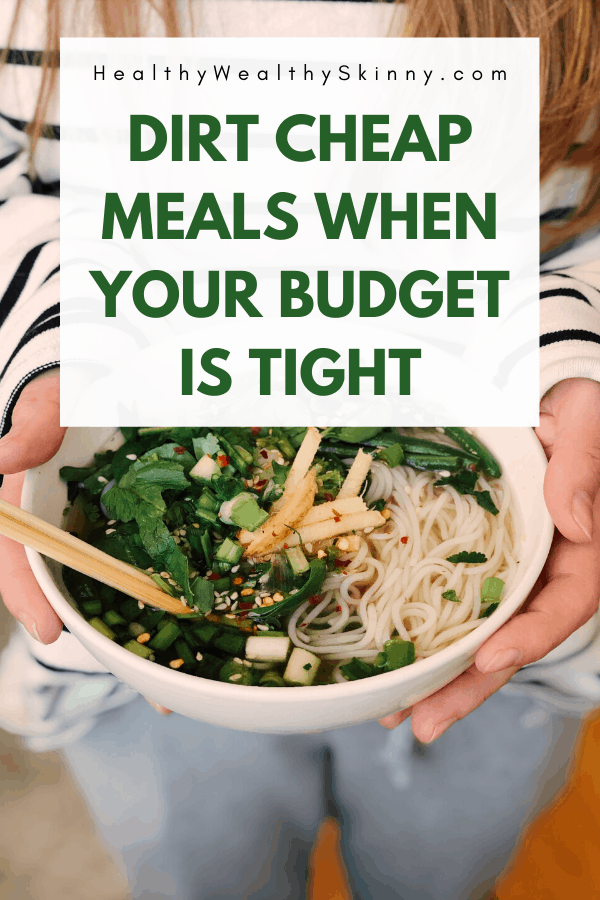 How to Eat Dirt Cheap
You can eat dirt cheap simply by buying dirt cheap foods and utilizing the recipes listed below. These recipes are a collection of the cheapest meals that I have found around the web. You'll notice that all of them are made from a core set of frugal foods.
Why Eat Dirt Cheap Meals?
The perfect time to start eating dirt cheap meals is when you are really low on money or when you really need to stretch the money that you have. You can't survive without eating but you can survive by eating as cheaply as possible.
This is when these dirt cheap recipes will come in handy. They will allow you to eat a filling and tasty meal without spending a lot of money on food.
These meals also come in handy if you are feeding a large family on a tight budget. Your entire family will be satisfied with full bellies after eating these meals.
What can You Cook for $5
Believe it or not, there are a variety of delicious meals that you can cook for $5. Dishes that are made with cheap foods like potatoes, carrots, onions, beef, beans, noodles, or chicken all make for super cheap under $5 meals.
In the list of Dirt Cheap Meals below, you'll find recipes for Poor Man's Stew, bean burritos, and sloppy joes all of which cost less than $5. The list also includes a list of cheap breakfast meals all under $1.
What are the Cheapest Foods
You might be wondering…
What are the cheapest foods that I can buy?
The cheapest foods to buy when you don't have a lot of money to spend on food include beans, oats, rice, potatoes, and pasta. Beans are not only super cheap they are very filling. You can use beans to stretch a lot of meals if you have a large family to feed.
Oats are super healthy and if you buy them the right way they are very cheap. It is best to buy oats in bulk to get the best value. Rice is another food that you can buy a large quantity of for just a few dollars. It is another great food to help you stretch your meals.
Potatoes make a great side dish. They are nutritious and can be made in so many different ways. Potatoes are also very inexpensive. And finally, we have pasta. Pasta is super cheap and is the main ingredient in cheap meals like box mac and cheese and ramen.
These are just a few of the cheapest foods that you can buy. You can view a full list of cheap food here.
How to Make Dirt Cheap Meals Even Cheaper
The meals on this list are already super cheap. But you can make these meals even cheaper by following these frugal tips.
Use cashback apps like Ibotta
Implement meal planning
Set a food budget
Grocery shop once a week
Only buy what's on your Grocery Shopping List
Buy generic brands
Buy pantry staples in bulk
Eat less meat
Keep a price log
Eat leftovers
Pack your lunch instead of eating out
Grow your own herbs & spices
You can view a full list of frugal tips here.
Dirt Cheap Meals
Let's dive in…
These easy healthy meals are amazing when it comes to feeding a large family on a tight budget. They are made from dirt cheap food you can buy when you're broke.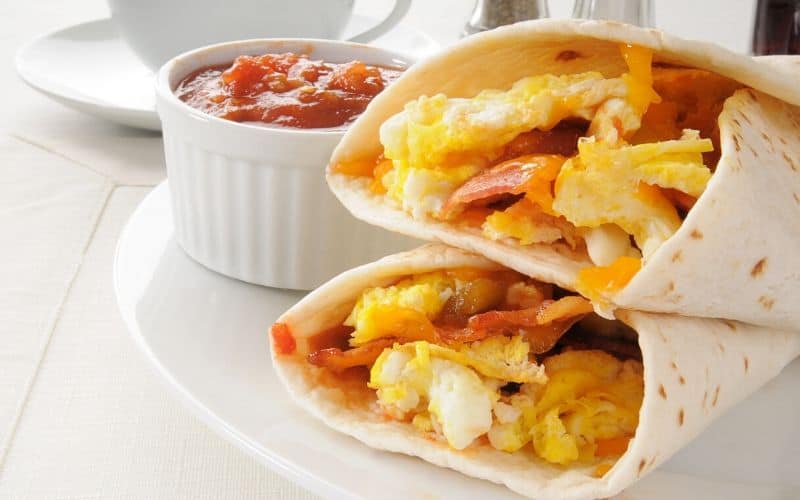 Dirt Cheap Meals for Breakfast
Breakfast is the most important meal of the day. This list of dirt cheap breakfast meals will allow you to feed your family on a tight budget. All of these recipes are inexpensive breakfast ideas that you and your family will love.
Breakfast Grilled Cheese Recipe – Fabulously Frugal
Three-Ingredient Crescent Sausage Bites – The College Cook
Idaho Sunrise (Baked Eggs & Bacon in Potato Bowls) – Gimme Some Oven
Skillet Breakfast Nachos – Mom Makes Dinner
To Go Baked Oatmeal with your Favorite Toppings – The Wholesome Dish
8 Breakfast Ideas Under $1 – The DIY Lighthouse
Baked Eggs with Spinach, Tomatoes, and Garlic – $5 Dinners
Egg and Sausage Breakfast Bowls – Good Cheap Eats
Banana Nut Breakfast Farro – Budget Bytes
Biscuits and Gravy Breakfast Casserole – Family Fresh Meals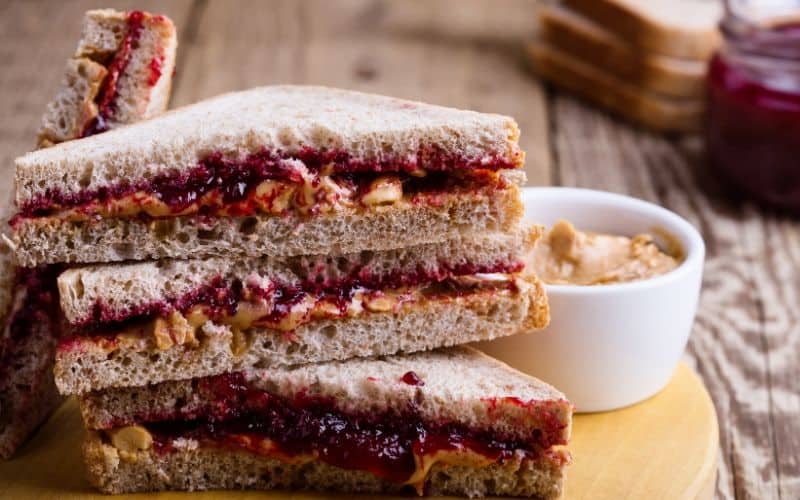 Dirt Cheap Meals for Lunch
Making lunches at home for you and the kids will save you loads of money. These inexpensive lunch ideas will make perfect additions to lunch boxes for kids and adults.
Chicken Caesar Wraps – Lil Luna
Honey Sesame Chicken Lunch Bowls – Sweet Peas and Saffron
PB&J with Bananas – Delish
Slow Cooker Loaded Baked Potato Soup – Momables
Three-Ingredient Lemon Garlic Chicken Skewers – What the Fork
Slow Cooker Sweet Potato Chili – One Lovely Life
Fried Bologna Sandwiches (Southern Style) – Food.com
Sloppy Joes (only 3 ingredients) – Eating on a Dime
Chicken Lo Mein – Life Made Sweeter
BBQ Chicken Tacos – Lovely Little Kitchen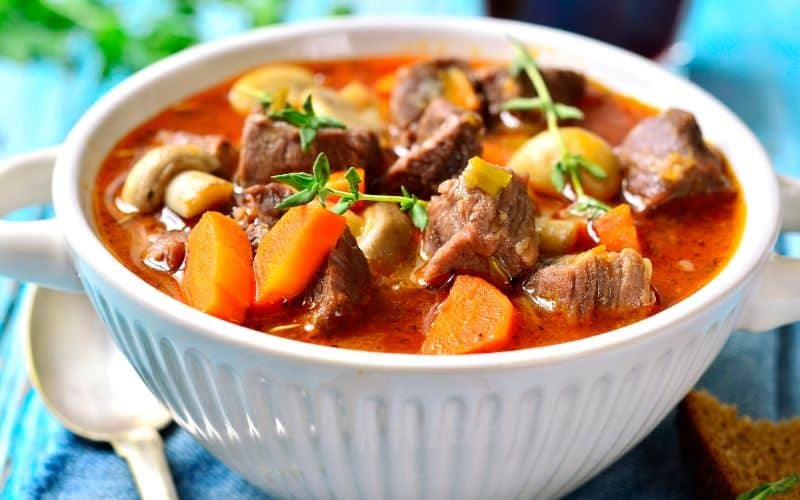 Dirt Cheap Meals for Dinner
It might seem like you need to spend a lot of meals for dinner but that's just not the case. Here are a few dirt cheap dinners that utilize frugal foods that are super cheap. There is even a dirt cheap chicken recipe that is easy and delicious.
Slow Cooker Poor Man's Stew – The Magical Slow Cooker
Bean and Cheese Freezer Burritos – Graceful Little Honey Bee
Black Bean Soup – Something New for Dinner
Margherita French Bread Pizza – The Chic Site
A Good Easy Garlic Chicken – All Recipes
Microwave Macaroni and Cheese in a Mug – Gemma's Bigger Bolder Baking
Homemade Chicken Yakisoba – Budget Bytes
Spinach and Artichoke Melts – Half Baked Harvest
5 Ingredient Beef Enchiladas – Southern Bite
Parmesan Garlic Spaghetti – Damn Delicious
Crispy Baked Tofu – Cookie and Kate
Frugal Foods Tips
Download your free copy of our 25 Frugal Food Tips to help you stay on budget below.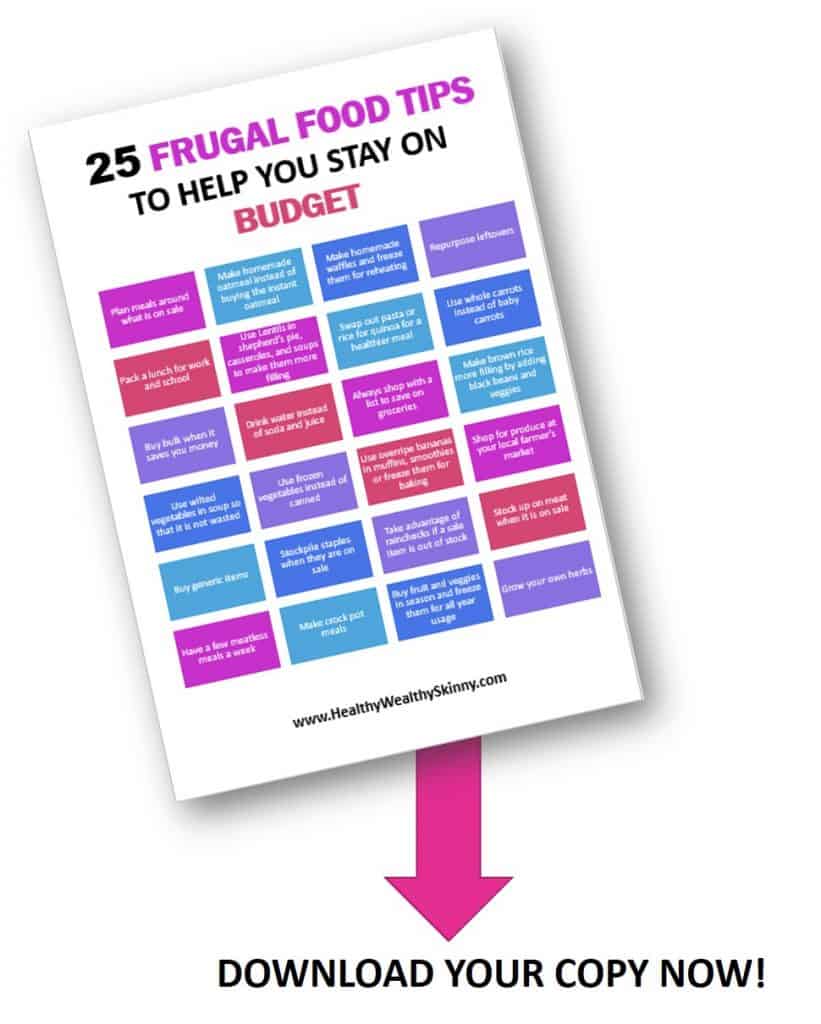 Dirt Cheap Desserts
Watching your pennies doesn't mean you have to skip dessert. Here are a few inexpensive dessert ideas that will round out your menu of dirt cheap meals.
Cranberry Pecan Cookies – Taste of Home
Old-Fashioned Apple Crisp – Land O Lakes
Apple Toffee Blondies– Sweet Fall Treat – $5 Dollar Meals
Lemon Blueberry Icebox Cake – Good Cheap Eats
Chocolate Crinkle Cookies – Eat Well 101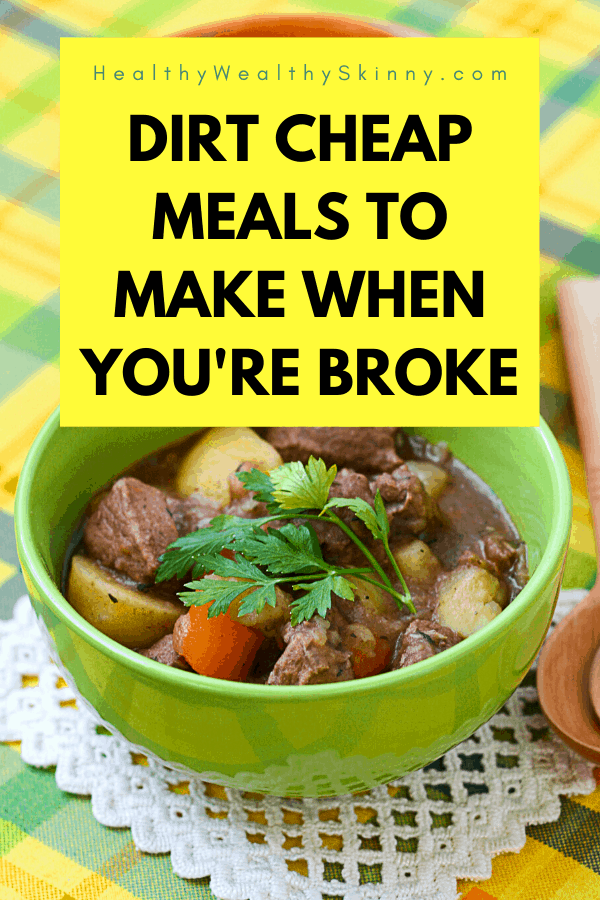 Don't forget to Like, Share, Tweet, and Pin this post.