The kitchen should be a relaxing haven, but the reality is it's easy to let clutter build up. Keeping it consistently clean and tidy can be a time consuming and often difficult task. Clutter can build up quickly; leaving the room looking messy and disorganized.  If you're looking to make your kitchen a more enjoyable and relaxing room to be in, below you'll discover some kitchen organization ideas to help you declutter, organize, and enjoy.
Note: This page contains affiliate links, which means that if you buy something using one of the links below, I may earn a commission.
Kitchen Organization Ideas – Declutter Organize Enjoy
Declutter Your Kitchen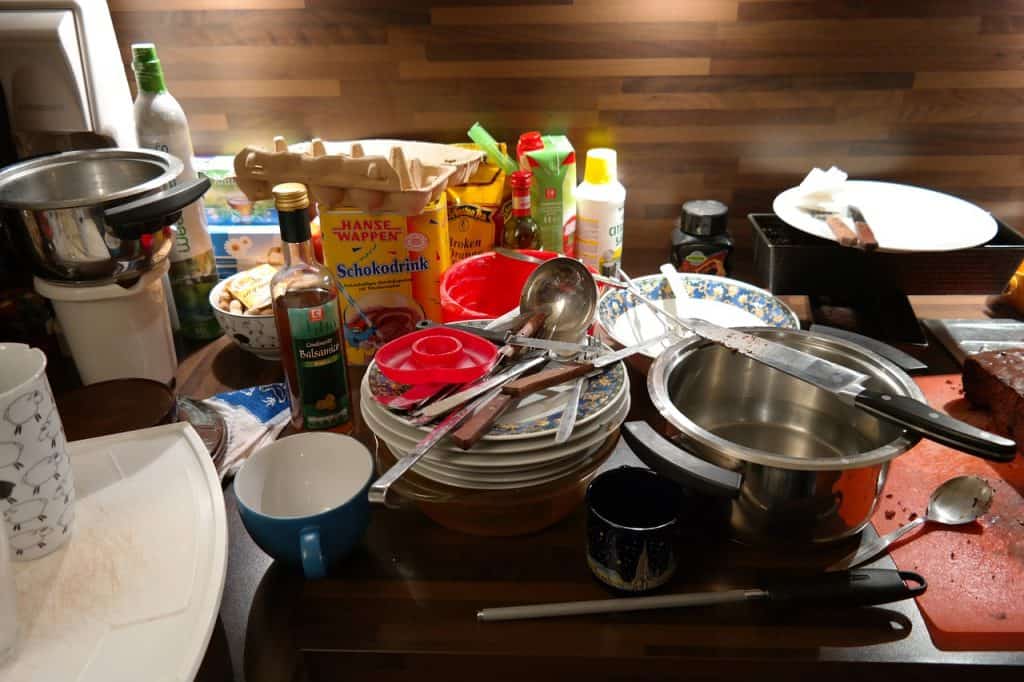 The first step to organizing your kitchen is to remove unnecessary clutter. Start with one area at a time. Trying to declutter the entire kitchen can quickly become overwhelming. So, to make it easier, start by sorting out just one area at a time.
You could start with the cabinets, drawers or even the refrigerator. Splitting it down into more manageable tasks can actually help you get it done quicker. You won't find it as overwhelming and you'll feel great as you tick off different tasks along the way. You could even spread it out over a few days to make it easier – it doesn't have to be done all at the same time.
Related Post: 10 Boss Mom Ways to Declutter Your Home
Organize Your Kitchen
It's really useful to organize items in terms of how frequently they're used. The things you use on a daily basis, such as cooking utensils, for example, should be easy to reach.
Store plates and cutlery that you use regularly on lower shelves in a cabinet, moving special occasion dining ware to an upper shelf.
Kitchen Cabinet Organization – by Jak & Jil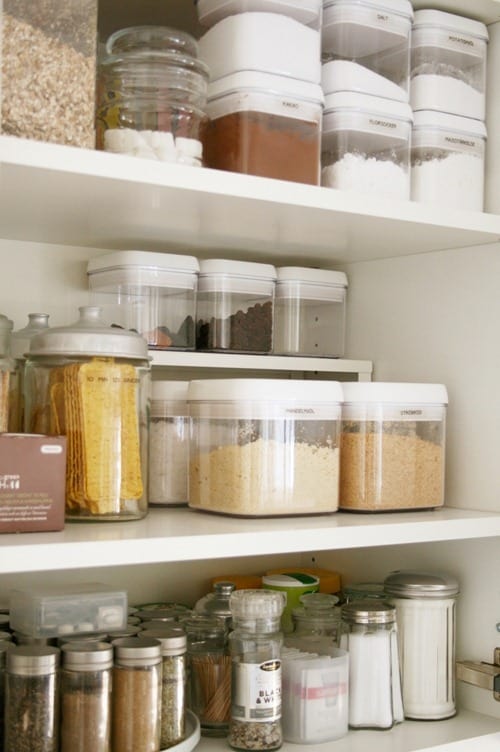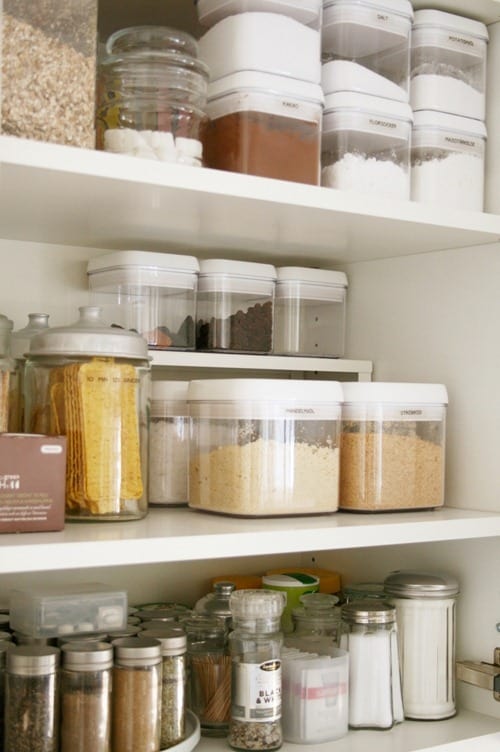 You'll also find it easier to group similar items together. Set storage areas for specific purposes, such as all bakeware is kept in one area and pots and pans are kept in another. Speaking of pots and pans, be sure to keep them as close to the stove as you can; potentially hanging them from the roof or on the wall by the stove.
Kitchen Storage Closet Organization– Driven by Decor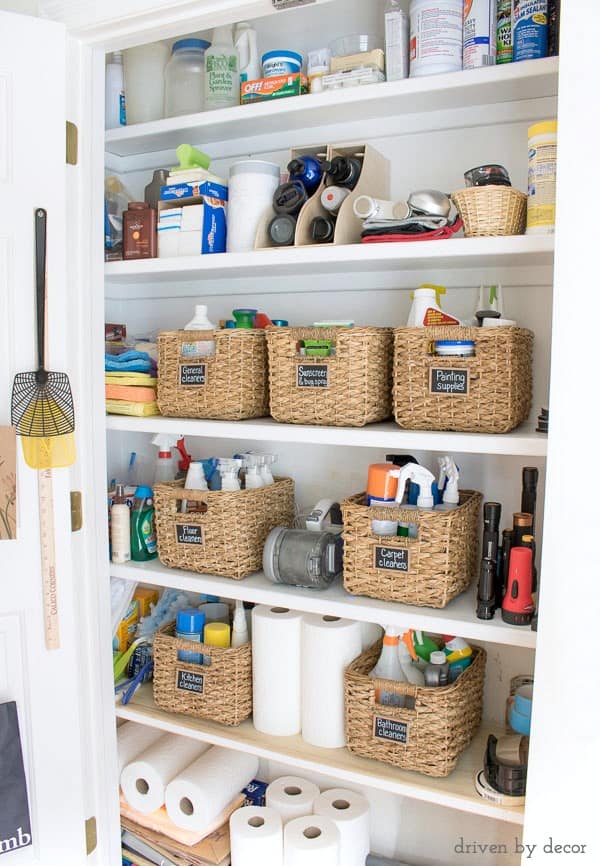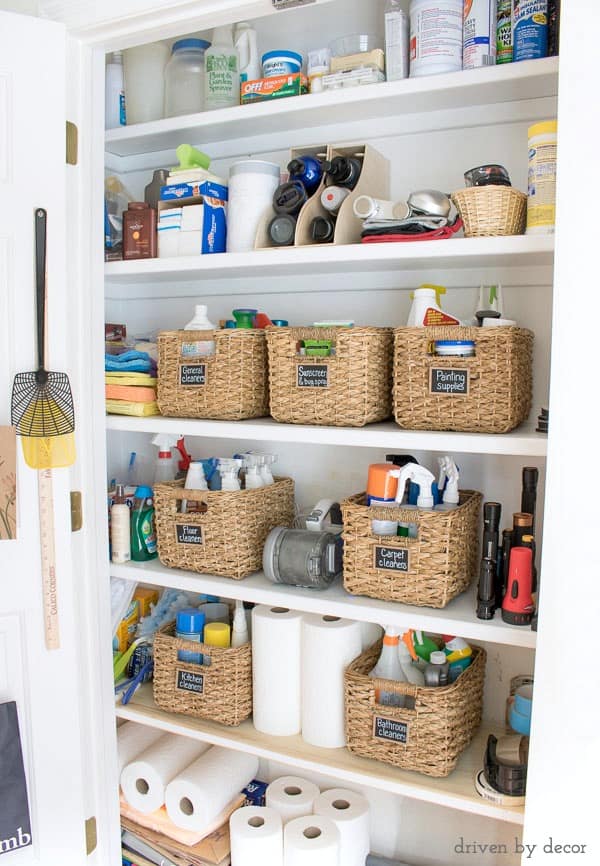 Best Kitchen Organization Ideas
Make use of wall space
This tip is for those who have a pretty small kitchen area. When there's little storage space available, clutter can seem unavoidable. However, you can free up a lot of counter and cabinet space by hanging various items on the walls.
Source: Buzzfeed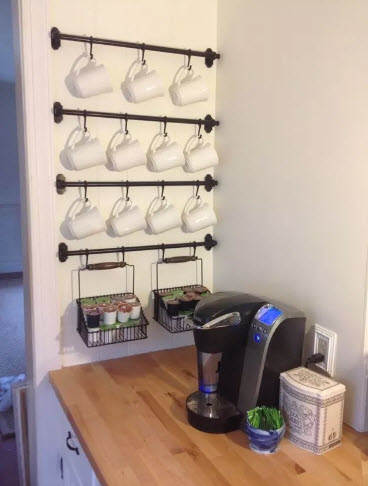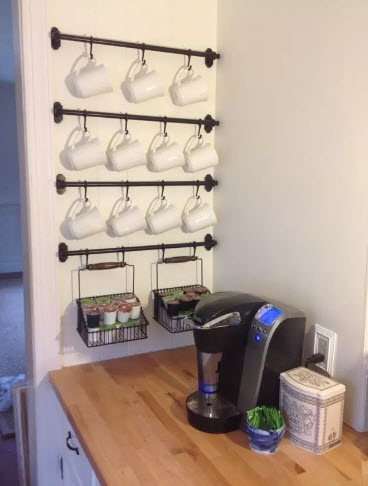 Aprons, pans, and cooking utensils can all be hung onto the wall. You could even find shelving which incorporates hooks into its design. With these, you can easily store cooking books, pictures, aprons and dish towels away from the counters.
A quick safety tip here – If you are planning on hanging aprons and dish towels onto the wall, make sure they're at least a couple of feet away from the stove!
Organizing the Kitchen with an Outdoor Wall Planter – by Smart School House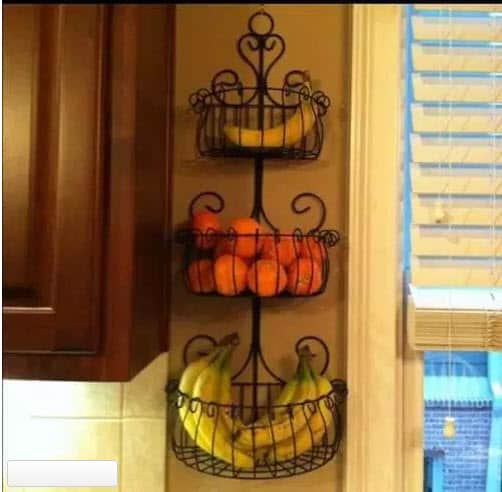 Keep essential utensils in a drawer
The simplest idea is to place all of your daily utensils into a drawer. You can easily pick up cutlery and utensil dividers which can help to keep them nice and neat in the drawer.
Having them hidden away and off the countertop will really help to make the kitchen appear tidier. Remember to just store the essential utensils in the drawer as otherwise, you'll still need to spend ages rummaging through trying to find what you need.
Kitchen Drawer Organizer – by The Pinning Mama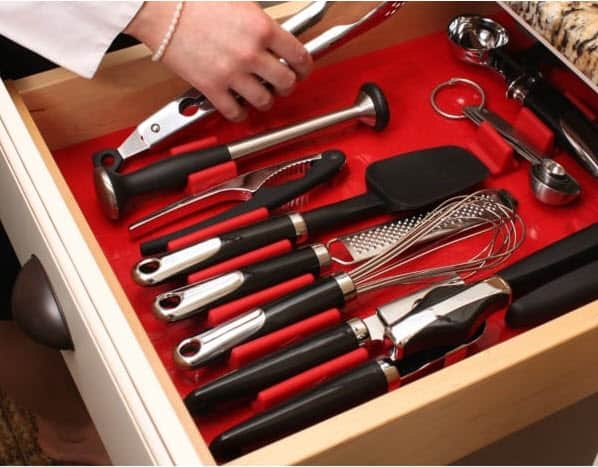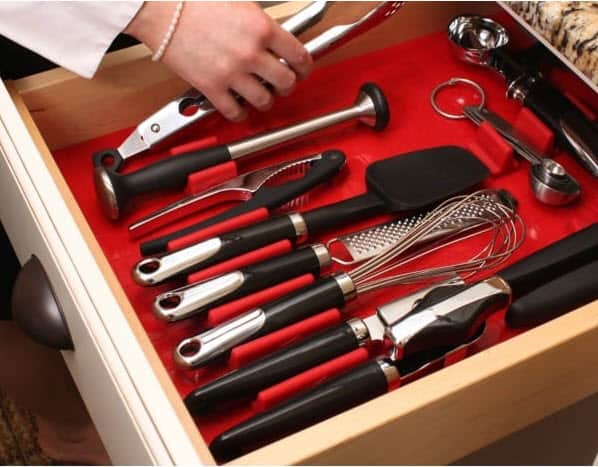 Keep non-essential utensils in a container
Plastic containers can be a fantastic, affordable storage solution. You can use different containers to store specific groups of utensils together.
These containers can then either be kept in a separate drawer or cabinet or on the countertop if there's no other room available.
Mason Jars to Organize Kitchen Utensils – HomeTalk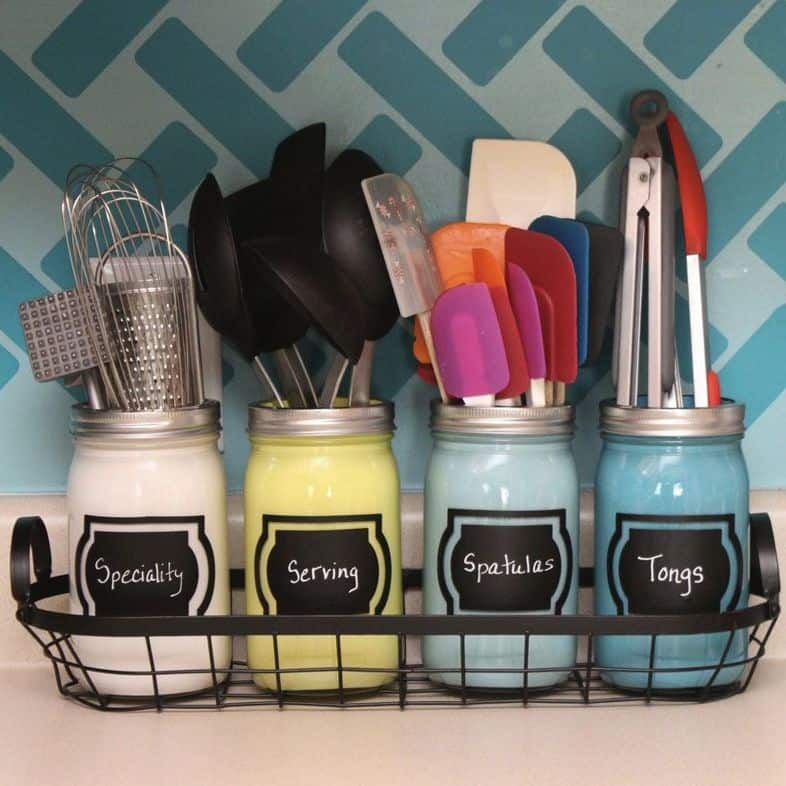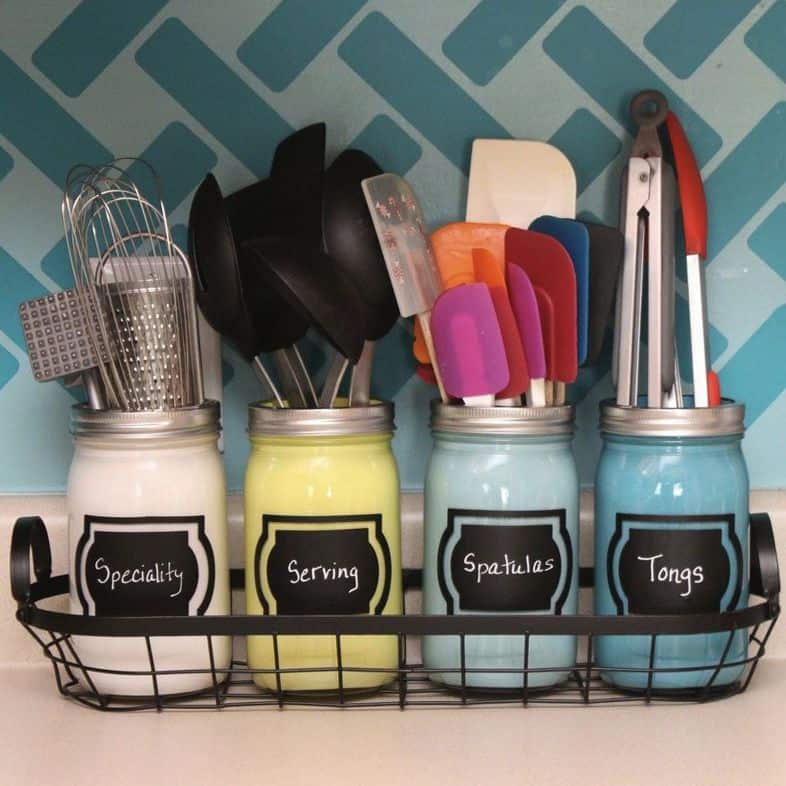 Use a Corkboard
If you're looking for a more unique storage solution, why not invest in a large corkboard? This could be hung inside of a cabinet door, above the stove, or on a nearby wall, with hooks used to hold the utensils and other items.
Corkboard for Utensils – by Cute DIY Projects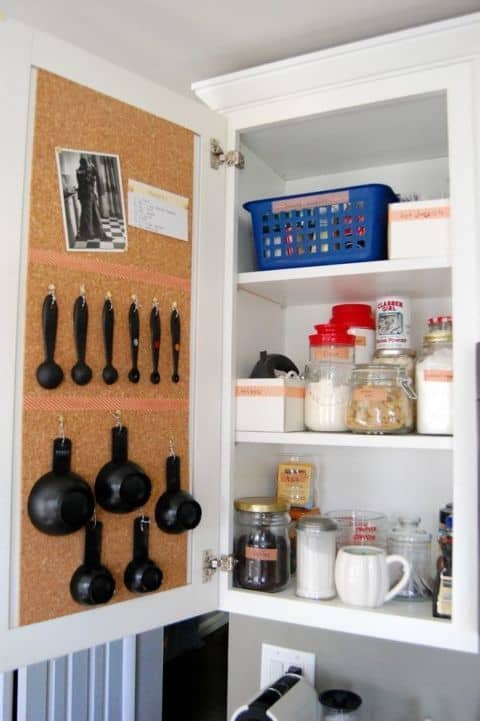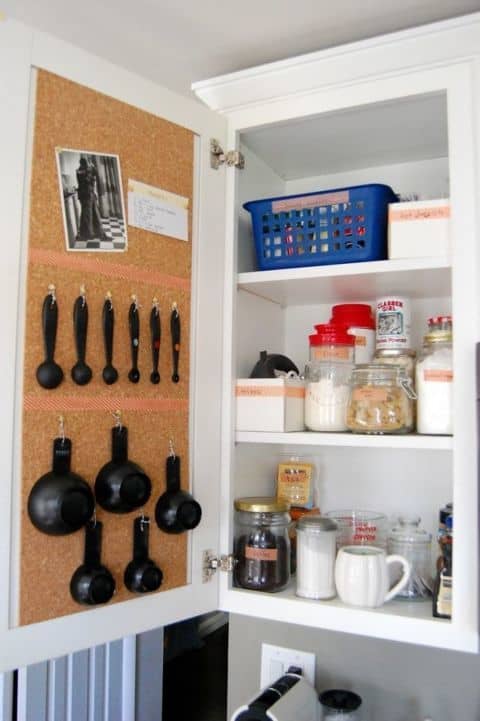 An additional benefit of this storage solution is it can be used to create a feature wall. So, it doesn't just act as a storage area – it also adds style to the kitchen too.
Cooking Wall Storage – by ARCHITECTUREIN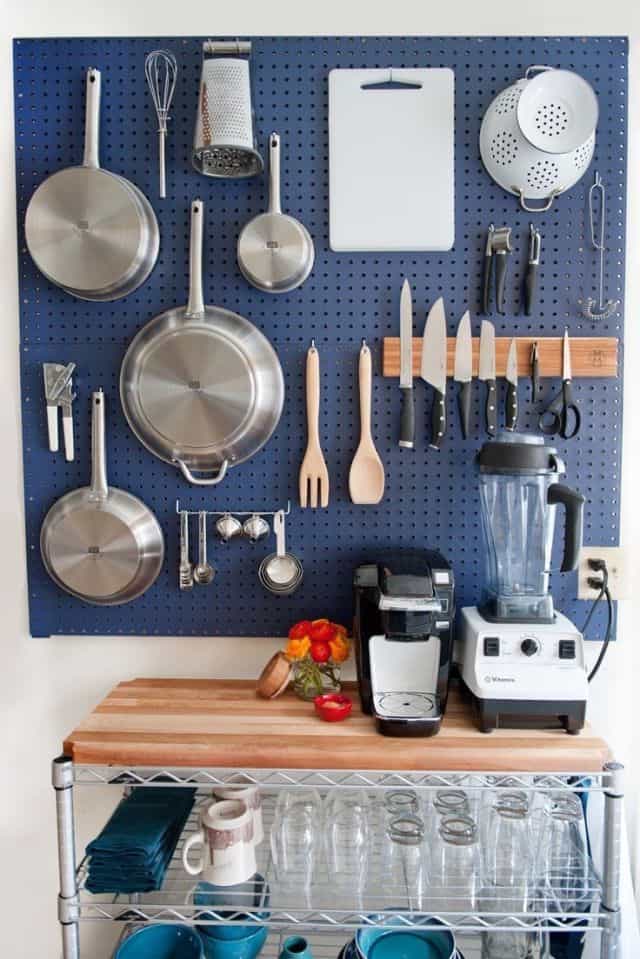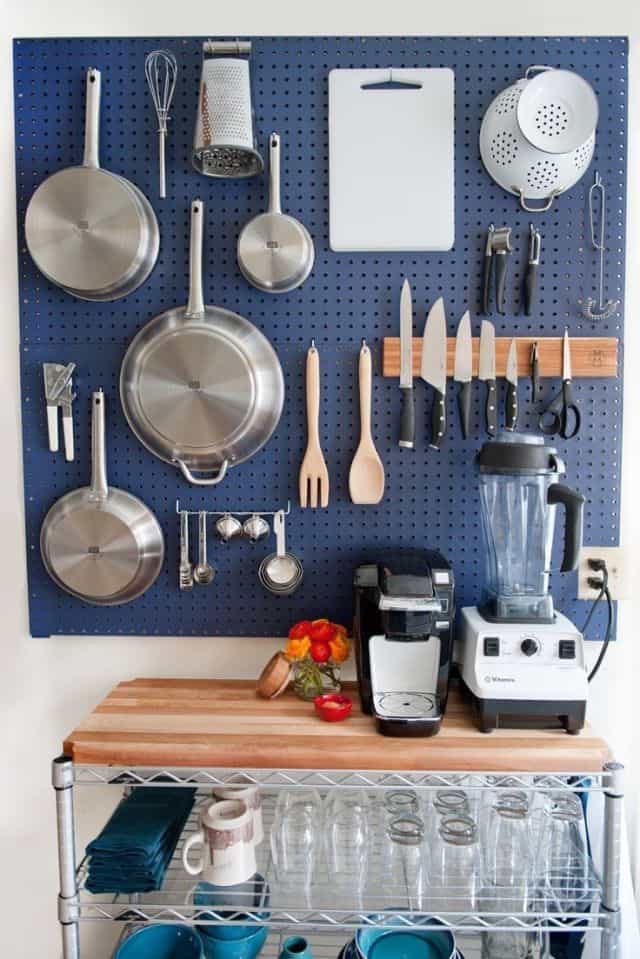 As you can see, there's plenty of ways you can keep your utensils and cookware organized.
Try Creative Solutions
There are many super creative ways to organize your kitchen.  Check out a few of my favorite creative kitchen organization ideas.
Coffee Creamer Containers – by Frug Elegance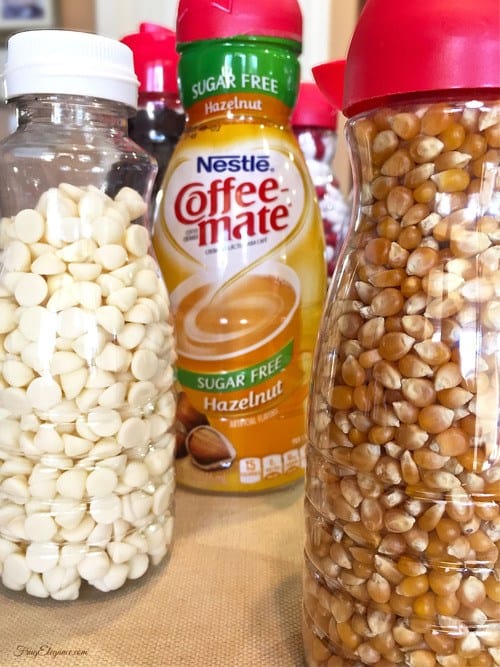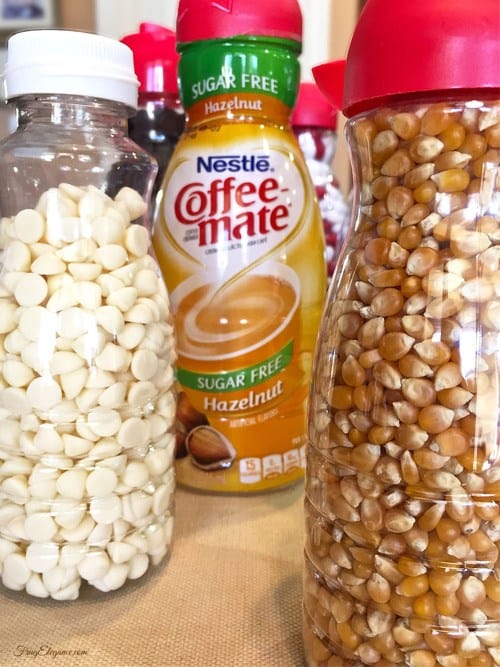 DIY Oil & Vinegar Shelf – by Over The Moon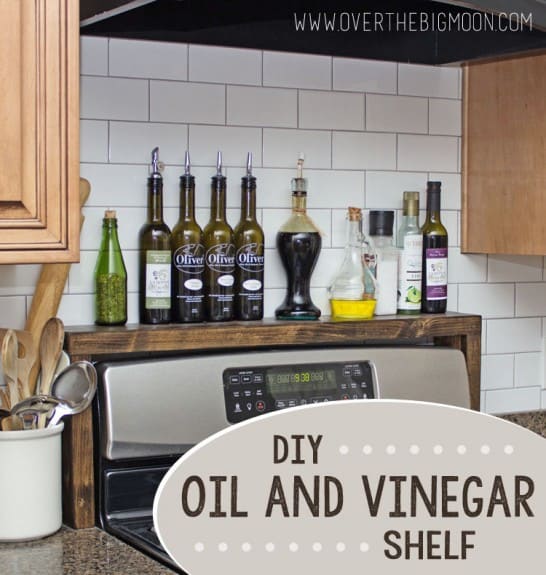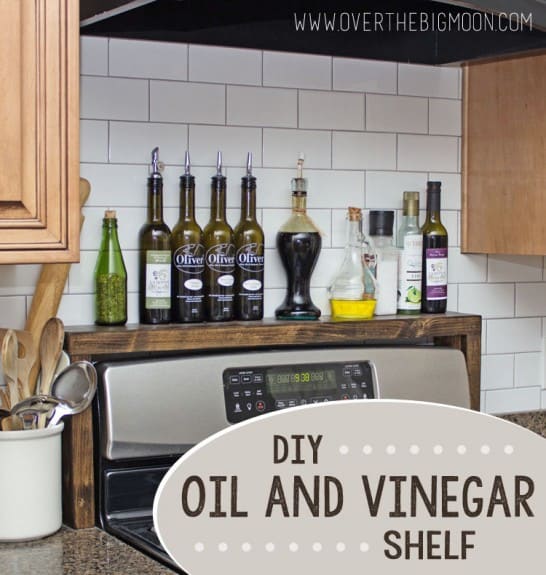 Transform a Coat Closet into a Pantry – Cute DIY Projects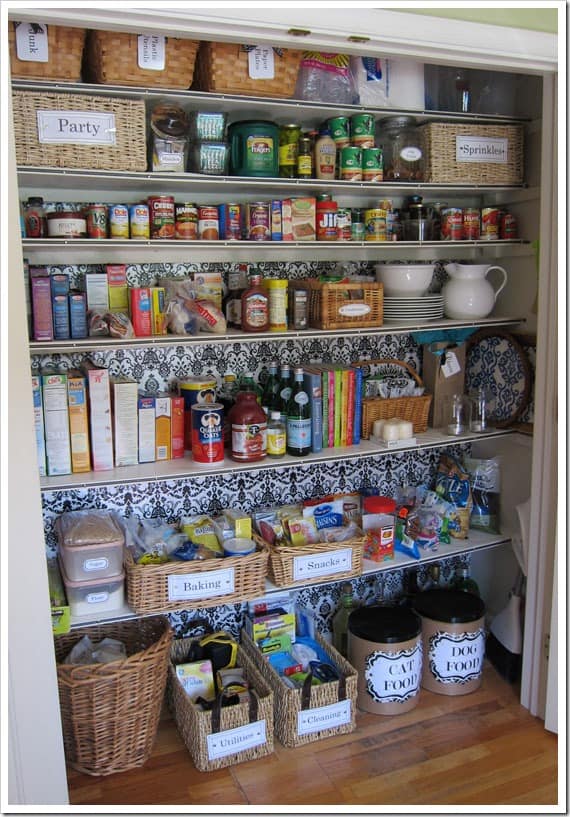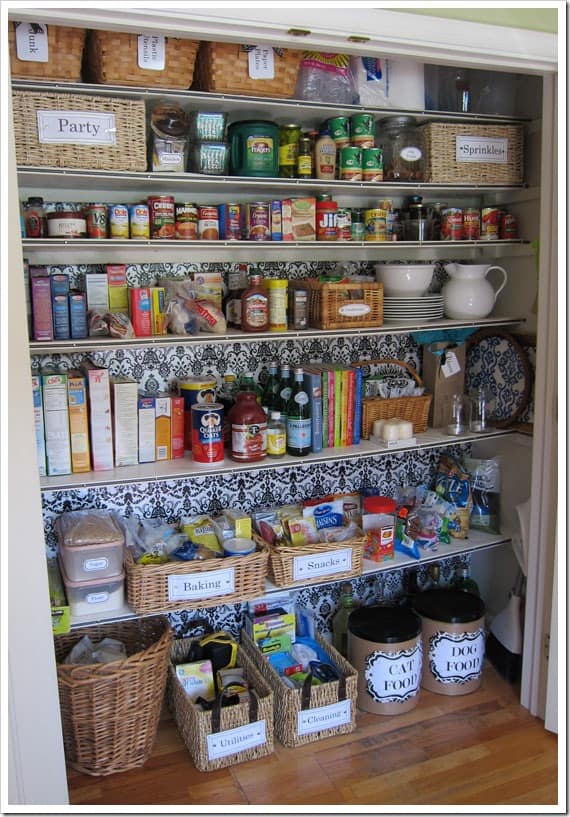 Super cool Kitchen Organization idea for the Pantry – by PopCane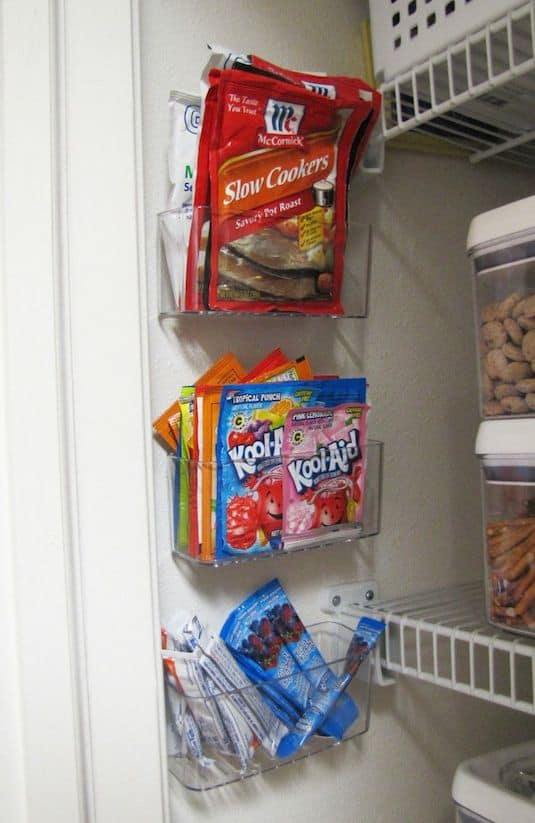 Declutter… Organize… Enjoy!
These are just some of the top home organization tips for the kitchen. Once you've made a start and followed the tips above, your kitchen is guaranteed to look a lot less cluttered and a lot more organized.  You'll enjoy cooking and creating in your beautiful new space.
Leave a comment and share some of your favorite kitchen organization ideas.  We'd love to hear your tips on how you keep your kitchen decluttered and organized.
Pin this Pin to Your Kitchen, Declutter, or Organization Pinterest Boards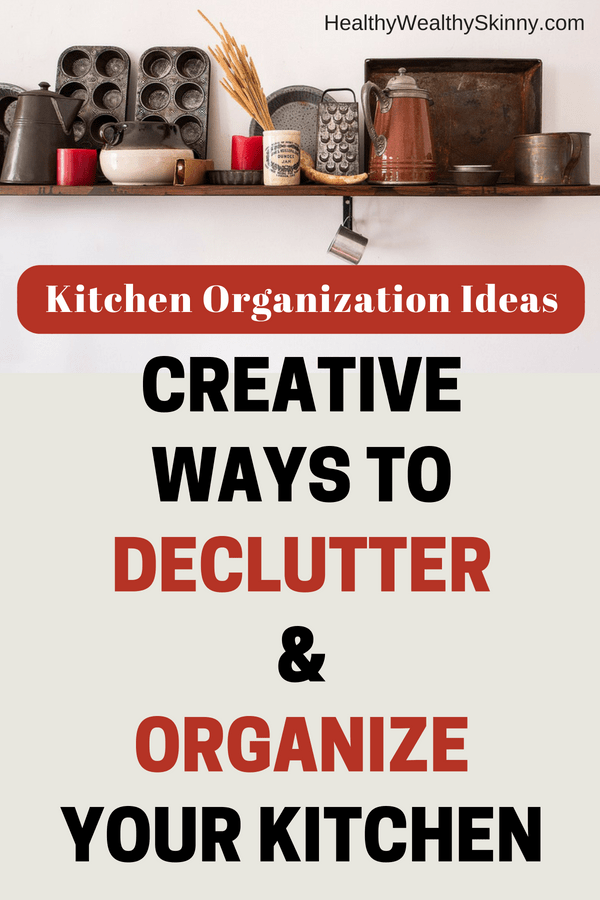 Don't forget to Like, Share, Tweet, and Pin this post.