A business bank account is just one of those things you need if you have a small business. It's one of those background administrative things that you know you need but you're just not sure of the best route to take.
In this post, I'm going to tell you about my business banking journey and how it led me to Relay. Which offers some of the best banking services for Etsy sellers or anyone with a small business… even if you think of it as your side hustle.
Note: This page contains affiliate links, which means that if you buy something using one of the links below, I may earn a commission.
"Relay is a financial technology company, not an FDIC-insured bank. Banking services and FDIC insurance are provided through Thread Bank and Evolve Bank & Trust; Members FDIC. The Relay Visa® Debit Card is issued by Thread Bank pursuant to a license from Visa U.S.A. Inc. and may be used everywhere Visa® debit cards are accepted."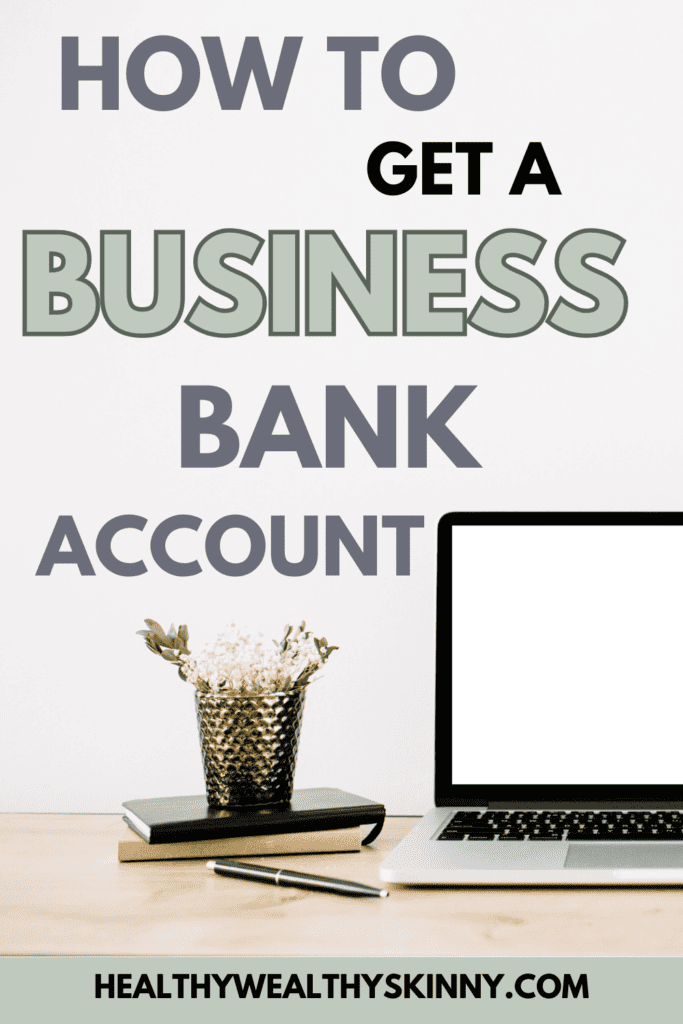 If you've been putting it off, or are too scared to get it done… don't worry I got you.
I have multiple Etsy shops and a Shopify store. I love being a business owner and helping others start businesses.
It's a running joke that if you hang around me long enough you will have an Etsy shop, YouTube channel or some type of business.
As a business owner, I've always felt it was important to run my business like a business and to do that you gotta have a business bank account.
My first bank account was with Chase. Chase and I were doing well but I started to feel like I needed more organization with my cash flow. I have money coming in from multiple selling channels for my apparel and I also have this blog, and YouTube.
There is money coming in and going out at different rates for these different parts of my business and I started to feel like I didn't have things organized and flowing in the best way.
Relay reached out to me and asked if they could give me a demo and I'm so happy they did.
Relay offers no-fee online business banking and money management. They are specifically designed to help small businesses see what they're earning, spending, and saving.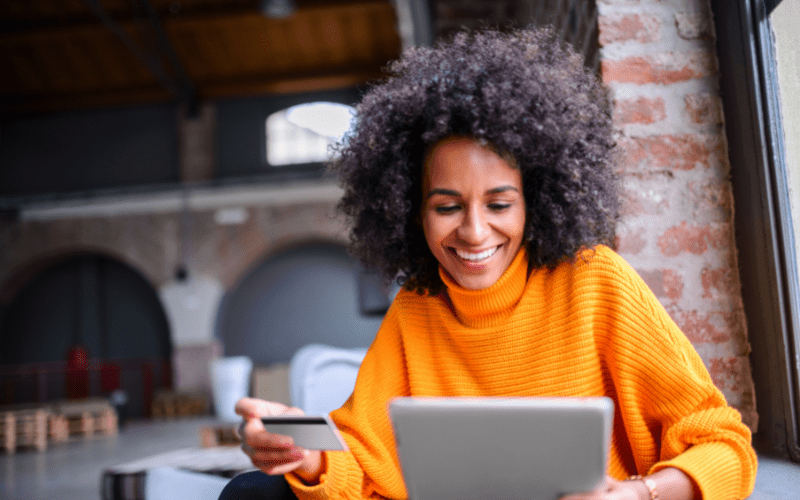 Relay Overview
Relay offers a free online business account designed for businesses that want to integrate their banking and cash management services. Their banking services are provided by Evolve Bank & Trust.
Relay stands out because they give you up to 20 separate no-fee bank accounts (10 if you are a sole proprietor) and up to 50 virtual or physical debit cards.
Fee Structure
There are no account minimums, overdraft fees, monthly fees, or account opening fees. Their fee structure can be found here.
Relay offers two types of accounts: Relay Standard Account and the Relay Pro Account.
The Relay Standard account is free, it gives you their core features to help you streamline your financial management. You get…
Up to 20 no-fee checking accounts
Up to 50 virtual or physical Debit Mastercards
Make payments by ACH, wire or check
Invite team members to Relay
Automate spending limits for team members
Direct bank feeds into Xero and QuickBooks Online
Bank from web, iOS or Android
The Relay Pro account is $30/month per business, and you get everything in the standard account plus extra features that help you manage your business as you grow. You can…
Automatically import bills from QuickBooks Online and Xero
View, approve, and pay all bills from one dashboard
Set up an automated multi-stage approval workflow for bills
Pay bills in batches
Free domestic and international wires
Free same-day ACH transfers
Integration with QuickBooks and Xero
It is worth noting that at this time you can not deposit cash or order checks with Relay.
Requirements to Open a Relay Account
Government-issued photo identification.
Passport or Social Security number.
Personal address and phone number.
Business address and phone number.
Email address.
You also need to upload certain business documents with your application. Click on your business entity type to see which documents are required.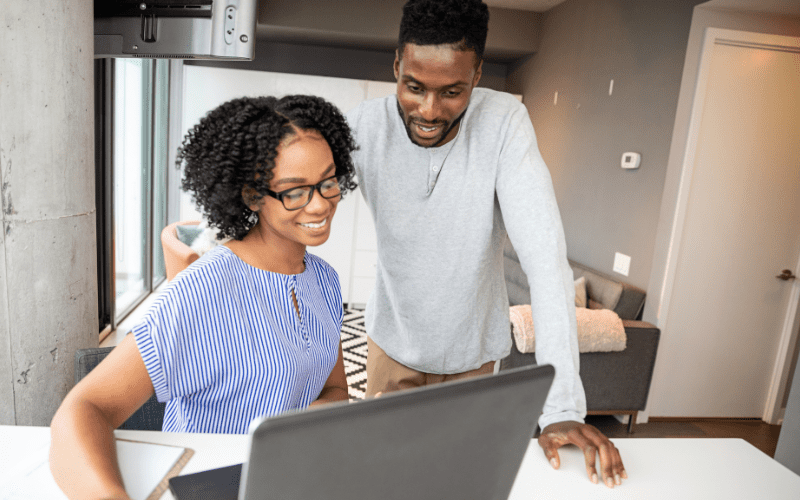 Why Relay?
Why Relay? I've given you the specs, now let's look a little deeper into some of the features that I personally like and use and why they are great for Etsy sellers or small businesses.
All of these features are available in the Relay standard account, which is free.
No account fees or minimum balances.
Relay business banking accounts do not have any monthly fees, overdraft fees, or minimum balance requirements.
This means that you can get started with Relay without worrying about having a huge amount of startup money or cash flow. You won't get charged with fees that will have your business losing money before you really get started.
With Etsy, you need a checking account to get started to receive money from your customers. It's a relief to be able to use a no-fee business checking account when you are figuring out how to ramp up your sales.
Online business banking with support.
Everything you need to do with your Relay account is right at your fingertips. They are an online bank that allows you to configure everything you need on your own but they still provide support if you need it.
You can open accounts, issue cards, and send and receive payments online. You can use your laptop or the Relay mobile app.
Relay has a customer support team that is available by email and chat when you need help.
Compartmentalized expenses and cash reserves.
With Relay, you can create up to 20 individual checking accounts to organize income, expenses, and cash reserves.
In my relay account, I have separate accounts for Taxes, Costs of Goods Sold, and separate accounts for my different Etsy shops.
If you are just getting started or have a small side hustle you may not need a lot of separate accounts but at the minimum, it is a good idea to separate the money that you need to put aside for taxes.
Creating a new account is as easy as clicking on "Add Account" and giving your new account a name. You can also select what team members have access to the account. We'll talk more about team members later because it's another one of my favorite relay features.
Crystal clear transaction data
I use QuickBooks and Relay makes integrating with QuickBooks and actually recognizing your transactions super easy.
They give you detailed transaction data that makes it easy to categorize your transactions and keep your bookkeeping up to date. This is not one of my favorite tasks so the easier it is the better.
You'll be able to more precisely keep track of and understand your cash flow.
Business banking built for teams.
Relay's features for teams are really what sold me.
I have close friends and family members that work for me as contractors. And I need them to be able to order stock and go pick up supplies.
It was a big hassle to try and give them my business debit card or pay them back after they used their personal money to go and pick up shirts or vinyl.
With Relay, I was easily able to give them their own debit cards and set spending limits.
Relay allows you to easily issue Mastercard® debit cards with spending limits to your team members. You'll receive detailed data for all team member spending so you know exactly what is going on with your money.
Team members can also get role-based access to Relay so they can manage the tasks that you have allowed them to manage.
For me, this means that I am no longer the roadblock in getting things purchased and I don't have to worry about my team members doing anything in my bank account that I haven't authorized them to do.
Just like with creating new accounts, creating debit cards is so easy.
Give your card a nickname
Select whether you want a physical card or a virtual card
Virtual cards can be used for online purchases or with apple pay, Samsung pay, or google pay
Select the source account for the card
You'll then decide if you want your company name or a Team member's name on the card
You set the spending limit and if you want to allow foreign transactions
And then you're done.
If you chose a virtual card you can use it immediately, and a physical card will be mailed to you in 8 – 10 business days.
Streamlined bookkeeping and advisory.
Relay speeds up bookkeeping by syncing detailed banking data directly into QuickBooks Online or Xero.
If you have an accountant or bookkeeper, you can give them their own account so they can manage money and cards, pay bills, and access banking data and documents, like monthly statements.
Payments
Those are my favorite features but I don't want to leave out Relays Payments features.
I'm not currently using these features but they might be helpful to you in your business
From one dashboard you can view unpaid bills, payments that need approval, those ready for payment, in progress, and bills that have been paid.
You can easily tell the difference between ACH payments and Wire transfers and the team member that initiated them.
And with the relay pro account, you can Set up an automated multi-stage approval workflow for bills
Relay allows you to manage your business finances from a user-friendly website or mobile app, and they offer no-fee banking, and they are designed to support small businesses.
Click here to get your business bank account set up with Relay.
If you have any questions leave them in the comments or send me an email.
Don't forget to Like, Share, Tweet, and Pin this post.