Selling homemade items is one of the top ways to make extra money. It allows you to use the skills that you have to create a product and increase your income.
The cool part is there are a wide variety of handmade items that people like to buy. And Etsy is the perfect marketplace to sell your creations.
Note: This page contains affiliate links, which means that if you buy something using one of the links below, I may earn a commission.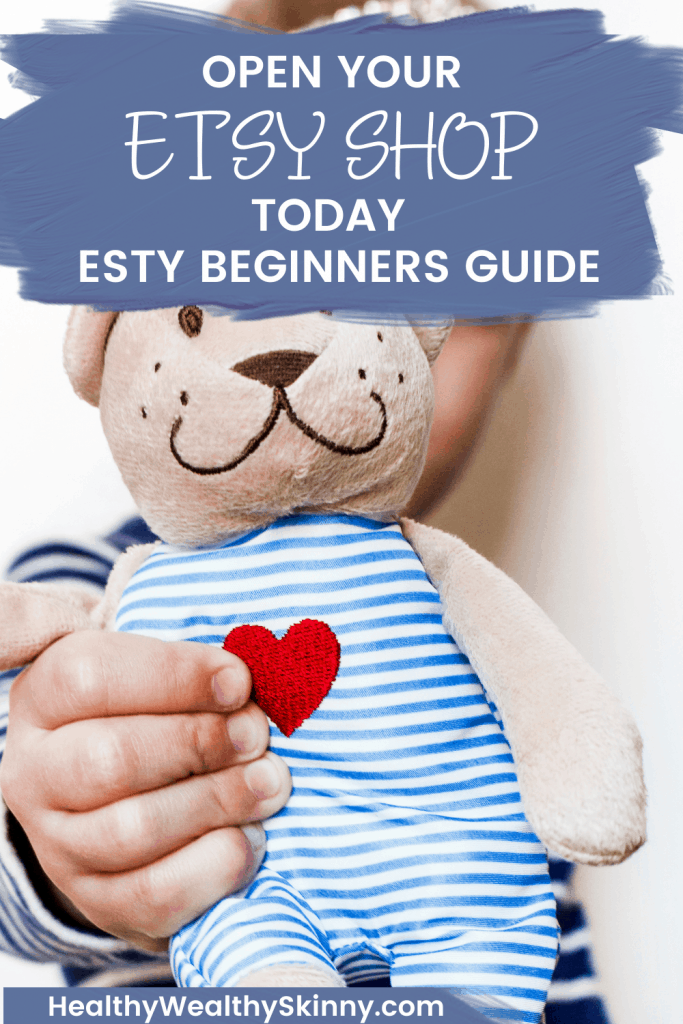 Why Sell On Etsy?
When it comes to selling online there are many options. You can build your own e-commerce website, use a platform like Shopify, or sell in marketplaces like Etsy and Amazon.
Etsy has its pros and cons but two of the major advantages of selling on Etsy benefit those that are just starting out with a new business or side hustle. Advantage number one is Etsy is super beginner user friendly. You can have your Etsy shop up and running in a few hours.
Advantage number two is because Etsy is a marketplace there are customers already available to buy your goods. Etsy helps you with marketing and finding customers through their search features, onsite ads, and offsite ads. You focus on creating your homemade items and Etsy handles the rest.
I don't want Etsy to sound too good to be true so I have to mention the cons. Etsy charges each seller fees. This is how Etsy makes money. Also, by selling on Etsy your shop is controlled by the rules of the Etsy platform. For these reasons many sellers once established open their own standalone websites using Shopify or other e-commerce options.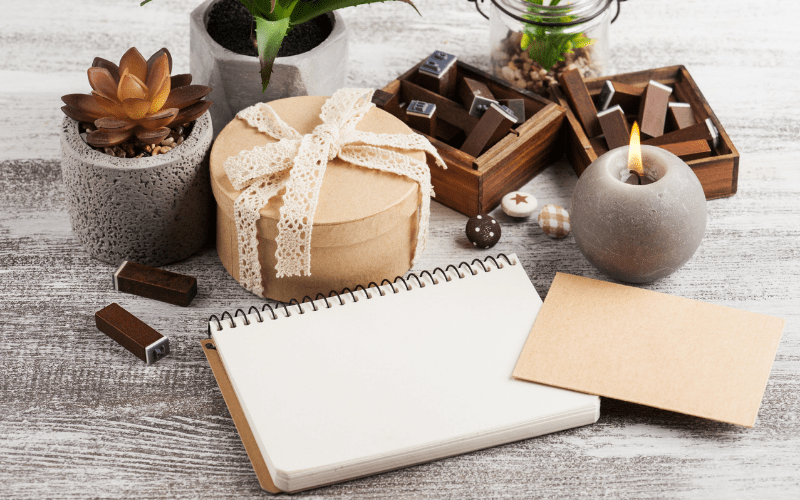 My Etsy Shop
I opened my Etsy Shop on May 24th of 2020. At the time of me writing this post, my Etsy shop is about 8 months old. I started out with handmade cash envelopes. I also added a few of the digital products from my Shopify store that I sold to support my blog.
In my first month on Etsy, I sold 11 products and made a whopping $107.25 in revenue. Now I know this isn't a lot of extra money but without any marketing or special effort to get found on Etsy, it was a good start.
I decided I liked Etsy and I wanted to add more physical products to my site. I core audience for my blog and YouTube channel was interested in personal finance so I wanted a product that catered to that audience. I also wanted to be able to create my own merchandise for brand.
After some research, I decided to purchase a programmable cutting machine and a heat press. These two pieces of equipment would allow me to make a lot of different items that I could sell in my shop. I went with the Silhouette Cameo 4 Plus cutting machine and the HPN Signature Series 15″ x 15″ Auto-Open Slide-Out Drawer heat press from Heat Press Nation.
With these two pieces of equipment, I was able to add planner stickers, t-shirts, and hoodies into my Etsy shop. My planner stickers offer a fun way to budget and stay organized. And my t-shirts and hoodies allow me to make HWS merchandise as well as trendy apparel and gifts.
By my 7th month on Etsy, my sales totaled $7,527.94. With a large portion of my sales coming in the November – December time frame. The holiday gift buy season is a super busy time for the Etsy platform and my shop did quite well.
I even got one of my hoodies to bestseller status. This is just a badge that Etsy adds to a listing where the seller has sold a large number of that item in a small time frame over all others in that category.
The holiday season was super fun, super exhausting and I learned A LOT.
Here is a link to my Etsy Shop if you'd like to check it out.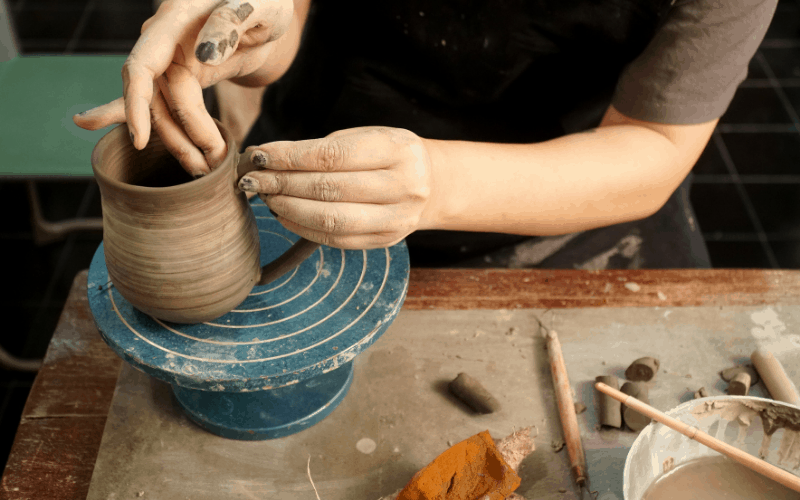 How to Set up Your Etsy Shop
Once you've decided what you want to sell on Etsy, starting your own Etsy shop is super easy. Setting up your shop on Etsy is free. However, there are three basic selling fees that you will have to pay: a listing fee, a transaction fee, and a payment processing fee. It costs $0.20 to publish a listing to the marketplace. There's also an advertising fee for sales that come from Offsite Ads.
The video below will walk you step by step through the process of setting up your shop and adding your first listing. It doesn't matter if you don't have your 1st product ready to sell. The process is designed to show you how to add a dummy listing and you won't be charged the .20 listing fee.
So there you have it, it is that easy to set up your own Etsy shop and start selling online.
Now that you know how easy it is to set up your shop it's time to set up your show right now.
Click Here to start your Etsy shop right now. You'll get 40 Free Listings and I'll get 40 free listings for helping you to get started.
Replay the video above if you need help with the setup process. Allow it to walk you step by step as you set up your shop.
If you are a crafter or you have any type of handmade item that you'd like to sell then what are you waiting for? Starting on Etsy doesn't require you to have a lot of money to build a website or a big marketing budget.
And if you're waiting for the perfect time, it will never happen.
Starting a business, even if it's a part-time side hustle is scary. But there is no better way to learn than by doing.
Don't forget to Like, Share, Tweet, and Pin this post.