It doesn't matter if you are the type to make New Year's Resolutions or if you think they are a complete waste of time. No one can argue that the beginning of a new year is the perfect time to reflect on improvements that can be made to help improve your finances.
Each year I come up plans to reach my financial goals. Some of my plans work out beautifully while others completely fail.
I never let the failures get me down. Each one helps me learn more about myself and my finances. And I use what I learn to adjust and make new plans.
In this post, I'm going to tell you 5 things that you should do at the beginning of each year to improve your finances.
Note: This page contains affiliate links, which means that if you buy something using one of the links below, I may earn a commission.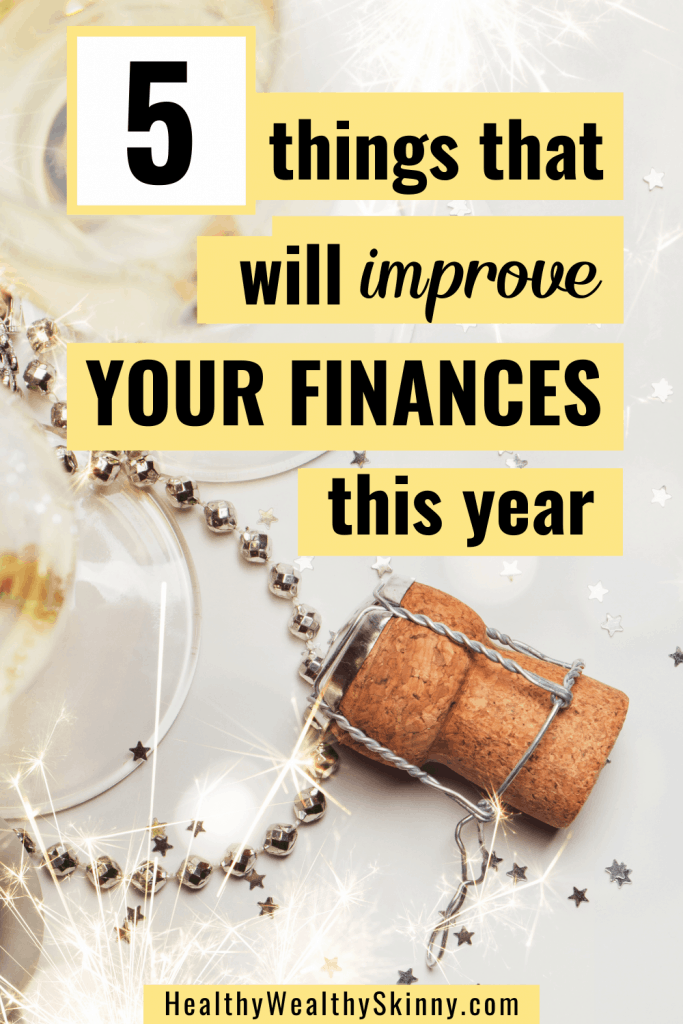 (1) Set Financial Goals
It is virtually impossible to know if you have improved something if you don't have some idea of what good looks like. Setting financial goals allows you to look at where you are now financially and then determine where you want to be.
Your financial goals will change from year to year. At the beginning of each year take some time and think about the financial goals you want to accomplish for the year.
Do you want to get out of debt or start investing? You may want to get more organized when it comes to your finances, build up your emergency fund, or maybe purchase a house.
Pinpoint 3 main financial goals that you want to achieve. You can always do more but focus on your top 3 to keep things simple. Once you've identified your 3 main goals you can create micro-goals that will help you achieve those goals and stay motivated in the process.
If you need help tracking your goals, productivity tools like Trello can help.
(2) Create/Adjust Your Budget
If you don't already have one, the beginning of the year is an opportune time to create a budget. Your budget is your financial blueprint. Without it it's hard to know where your money is going and if you are spending it efficiently.
There are many types of budgets, and you should choose the one that works best with your current finances and personalty. If you need help choosing a budget type here is a great place to start.
If you already have a budget, the beginning of the year is time to make adjustments. Your life is constantly changing, so your budget needs to be adjusted to reflect those changes.
You may be using a budgeting type that you find hard to stick to or your budget is just not realistic with your current life circumstances. A prime example of this is the entire year of 2020. The pandemic of 2020 initiated drastic changes to everyone's financial plans.
It didn't matter if you had a rock solid budget or not. 2020 made everyone rethink and make adjustments to their normal financial habits.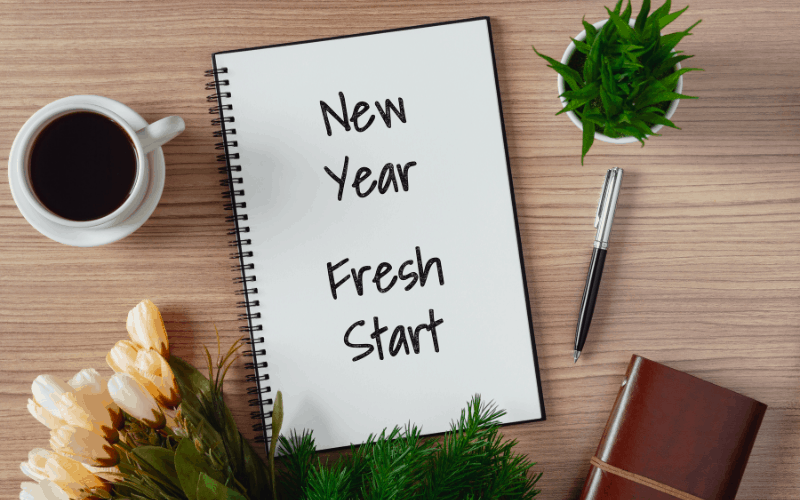 (3) Set Up Sinking Funds
Sinking funds are often overlooked but they are so simple and pack a big punch when it comes to budgeting and saving. If you don't know what sinking funds are take a moment and read about them here.
If this is your first time setting up your sinking funds, use your budget from last year to help you come up with your categories. Some common sinking fund categories include house, car, and Christmas.
But I must stress here that you should make your sinking funds personal to you to get the best results. When done correctly, sinking funds help enhance your budget and removes the stress of un-budgeted expenses.
You can grab my free sinking funds tracker here.
(4)Do a Savings Challenge
Depending on how you look at it, keeping your finances in order might not be considered loads of fun. But I'm a firm believer that you can add an element of fun to anything you do.
Starting a savings challenge at the beginning of the year can add a gaming type of challenge to your financial journey. You not only save money but you get an overwhelming feeling of accomplishment by meeting the goals of the challenge.
The 52 Week Money Saving Challenge is one of my favorites. It is amazingly simple yet challenging at the same time. If you've already done this one there are various other savings challenges you can do like these on Pinterest.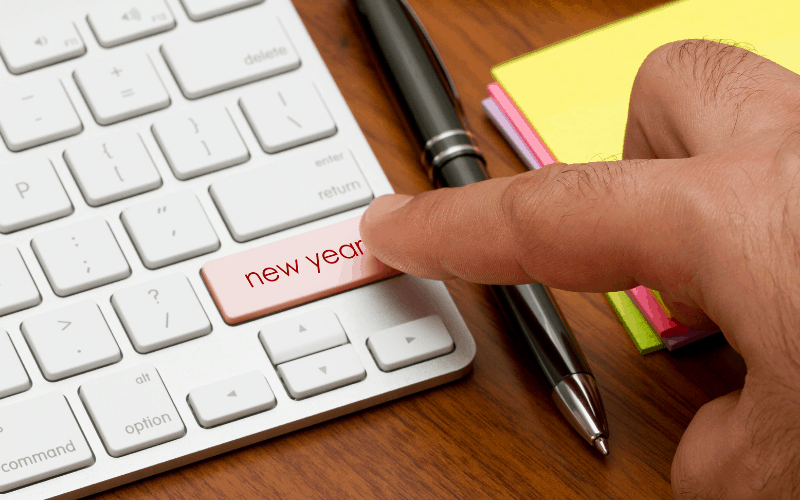 (5) Start A Debt Repayment Plan
Starting off the year with a plan to get rid of any lingering debt will definitely aid in making your finances stronger. The goal here is to get a clear picture of your debt and to put a plan together to start paying off that debt.
It might be a little scary to put a real number to your debt but trust me, knowing exactly how much you need to pay off is your first step in ridding yourself of useless debt.
Two common debt repayment techniques are the Debt Avalanche and the Debt Snowball methods. Both have their pros and cons. There is no right answer here. Choose the method that keeps you motivated to pay off your debt.
Here is a free tool that can help.
Don't forget to Like, Share, Tweet, and Pin this post.