Girls come in many different flavors and they have a wide variety of interests. This poses a unique challenge when trying to find the best gifts for girls this year.
My daughter is 12 this year and I've started my journey of finding the best gifts for tween girls. I've found some exciting options that I know she is going to love.
Check out this gift buying guide for girls of all ages.
Note: This page contains affiliate links, which means that if you buy something using one of the links below, I may earn a commission.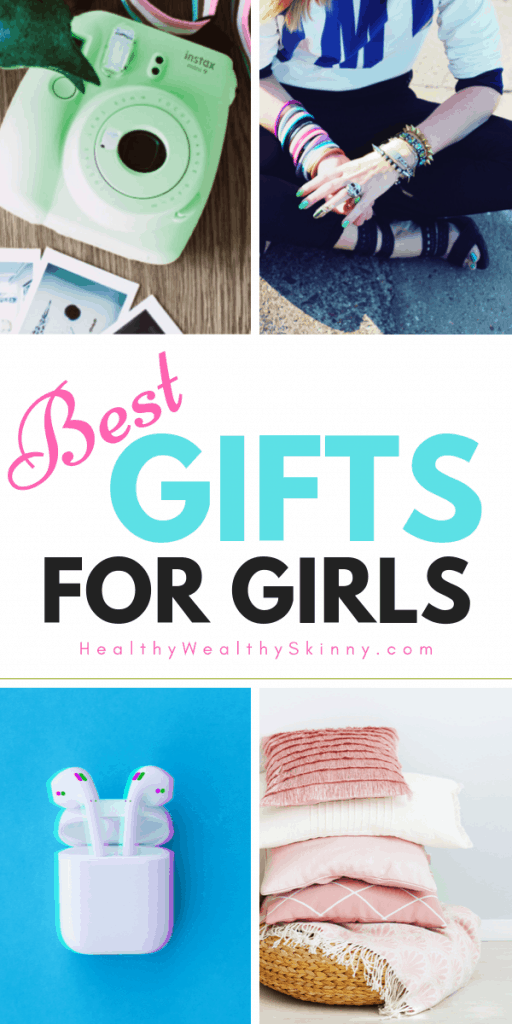 Gift Buying Guide Girls
Here are some of my favorite gift ideas girls. They are perfect for Christmas presents, birthday gifts, or cute just because gifts.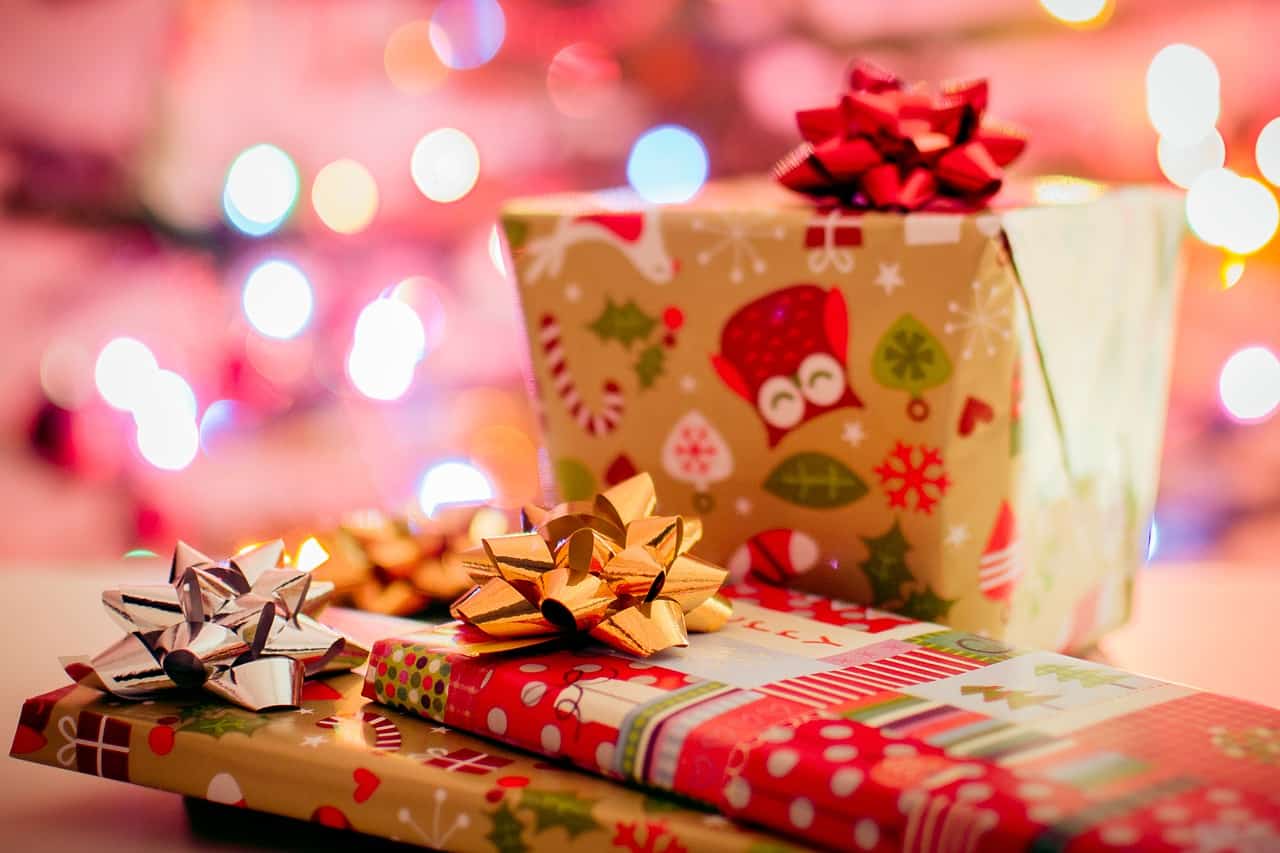 Electronics Gifts Girls
Amazon Echo Dot – My daughter got her Echo dot for her 11th birthday. She loves it as it allows her to play music, control her fire tv stick on her TV, and helps with her homework.
I benefit from being able to easily call her room using the drop-in feature. I can call her from my cell phone or from any of my other Echo Dots located in other rooms.
I love using my echo dots as an intercom system. They make it super easy to call everyone to dinner.
Related Post: Awesome Ways Alexa Can Make Life Easier
---
Phone Soap Sanitizer – Everyone has a phone and we take our phones EVERYWHERE. This means that at the end of the day they are absolutely yucky.
I love this phone soap sanitizer because it cleans your phone and charges it at the same time. You wake up in the morning to a clean and fully charged phone ready for the day.
---
Fire TV Stick – My daughter is a Netflix and YouTube junkie. She likes to watch her favorite TV shows like SuperGirl and the Flash on Netflix. She also loves to watch her favorite YouTubers.
The fire tv stick has allowed me to get rid of cable altogether. I have a fire tv stick on every TV in my house. We are able to watch live tv with apps like Hulu and movies with Netflix and other apps.
---
2019 Apple Airpods – These Apple Airpods are by far my favorite earphones. Not only is the sound quality amazing, but they are also super comfortable.
I often forget that I have them in my ears.
---
Night Light Speaker & Alarm Clock – This gift was inspired by my multi-colored diffuser. I put it in my daughter's room when she's stuffy and she loves the array soft light it emits.
She's going to love having that same light on her nightstand in the form of an alarm clock. What is really cute about this night light speaker and alarm clock is that the lights can move to the beat of the music.
Can you say Dance Party!
---
Mini Instant Camera – This is a super cool Christmas gift for an 11-year-old. Selfies are fun but this camera creates instant pictures that can be used to create a scrapbook or decorate her room.
This set includes the camera, film, a carrying case and lots of other fun accessories.
---
Microphone Stereo Headphones – I am constantly saying "Turn that down, Nadia" to my daughter. She always has some type of device (smartphone, iPad, laptop) that is competing with my peace and quiet.
Problem solved!
I got her these cute microphone stereo headphones. They connect to all of her devices and allow her to listen away without disturbing the rest of the family.
Beauty Gifts for Girls
Lip Balm Boutique – This DIY kit is a great way to satisfy your pre-teen's desire for makeup. It also teaches the science of creating lip care products.
Your little scientist will learn how to come up with her own recipes using natural ingredients. The kit also teaches her to make lush lotion bars and sugary lip scrubs!
I'm going to get a second kit so my daughter can make cute gifts for her best friends.
---
ALEX Spa Hair Chalk Salon – At first I thought this one was going to be a no go. My daughter got this as a birthday present from her dad.
I was afraid that it was going to be super messy and I didn't want her going to school with multi-color hair.
I was pleasantly surprised to find out there was no mess at all and the colors come out really easy. And I'm sure you've guessed she loves it!
What girl doesn't like fun hair colors?
---
Klutz Nail Style Studio Book Kit – I'll admit it… I created a monster when it comes to nails. My daughter has watched me go to the nail salon since she was born.
So it's no surprise that she loves to get manicures and pedicures with nail designs.
I thought it would be great if she learned to do her own nail art. Especially since she loves to draw, paint, and create. This Klutz Nail Style Studio book was just what she needed.
Craft Gifts for Girls
Deluxe Art Set – If your 11-year-old is the creative type, she'll love this deluxe art set. I think my daughter gets one of these every year and loves it each time.
Unfortunately, she is no good at keeping up with her things so each year she needs a replacement of supplies.
---
DIY Charm Bracelet Kit – My daughter and I love bracelets. In the past, I've bought her kits to make friendship bracelets and beaded bracelets.
This charm bracelet kit was a nice addition to our bracelet making collection.
Room Decor Gifts for Girls
Mermaid Tail Blanket – My daughter is infatuated with Mermaids. This cute mermaid tail blanket is a cute way for her to stay warm and cozy while living out her mermaid fantasies.
---
Twinkle String Lights – If your pre-teen girl is anything like mine she likes to decorate. These cute twinkle lights allow her to add some sparkle to her wall decor.
She also uses them as a night light.
---
Fuzzy Soft Rug/Chair Cover – Adding a touch of fur to your room decor just makes it feel warm and cozy. I love this fuzzy soft rug that can also be used as a soft chair cover.
Related Post: Grey Living Room Decor Ideas
---
Decorative Pillow Covers – These super cute decorative pillow covers will add a cute pop of gold to any girl's room. They are fuzzy and shiny and just plain cute.
Also, check out this collection of throw pillows.
---
Gumball Bank – Not only does this Gumball bank serve yummy sweet gumballs, but it can also help you teach your 11-year-old the art of saving money.
If you give this as a gift, don't forget the gumballs!
Sports Gifts for Girls
DIY Water Bottle Kit – My daughter always has an event where she needs to bring her own water bottle. Sporting events, Mayday celebrations, Girl Scouts events, and family road trips are just a few.
This cute DIY water bottle allows her to put her own creative spin on her personal water bottle.
Exercise Ball – If your daughter is into working out and building up her core this exercise ball is a great gift. It comes in a lot of fun colors to match any decor.
Somehow my daughter confiscated mine and it is always in use. She even sits on it to watch TV.
Workout Dumbbells – These colorful dumbbells will make great additions to any girl's workout gear. They come in a variety of colors and weights.
Pink & Purple Basket Ball – I am in love with this pink and purple NBA basketball. It adds the perfect girly touch to the game.
Leave a comment and share any gifts you think are perfect for 11-year-old girls.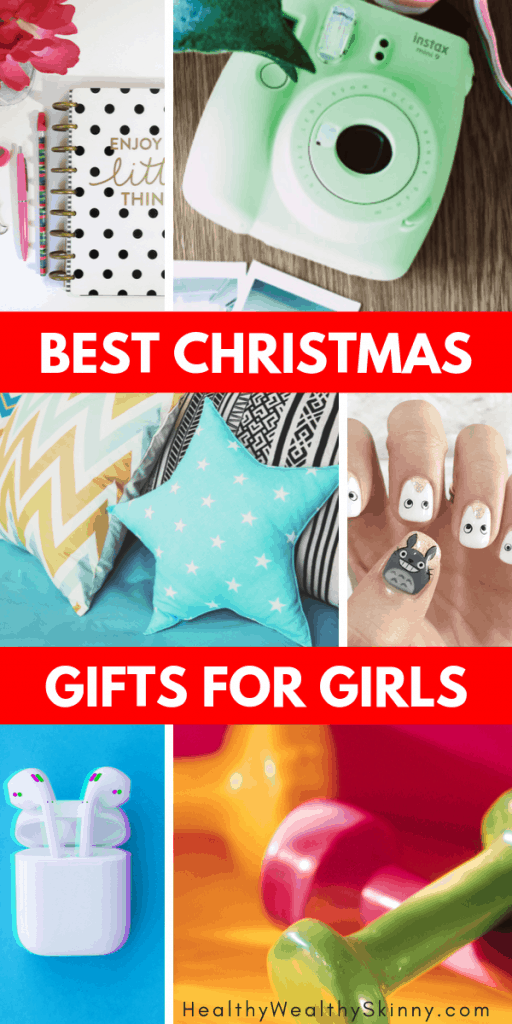 Don't forget to Like, Share, Tweet, and Pin this post.