Taking on a big redecorating project can be challenging. There are just so many beautiful options out there. I'm planning on redecorating my living room. It's a huge space with lots of wood trimmings and high ceilings. Lately, I've been really into grey color schemes. This post contains a collection of my favorite grey living room decor ideas.
Note: This page contains affiliate links, which means that if you buy something using one of the links below, I may earn a commission.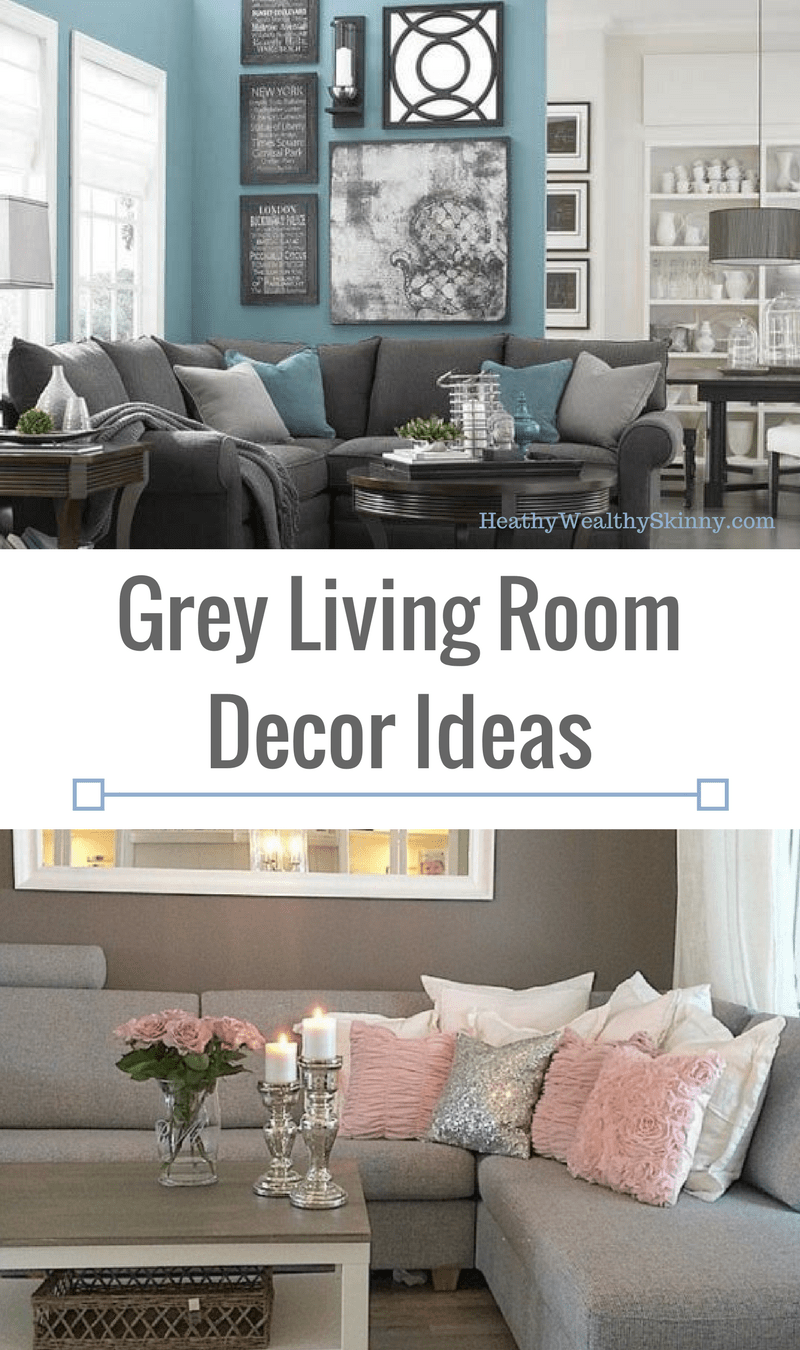 Grey Living Room Decor Ideas
What Color Furniture Goes with Grey Walls
Source: http://www.kukuis.com
I love the dark grey accent wall in this photo. I also like the various throw pillow patterns that add texture to the room.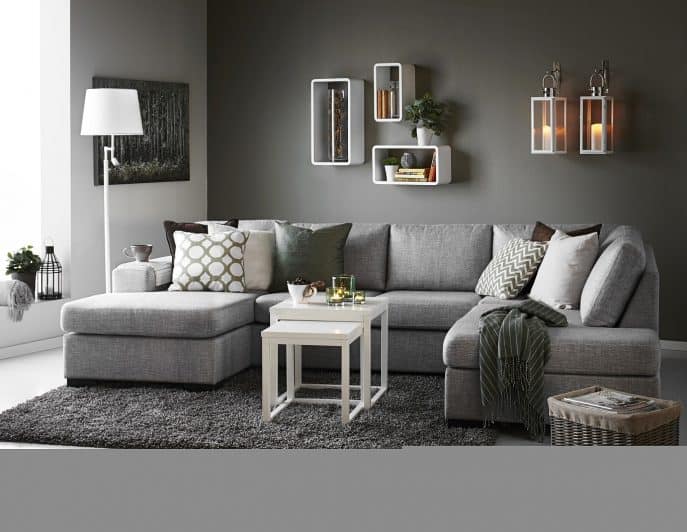 Source: http://kimeki.info
Ok, my living room is in no way this modern but this is just gorgeous. I love the pop of color that it has with the turquoise accents. Just beautiful! This decor also works if you're looking for grey and white living room ideas.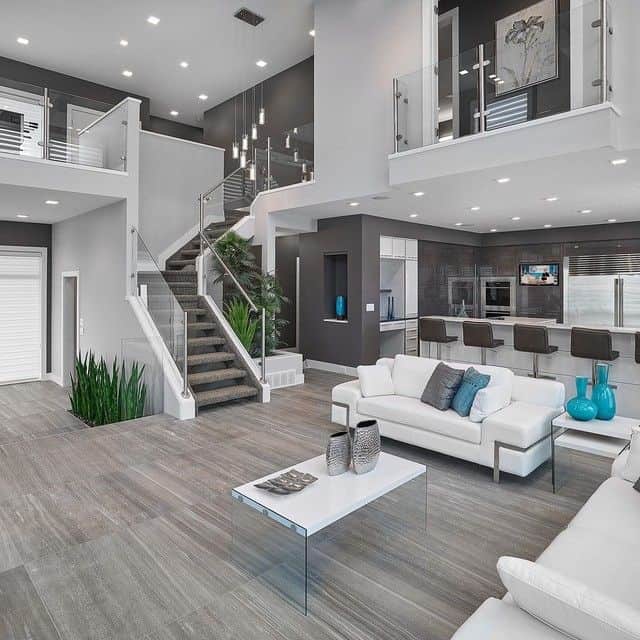 Source: http://www.elephantandchick.com
This grey and blue living room is beautiful. The blue sofa adds a very futuristic feel to this grey living room decor. Very interesting. This room would tie nicely with the kitchen pictured in my Amazon Alexa post.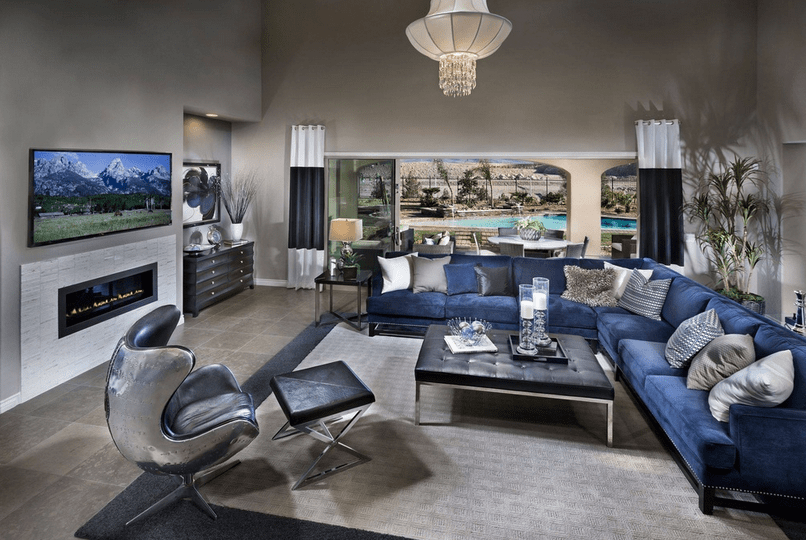 Grey Colour Schemes for Living Rooms
One of the things I like most about grey decor is that grey supports many different color schemes. Also, if you get tired of one you can simply change a few accessories and have an entirely new feel for the same room.
This pink, silver, and grey color scheme appeals to the princess in me. I'm not sure my fiance would enjoy it but for you single girls out there this is it!
Source: http://reusero.com
The grey and yellow color scheme just shouts "Happy!". The yellow accents just make the room feel fresh and bright.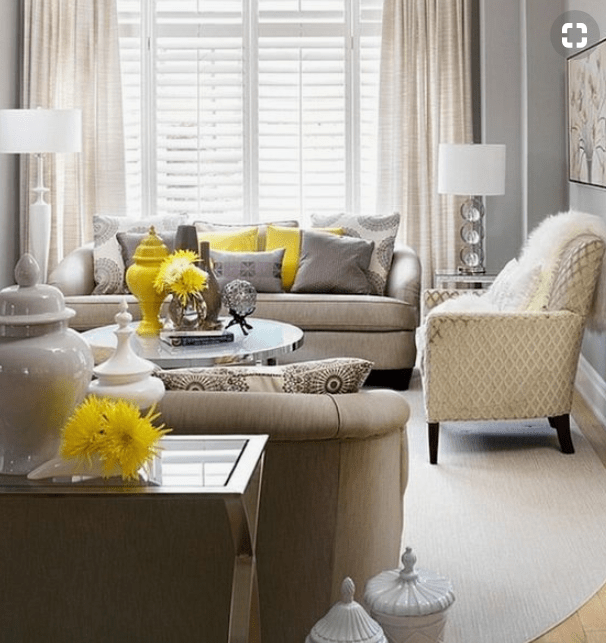 Source: Pinterest
I am a fan of the beach and this grey and turquoise color schemes gives me pure ocean vibes. This picture gives me the feel of an upscale beach house which I truly plan to have one day.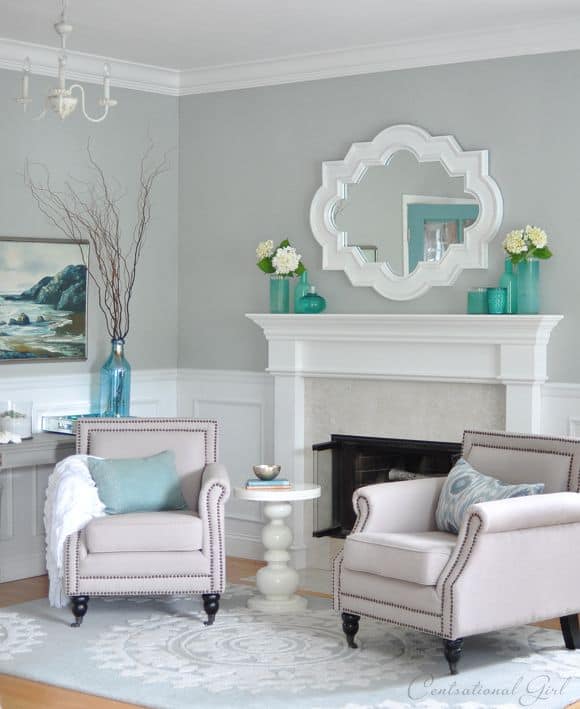 Source: http://isolotti.com
Have you ever seen a design that you like but you have no idea why you like it? That's how I feel about this grey and lime green living room decor example. Never would I have guessed that I would like these colors but I absolutely love this design.
Source: http://new.fatare.com
Now, this room is so me! I love the wall color that ties in so nicely with the accent pillows on the sofa. Not to mention the amazing wall art.
Source: http://www.cascadecrags.com
It's nothing like red to add a pop of color to a room. This grey and red combination works without being too much.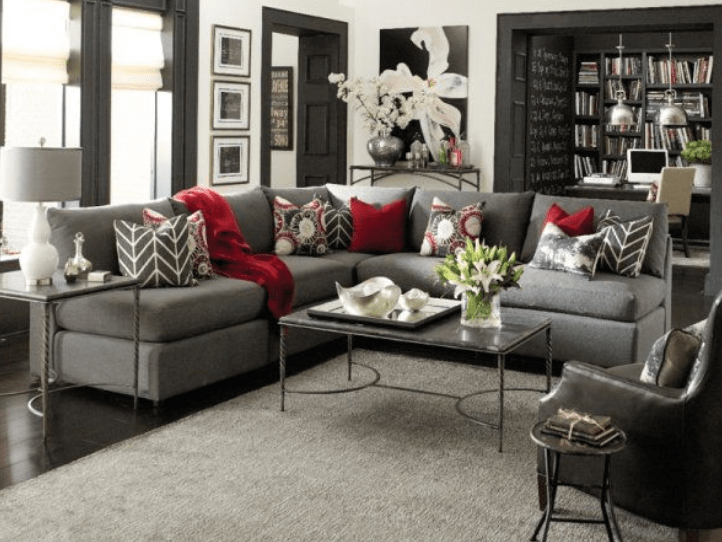 Source: http://innardsinterior.com
Living Room Decorating Ideas Gray Walls
I am the absolute worst when it comes to my walls. I've been in my house for four years and the wall are pretty much empty. Well, it's time to change that. Here are a few ideas that I found for adding some spice to the walls of a grey room.
This wall design represents the beauty of simplicity. No fancy patterns but this design adds a warm family feel to this space.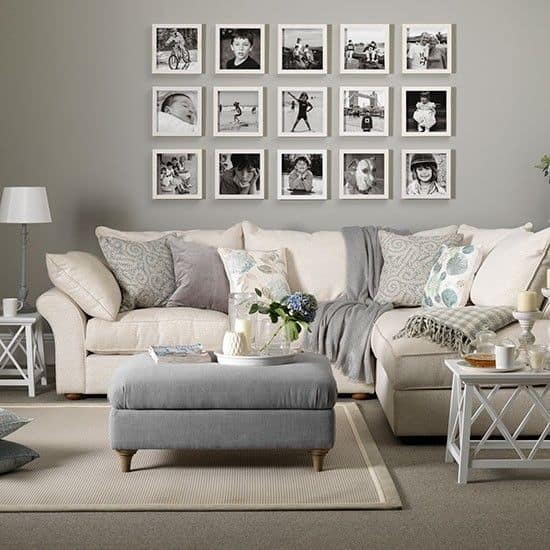 Source: www.fordfire.com
Here is anothe grey and yellow living room. I love how the art work ties the room theme together. And did you notice those grey beams on the ceiling. Georgous!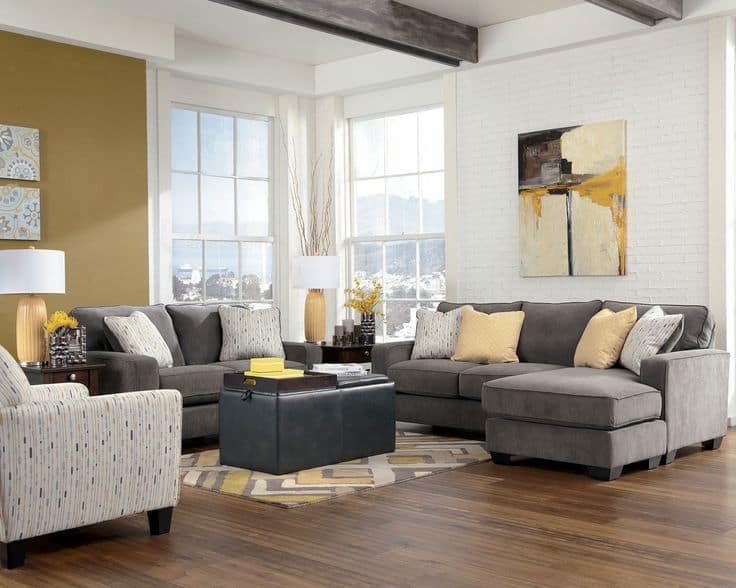 Source: http://asnierois.info
Nothing needs to be said about the stone wall in the picture. Love it!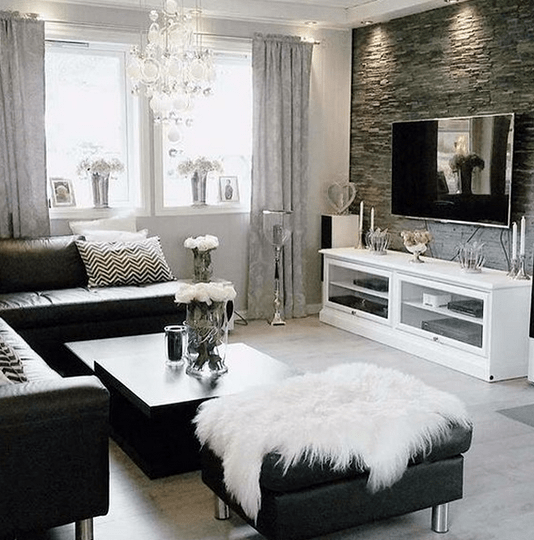 Source: https://www.boredart.com
Grey Living Room Ideas Pinterest
Here is a collection of my favorite grey living room decor ideas on Pinteret.
Pin Your Favorites on Pinteret
I hope you have enjoyed this collection of grey living room decor ideas. Take a moment and pin your favorites so that you can find them later.
Don't forget to Like, Share, Tweet, and Stumble this post. ?