Do you enjoy wine? But do you also enjoy whiskey or bourbon? The latest craze in the wine world is something that combines them BOTH!!! It's known as Barrel Aged Wine.  Who would have thought that you could age red wine in bourbon or whiskey barrels to give it an awesome, unique and vibrate taste!!! In this blog post, I will explain the in's and out of this new craze and give my personal favorite suggestions, ALL reasonably priced!!!
Note: This page contains affiliate links, which means that if you buy something using one of the links below, I may earn a commission.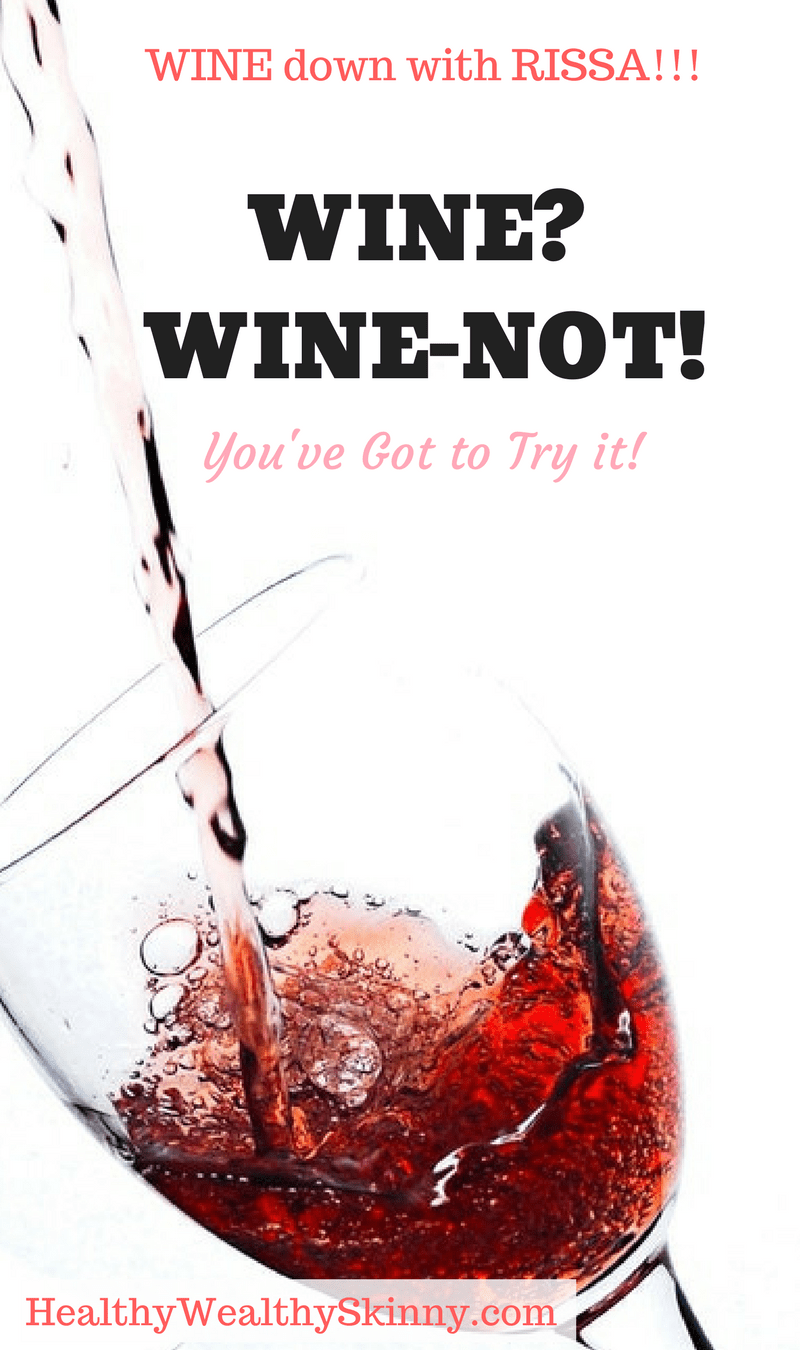 Barrel Aged Wine
The Barrels!!!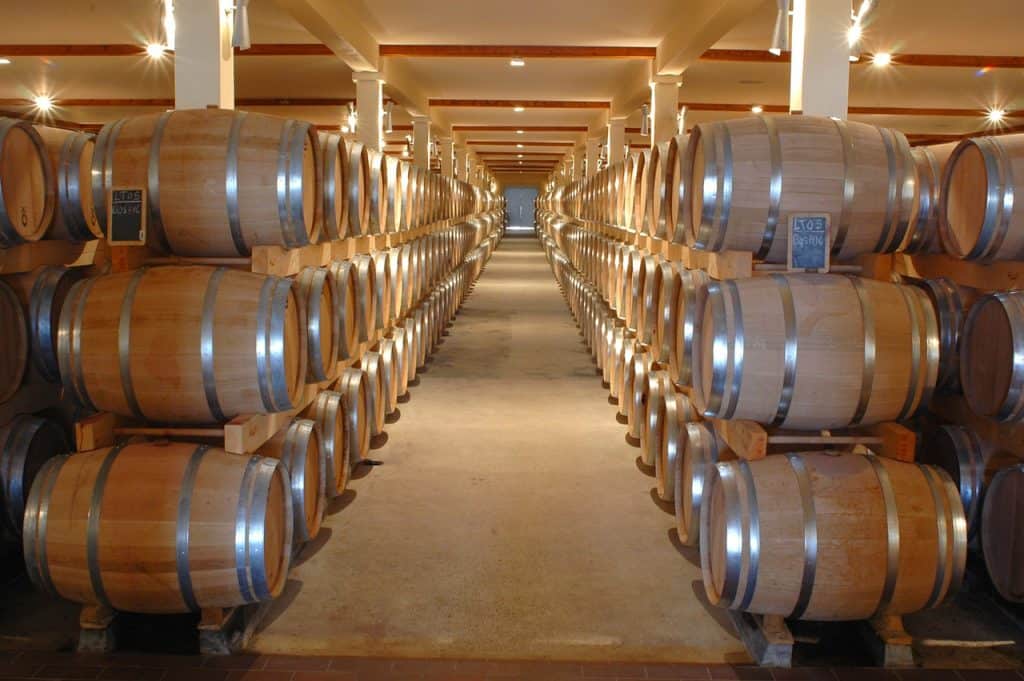 First, let's talk about the difference between whiskey and bourbon barrels. I recently went to a whiskey tasting (found on Groupon lol) which taught me so much about whiskey.
Bourbon and whiskey barrels are both oak barrels however, the main difference is that bourbon barrels need to be charred (which means to partially burn) with each new batch, and whiskey barrels are still oak but are not charred at all.
This is what gives each such a distinct and different taste. Because wood is very porous and fibrous, it tends to hold and retain different flavors which is why it is such an ideal tool for making different alcohols and wine!!!!
Trust the Process!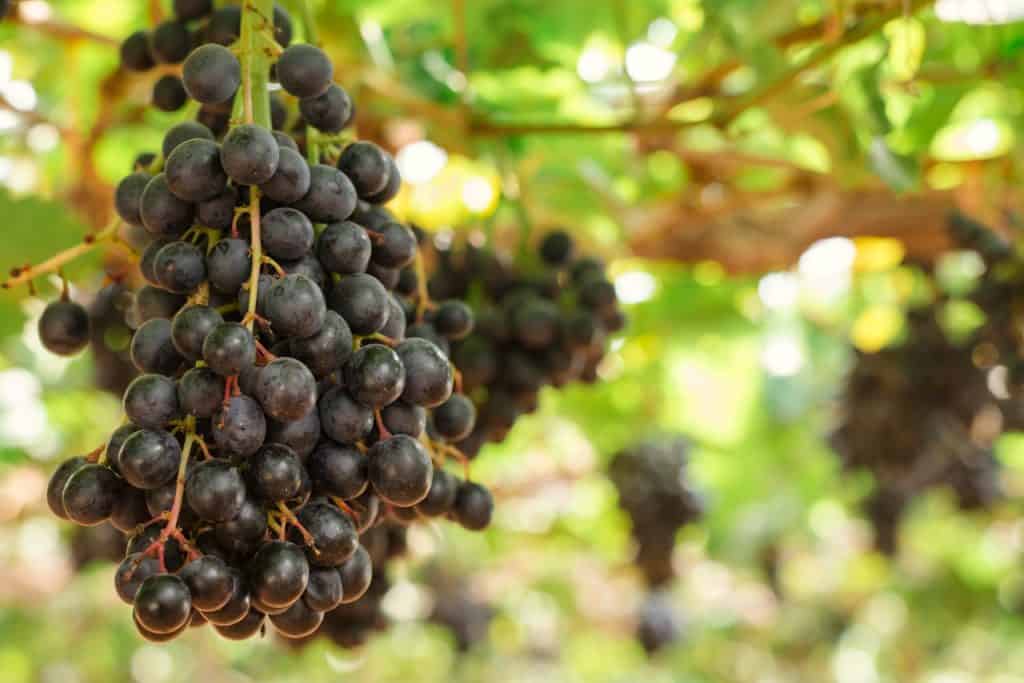 Now, the process of making bourbon or whiskey aged red wine is exactly what it sounds like. After the wine is fermented with the producer for however long, it is then poured into either bourbon or whiskey barrels and aged for at least 30 days and I've seen some that were aged up to 90 days in these barrels!!!
As I previously mentioned, because the wood is so fibrous and porous it starts to absorb some of the flavors of the barrels that were once the home of your favorite whiskeys or bourbons!!! When I first discovered this miracle creation of whiskey aged wine  I WAS IN HEAVEN!!!!
Me personally, I enjoy very bold full-bodied taste wines. So if you can imagine the bold taste of whiskey or bourbon added to an already bold wine, it is literally to DIE for.
The Perks!!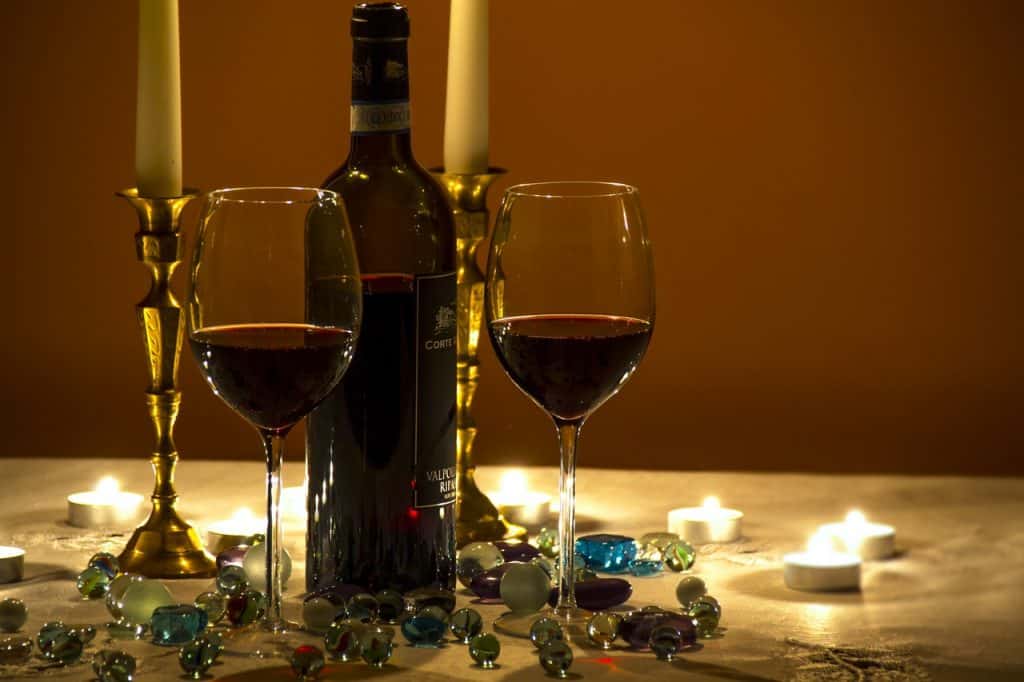 I may be biased because I am a self –proclaimed wine connoisseur!!! But I can literally not say ANYTHING bad about these wines!!! Of course with any different wines, some are better than others, some are sweeter or more dry than others, some are more expensive than others but I've yet to come across a whiskey or bourbon barrel aged wine that I did NOT like, and that says a lot because RISSA has TRIED A LOT!!!
I personally prefer whiskey barrel aged wines, however, I do find that bourbon barrel aged wines are more common (but JUST as good).
One of the best perks with these wines is that there are so many that are under $20.00 per bottle!!! CAN YOU BELIEVE THAT, one more time for the people in the back, UNDER TWENTY DOLLARS!!!!
I am a single mother and a wino, so I'm ALWAYS looking for more bang for my buck!!!!
Another perk of these wines is that they are very strong, for wine. Usually, a red wine has an average of about an 8-10% alcohol content, but HONEY, these wines average from 13.5-15.9% alcohol content!!!!
That means ONE glass and you are a HAPPY CAMPER!!!! The third perk of this wine is that it's so universal, men tend to really enjoy this wine because you can really taste the hints of whiskey or bourbon with each sip!!! So make a nice dinner with a steak, potatoes and some asparagus with a nice glass of these amazing bourbon or whiskey barrel aged wines, and BOOM, sexy time!!!!
My Top Pick!!!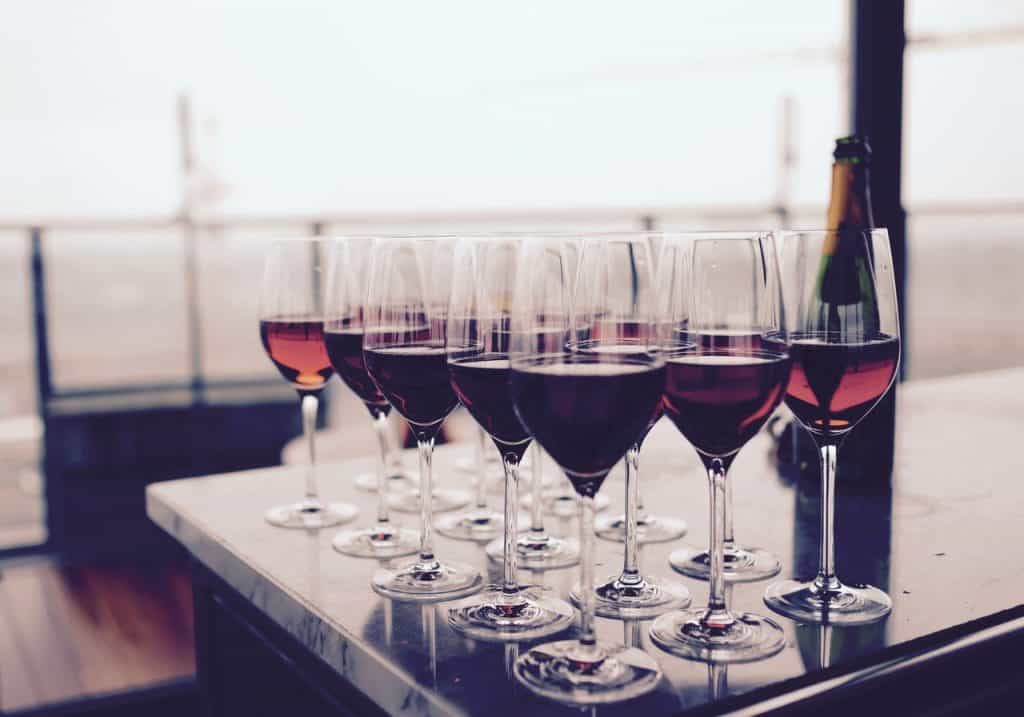 OK, so this is clearly my favorite part of this blog because I love to share my personal favorites and recommendations!
I hesitate with sharing because these wines are liquid gold! Liquid gold in a form of wine that is incredible! Honestly, this company should pay me a percentage for all of the promotion I give them and I have put SO many people on this wine.
It is Aphotic Inferno!!!!!
It is a red blend aged in whiskey barrels for 60 days! Honestly, I buy this wine by the CASE!!!!
The ONLY thing I don't like about it is that it is a seasonal wine so it is usually released in September (yes I keep up with wine release dates, it's VERY serious) and then when the supply is out, it is out of stock until the next September.
So when it comes out in September I suggest, do like I do. Buy a case and then buy at least 2 every time you go to the store to create your stockpile!!!
I have a whole YouTube channel called WINE down with RISSA and you can watch me give a detailed review of this wine along with many others.
Please take a moment and Like, Comment, Share and SUBSCRIBE TO MY CHANNEL!!!
I promise you will laugh and learn so much!
[youtube https://www.youtube.com/watch?v=WKOu0VPBAaE]
Another AMAZING thing about this wine is that it is only $13.99!!!! I've suggested this wine to friends that only drink $50 bottles of wines, and they were HOOKED!!!!
As stated, I can't afford $50 bottles of wine, but this here tastes like you are drinking a $100 bottle of wine because it is THAT good! I know I can be a little dramatic but I PROMISE you, you will not be disappointed.
Below I will list few a few other favorites that I enjoy!!!!
RISSA's Bourbon & Whiskey Aged Wine Recommendations
(I've personally tried all of these)
1 – Big Six Bourbon Barrel
This brand offers a Red Blend, Zinfandel, Cabernet Sauvignon all bourbon barrel aged. However, it is ONLY sold at total wine. Price is $14.99
2 – Robert- Mondavi Bourbon Barrel-aged
I've only seen this brand offered in Cabernet Sauvignon. It's not store specific but usually only found at package stores that have a decent wine selection and it is priced at $13.99
3 – 1000 Stories Zinfandel
Bourbon barrel aged Zinfandel. Again found at most package stores and the price I've seen anywhere from $16.99-$19.99 (I clearly only buy when $16.99 lol)
4 – Cooper & Thief
Red Blend Bourbon Barrel Aged. This is the most expensive wine I've ever bought (lol) at $24.99. Many people rave about this one, I did like it, however, it is a TAD too sweet for me and clearly the price because RISSA IS ON A BUDGET
5 – Stave & Steel Cabernet Sauvignon
Bourbon Barrel aged Cabernet Sauvignon. Found at most package stores for about $13.99
** Please note, prices may differ depending on location and or season!!!
---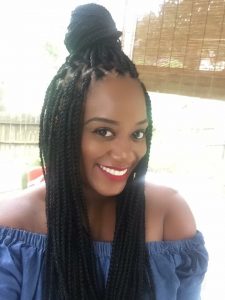 Marissa is a Health Educator for chronic diseases. She is a mother of a beautiful little boy, a self-proclaimed wine connoisseur and loves spending her free time with her family, trying new recipes, doing different DIY projects around the house, and of course…. Tasting different wines! She enjoys blogging about wine, natural and holistic remedies, and all things creative.  Be sure to check her out on her YouTube Channel, Wine down with Rissa.
Don't forget to Like, Share, Tweet, and Stumble this post. ?