A meal that is often forgotten about is breakfast. You and your family need to eat a nutritious breakfast, even on your busiest morning. Most of us need a way to eat breakfast on the go.
Note: This page contains affiliate links, which means that if you buy something using one of the links below, I may earn a commission.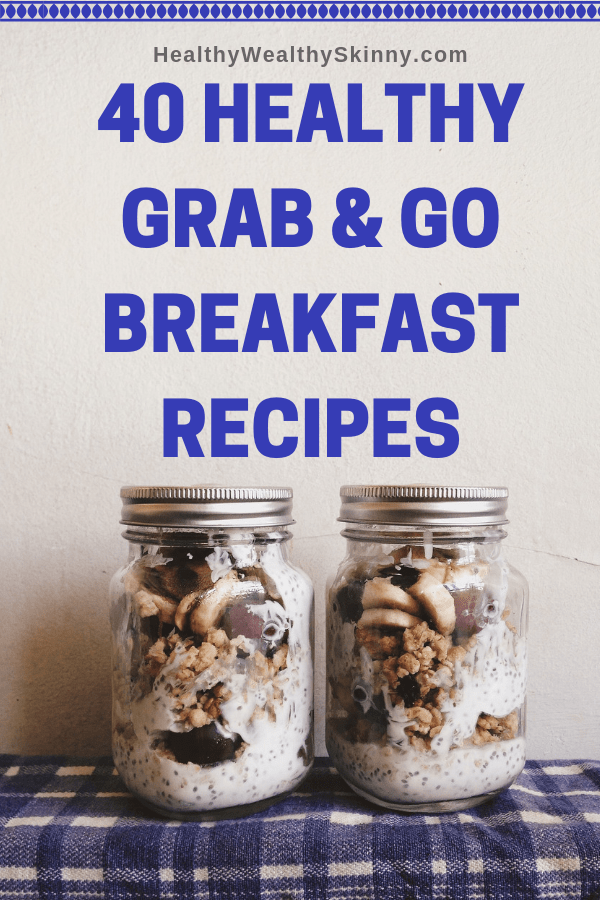 Grab and Go Breakfast Ideas
Luckily, the following grab-and-go breakfast ideas are both easy to prepare and can be very healthy. Even as a busy mom, you can prepare the following grab-and-go breakfast recipes.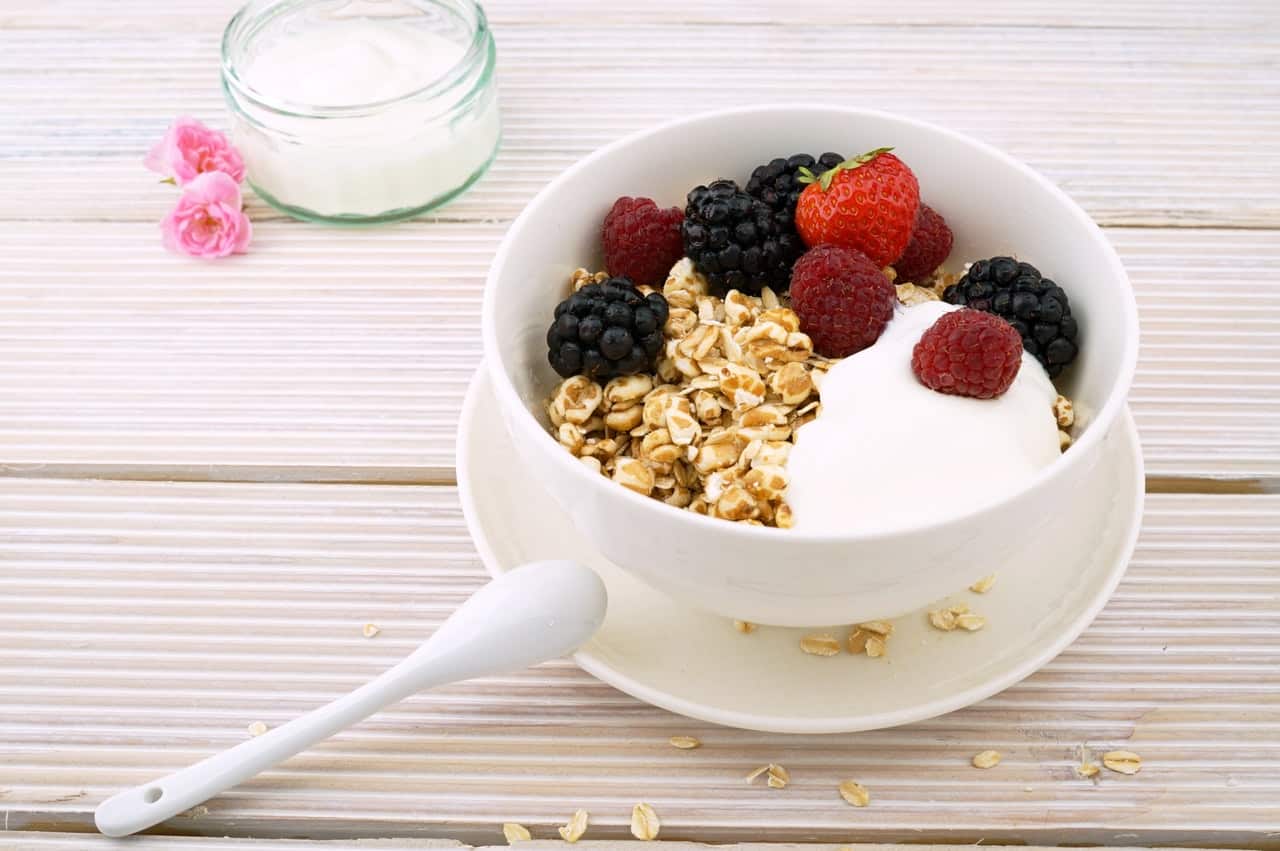 Breakfast On the Go Oats
Oats make for an easy balanced breakfast. They contain fiber and protein. Paired with different fruits they make a tasty breakfast option.
Oats are also great if you are trying to lose weight. They help you stay full longer. Oats are also naturally gluten-free.
Here are some delicious grab and go oat recipes:
1 – Apple & Cinnamon Overnight Oats – The Forked Spoon
2 – Healthy Baked Oatmeal Breakfast Cups – She Likes Food
3 – Pear and Almond Overnight Oats – Produce for Kids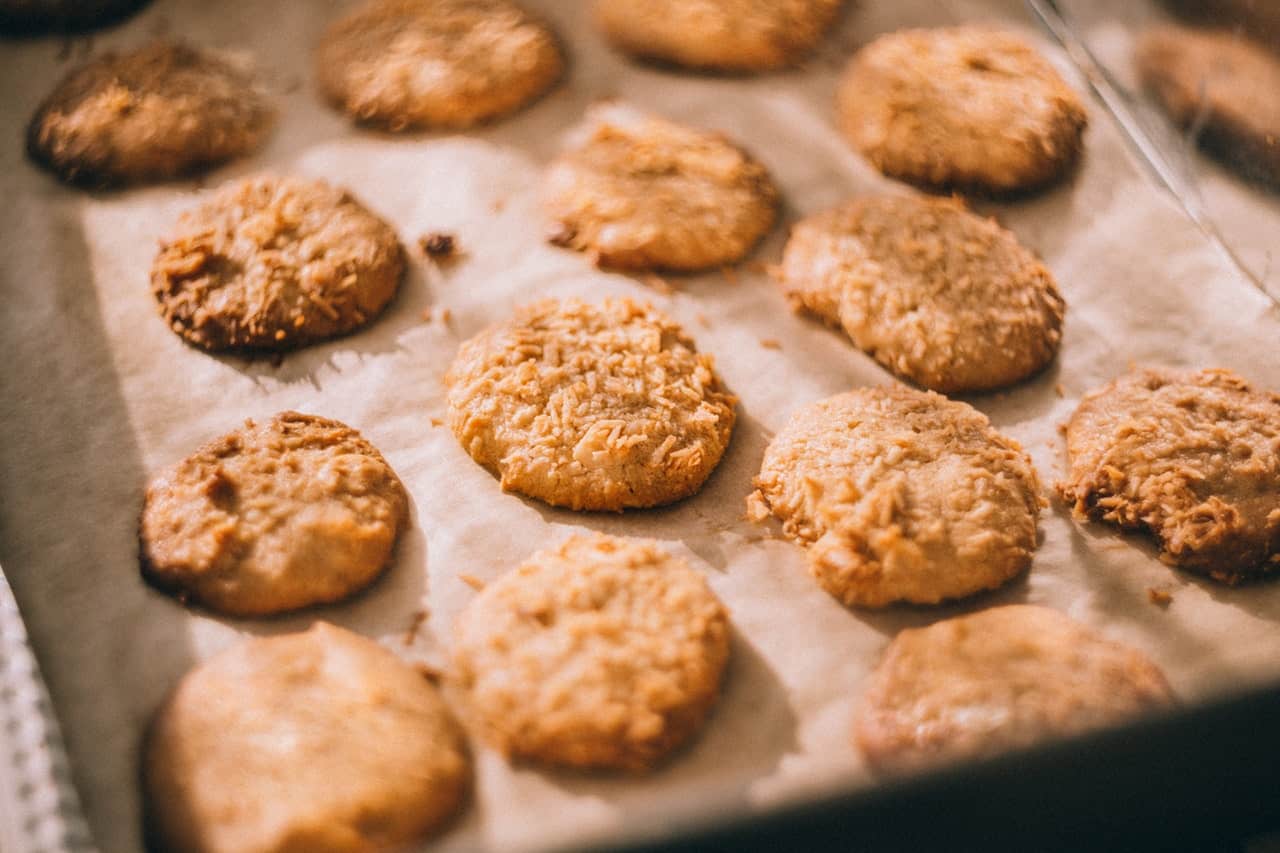 Healthy On the Go Breakfast Cookies
Nothing is easier to take on the go then cookies. They are even better when they are healthy and made especially for breakfast.
You'll love these healthy breakfast on the go cookie recipes:
4 – Super Food Breakfast Cookies – Wife Mama Foodie
5 – Blueberry Breakfast Cookies – Joyful Healthy Eats
6 – Banana Breakfast Cookies – 5 Heart Home
7 – Peanut Butter Oatmeal Breakfast Cookies (Gluten free) – Back to the Book Nutrition
8 – Healthy Cranberry Oatmeal Breakfast Cookies – Kylee Cooks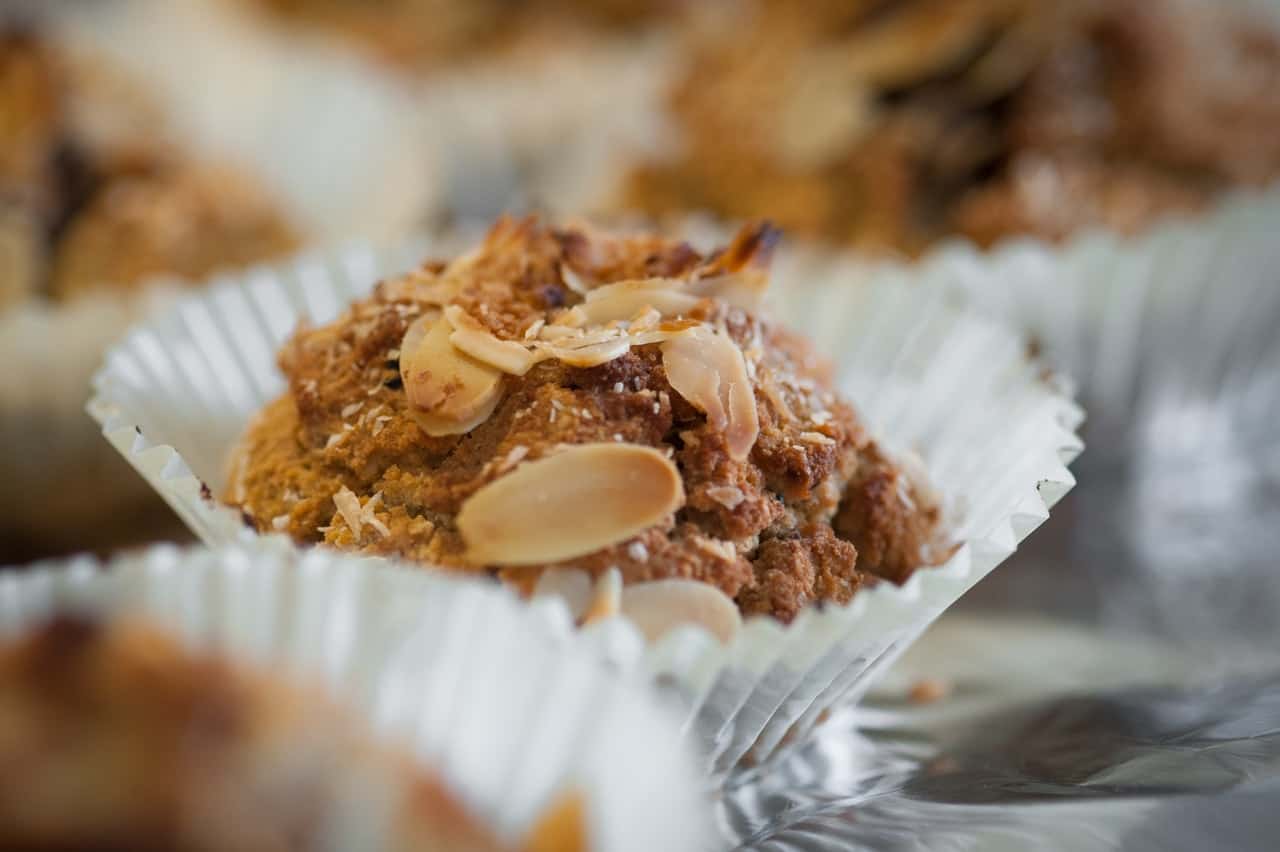 Healthy Grab and Go Muffins
If made right muffins can be included in your healthy eating routine. Muffins are a great way to bring together highly nutritious ingredients like whole grains, fruits, vegetables, nuts, and seeds.
Make these muffin recipes for a quick grab and go breakfast option for your family.
9 – Healthy Pumpkin Muffins – Bren Did
10 – Strawberry Banana Blender Muffins – Produce for Kids
11 – Banana Oatmeal Muffin Cups – Clean & Delicious
12 – Mini Zucchini Bread Muffins – Produce for Kids
13 – Orange & Carrot Healthy Breakfast Muffins – Luci's Morsels
Grab and Go Breakfast Bars
Breakfast bars are great when you are really low on time, but you don't want to hand your children a Pop-Tart when they leave the house.
Breakfast bars and protein bars tend to have more vitamins and minerals, plus extra protein to keep your family energized for the day. You can also make your own with just a few simple ingredients.
Here are a few easy breakfast bar recipes:
14 – Mixed Berry Oatmeal Bars – Sinful Nutrition
15 – Strawberry Oatmeal Bars – Well Plated
16 – Carrot Cake Baked Oatmeal Breakfast Bars – Sweet As Honey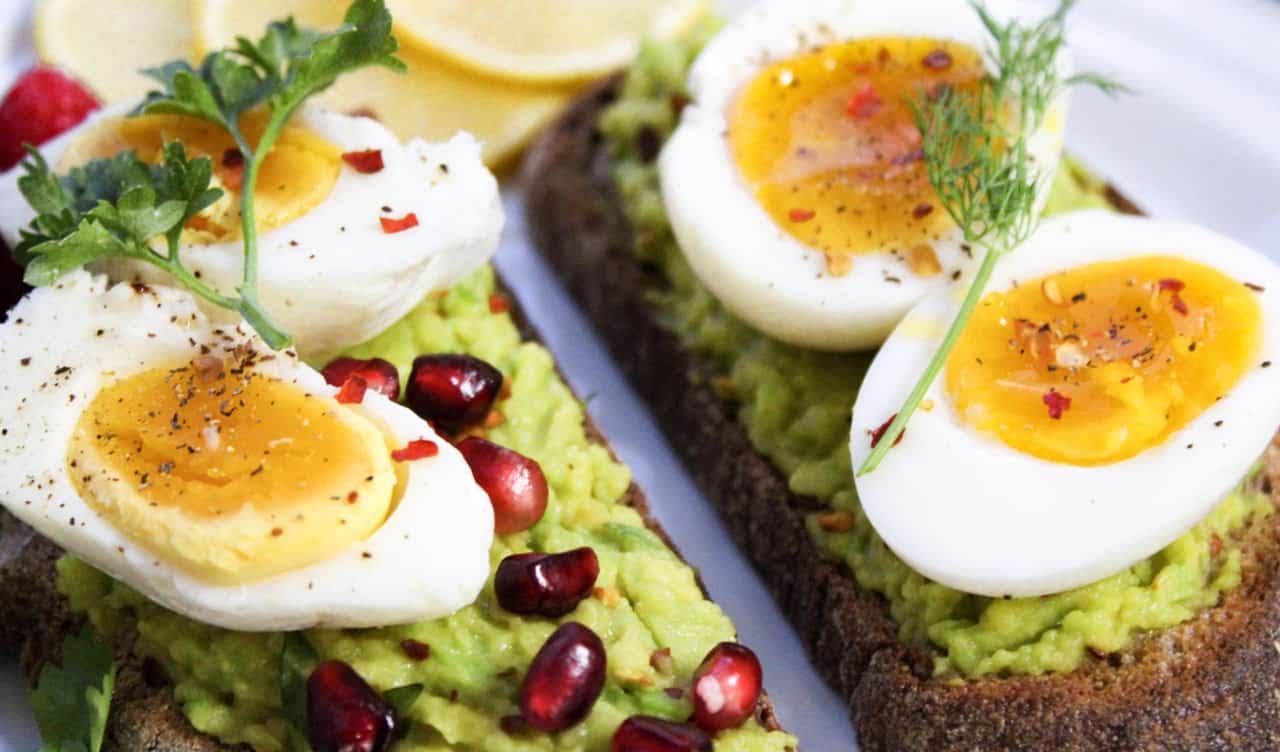 Healthy Eggs on the Go Breakfasts
Eggs are the perfect addition to any healthy breakfast routine. And just like many other options, they can be prepared so that you and your family can take them on the go.
Here are a few breakfast on the go recipes that feature eggs.
17 – Bacon & Avocado Hash Brown Egg Cups – Yummy Healthy Easy
18 – Southwest Baked Eggs in Sweet Potato Nests – Recipe Runner
19 – Breakfast on the Egg Muffin – Mary Ellen's Cooking Creations
20 – Hashbrown Egg Nests – Gimme Delicious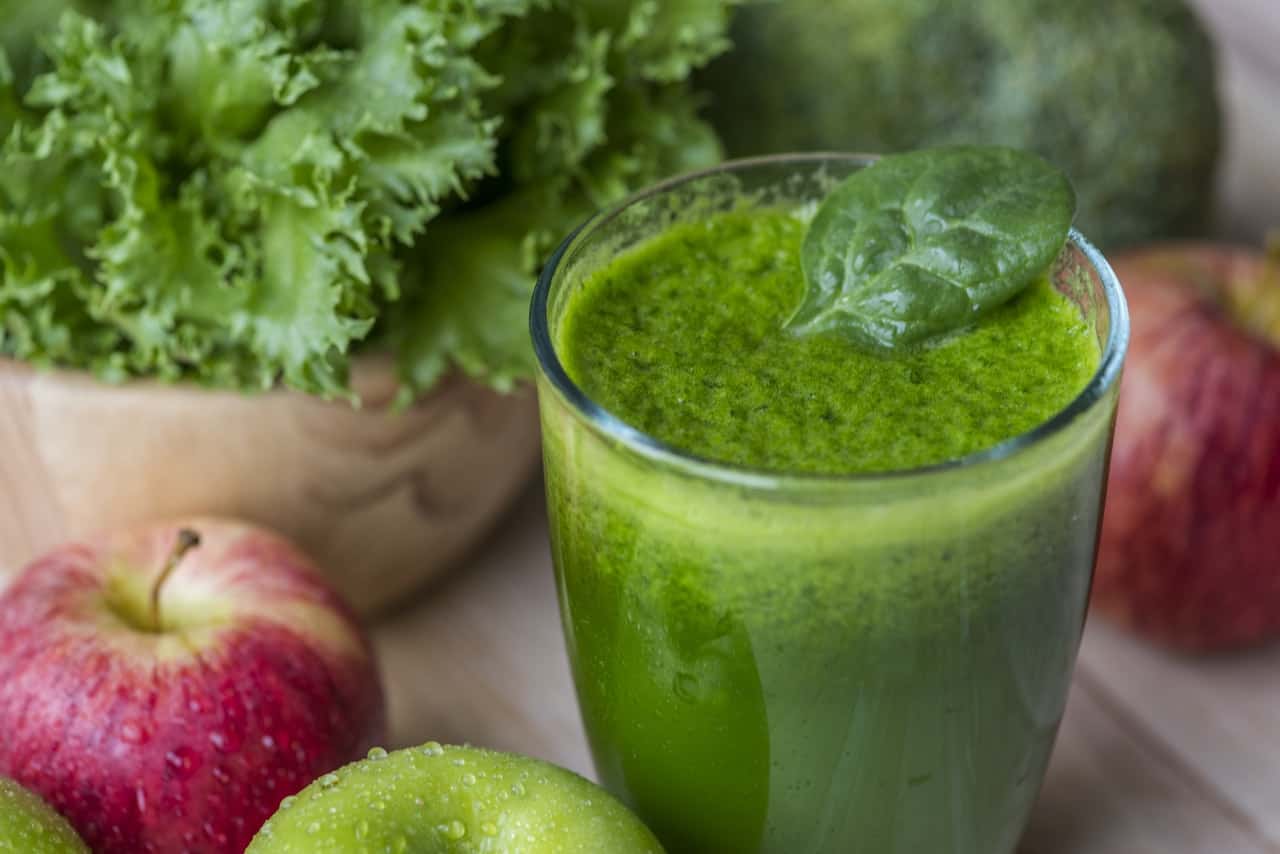 Healthy On the Go Breakfast Smoothies
Smoothies are not only healthy and easy to make but with the right bottle, can be something anyone in your family can bring with them on a busy morning. You can even prepare some of the ingredients the night before, such as chopping up and freezing fruit and putting them in serving-size baggies.
In the morning, all you have to do is grab those baggies and add them to the blender with milk and yogurt, and you have yourself a healthy smoothie.
Try these grab and go breakfast smoothies:
21 – Banana, Blueberry & Mango Smoothie – Produce for Kids
22 – Cinnamon Roll Smoothie – Family Fresh Meals
23 – Peach Yogurt Smoothie – Produce for Kids
24 – Banana Breakfast Smoothie – Marsha's Baking Addiction
25 – Detox Green Smoothie with Chia Seeds – Ally's Cooking
26 – Blueberry Coconut Yogurt Smoothie Recipe [Paleo, Keto, AIP] – Paleo Flourish
27 – Paleo Key Lime Pie Smoothie – Cook Eat Paleo
28 – Power Smoothie (Blueberry, Banana, Oat) – Tastes Better From Scratch
29 – Healthy Apple Pie Chia Seed Pudding – Desserts with Benefits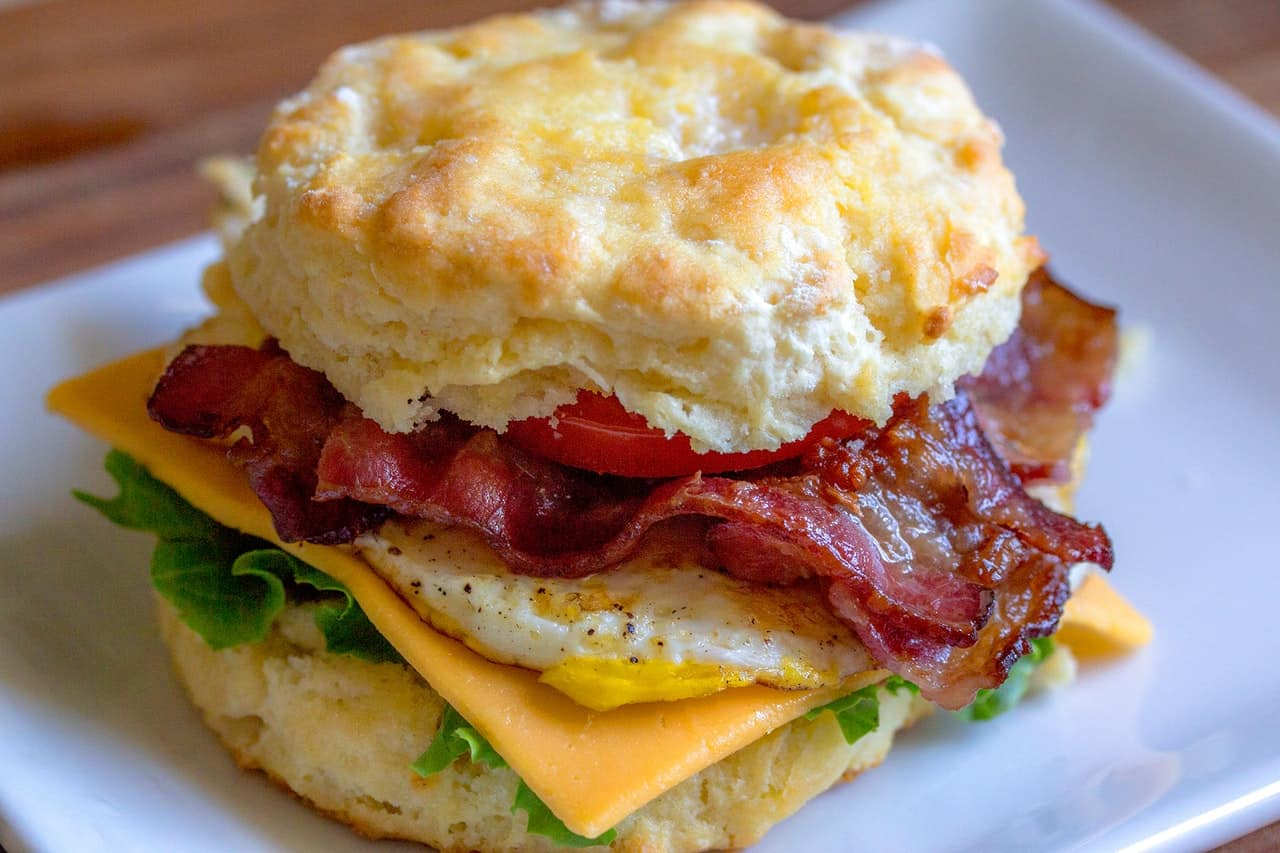 Ready to Go Breakfast Sandwiches
Believe it or not, it is actually quite easy to have healthier versions of the breakfast sandwiches you usually get from a fast food drive-thru. You can prepare them ahead of time as well, which saves you even more time on busy mornings.
Make the eggs ahead of time by putting an egg into individual muffin tins, then baking them until the eggs are cooked. Now get out whole wheat or whole grain English muffins and put the egg on top, with a slice of cheese and anything else you like.
Wrap up each sandwich individually and pop it in the freezer. In the morning, you can hand one to each family member to heat up or let defrost until they are ready to eat breakfast.
Try these breakfast meal prep recipes:
30 – Make Ahead Freezable Breakfast Burritos – Produce for Kids
31 – Freezer Bagel Breakfast Sandwiches – The Diary of a Real Housewife
32 – Vegetarian Breakfast Burritos – Savor & Savvy
33 – Egg and Sausage Breakfast Taquitos – Tastes Better from Scratch
34 – Freezer English Muffin Breakfast Sandwiches – Savor & Savvy
35 – Simple Waffle Breakfast Sandwiches – Dizzy Busy Hungry
36 – Sausage Breakfast Sandwich Sliders – The Taylor House
37 – French Toast on a Stick – Weelicious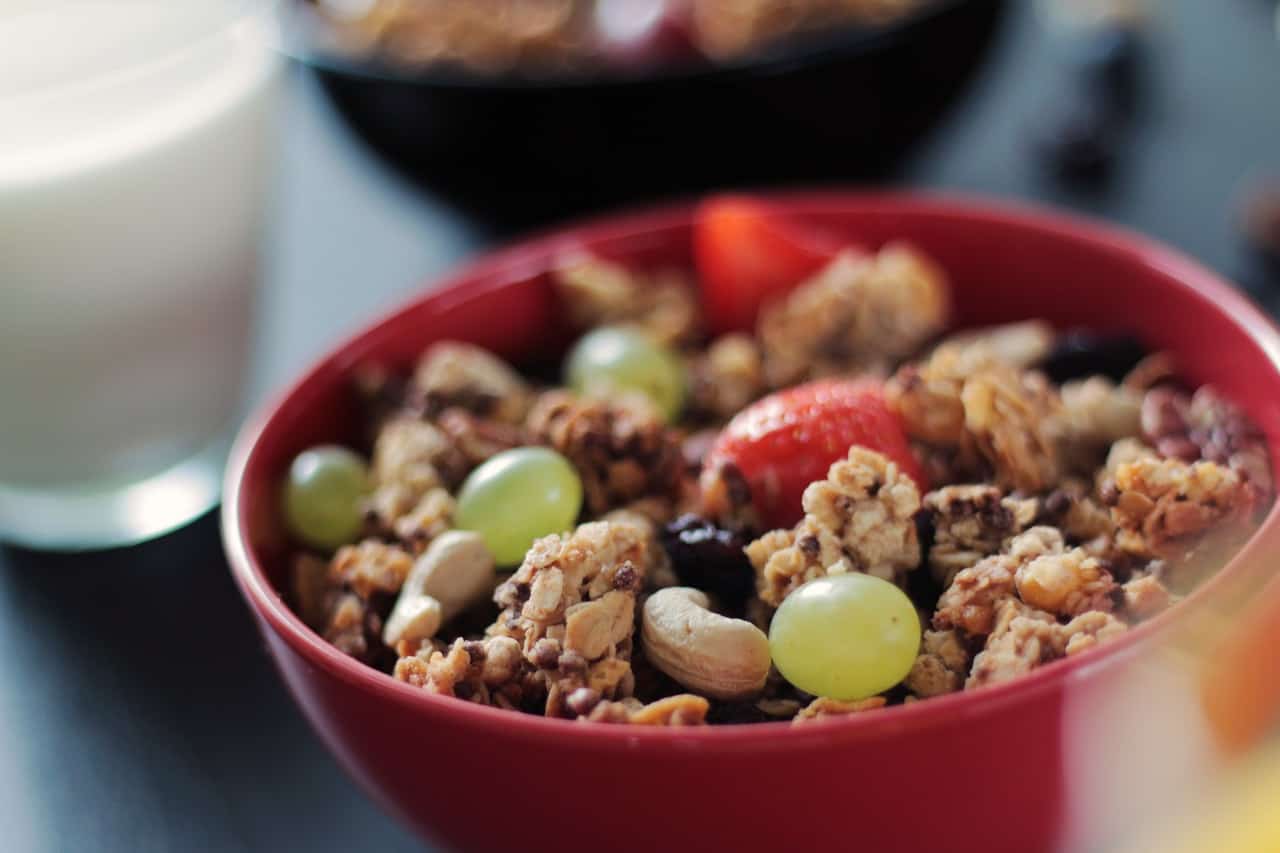 Homemade Grab and Go Granola
Finally, don't forget about granola! This is a healthy snack or breakfast to make for your family and is easy for them to bring along on busy mornings.
You can make the granola with your choice of nuts, grains, dried fruit, and other ingredients, then put it in individual baggies. In the morning, they can grab a bag of granola to munch on or add it to some yogurt.
Here are a few healthy breakfast grab and go granola recipes:
38 – Healthy Peanut Butter Granola Bars – 31 Daily
39 – Family Friendly Homemade Granola Bars – Meal Planning Magic
40 – No Bake Apple Pie Granola Bars – A Mind Full Mom
No Need to Skip Breakfast
No matter how busy you are there is no need to skip breakfast. Using the recipes in this post you can eat a healthy breakfast on the go every day. Adding a little meal planning into your life can allow you to prep your breakfast ahead of time giving you the ability to just grab and go.
Leave a comment and share your grab and go breakfast ideas.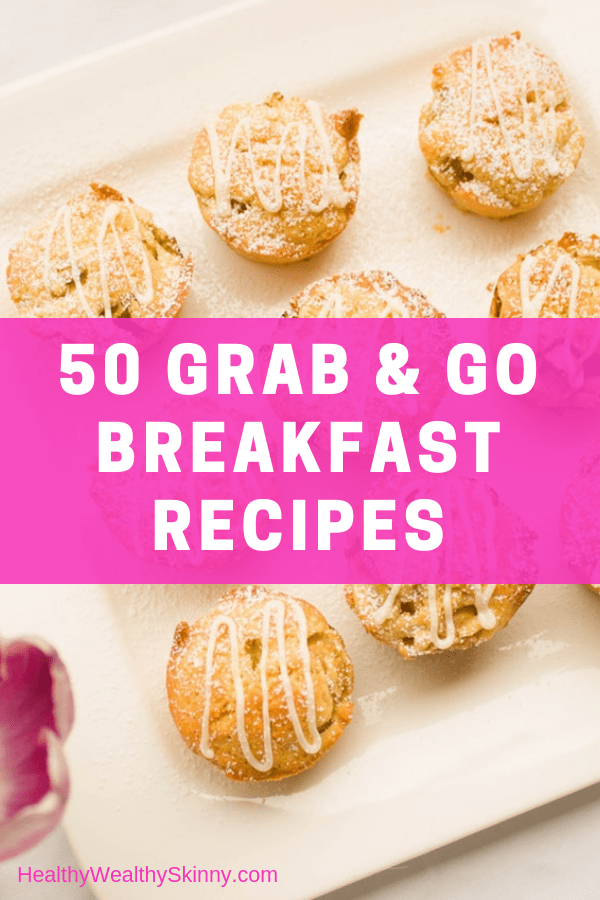 Don't forget to Like, Share, Tweet, and Pin this post.