Getting your finances in order is something you should do right now. There is no better time than today to take control of your finances.
With the right tools, anyone can keep their finances organized and on track. Finance printables are a great way to manage your budget, track your spending, save money, and even get out of debt.
Note: This page contains affiliate links, which means that if you buy something using one of the links below, I may earn a commission.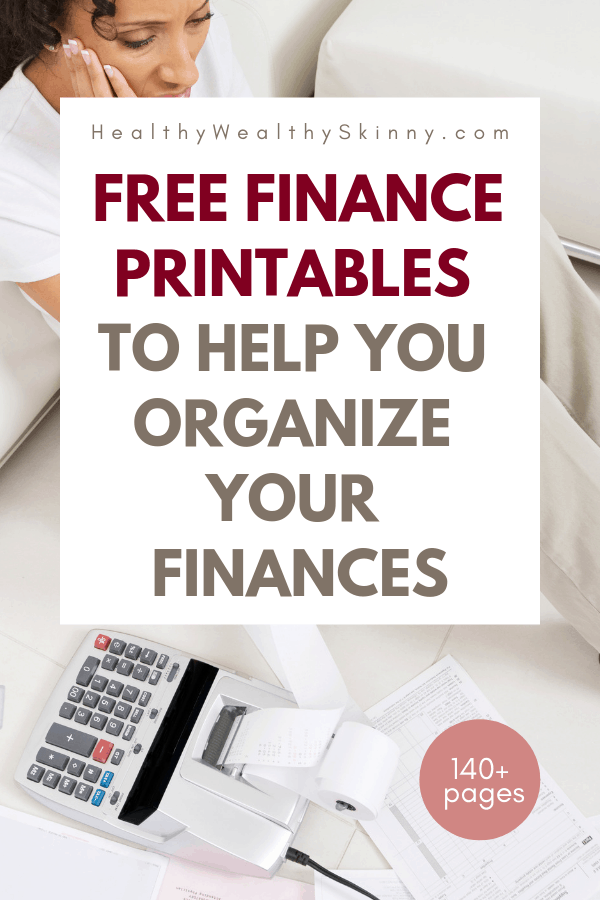 Things You'll Need
The budget printables below are completely free. However, there are a few things that you will need to keep organized.
3 Ring Binder – After you print your finance printables you will need a place to store them. A 3 ring binder will allow you to store and organize your printables neatly.
Hole Punch – If you choose to store your printables in a 3 ring binder, you will need a tool to put the proper holes in your printed pages. This tool is affordable and is easy to use.
Printer Paper – Printer paper is a must-have to print out the free printables below.
The Finance Planner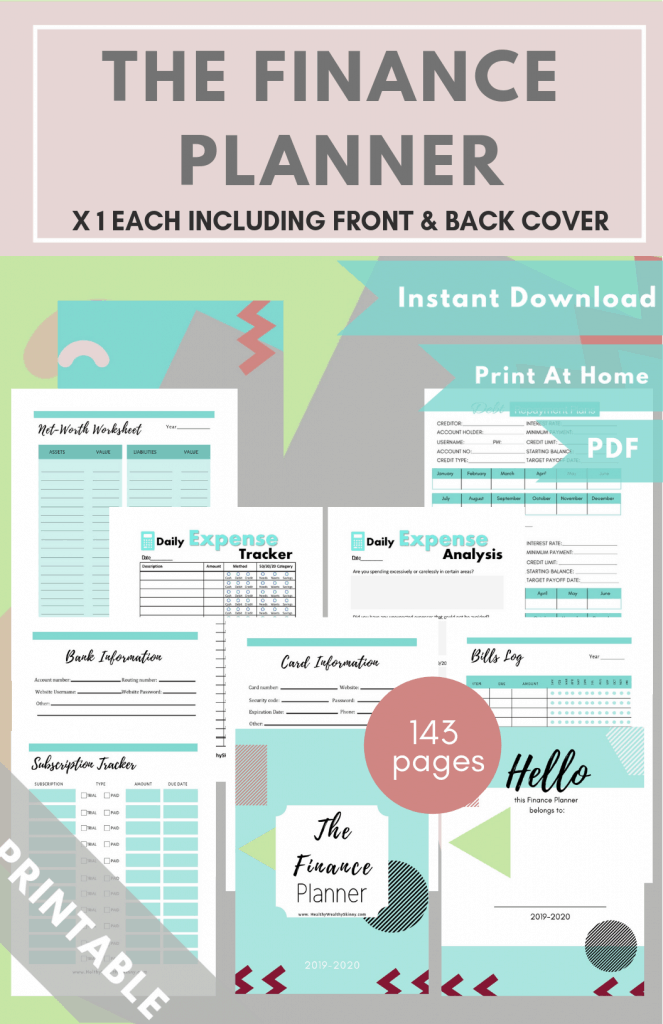 This is our very own Finance Planner. It retails for $27 in the Healthy Wealthy Skinny Shop. But you can get it here absolutely free.
The Finance Planner has everything you need to manage every aspect of your financial life. When printed the planner contains 140+ pages and comes in various colors.
Instructions on how to download your free finance planner are included at the end of this article.
How to Use the Finance Planner
The Finance Planner is designed to help you track your finances for a full year. It contains reference pages, daily pages, and monthly pages.
Finance Planner References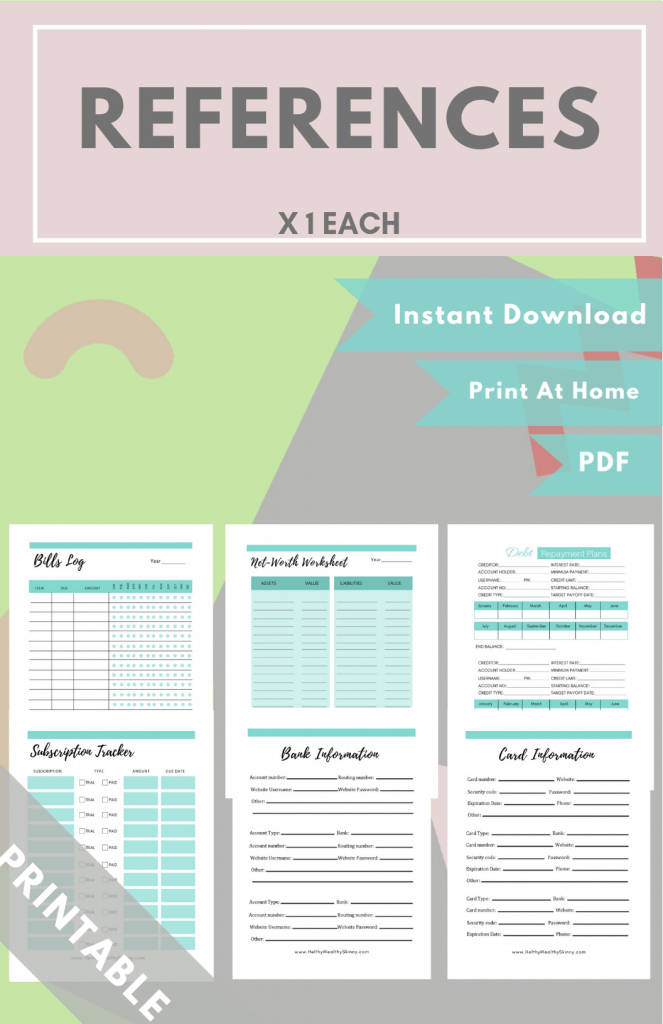 The reference pages of the Finance Planner are designed for you to keep a running list of important items. This section of the Finance Planner contains the following pages.
Reference Breaker Page
Subscription Tracker
Bank Information Log
Card Information Log
Bills Log
Debt Repayment Plan
Net Worth Worksheet
Emergency Fund Tracker
Reference pages should be printed once and located in the front of your Finance Planner for easy access.
Finance Planner Daily Pages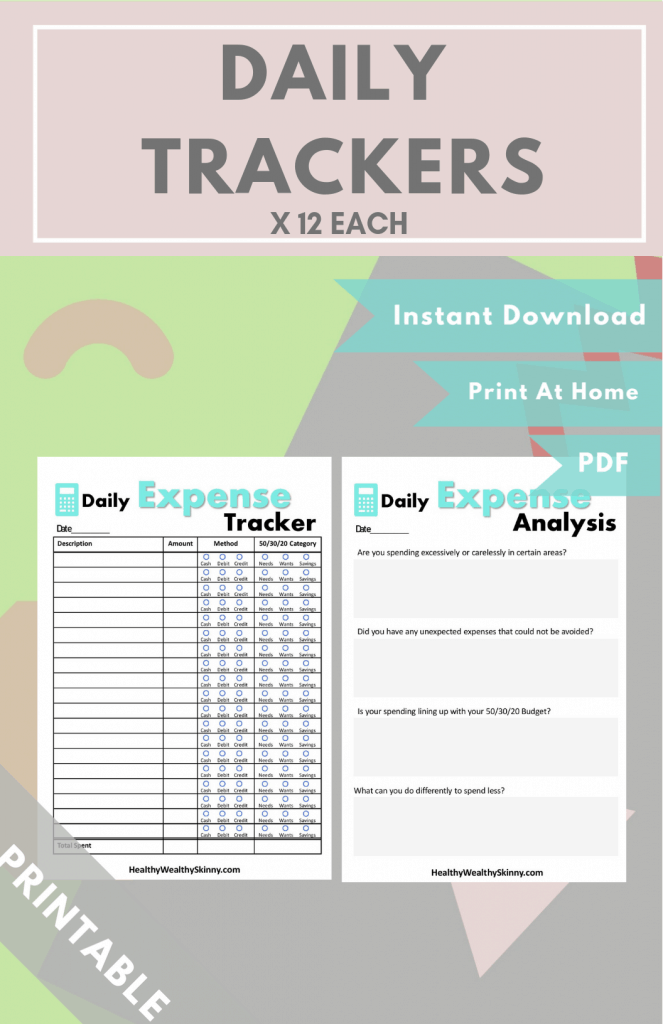 The daily expense tracker pages in the Finance Planner are designed for tracking items on a daily basis. When fine-tuning your budget, it is important to track your daily spending.
Daily Expense Tracker
Daily Expense Analysis
Your Finance planner will include one copy of the daily expense tracker. You will need to print multiple copies that can be used each day.
We recommend printing a month's worth of pages at a time and keeping them in a separate section of your binder. Dividers are a great way to keep this section organized.
Finance Planner Monthly Breakers Pages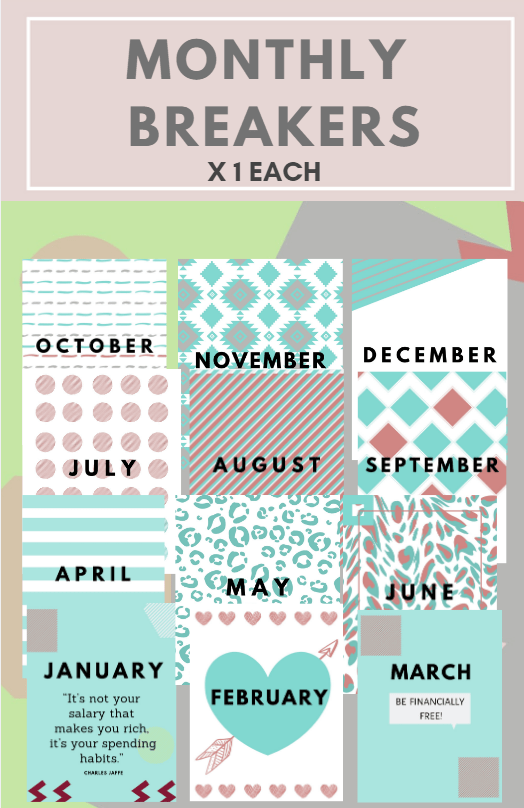 The monthly breaker pages are beautifully designed pages that include each month of the year. They should be used to section off each month of your Finance Planner.
All monthly breaker pages are contained in one PDF file and will only need to be printed once (unless you need a new copy).
Finance Planner Monthly Pages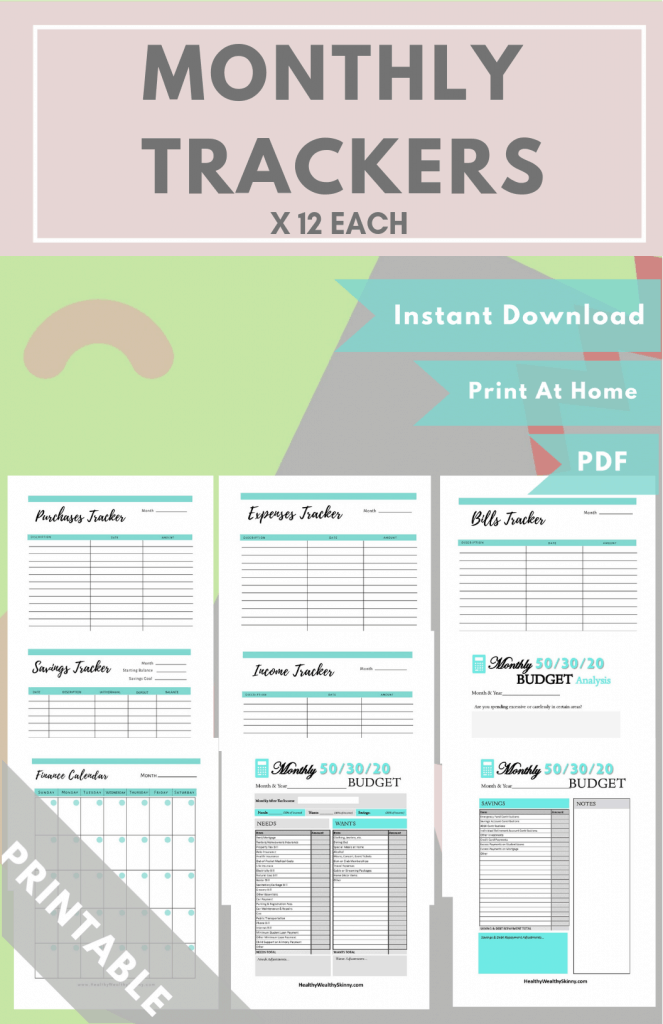 The monthly trackers in the Finance Planner are designed to help you manage your finances on a monthly basis. They are perfect for planning and tracking your progress each month.
Monthly Finance Calendar
Monthly 50/30/20 Budget
Income Tracker
Savings Tracker
Expenses Tracker
Purchases Tracker
Bills Tracker
You will receive a PDF that contains one set of your monthly pages. You should print out this section of pages each month and place them after it's respective breaker page.
The Complete Finance Planner
The complete finance planner will consist of four PDF files to make printing your planner easy. You will also get a fifth PDF file that consists of all 140+ pages of the planner.
This gives you the flexibility to print the planner in sections or to print the entire planner.
Note: The free version of the Finance Planner consists of the Teal version of the planner delivered in one PDF file that includes all 140+ pages of the planner.
How to Download Your Free Finance Planner
Enter your email address below to get an instant download of your free finance planner.
Leave a comment and share how you plan to use your free finance printables.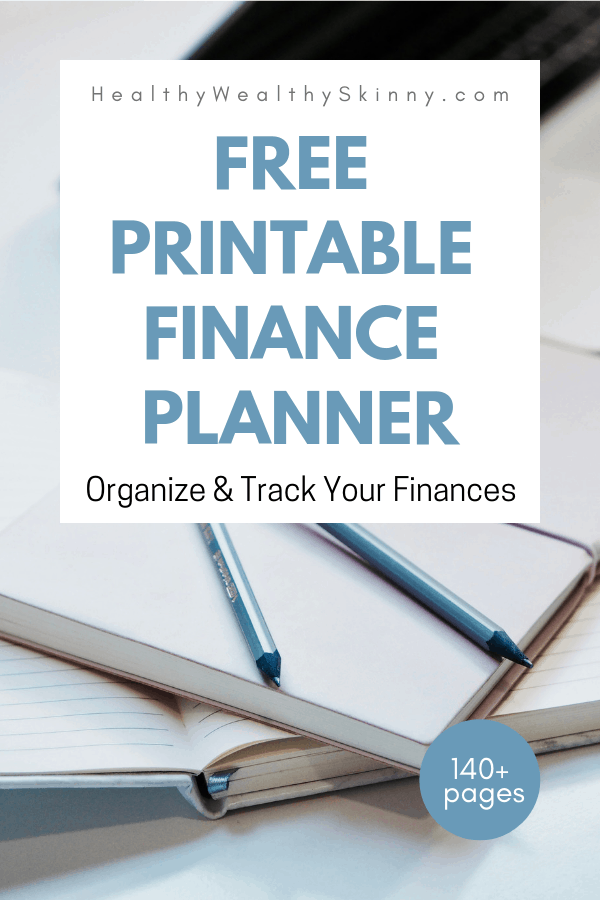 Don't forget to Like, Share, Tweet, and Pin this post.