Bed rest are two of the most dreaded words that a mom-to-be can hear from her doctor.  No one wants to be forced to spend every waking hour in bed.  However, once you get over the initial shock, you'll find that there are many productive things that you can do from the comfort of your bed.  In this blog post, I'll give you 20 life-saving way to survive pregnancy bed rest.
Sentenced to Bed Rest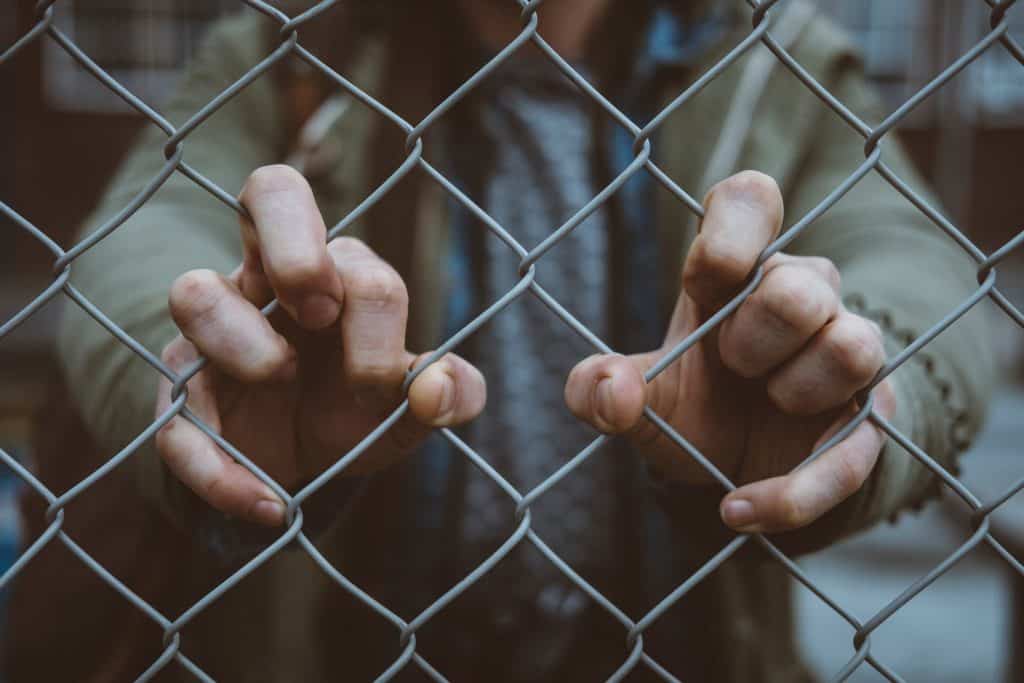 I was 24 weeks pregnant with twin baby girls when things went terribly wrong. There was a tear in my amniotic sac and my doctors were sure that I would lose both of my girls.  After a night in the hospital, my first baby girl was born.  She was too young to survive. I held her and kissed her goodbye.
Doctor's predicted that it was just a waiting game before my other daughter suffered the same fate.
But we decided to fight!
I was given medications to stop contractions and placed in the Trendelenburg position.  To keep my daughter safe I had to lay on my back with my feet raised above my head for about a week.  I remained in the hospital on bed rest for about another week.  I wasn't even allowed to get up to go to the restroom.
Can we say NO FUN AT ALL!
My daughter stayed put and after much begging on my part, I was allowed to go home.  I was put on complete bed rest for the duration of my pregnancy.  I wasn't happy about being sentenced to living my life in bed but anything was better than being in the hospital.
With the help of my mom, I survived being on bed rest and most importantly I had a healthy baby girl at 32 weeks!
Note: This page contains affiliate links, which means that if you buy something using one of the links below, I may earn a commission.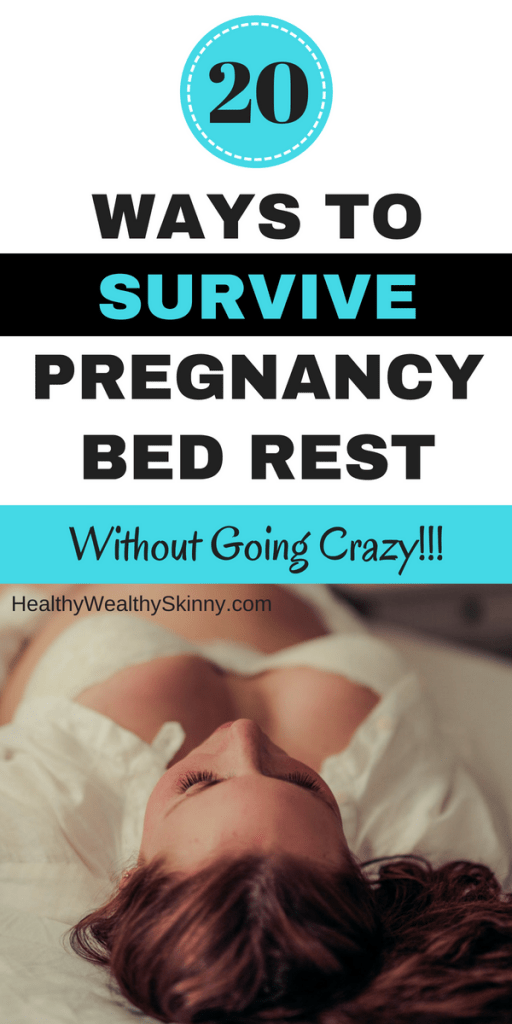 20 Life-Saving Tips to Survive Pregnancy Bed Rest
The key to surviving pregnancy bed rest is to keep a positive mind and to stay busy.  Fortunately, there are many things that can be done safely from bed to keep your mind and sprite busy while waiting for your new edition to the family to arrive.
1. Start a Blog
Starting a blog is an awesome way to have fun and stay busy while on bed rest.  It allows you to be creative as well as share your thoughts on any topic that you find interesting.  All you need is a laptop or tablet and you can start your blog without leaving your bed.  Blogging is also a great way to make some extra money.
You don't need any special skills to become a blogger.  Here's a free how to start a blog email course to help you get started right now.  You'll be surprised how fast time flies while you're blogging.
2. Plan Your Baby Scrapbook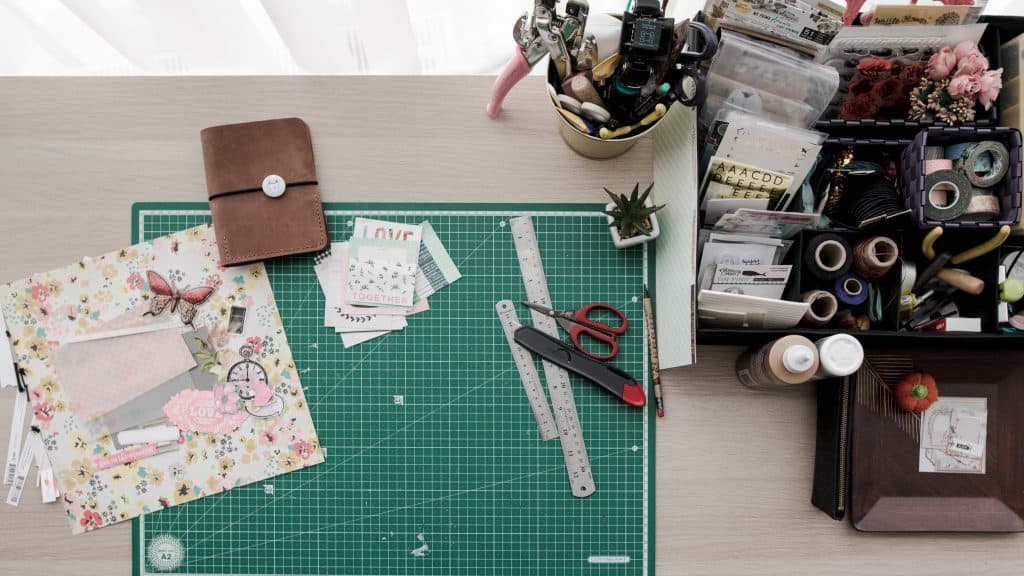 Creating a custom baby scrapbook is a fun craft project.  There are baby books that you can purchase but why not create your own since you have the time?  All you need is your imagination and some scrapbooking supplies.
3. Start Your Baby Registry
Your family and friends will want to know what items you need for your new bundle of joy.  Your time on bed rest gives you the perfect opportunity to put together lists of items that you will need.  Both Target and Amazon have online baby registry lists that will allow you to share your picks with the ones you love.
4. Shop Online
Retail therapy has always worked for me.  When stuck on bed rest give it's online version a try.  As your budget permits, sites like Amazon.com will keep you busy. It will also be super fun to have packages delivered straight to your bed.  Try shopping for items to make your bedrest more enjoyable.  Here are a few suggestions:
Related Post:  Awesome Ways Alexa Can Make Life Easier
5. Netflix and Chill
Netflix and chill maybe how you got into this mess in the first place.  😉
So why not use it to get you through your downtime?  Binge-watching TV shows is perfect for bed rest.  Netflix has tons of old TV shows as well as made for Netflix shows to keep you entertained for hours.  Some of my recent favorites include The Tomorrow People, Lost in Space, Glee, A Different World, and Dawson's Creek.  As you can see I like everything from Syfi, to musicals, to comedies, to dramas.  Netflix will have a movie or a series to satisfy your changing mood.
6. Start a Craft Project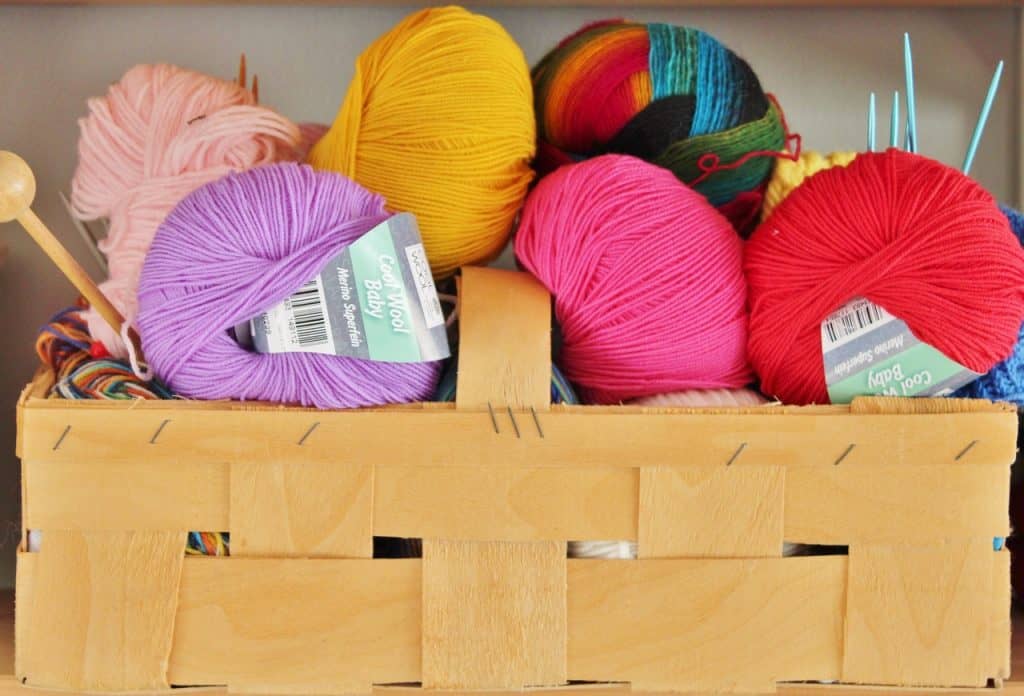 Craft projects are a great way to pass the time.  They keep your mind busy while allowing you to put your creative juices to work.  Some of my favorite craft projects include making beaded jewelry, friendship bracelets, rubber band bracelets, and crocheting.
7. Read or Listen To A Book
Reading is an excellent way to pass the time an escape into another world.  Use your time in bed to catch up on a good book that you've always wanted to read.  Or try a new best seller.  If you are not into reading try an audiobook.  This will allow you to listen to a good story while working on your craft project or scrapbook.
8. Make Some Extra Cash
Use your time in bed to make some extra cash.  I've mentioned blogging but there are many other ways to make extra money from home.  Using just your laptop you can work as a virtual assistant, user tester, or proofreader.  You can also make money by taking surveys, watching tv or even shopping with Inbox Dollars.
9. Play Online Games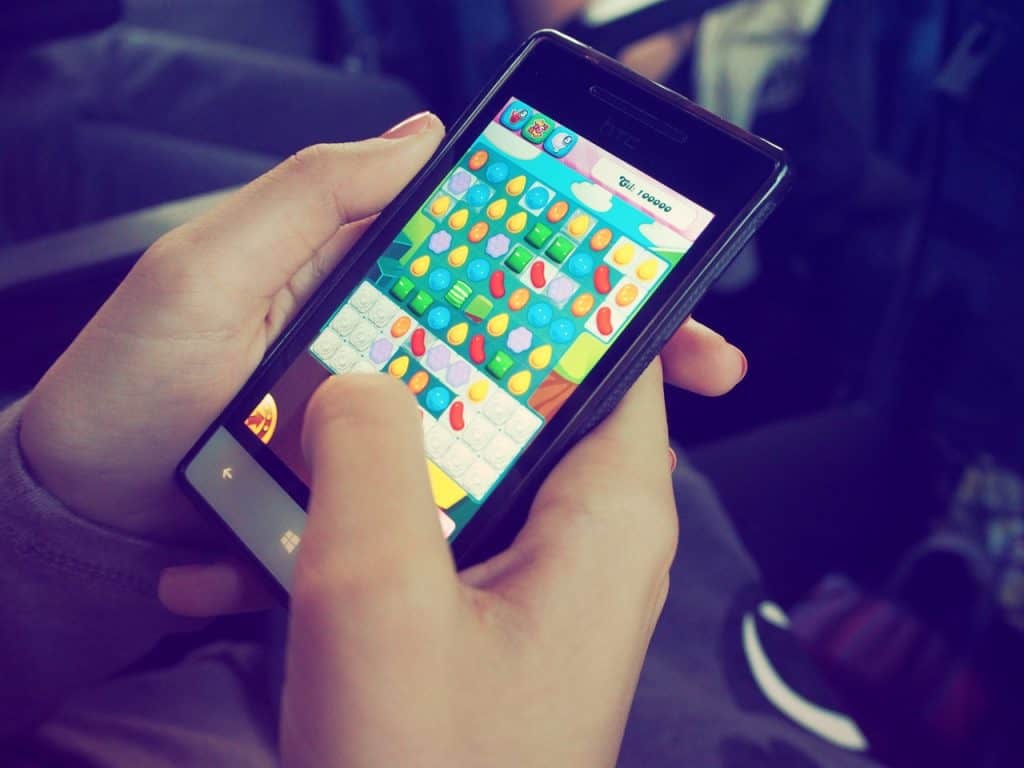 If you like games and puzzles, then playing online games are a surefire way to help pass the time.  Games like Candy Crush, Words with Friends, and Bubble Witch are old favorites. Here are a few of my favorites you can try:
Crossy Road
Rise Up
Diner Dash
Cooking Dash
10. Join a Facebook Group
Facebook groups are good places to meet like-minded people.  There are Facebook groups for pretty much any topic under the sun.  They will allow you to discuss topics and share your experiences.  Some will just entertain you and make you laugh.
Related Post:  I'm a Fabulous Unicorn Mom – Are You?
Pregnancy Bed Rest Tip:  Try finding a new mom's group in your area.  You might even find a group for moms like you who are on bed rest.  Also, if you can't find a group you can always create your own.
11. Pinterest
Pinterest is an informative platform to help you through your pregnancy.  You can find tons of blog posts to help you with labor and delivery, postpartum, and breastfeeding just to name a few topics.  Pinterest can also help give you ideas for your baby shower, and decorating ideas for your new nursery.  Here is a great place to start browsing Pinterest for all things pregnancy.
12. Watch Movies
Movies are one of my favorite ways to pass the time.  If you enjoy movies, you can watch your old favorites.  Especially the ones that will make you cry every time (for me that is Beaches…lol).  You should also branch out and watch a few new movies.  Ask your friends to suggest new movies for you to try.  You're bound to find some new favorites.
Pregnancy Bed Rest Tip – If there are any trilogies that you enjoy try watching them back to back.  You can spend hours watching Twilight, Hungar Games, Lord of the Rings, or even Star Wars!
13. Create/Organize Your Music Playlists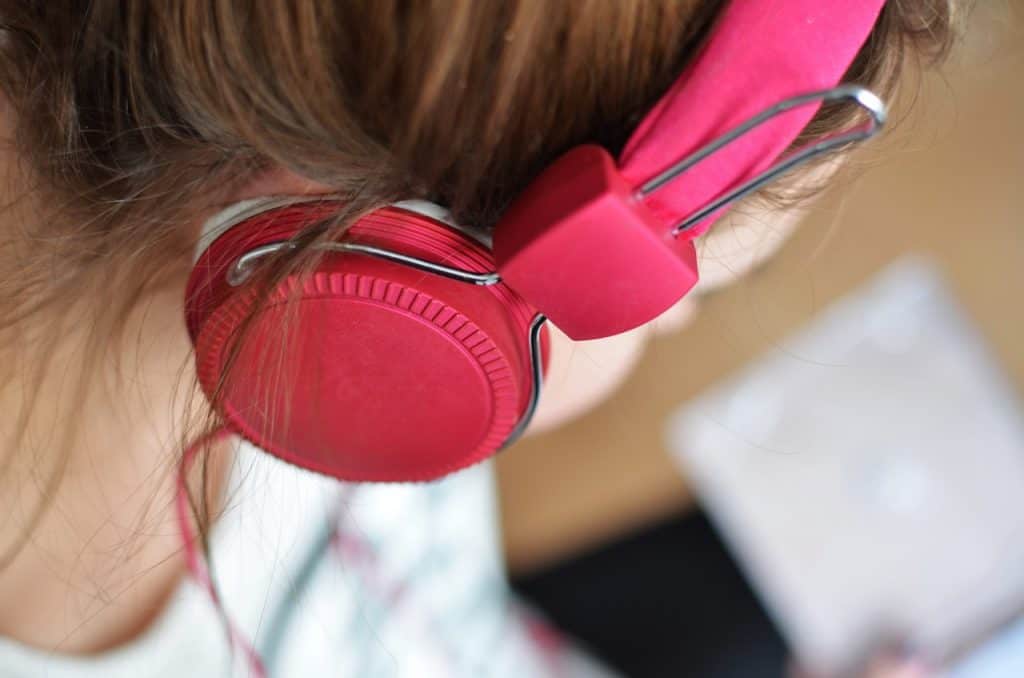 I absolutely never have time to get my music playlists organized.  Durning your time in bed music can be both soothing and uplifting.  Take some of your extra time and create new playlists and get those old playlists updated. Once you're all set you'll enjoy being able to play your "Bedtime" playlist with the click of a button.
Pregnancy Bed Rest Tip:  Put together all the songs that make you happy so that you can easily play them when you're feeling down. You'll feel better in no time!
14. Download Mom Apps
I'm a firm believer that technology makes life easier.  And that theory holds true for moms-to-be.  There are apps to help you through every stage of your pregnancy.  Here are 28 life-changing apps for moms.  Grab your smartphone and start downloading and setting up your mom apps.
15. Keep a Journal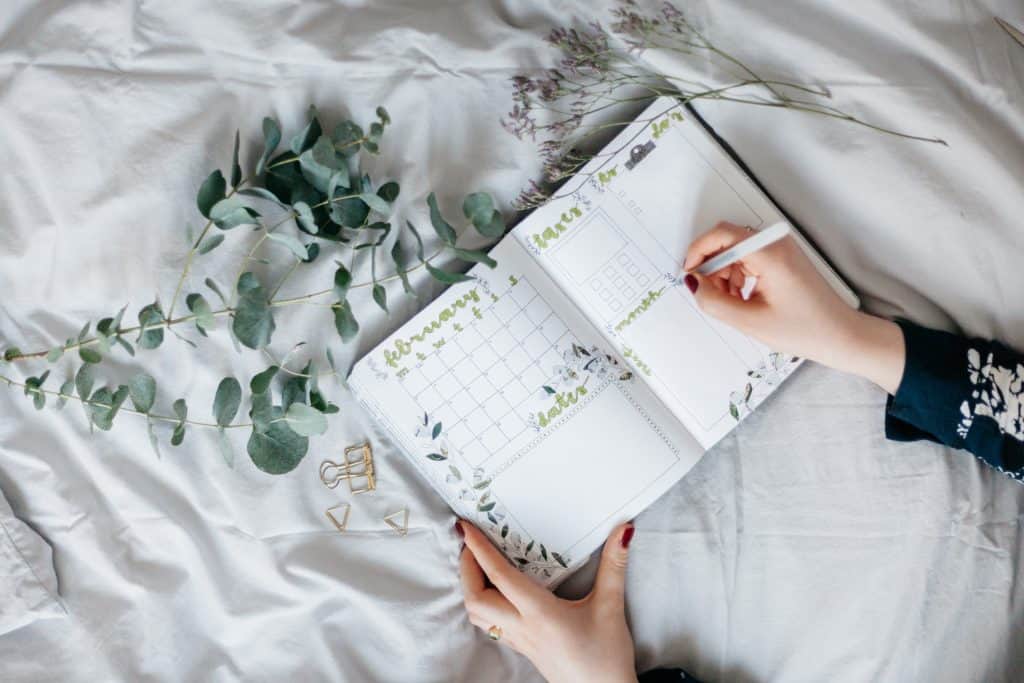 Keeping a journal will give you a very valuable keepsake.  Grab a notebook and write about how you are feeling each day of your pregnancy.  Add pictures and stats about your baby bump.  You'll enjoy looking back and reading about your pregnancy journey.
16. Learn a New Skill
If there is a new skill that you've always wanted to learn then the time is now.  You have loads of time on your hands so why not learn a new language, or how to sew, or even painting.  Grab an online tutorial or book, and some supplies and learn a new skill.
17.  Work From Home
Depending on your job you might find it enjoyable to work from home.  Today's technology makes it possible for more and more people to do their regular jobs from home.  If you are like me, working keeps you busy especially if there is an element of problem-solving to your job.  Grab your laptop and VPN and work away!
18.  FaceTime with Friends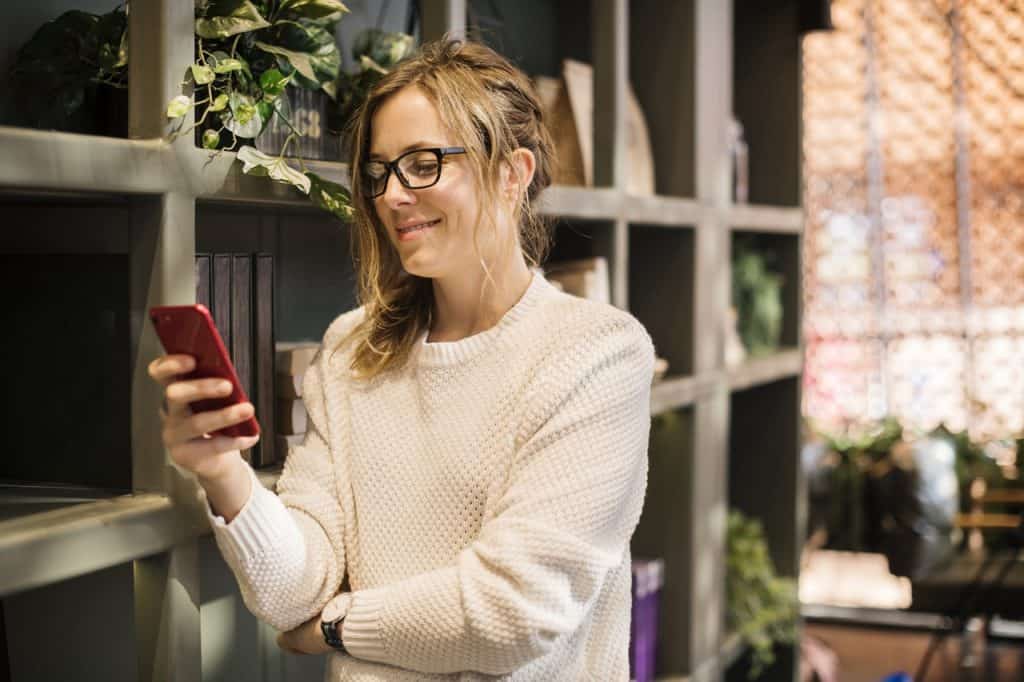 Take talking on the phone to a new level and FaceTime with your friends.  Normally I'm too busy to FaceTime so a simple call or text is more efficient.  When stuck on pregnancy bed rest, give video calls a try.  If you do not have an iPhone you can use Skype or the Facebook Messenger app to have fun video chats with friends and family.
19.  Plan Your Baby Shower
Now, what's more fun then party planning?  You've got some extra time on your hands so start planning your baby shower.  Even if you have an official baby shower planner, take some time and gather some ideas, put together your guest list, and as I mentioned earlier stock your baby gift registry.
20.  Have Friends Over
You might be thinking that you are not looking your best so why have a friend over.  Trust me… your friends don't care how you look.  Spending time with the people that make you laugh will definitely lift your spirits.  Invite your girlfriends over for a movie night or invite your bestie over for lunch.  You'll enjoy the company.
You Will Survive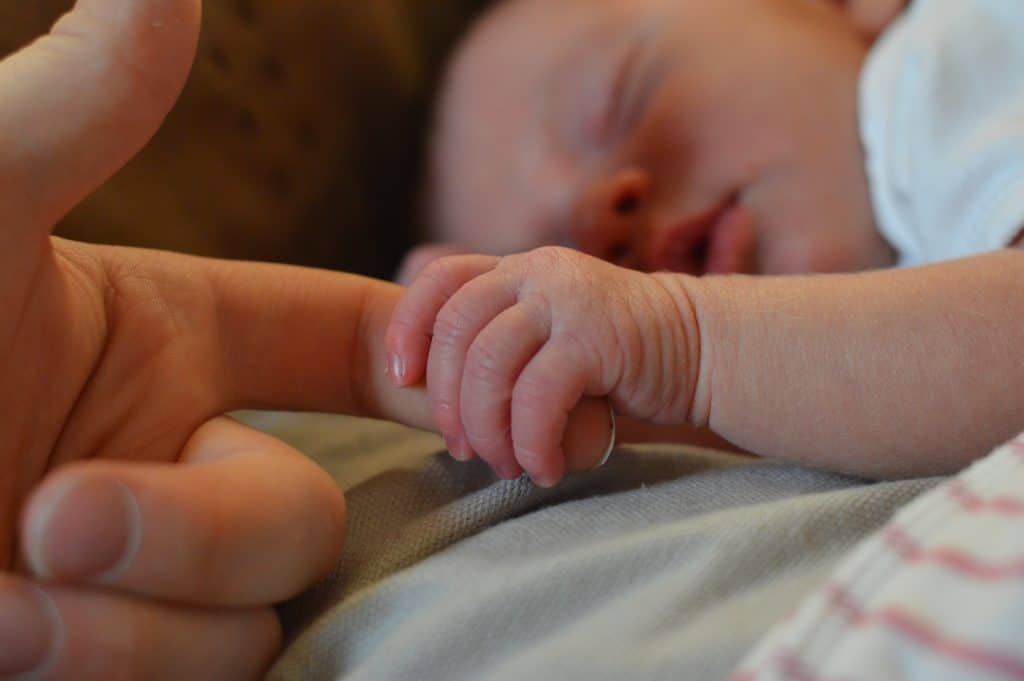 I wouldn't classify bed rest as fun but you will survive.  Stay busy and keep a positive attitude and you'll make it to the end.  Keep your eye on the prize of holding and caring for your brand new baby.  Use the 20 ways listed above and your time in bed will fly right by.
Leave a comment and share some of the ways you have stayed busy while on pregnancy bed rest.
Don't forget to Like, Share, Tweet, and Pin this post.