Being stuck indoors due to the COVID-19 pandemic has created time to make a mess of the house, but also, there is adequate time to do a spring clean. Spring season is the time to refresh your home by adding some vibrant décor to get rid of the gloominess of winter.
It is the perfect time to reset your mind with a refreshed home as you descend into the busiest season of the year. If you're looking to spruce up your home, here are a few tips to help you.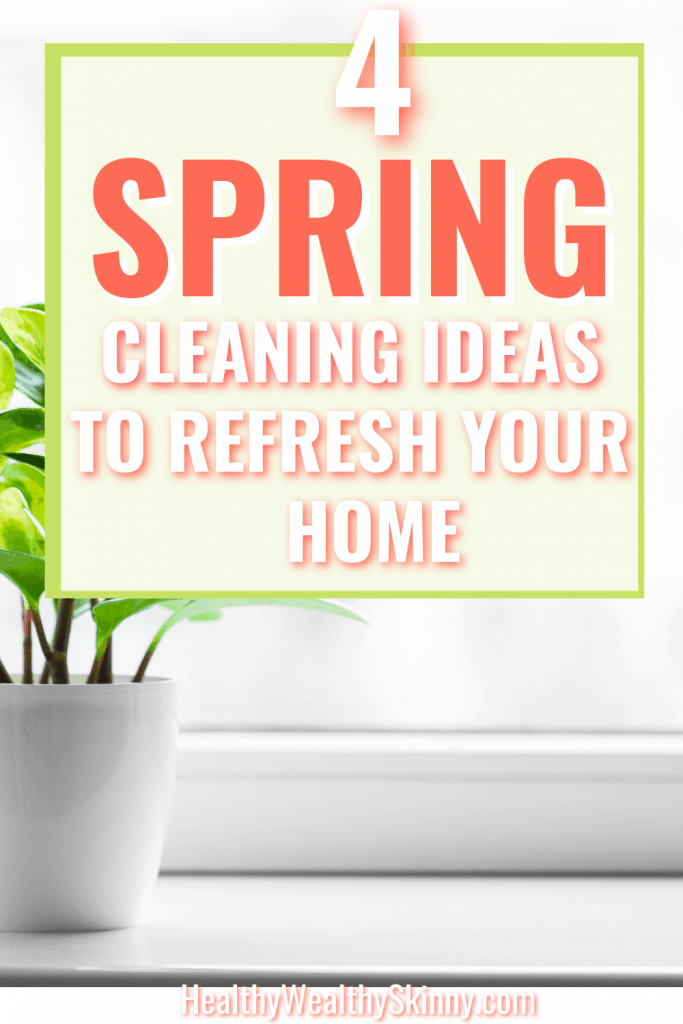 #1 – Get Organized
There's no better way to begin your spring cleaning than with a plan. It will help you get things done fast and effectively.
Decide which rooms need a lot of attention, get all the cleaning products and equipment, and determine where to start. Remove all items in the rooms as you clean and arrange them neatly in storage spaces to avoid destroying anything.
Once your preparation is done get every corner of every room cleaned.
Remember to organize your kitchen cabinets and pantry by getting rid of expired food, unnecessary plastic, and packaging bags. Organize your bedroom closets and save on space by using S-hangers and arrange your shoes neatly.
Arrange towels, toiletries, and cosmetics in a cabinet or drawer in the bathroom to avoid cluttering.
Do a Deep Clean
Every part of your home, both inside and outside, needs to be cleaned. Get help from exterior cleaning experts to give your windows thorough cleaning, unclog your gutters, and pressure wash your home's exterior for a brand new look.
Inside your home, start by surface cleaning where you dust surfaces like bookshelves, remove cobwebs and sweep the floor. Afterward, use your cleaning products and equipment to give every room a deep clean.
Sanitize the bathroom floors and toilet seats, wash your bedding, shampoo carpets, and clean kitchen appliances. Move the furniture, scrub the floors, and give them a thorough rinse.
Allow in More Light
After the long and gloomy winter with closed curtains, open them up to let in natural sunlight. Open your doors and window to let in the fresh spring air as you do your cleaning.
Sunlight can improve your mood significantly and reduce the anxiety that comes with cleaning the entire house.
Rearrange Furniture and Add Décor
Spring is the season of renewal and rebirth. Spruce up your home with some vibrant décor and rearrange the furniture after cleaning to give it an overall refreshing feel.
Ensure that your home retains its functionality after rearranging furniture so that you can access all areas without trouble. Add some greenery with plants and a fresh coat of paint to accentuate walls. 
Switch your throw pillows, curtains, and blankets to those with bright colors, botanical patterns, and prints.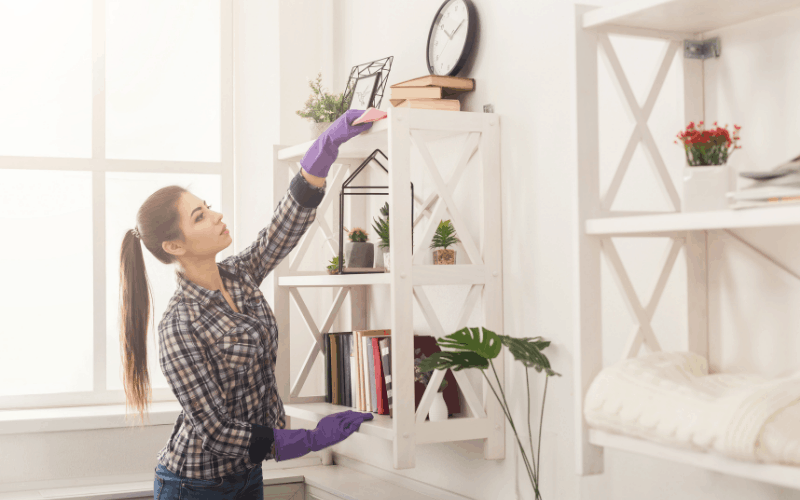 Bring on the Refresh
To properly usher in the spring season, you need to put away all the winter gear in their appropriate storage spaces. This way, you create room for the vibrant spring décor.
Start your spring cleaning with a plan, get all the equipment and products you need, and declutter every room in your home for easy clean-up. Allow in fresh air and sunlight, deep clean all surfaces, and don't forget your exterior.