Sleeping on the floor sounded like a very foreign concept to me until I noticed that my boyfriend absolutely loves it.
So I asked myself why.
After doing a little research I learned that there are many health benefits of sleeping on the floor and people who partake of it love it.
If you think about it, we didn't start out sleeping on pillow top mattresses. And in many cultures, it is still the norm to sleep comfortably on the floor.
Note: This page contains affiliate links, which means that if you buy something using one of the links below, I may earn a commission.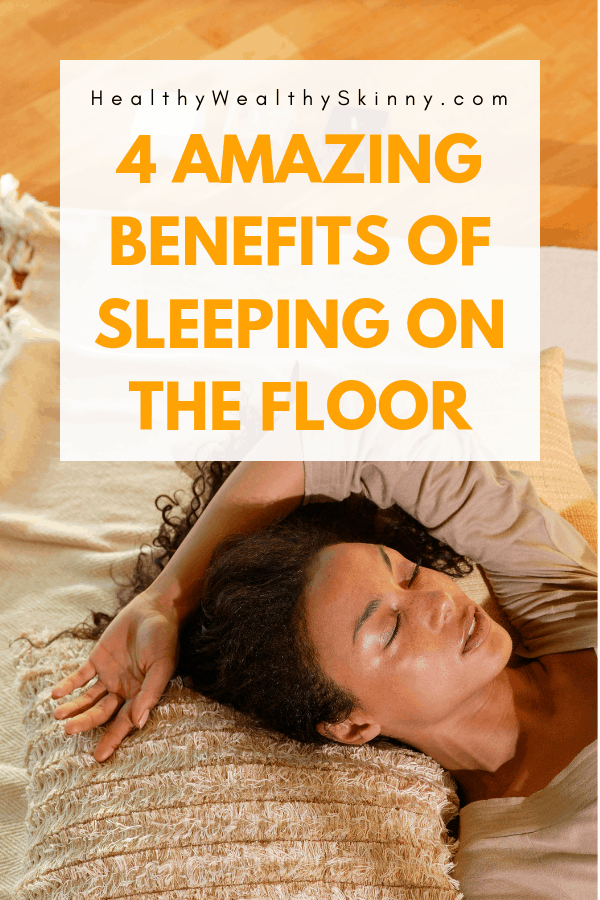 Benefits of Sleeping on the Floor
Let's explore a few of the health benefits of sleeping on the floor.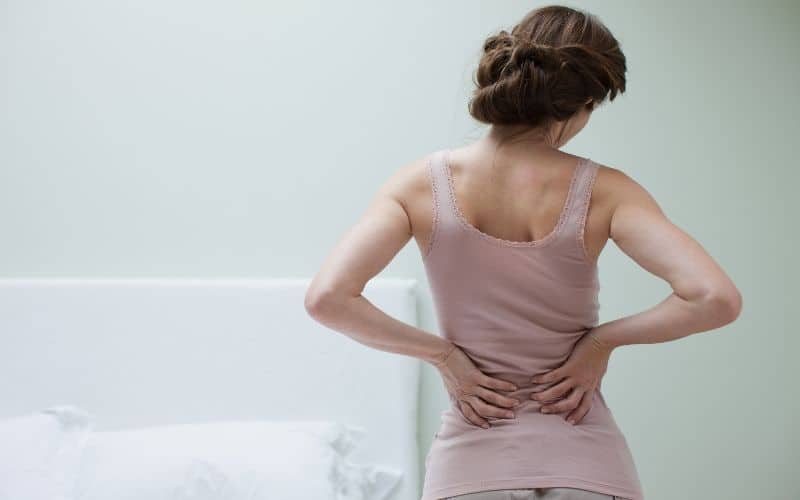 #1 – Less Back Pain
Sleeping on the floor can help relieve back pain that you may be experiencing. It does this by allowing your spine to align to its natural position.
When you sleep on a soft mattress you body can sink in which can cause it to end up in unnatural positions. This can sometimes be the cause of back pain and discomfort.
Sleeping on a hard surface forces your body to align.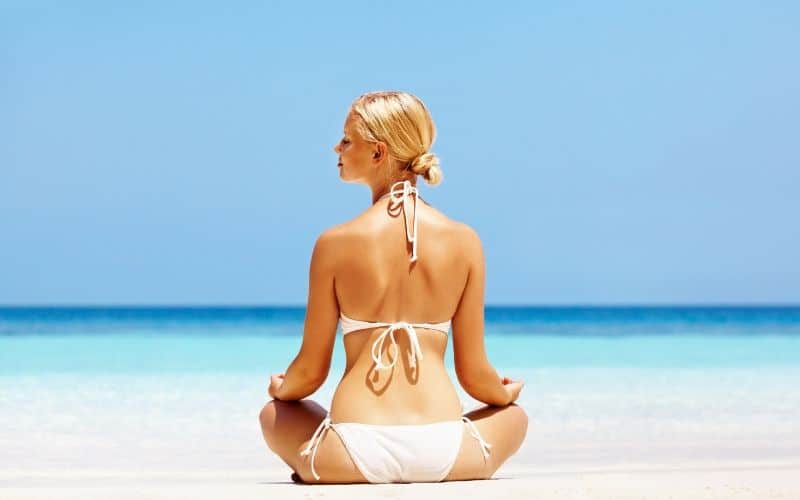 #2 – Improved Posture
Due to your body falling into its natural alignment, sleeping on the floor can also improve your posture. It is speculated that your posture improves for two reasons.
The first reason is your head, neck, and spine become properly aligned. Causing you to stand up straighter. The second reason is the reduction of pain.
Pain causes you to slouch, therefore resulting in bad posture. The removal of pain fixes this issue.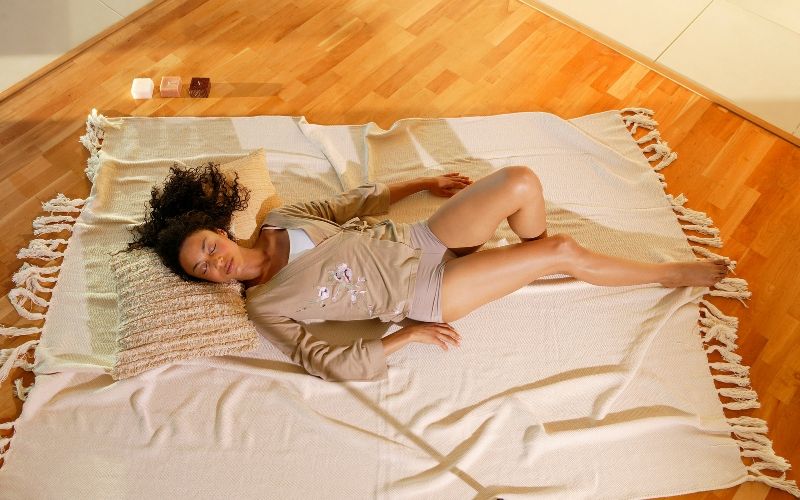 #3 – Better Quality of Sleep
For many people sleeping on the floor leads to a better quality of sleep. This allows you to feel rested and have more energy during the day.
Sleeping on the wrong surface can cause you to have a restless sleep. When sleep on the floor your body gets the right type of sleep and you wake up feeling refreshed.
Related Post: Why Am I Extremely So Tired all the Time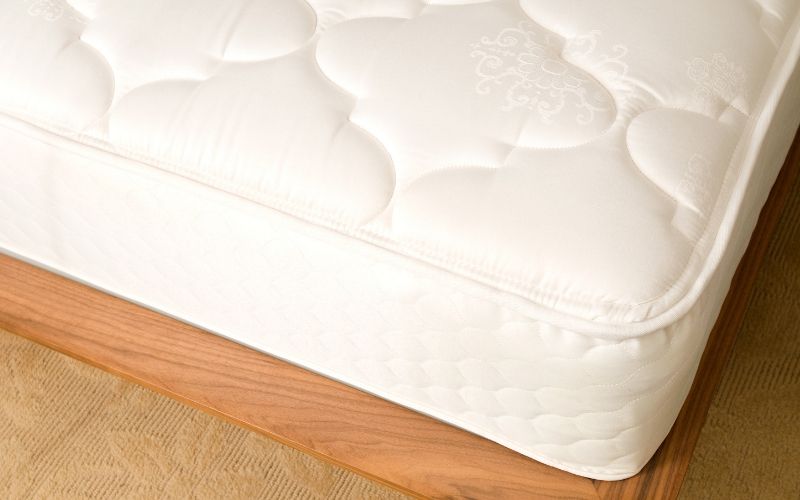 #4 – Stops Overheating
If you find yourself getting overly hot when you sleep, sleeping on the floor could be great for you. Heat from your body can get trapped in the mattress causing you to over heat at night.
Overheating can cause you to have a restless sleep. Which in turn is not good for your health.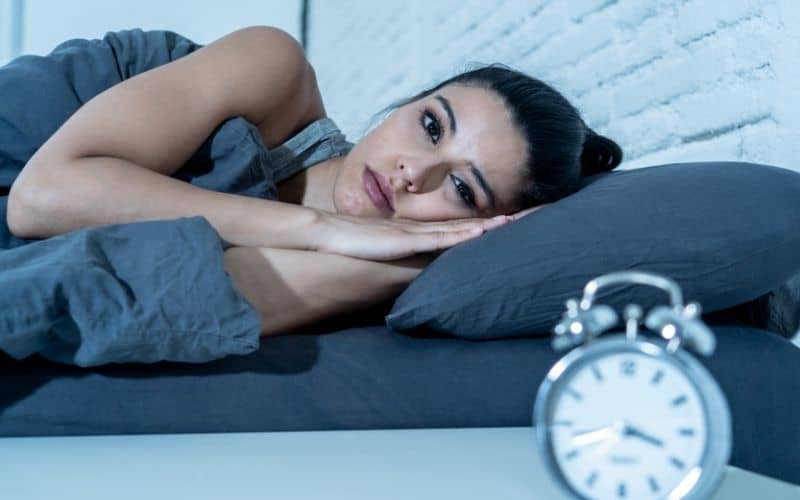 Disadvantages of Sleeping on the Floor
Nothing is perfect so I have to cover the disadvantages of sleeping on the floor. Many of these disadvantages can be accounted for with proper planning.
If you have certain medical conditions where specific beds have been prescribed for you by your doctor do not sleep on the floor. Your doctor knows best!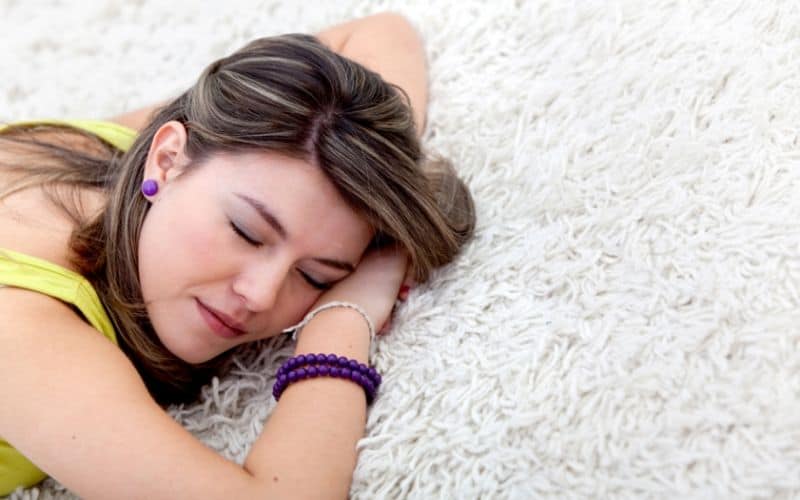 Can be Difficult to Start
For most of us we have been use to sleeping on a mattress for most of our lives. Making the transition to sleeping on the floor can be difficult.
You might find it uncomfortable at first while you body gets use to sleeping on a hard surface. The best plan is to transition to sleeping on the floor in stages.
You can do this by sleeping half of the night in bed and the other half on the floor. Then you can gradually increase the amount of time you spend sleeping on the floor.
Another option is to choose a sleeping surface that is similar to a mattress and then gradually change surfaces until you are as close to the floor as you desire.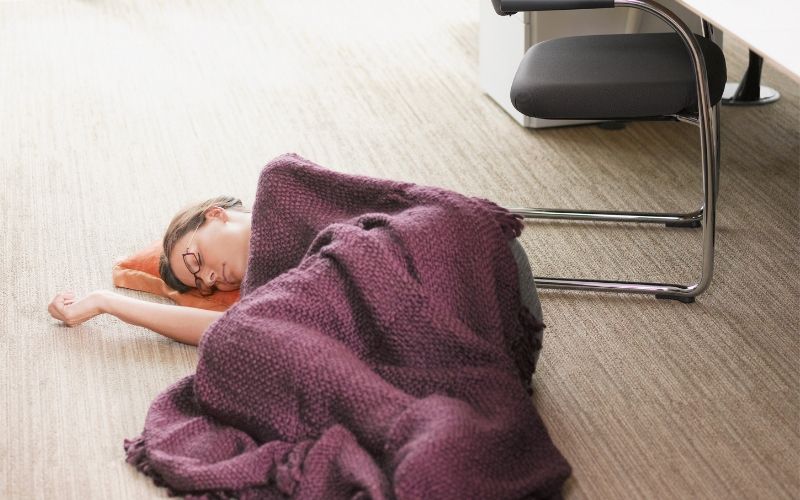 Unfavorable Temperatures
Depending on the type of flooring that you have, sleeping on the floor can be cold. The temperature of your floors is often colder than higher up in your house.
This can be remedied by the materials that you choose to sleep with. Also, some might find the colder temperatures more favorable for a good nights sleep.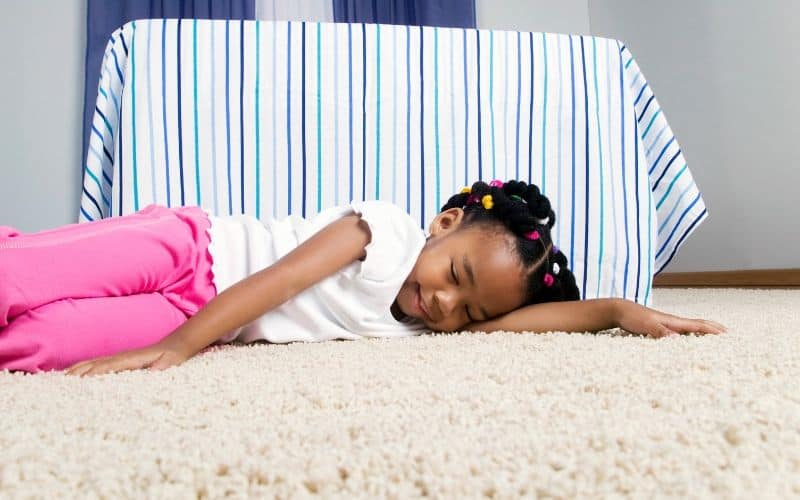 Not Great for Side Sleepers
Sleeping on the floor on your side can cause your hip flexors and hamstrings to tighten over time. This tightening can cause pain.
When sleeping on the floor it is best to sleep on your back. You can also place a pillow under your knees or calves to induce a more natural curve on your back.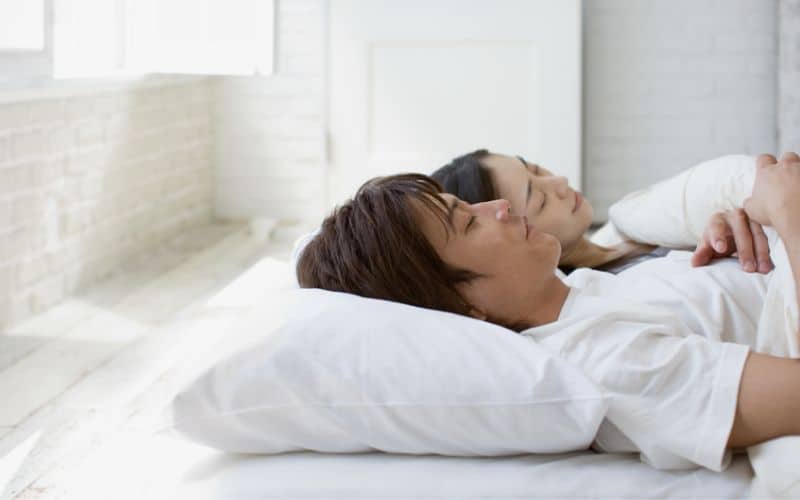 Sex
Sleeping on the floor can make sex uncomfortable. It might seem strange to new people that bring home if you don't have a bed.
Also, the surface that you choose to sleep on may not be comfortable for sex. Some adjustments may need to be made to ensure both parties are comfortable.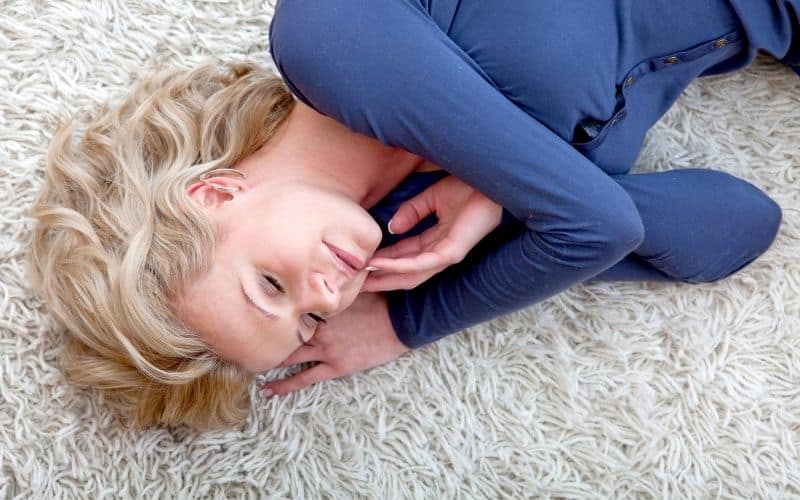 How to Sleep on the Floor Properly
Sleeping on the floor takes a little more preparation than you might think. This is because you are not sleeping directly on the bare floor and you need to consider your sleeping position.
Surfaces to Sleep On
There are a wide variety of options to choose from when deciding on the surface you want to use to sleep on the floor. The option you choose will determine if you just have something to keep you off of the bare floor or something to give you the feel of a firm mattress.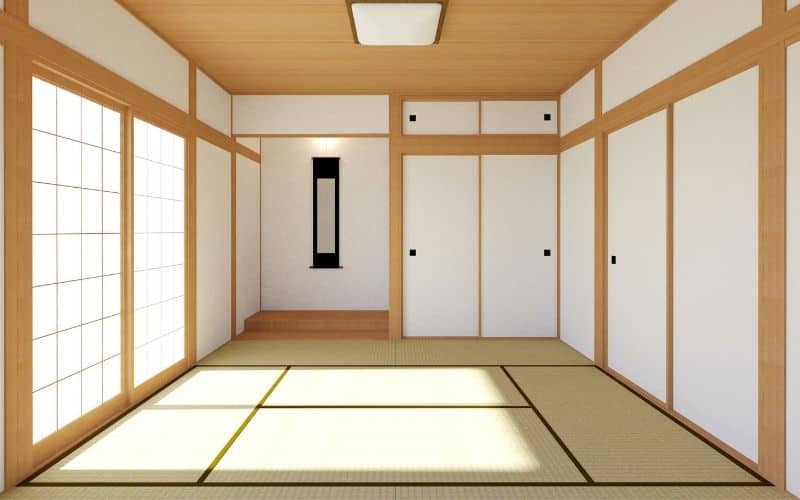 Tatami
A tatami is a type of mat used as a flooring material in traditional Japanese-style rooms. They come in a wide range of sizes from a couple of inches thick to almost the size of a mattress.
Tatami are traditionally made using a rice straw core with a covering of soft rush straw, allowing it to have a little give when pressure is put upon it. This design makes them ideal for sleeping. They have just enough give to make you comfortable.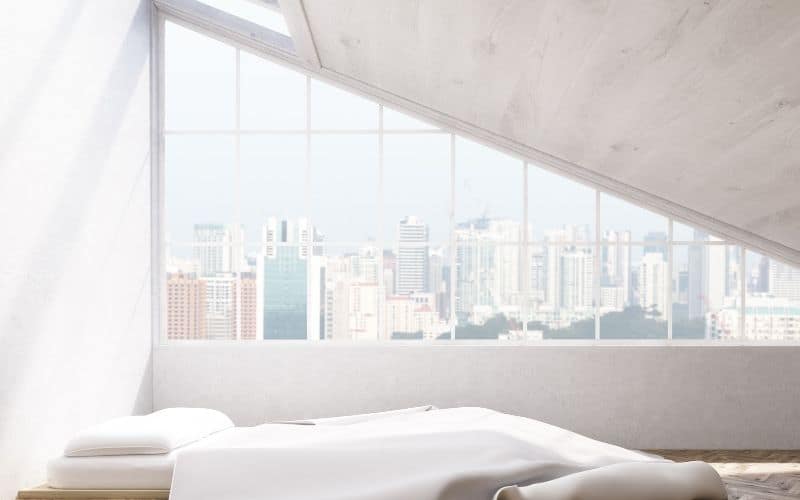 Futon
Sleeping on a futon mattress on the floor can also give you the benefits of sleeping on the floor while giving you a slightly raised surface to sleep on.
A futon is an excellent option when you are transitioning from sleeping on a traditional bed to sleep on the floor.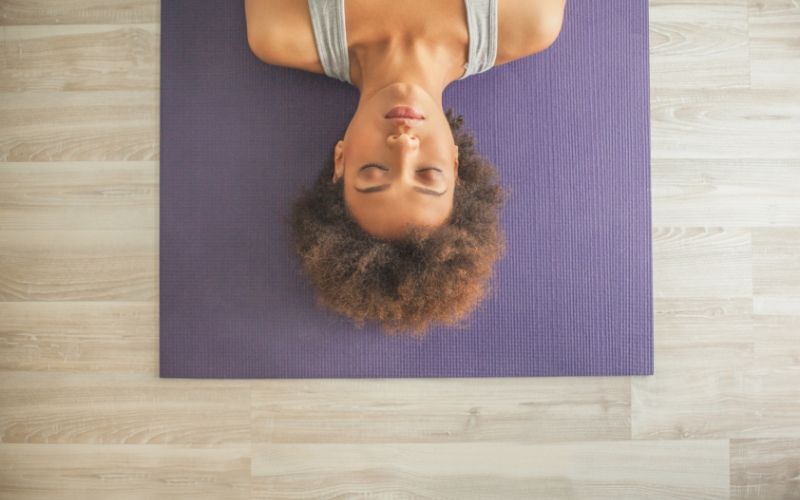 Yoga Mat
It might sound odd but sleeping on a yoga mat on the floor makes a great sleeping surface. The yoga mat will give you a little bit of give and softness while allowing you all of the benefits of sleeping on the floor.
A yoga mat is also a very low-cost sleeping surface. If you are living a frugal lifestyle you will love the minimal cost of sleeping on a yoga mat.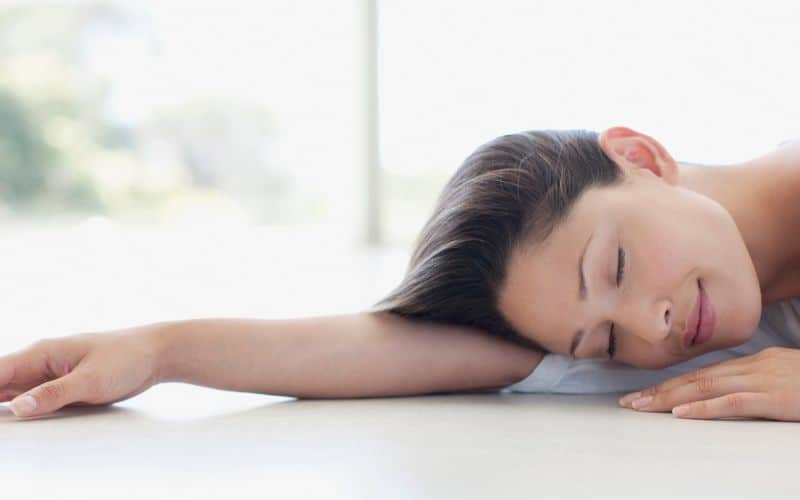 Sleeping Positions
Although sleeping on your back can be the best position when sleeping on the floor, feel free to sleep any way that works for you. The goal is to have your spine properly aligned.
If you sleep on your side, make sure that you keep your spine properly aligned by propping your head up on your arm or by using a pillow. If sleeping on your stomach is your thing you can again use your arms to keep your head aligned.
Everyone is different, so experiment and find the position that is right for you.
Does sleeping on the floor sound right for you? Is it something you might give a try to experience the benefits?
Leave a comment and tell us your experience with getting a good night's sleep on the floor.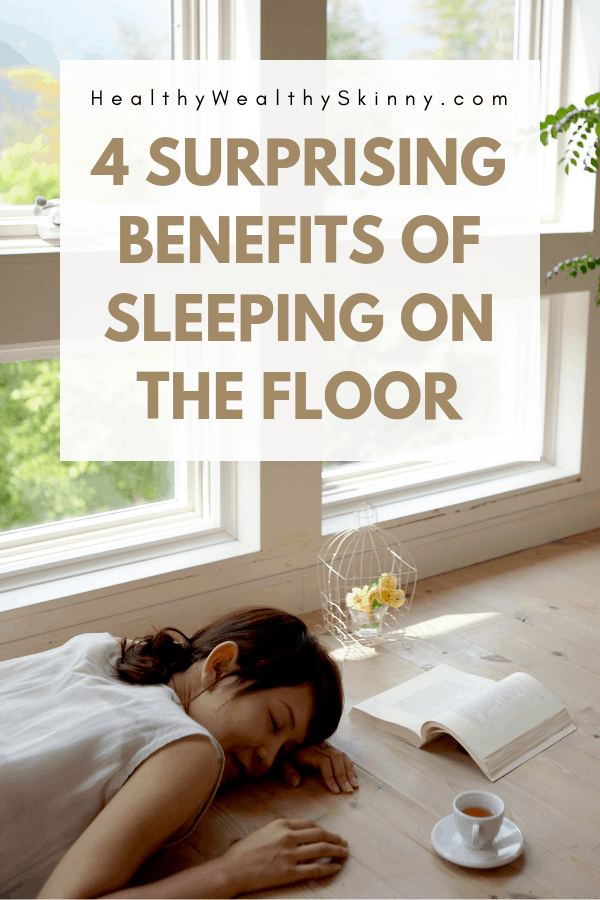 Don't forget to Like, Share, Tweet, and Pin this post.