Christmas and the holiday season is the time for large family gatherings. If you're feeding a crowd, then you might want some Christmas breakfast or brunch ideas to help you feed your hungry guests.
These breakfast and brunch ideas are not just for Christmas day. You can use them all throughout the holiday season while you are entertaining guests.
Note: This page contains affiliate links, which means that if you buy something using one of the links below, I may earn a commission.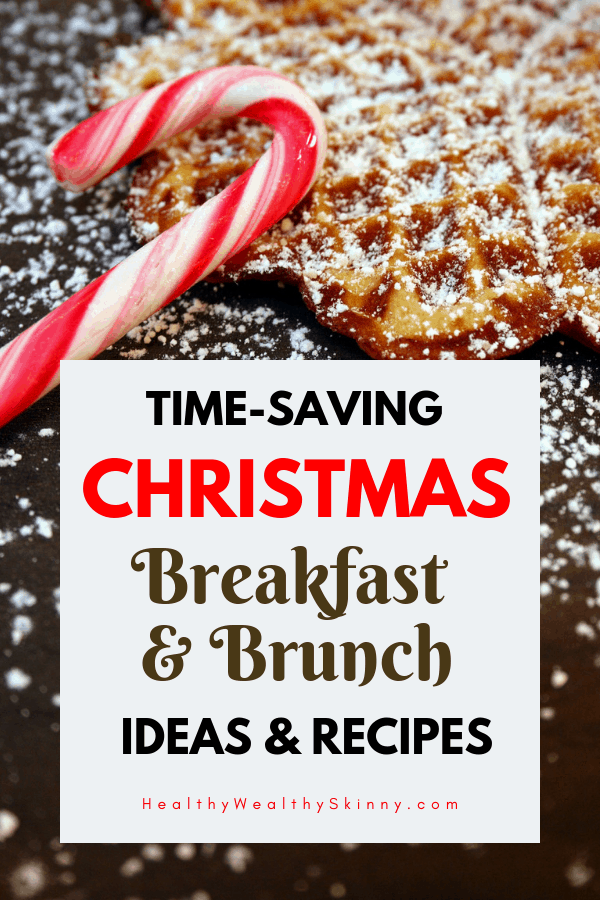 Holiday Breakfast and Brunch Ideas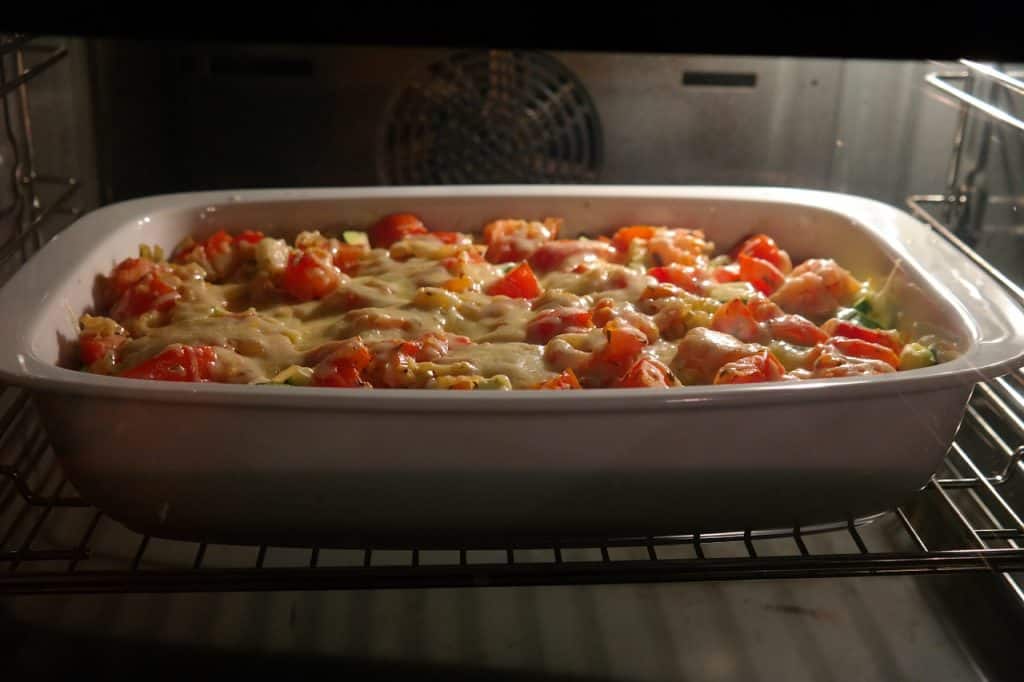 Overnight Casseroles
Overnight Casseroles are perfect for giving everyone a hearty delicious breakfast while not adding too much work on your schedule. These ten recipes are simple to follow and delicious to eat, and you can choose from sweet or savory casseroles.
Don't be afraid to replace any ingredients in these dishes that you don't like or add any ingredients that will make them better.
Related Post: Healthy Pantry Staples You Should Always Have On Hand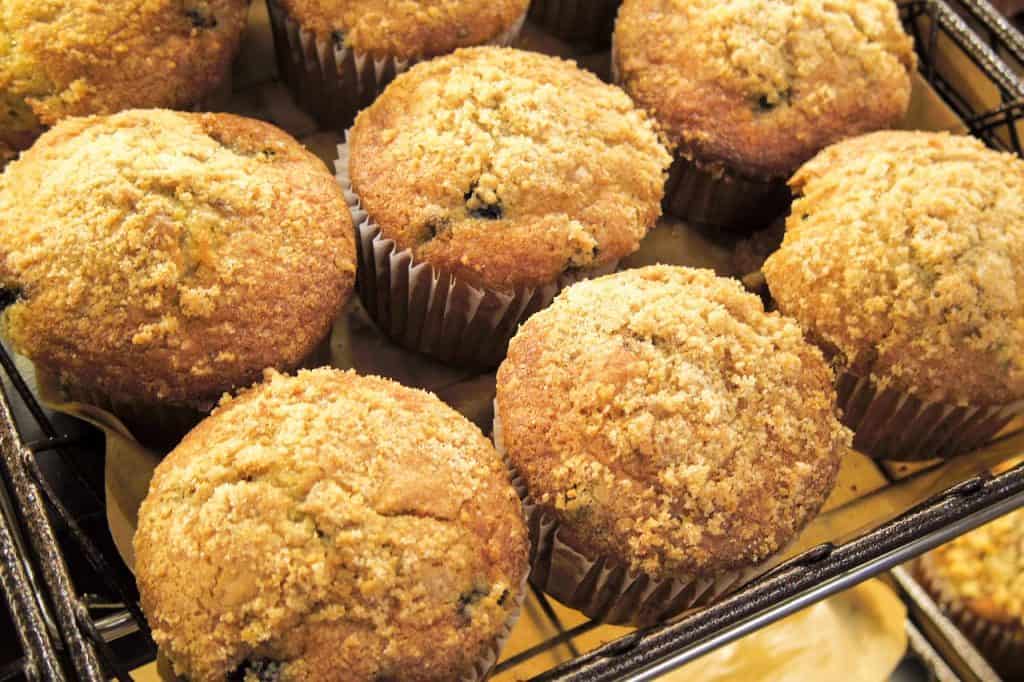 Easy-to-Grab Food
Christmas mornings are full of opening presents and thinking about what you must do to get dinner ready. Easy-to-Grab foods are an excellent breakfast option for Christmas morning.
Kids are often too excited to sit down and have a full course breakfast. They will enjoy something quick and easy to eat as they enjoy their toys and family.
You can make a variety of finger foods so that everyone can wake up and grab food as they will.

Muffins, individual quiches, oatmeal, cereals, and even pop tarts are fine for Christmas brunch.
If you want to be creative, make cinnamon rolls in a Christmas tree-shaped pan and add red, green, gold and silver sprinkles.
Related Post: 40 Grab-and-Go Breakfast Recipes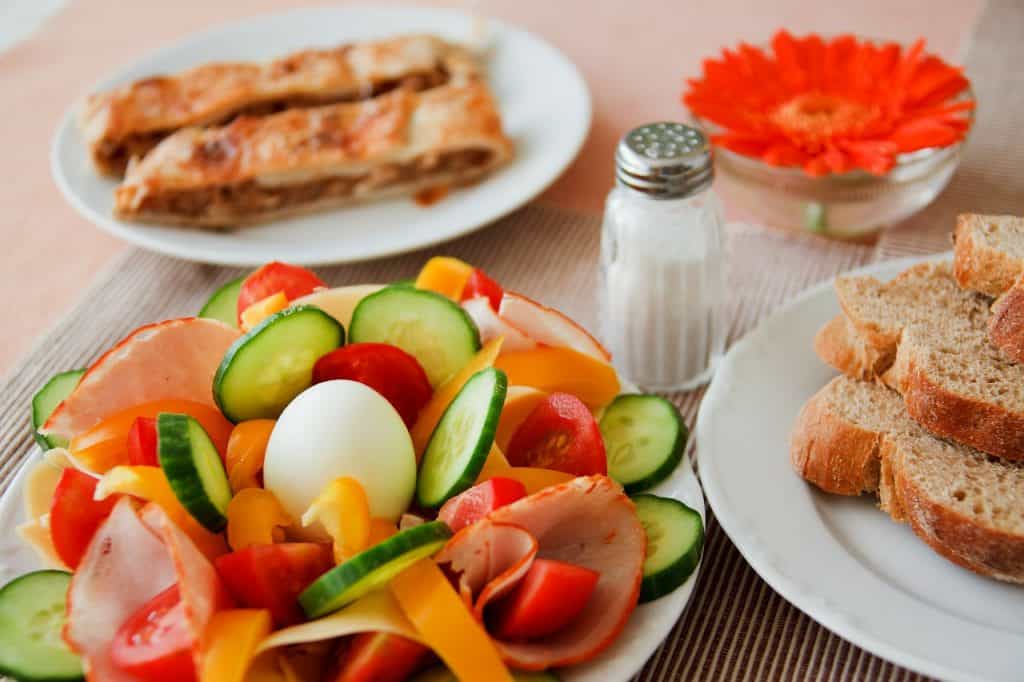 Christmas Ham
A great way to use that Christmas ham is for breakfast. You can provide rolls, the spiralized ham, chutney, and other toppings to enjoy with the ham.
Everyone can make their own breakfast ham sandwiches. All you do is put out the ham and rolls and maybe some fruit, and let people grab and go at will.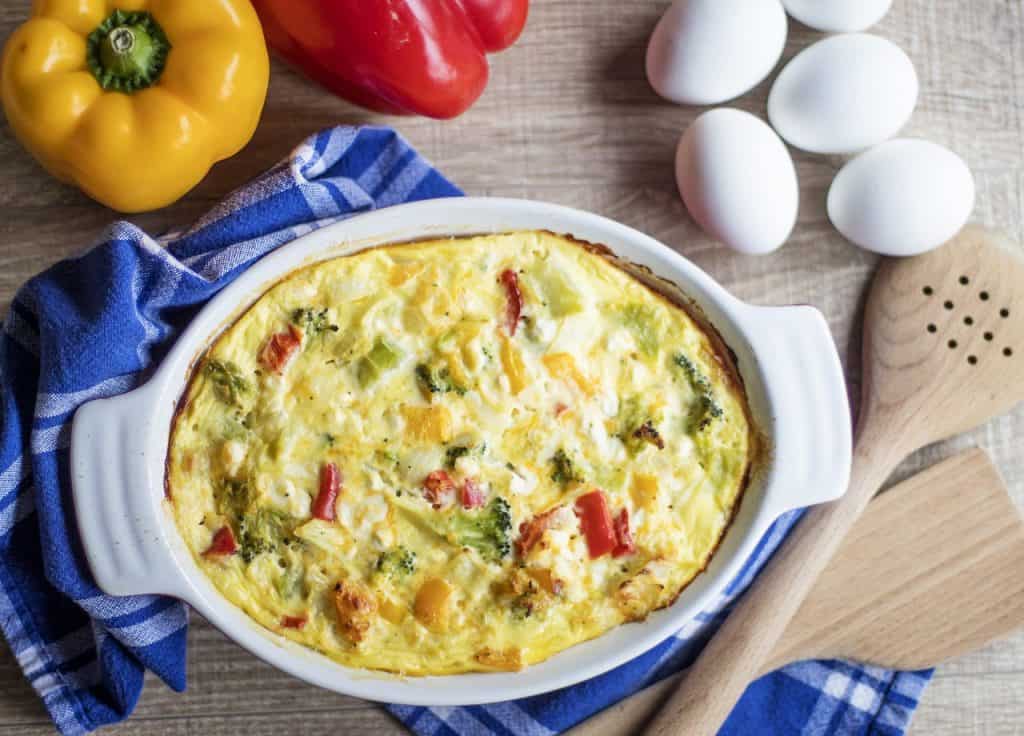 Breakfast Quiche
Breakfast Quiche is a great way to prepare breakfast fast and to fill people up. You can make a quiche with all sorts of ingredients.
Mini-quiches are great if you have a lot of people with different dietary needs at breakfast – even vegans.
Note: You can also buy prepared mini-quiche at Costco.
Related Post: Kitchen Gadgets for Fast & Healthy Eating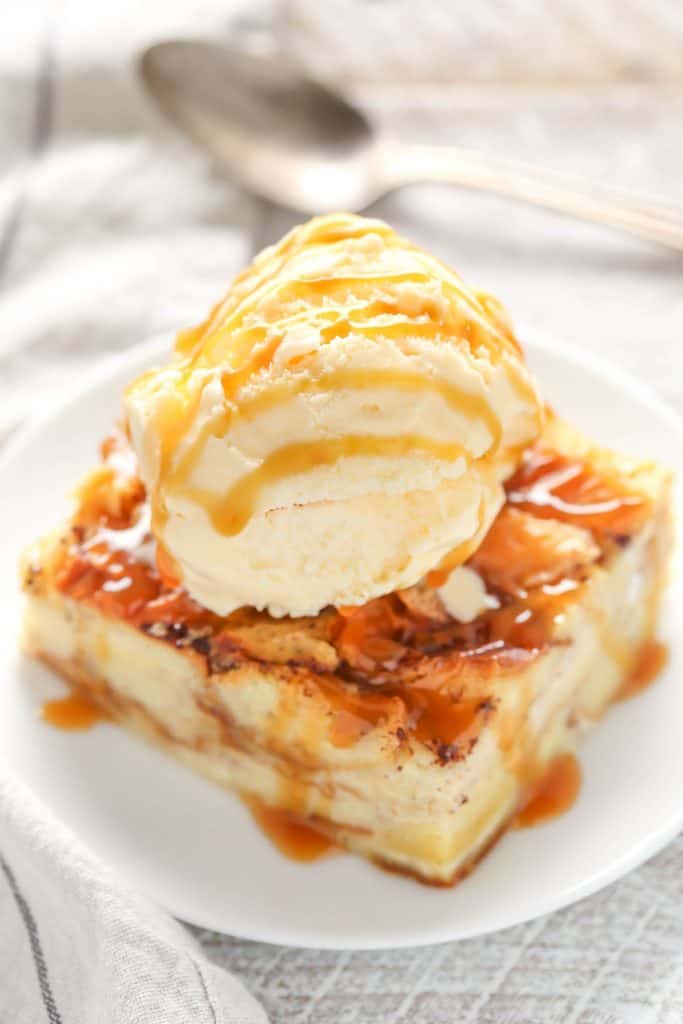 Bread Pudding
You can make a breakfast bread pudding. Most of the time, you can start this overnight and then finish in the morning.
Try this blueberry-pecan pancake bread pudding to brighten up your Christmas brunch breakfast: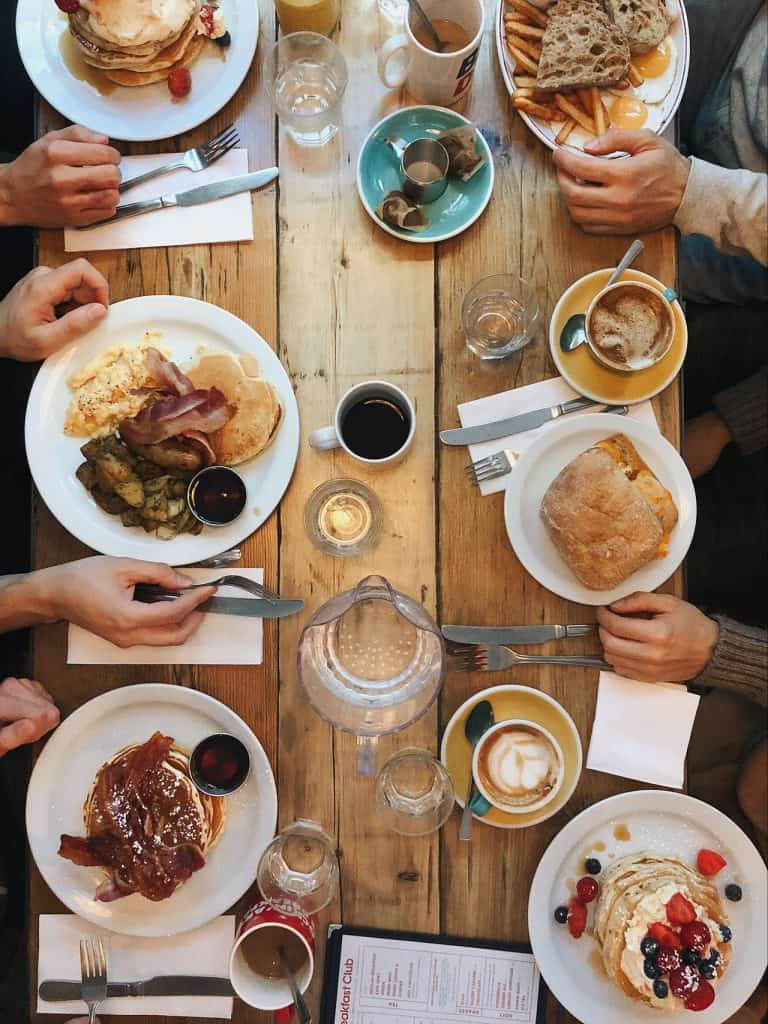 Go Out for Breakfast
This might seem like a strange option, but you can make your mornings super-easy by going out for breakfast. Yes, many places are open on Christmas for brunch.
You'll have to call around for your area, but it can be fun to turn tradition on its ears and go out for breakfast and then even maybe go to a movie.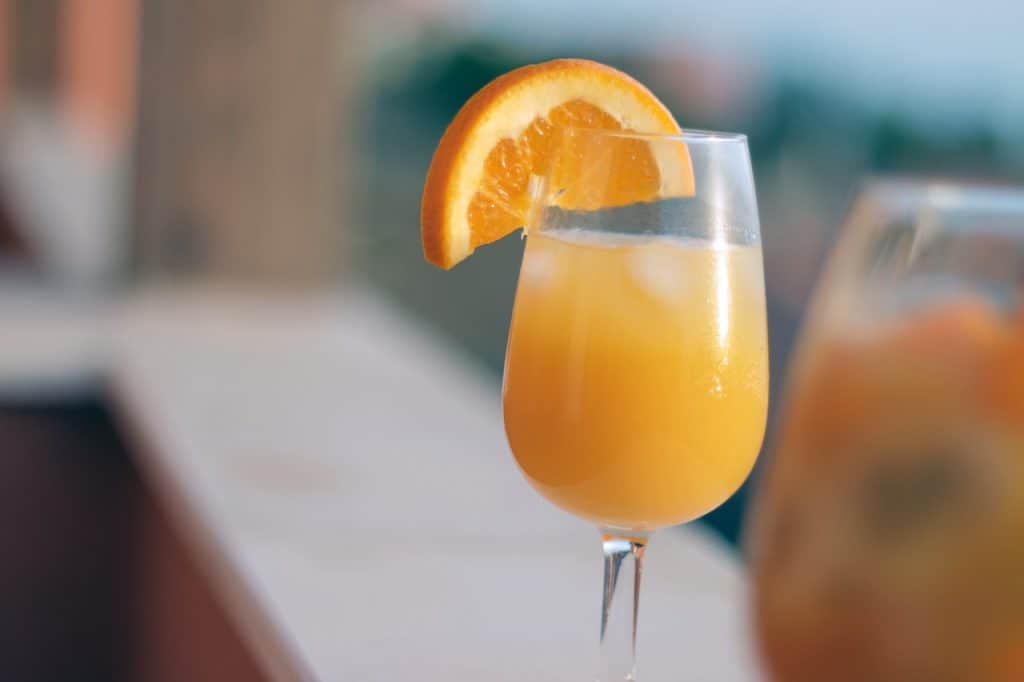 Breakfast & Brunch Drinks
Don't Forget the Punch!
A great thing to make for your Christmas brunch is a fun special punch just for grown-ups. Martha Stewart has a great Bloody Mary punch recipe, but you can make any type of punch you want the represents Christmas for you.
Christmas Morning Punch – Jens Favorite Cookies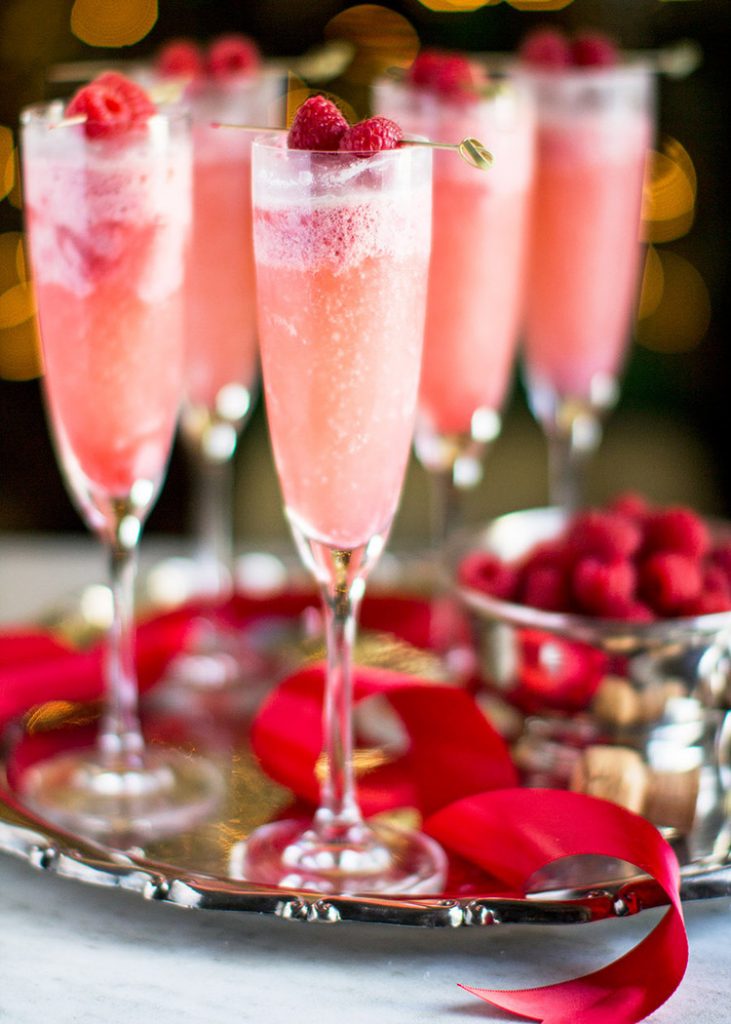 Raspberry Cream Mimosas – Jonathan Stiers
Cranberry Brunch Punch – Gather for Bread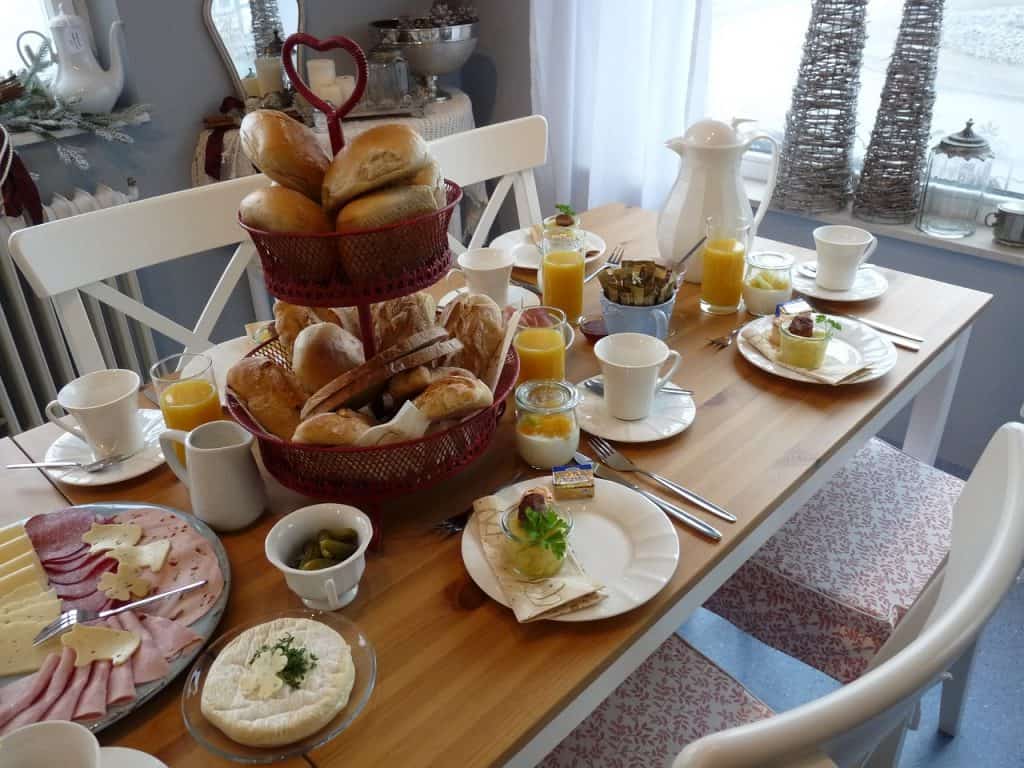 Food with Family
Whatever you want to make for your Christmas brunch, and whether you make it on Christmas Eve or Christmas Day or even the day after, doesn't matter. Enjoying yummy food with people you love is what it's all about.
Leave a comment and share some of your favorite holiday breakfast and brunch ideas.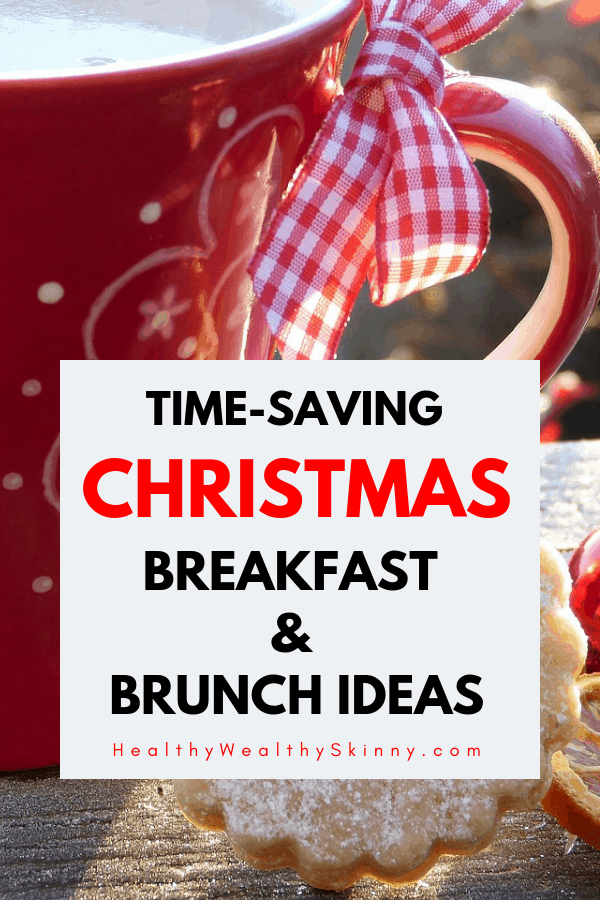 Don't forget to Like, Share, Tweet, and Pin this post.