Healthy eating is not only knowing what to eat but practical ways to cook healthy meals. Most of us don't have time to cook really time-consuming meals daily.
In order to cook healthy meals with a busy schedule, you need to have the right tools in the kitchen. In this blog post, I'm going to share some of the coolest kitchen gadgets for fast and healthy eating.
Note: This page contains affiliate links, which means that if you buy something using one of the links below, I may earn a commission.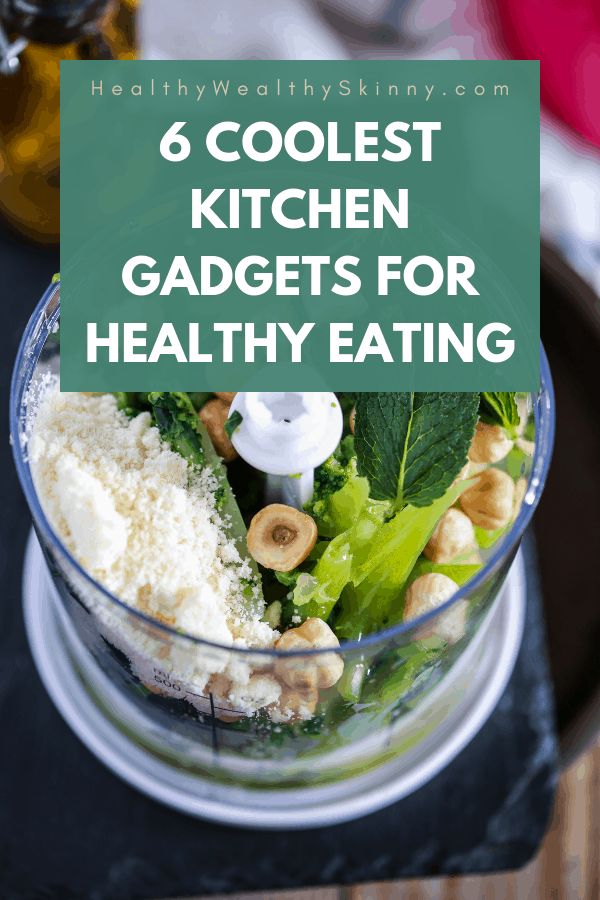 Healthy Eating Recipes for Beginners
The kitchen gadgets on this list will save you a huge amount of time when it comes to cooking healthy meals. Here is a video to give you a taste of what you can do with just one of the gadgets on my list courtesy of Six Sister's Stuff.
Related Post: 10 Meal Planning Tips for Beginners
Coolest Kitchen Gadgets
Here are some excellent appliances to have at home for fast, healthy cooking for your family.
Related Post: Kitchen Organization Ideas – Declutter Organize Enjoy
#1 Food Processor
This is by far one of the best appliances you can have in your kitchen both for meal planning and cooking healthy meals. You can chop, dice, slice, and puree just about anything in your handy little food processor.
From making homemade baby food for your baby to chopping up vegetables for a salad or casserole, a food processor does just about everything.
When you want to combine a lot of vegetables, such as for homemade salsa, it is very easy to do with this handy tool.
#2 Air Fryer
When you are looking for fast and healthy the Air Fryer is your go-to kitchen appliance for healthy eating. Air fryers allow you to fry your favorite foods with little to no grease.
This gives you a healthy twist to some of your favorites like french fries and chicken wings. The air fryer also allows you to cook your fried foods in a fraction of the time.
Related Post: Healthy Air Fryer Recipes – Mega List
#3 Blender/Juicer
Blenders and juicers are great for making homemade and all-natural juice and smoothies, as well as milkshakes when you want to offer your family a little treat.
You will get great time savings by having both a blender and a juicer. Fortunately, now you don't have to buy two separate appliances. There are blenders that also have superior juicing capabilities.
You can also go with an appliance that will serve as a blender, juicer, and food processor all in one.
#4 Slow Cooker
Slow cookers allow you to cook just about anything while you are busy doing other things.
Leave it on at night to make a breakfast casserole that is ready when everyone wakes up, or have dinner cooking in the slow cooker while you are taking the kids to school, running errands, or working during the day.
By the time everyone gets home, you are ready to put the finishing touches on a healthy and nutritious meal.
#5 Steamer
A steamer is another great tool to have, with many options available. One of the better options is to get a two-tiered steamer, as this lets you steam an entire meal at once.
You don't have to dirty a pan on the stove that needs to be washed, and you can easily get your veggies ready for dinner.
#6 Instant Pot
The Instant Pot is an amazing kitchen gadget that can take the place of 7 appliances in your kitchen. It is a slow cooker, steamer, warmer, pressure cooker, rice cooker, and a yogurt maker.
They come in various sizes to meet the needs of your family. The struggle to cook healthy meals is over with this gadget and great instant pot recipes.
Fast & Healthy Meals are Possible
Fast and healthy meals are achievable with the right kitchen tools. This includes using a variety of different tools, gadgets, and appliances.
Most of them are on the budget-friendly side, so don't worry about having to spend too much money. Just start buying them one at a time, starting with the ones you believe you would get the most use out of.
Also, go with an all in one option if available. You'll save more money by buying one appliance that can do the job of many.
Leave a comment and share some of the healthy cooking appliances you can't live without.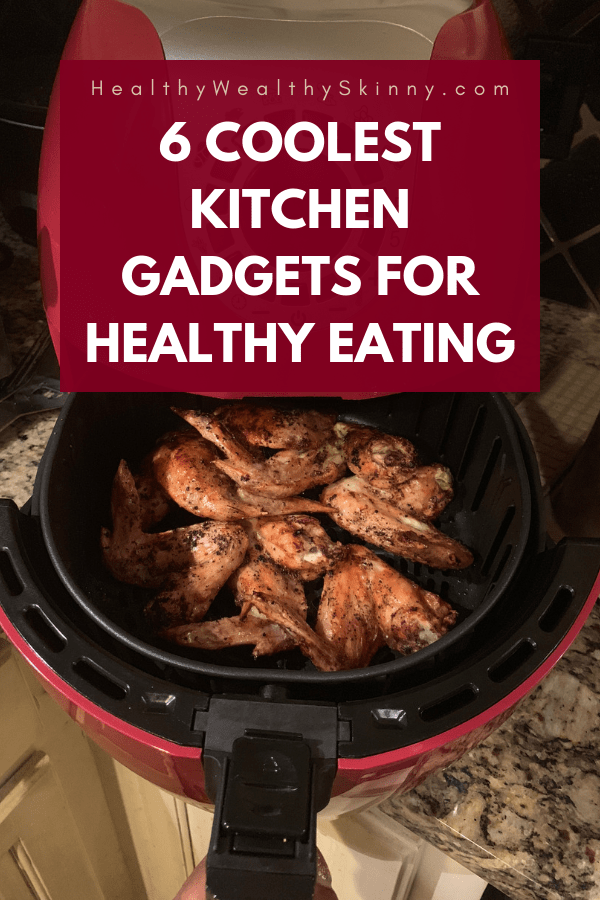 Don't forget to Like, Share, Tweet, and Pin this post.