Everyone can identify with the need or desire to save money. Your income could be low or you could be saving for your bucket list vacation.
Getting the most for your money should be a goal that we all aim to achieve. In this blog post, I'm going to give you 6 Cleaver Ways to Stretch Your Budget.
Related Post: Top 5 Online Survey Sites You Should Join Today
Note: This page contains affiliate links, which means that if you buy something using one of the links below, I may earn a commission.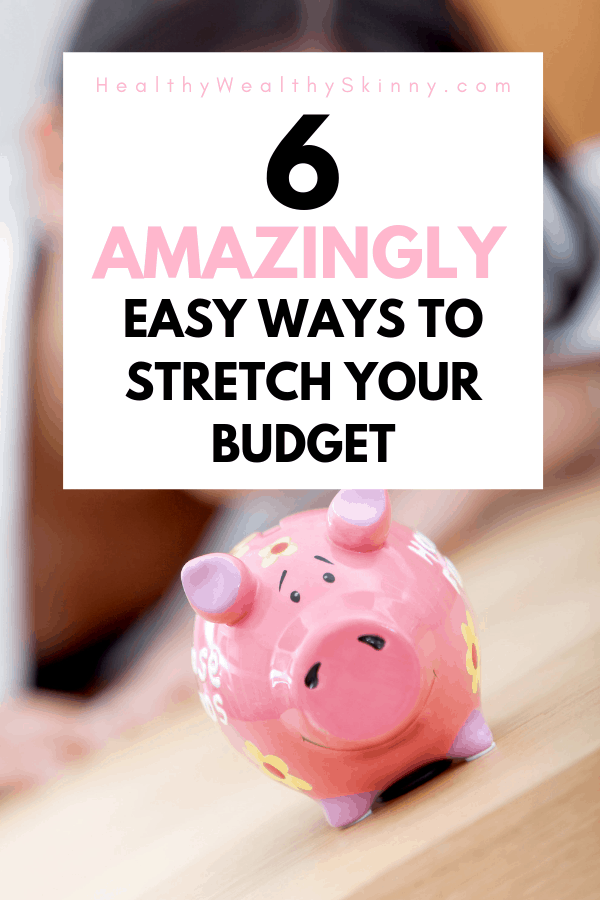 How to Save Money & Stretch Your Budget
Download a copy of our free Monthly 50/30/20 Budget Worksheet.  It's a free excel spreadsheet to help you create and maintain your budget.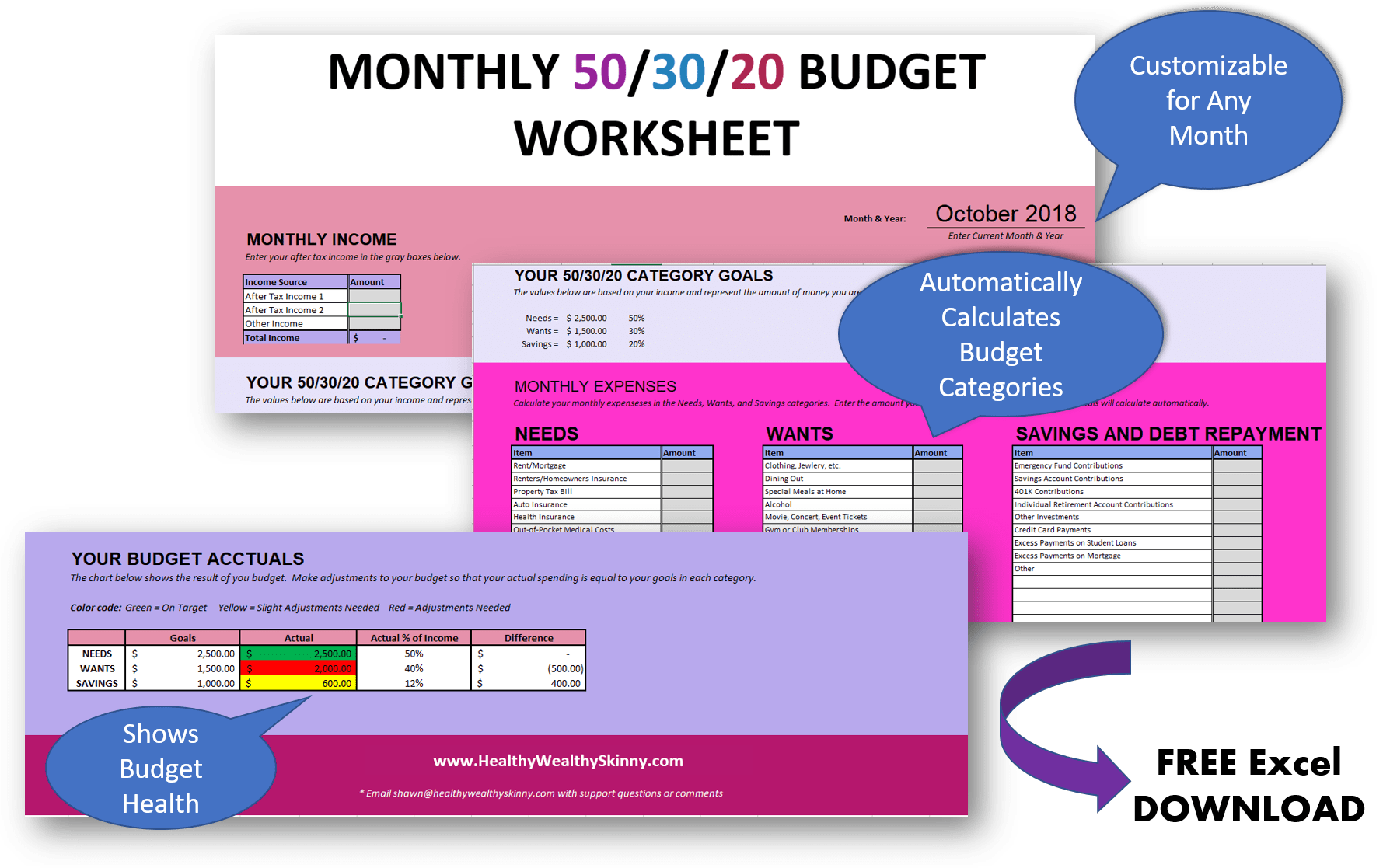 1 – Use Cashback Apps
Cashback apps are a great way to make money back from required shopping. There are a variety of cash back apps that will help you save money on purchases such as groceries, clothes, hotels, and activities.
Most cash back apps will also allow you to make a little money by sharing the app with your family and friends. Here are a few of my favorite cash back apps.
Ibotta
Ibotta is a cash back app that I mainly use to get cash back on my grocery purchases. However, Ibotta offers discounts, rebates, and cash back in the categories of Grocery, Mobile Shopping, Beer Wine & Spirits Pharmacy, Clothing, Beauty & Wellness, Specialty, Restaurants & Bars, Convenience, Crafts & Gifts, Home & Electronics, and Travel.
As you can see this is a pretty extensive list.
Ibotta offers you a $10 getting Welcome Bonus and $5 for each person you get to signup for their service.
Sign up and download the Ibotta app here.
Dosh
Dosh is by far my favorite cash back app because of how easy it is to use. It allows you to earn cash back when you eat at your favorite restaurants or shop at your favorite stores.
Dosh works both in stores and online and it does not require you to select your offers before you shop. You simply add your debit and credit cards to the Dosh app and you're done. If you use those cards at any business that is associated with Dosh, you automatically get cash back.
Dosh also has great discounts and cash back for travel. They offer hotel rooms at a discounted rate and on top of that, you also get cash back for each night's stay.
Dosh also pays you to refer people to use the app. You get $5 for every person you refer. Dosh is also known for running special promotions where they increase their referral awards to $15 per person.
Download the Dosh app here, be sure to open this link on your smartphone.
Related Post: How to Save Money with the Dosh App
2 – Get Rid of Cable
If you have a highspeed internet connection, needing cable is a thing of the past. Smart TVs, Amazon Firestick, Chrome Cast, Roku, and Apple TV are all devices that will allow you to watch your favorite tv shows and movies without the need for cable.
They only require WiFi internet access. What about local channels? With the one time purchase of an inexpensive antenna, you can also get your local channels for free.
It's been almost 8 months since my family cut the cable cord and I haven't missed it at all. I still enjoy my favorite reality tv shows and girly romantic movies.
Related Post: 8 Ways to Watch TV without Cable or Satellite
My daughter who already only watched Netflix never knew anything changed.
Fire TV Stick with Alexa Voice Remote | Streaming Media Player
Related Post: Set TV Review – Is It a Scam?
3 – Use Restaurant Apps
If you haven't noticed by now I'm a Techie, so you'll hear me talk about a lot of gadgets and apps.
Restaurant apps are a hidden way to stretch your budget when you need to eat out. Most fast food restaurants are getting their own branded mobile apps that allow you to pay with your smartphone to skip the lines by placing mobile orders.
These restaurants want you to use their app so they also include great coupons and discounts. You can easily find free food offers, BOGO, and heavy discounts just by checking the app. The discounts are amazing.
4 – Get Rid of Your Landline
Most people don't have land lines anymore but I kept this one on the list for the stragglers. If you are one of those that are holding on to your landline it's time to let it go.
I was once guilty of this.
It was so bad that no one in my family even knew the phone number to the landline and we had no phones connected to it. It has simply phased out of our lives and no one thought to cancel the service.
Cell phones have become a must-have in today's society. Each household normally has one cell phone for every person in the house over the age of 12 years old.
Having a landline is no longer needed. It is an expense that you can remove from your budget.
5 – Look for Deals
Taking the time to simply look for deals before you spend is another way to stretch your budget. Apps like Groupon, Ibotta, and Ebates can save you money if you take the time to look for offers.
Groupon has saved me tons of money when going to the movies or treating myself to a day at the spa. Also, check to see if your job or organization that you are a member of offers any specials or deals.
I learned that my job has a program that gives us discounts cell phone service, cruises, vacation packages, and gym memberships. I've trained myself to check before making any major purchase because chances are I can save some money.
Sometimes looking for deals is as easy as going on Google and searching "coupons for" whatever you are looking to buy or eat.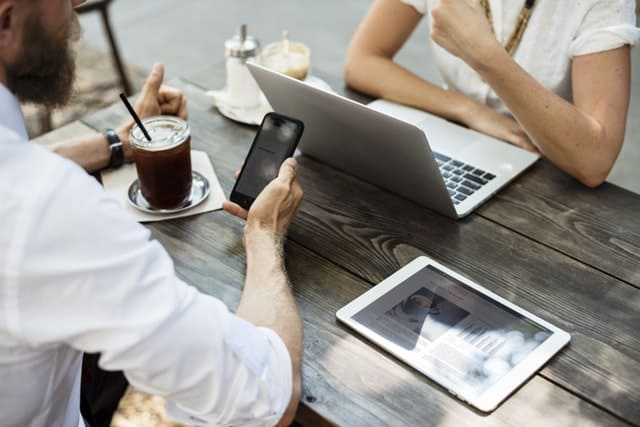 6 – Eat Out Less
Although I've given you lots of ways to save money when you eat out, the best way to stretch your budget is to eat at home. Cooking your own food is not only healthier it will save you tons of money.
Planning your meals and buying groceries will surely add loads of cash back into your budget.
Related Post: How to Cut Your Grocery Bill – 7 Easy Steps
Start Saving…
I hope you find these ways to stretch your budget useful. Each of these items is easy to do and they don't take away the things you love. It's all about adding little tweaks to your life that allow you to enjoy life while being smart with your finances.
Related Post:Frugal Living Tips to Help You Thrive
Leave a comment and share your clever ways to stretch your budget.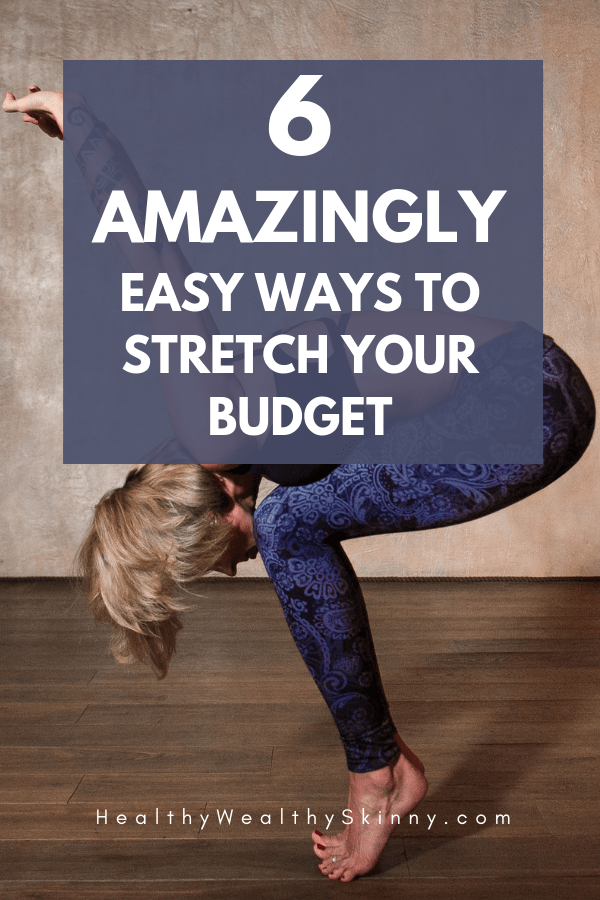 Don't forget to Like, Share, Tweet, and Pin the post.