I got rid of cable about a year ago.  Paying over $200 a month for my cable and internet bill was just too much.  I work from home so my internet service is a must-have in my budget.  I was left to figure out a way for me and my family to watch TV without cable.
And I succeeded!
I can say without a doubt that I have not missed cable since I disconnected. I have been able to watch all of my favorite shows and find a few new ones. My kids and fiance also never had one complaint.
So here's how I did it…
Note: This page contains affiliate links, which means that if you buy something using one of the links below, I may earn a commission.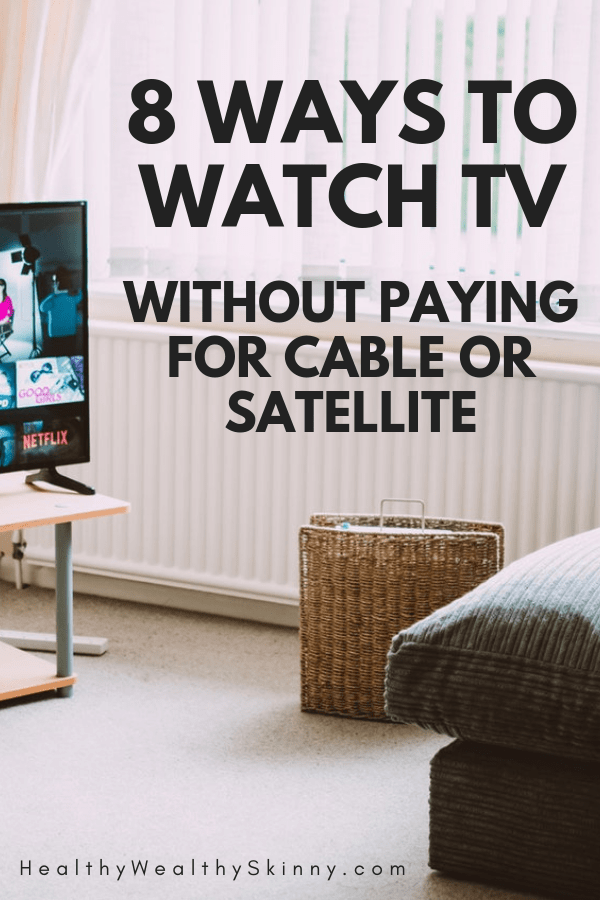 How To Watch TV without Cable or Satellite
If you want to watch TV without cable then you may need to pick up some extra equipment. The good news is no matter which device you choose to use, it is a one time purchase.
No more monthly cable box fees.
If you have a Smart TV then you can use most of the steaming options below without purchasing any extra equipment.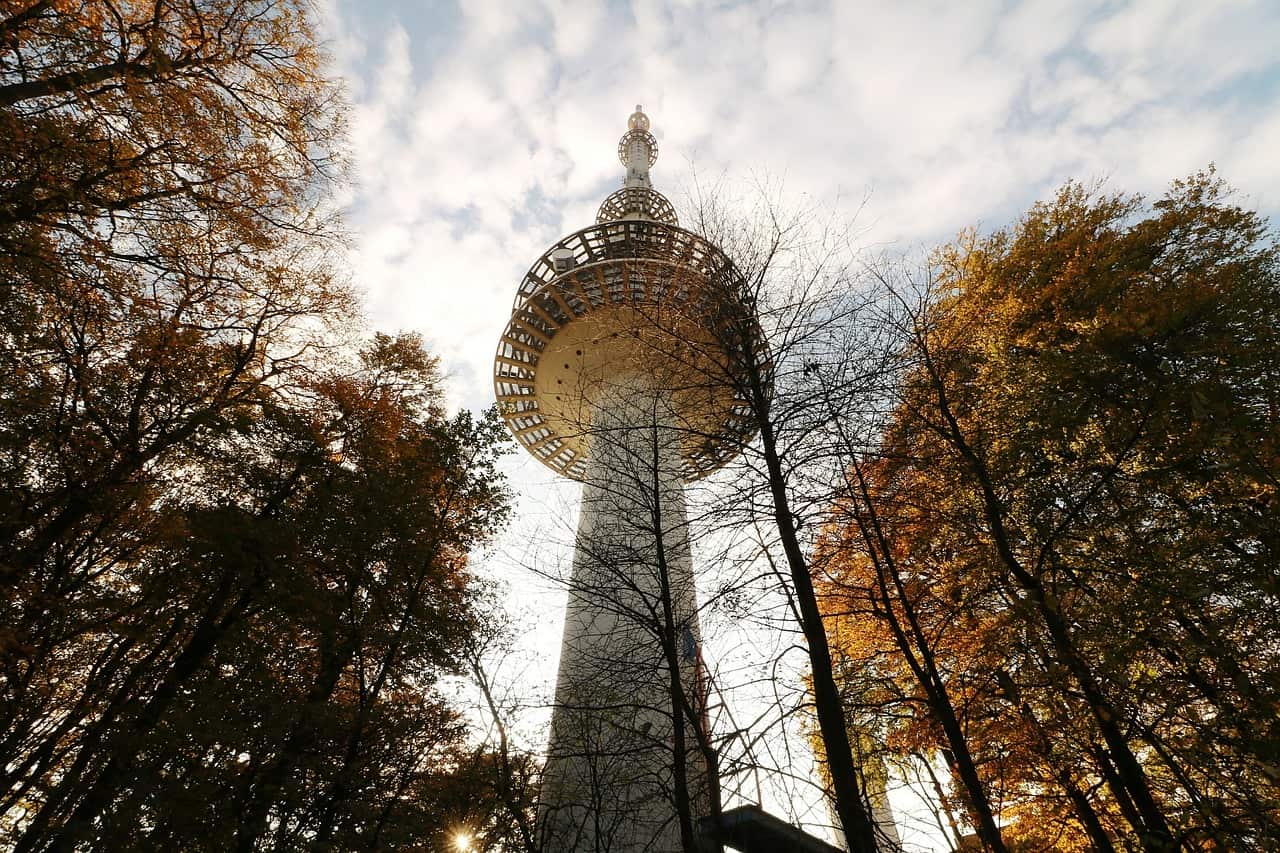 The No Internet Option
There is an option that allows you to watch TV without a cable/satellite subscription or the internet. You can do this by using a TV antenna.
A TV antenna is a device that you connect to your TV that will allow you to get as many as 50 digital and analog TV channels for free. The number of channels that you get will depend on where you live and what TV antenna you purchase.
A TV antenna is also good to have around if your internet service goes down. This doesn't happen often but its great to know that I have a backup plan.
Getting a TV antenna will allow you to watch local TV for free. Here are a few TV antenna options from Amazon:
Amplified HD Digital TV Antenna Long 65-80 Miles Range
---
Amplified HD Digital TV Antenna – Outdoor HDTV Antenna 150 Mile Range
---
Best Amplified HDTV Antenna 60 Mile Range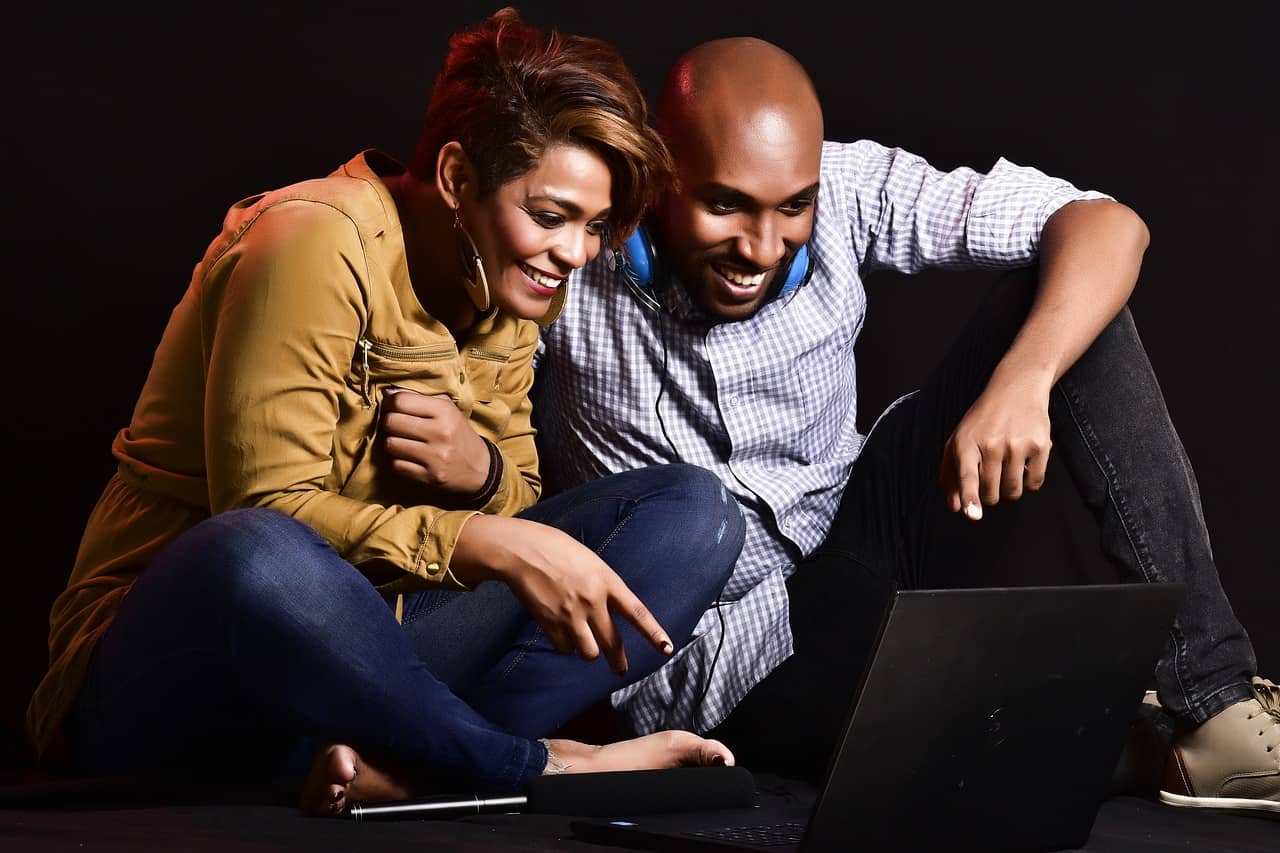 The Internet Option
The main method of watching TV without cable requires you to have internet service. Take a moment and determine what internet speed you need. There is nothing more annoying then buffering when your trying to watch your favorite shows.
To watch TV without cable you will need a streaming media device. These include the Amazon Fire TV Stick, Roku, Apple TV, and the Google Chromecast.
You can also watch TV directly from your laptop, smartphone, iPad, or tablet. The ability to watch TV on multiple devices is an added perk to watching streaming media.
My streaming media device of choice is the Amazon Fire TV Stick. It is inexpensive, simple to set up, and most importantly it just works. I currently have a Fire TV Stick on 6 TVs in my home. And at least 4 of them are in use at all times.
I also enjoy the fact that my Fire TV Sticks work with my Echo Dots and I can control them with my voice.
Related Post: Awesome Ways Alexa Can Make Life Easier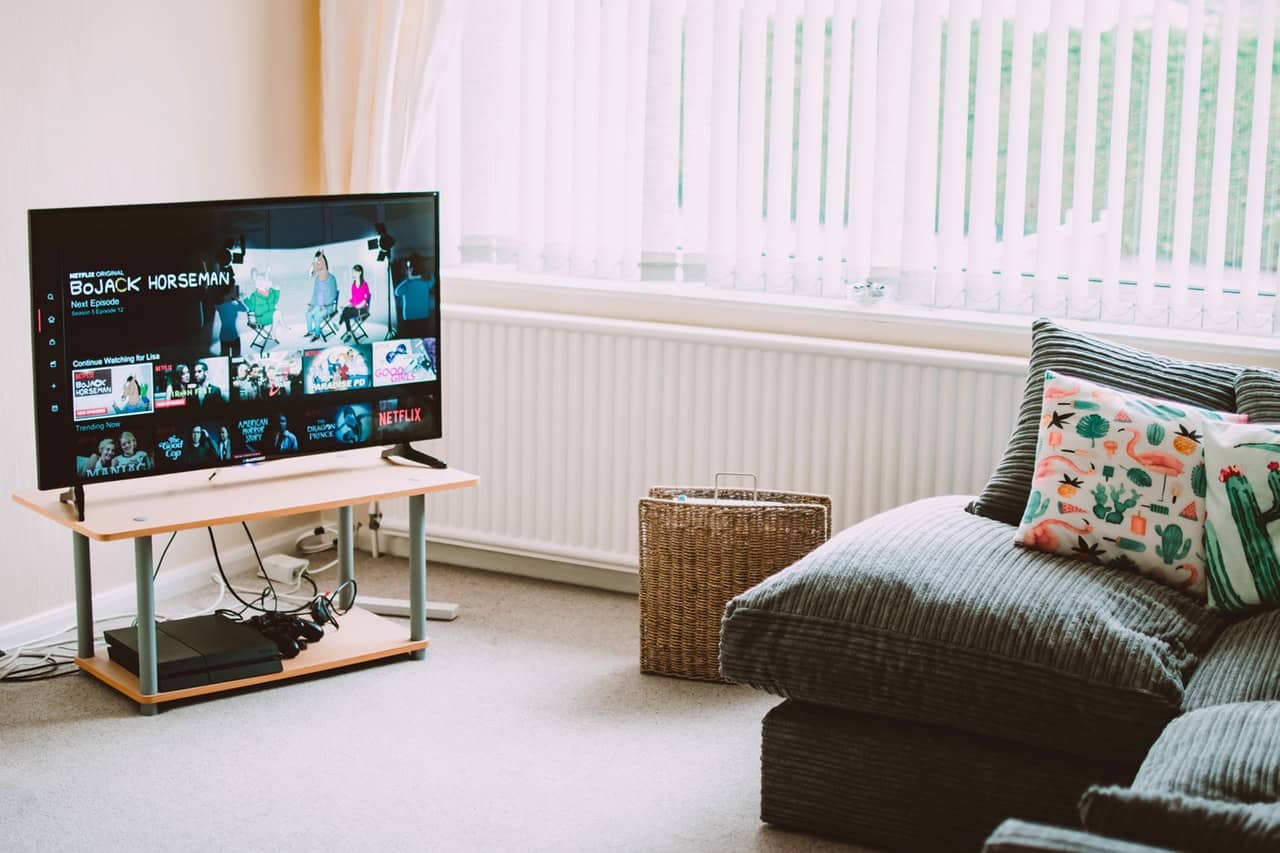 8 Ways to Watch TV without Cable
Now that we are all set with equipment it's time to talk about actual programming.  All of the options listed below work great and provide a variety of programming options.
You will need to decide the type of things you and your family watch most and choose the best option. You can choose as many as you like depending on your budget.
Related Post: 2018 Set TV Review – What is Set TV and Is It Legal?
(1) Free Local TV
Connect a TV antenna to your TV and watch away.  This is the most economical option when it comes to cutting the cable cord.  You'll be surprised at the number of channels you can get with the right TV antenna.
(2) Netflix
Netflix is the first streaming media service that I used when I cut the cable cord and it is still my favorite.  Originally, Netflix was great for watching your network TV shows the day after they aired.  Now Netflix is known more for it's movies and original content.
There are so many made for Netflix movies and Series that you can see anywhere else.
How much does Netflix cost…
Netflix currently has three pricing tiers. The basic plan costs $7.99 a month and allows access to standard definition streams on one device at a time. The standard plan costs $10.99, permits viewing from two devices at once, and provides streaming in HD, when available. The premium plan costs $13.99 per month for up to four concurrent streams and includes HD and ultra HD when available.
Netflix offers a one month free trial for you to see if you like it.
How to watch Netflix…
Install the Netflix app on your device of choice.  Once you have the app installed sign into your Netflix account and you're ready to watch.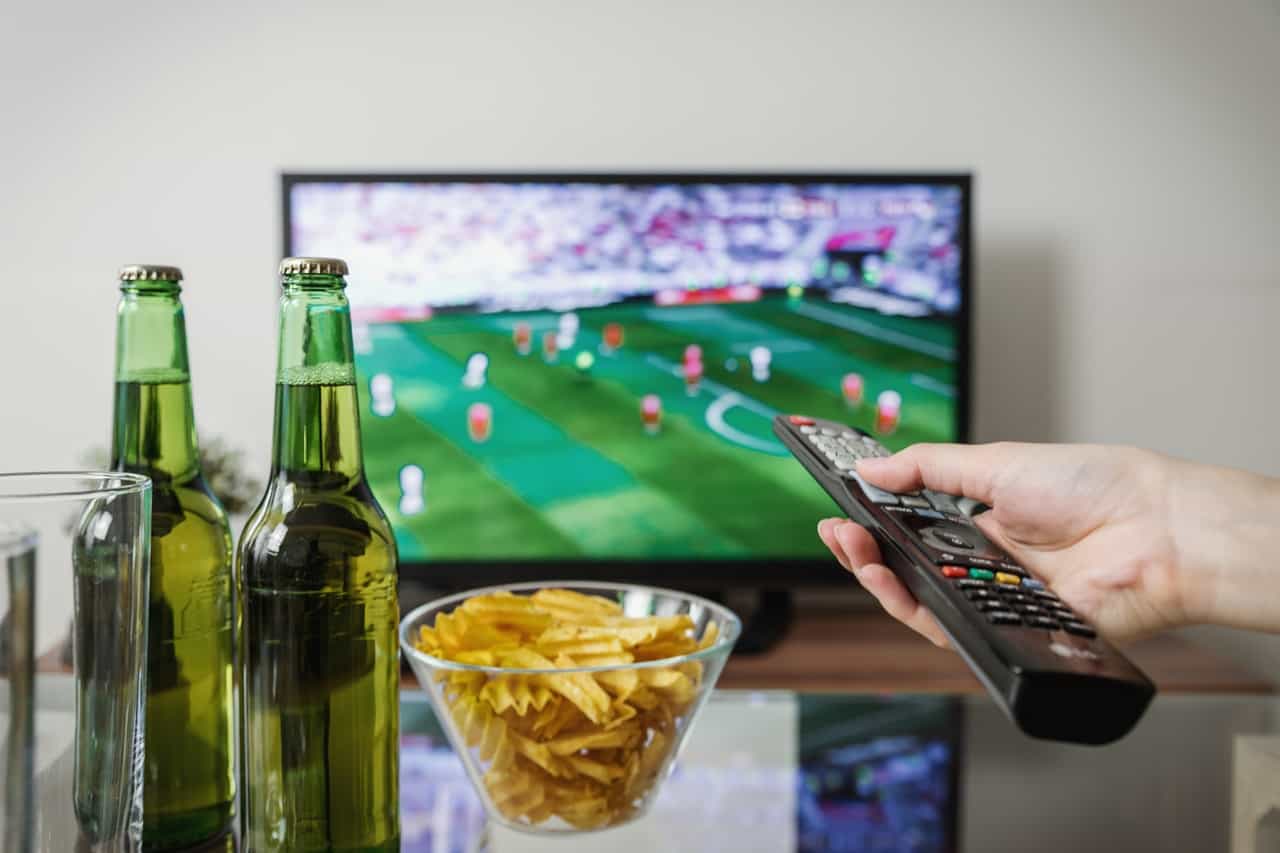 (3) Hulu
Hulu has been around for a long time but it is one of my new favorites. Once upon a time there was no need to have both Netflix and Hulu. However now they are totally different services.
Hulu has TV shows, movies, and Live TV. They also have add-ons that will give you premium channels like HBO, Showtime, and Cinemax. Hulu with Live TV will be a big hit if you have sports fans in your home.
How much does Hulu cost…
Hulu's streaming plan starts at $7.99 per month. They also have a no commercial option which is $11.99 per month. Hulu with Live TV is a little pricier at $39.99 but the quality of the live TV is awesome so I can't complain.
Get 2 weeks of Hulu free using this special link.
How to watch Hulu…
Install the Hulu app on your device of choice. Once you have the app installed sign into your Hulu account and choose the show you want to watch.
(4) Amazon Prime Video
Amazon Prime Video comes free with Amazon Prime. This means that if you are currently enjoying the 2 day shipping that comes with Amazon Prime you already have Amazon Prime Video.
Amazon Prime Video gives you tons of free movies and TV channels. These all come with Amazon prime at no extra cost.
How much does Amazon Prime Video cost…
Again Amazon Prime Video comes with Amazon Prime so we have to look at the price of Amazon Prime. You can get Prime for $12.99 per month however, getting the annual membership is a much better deal. The annual Prime membership costs $119 per year. This is a savings of $37 per year.
If you don't already have Amazon Prime, use the banner below to start a 30-day free trial.
How to watch Amazon Prime Video…
If you are using an Amazon Fire TV Stick simply select the Movies option from the main menu.  This will take you directly to Amazon Prime Movies.
If you are watching from your smartphone, iPad, or tablet you can download the Prime Video app.  Once you log in to your Amazon account you will be able to watch your choice of Prime movies.
You can also go directly to Amazon.com from your laptop or desktop computer and watch movies right from your Amazon account.  Simply sign into your account and select the Prime link.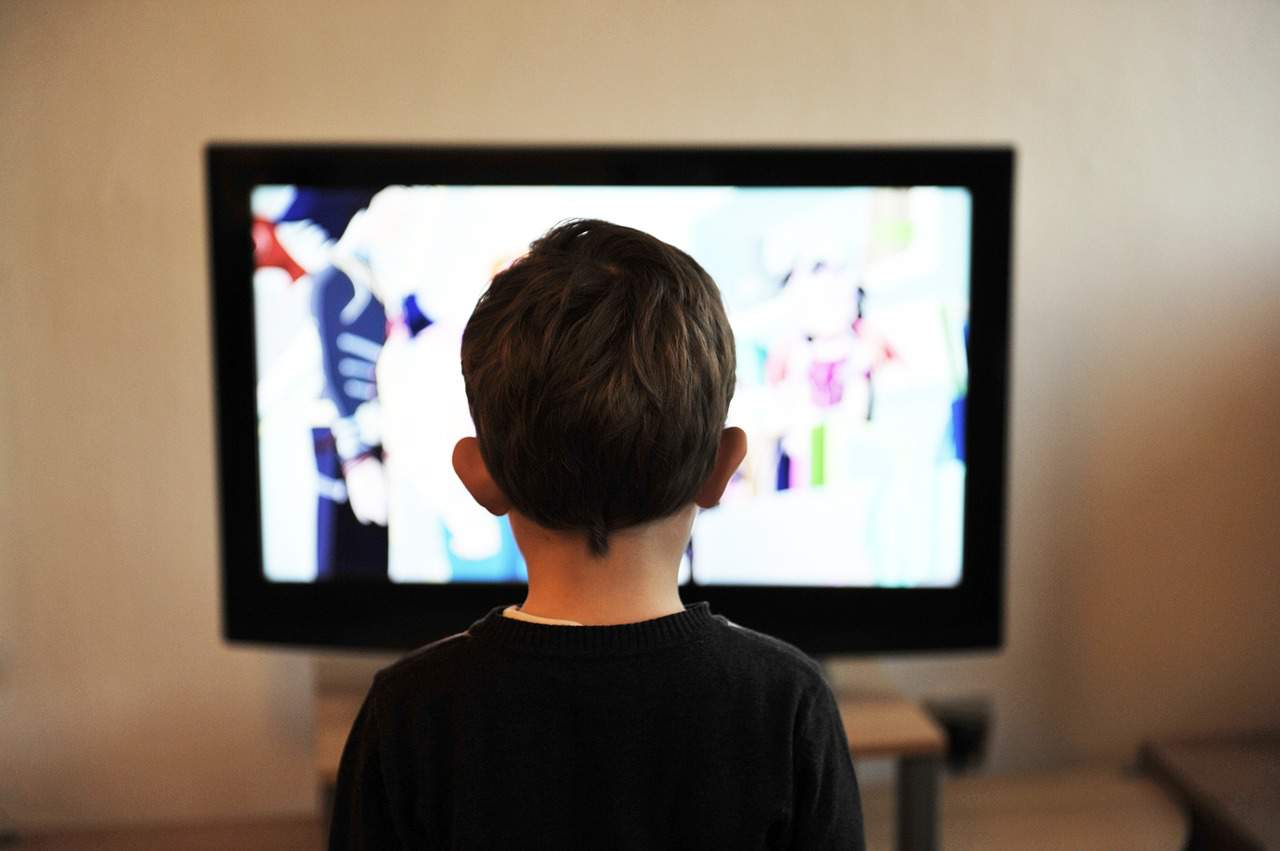 (5) Sling TV
Sling TV is a live TV stream TV service that offers two main packages. The package you choose is determined solely by the live channels you want to watch. You can also choose both packages and get a discount off of the price.
Sling TV also offers add on channel bundles so that you can tailor your channels to just the content that your family is interested in. For example you can add additional new channels, sports channels, kids channels or lifestyle channels.
How much does Sling TV cost…
The Sling Orange and Sling Blue packages cost $25 per month each. If you want to go with both plans you pay $40, which is a 20% discount. Most of Slings add on Channel packages are $5 per month each. They also have a Cloud DVR add-on for $5 per month as well.
Sling offers a 7 day trial to test their service.
How to watch Sling TV…
Install the Sling TV app on your device of choice. Once you have the app installed sign into your account and you're ready to watch.
(6) Philo
Philo is an up-and-coming Live TV Streaming service. It is very reasonably priced and it comes with 2 packages. There is a package with 43 channels and a package with 55 channels.
How much does Philo cost…
The 43 channel Philo package costs only $16 per month. The 55 channel package comes in at only $20 per month. Philo is a great choice if you are looking for a low cost live TV option.
If you are not looking for any live sports channels or local channels, then Philo is the way to go for Live TV.
You can try Philo for 7 days for free using only your mobile number. No credit card required.
How to watch Philo…
Install the Philo app on your device of choice. Once you have the app installed sign into your account and you're ready to watch.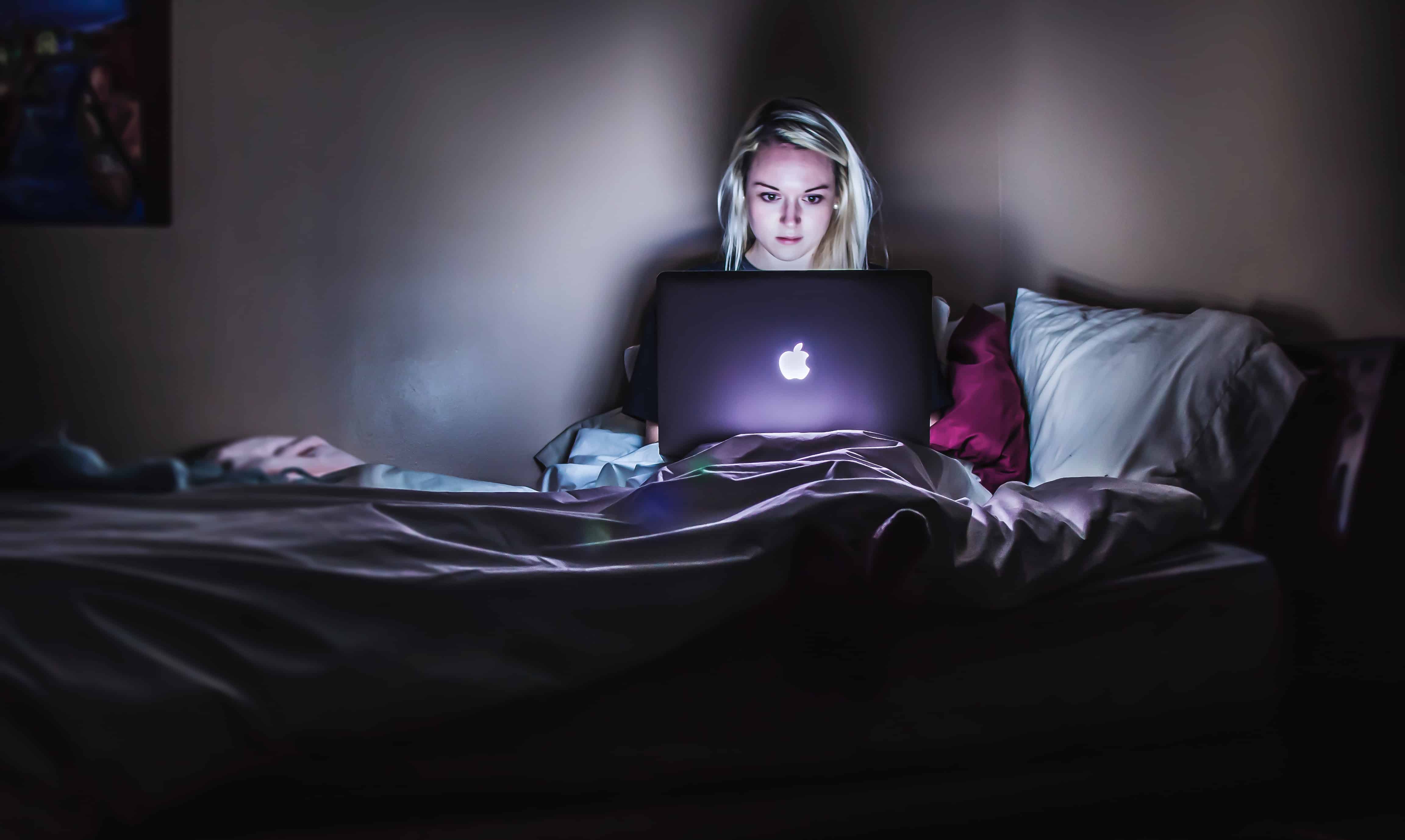 (7) DirectTV Now
DirecTV Now is the Live TV streaming service offered by AT&T. Don't let the DirectTV in the name fool you. It is not satellite service and there is not dish involved.
DiretTV Now offers 5 pages ranging from 65+ to 90+ channels. You can also get their add-ons for premium channels, cloud DVR, Spanish channels, and streaming on multiple devices.
How much does DirectTV Now cost…
The "Live a Little" package costs $40 per month and includes 65+ channels. You can get the "Just Right" package for $55 per month and it includes 85+ channels. The "Go Big" package costs $65 per month and includes 105+ channels. Another option is the "Gotta Have It" package for $75 per month and 125+ channels. And lastly you have the "Todo Y Mas" package for $45 per month which includes 90+ channels.
As you can see DirectTV Now gives you tons of choices when it comes to channel lineups.
You can try DirectTV Now free for one week. Just don't forget to cancel if you choose not to go with the service as they automatically charge your credit card after the trial period is over.
How to watch DirectTV Now…
Install the DirectTV Now app on your device of choice. Once you have the app installed sign into your account and you're ready to watch.
(8) YouTube TV
YouTube TV offers live TV streaming from 60+ networks and includes local sports and news.
YouTube TV gives you 6 accounts per household and unlimited cloud DVR service a not additional cost. These are normally add-on services with other providers.
How much does YouTube TV cost…
YouTube TV costs $40 per month.
YouTube gives you a full month to try out YouTube TV for free.
How to Watch YouTube TV…
You can watch YouTube TV on your current YouTube app on your smartphone, iPad, or tablet.
You can also download the YouTube TV app on your Smart TV, Roku, or Apple TV. You can also stream YouTube TV from your mobile device or computer using Chromecast or AirPlay.
Note: The YouTube TV app is not available on the Amazon Fire TV Stick.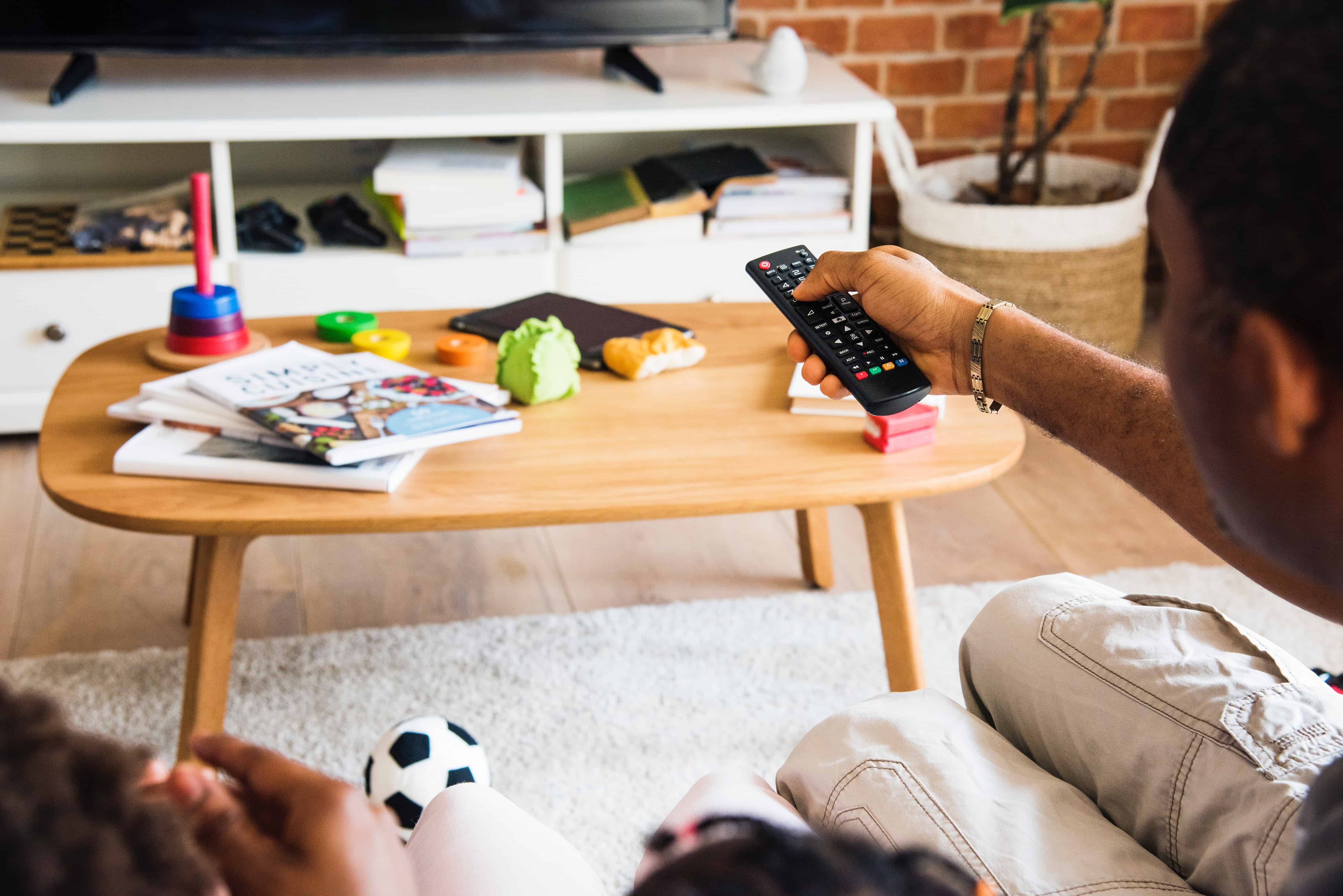 Lots of Non-Cable TV Options
As you can see you have a lot of options when it comes to watching TV without cable. Take your time and do the math. Consider what you pay for your internet service and they the price of the streaming service that interest you. Make sure that you are really saving money after cutting that cable cord.
Leave a comment and share your favorite ways to watch TV without cable.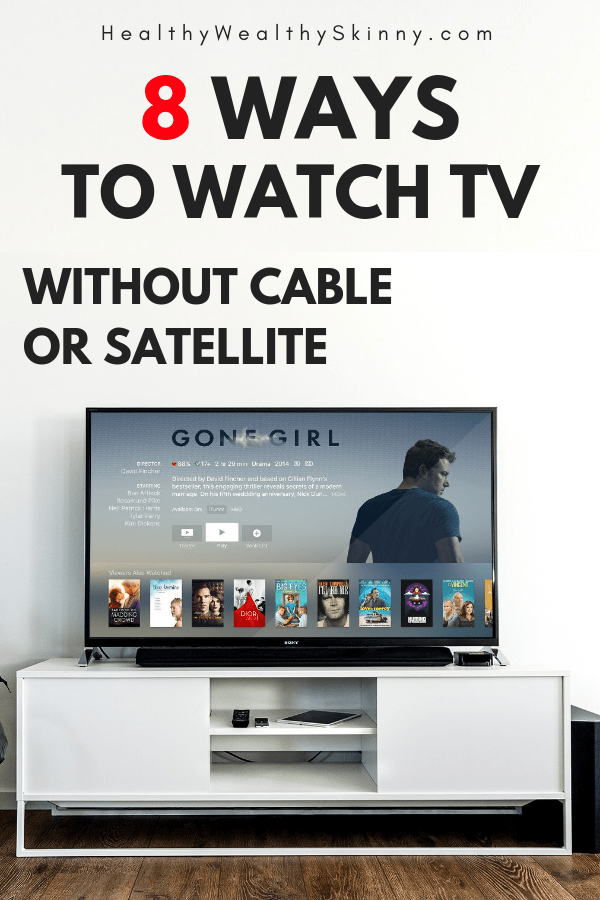 Don't forget to Like, Share, Tweet, and Pin this post.