It's time to stay at home!
Depending on your lifestyle this might sound really appealing or just plain terrifying. There may be many reasons why you might need to spend some time at home. Today, things going on in the world has resulted in the need for social distancing. Or you may choose to spend some time at home just to save a little money.
I personally enjoy being at home. I believe it comes from years of working from home. I'm also a workaholic so my home office is where I spend most of my time. Working is both my career and my hobby. So hanging out at home is right up my ally.
If you are here chances are you at home unexpectedly or you are planning for an extended amount of time at home. This list will help you with things to do when bored at home. I used many of these when I was on bed rest while pregnant with my daughter.
Note: This page contains affiliate links, which means that if you buy something using one of the links below, I may earn a commission.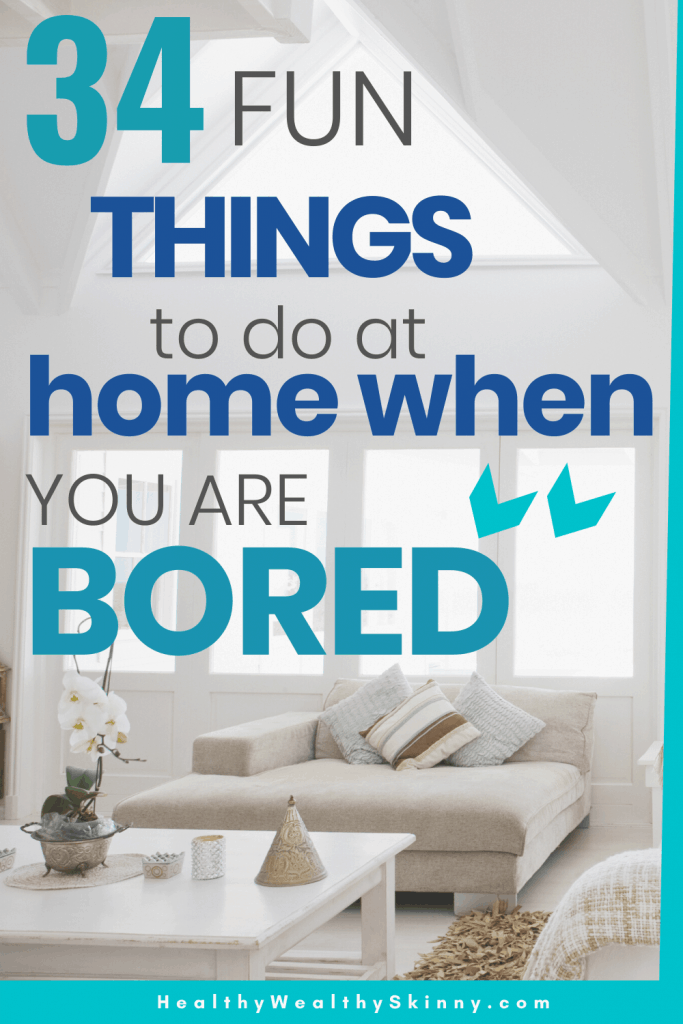 Fun Things to do at Home with Family
Play Board Games
Board games are my family's go-to activity when we get together. Both my son (28) and my daughter (12) love them. When they were younger we played well-known favorites like Candy Land, Chutes and Ladders, Monopoly, Life, and Sorry.
Sorry was always my favorite.
Now that my son is older he introduces us to new games at every gathering. Turns out most of these games have been around for a long time. Here are a few favorites:
Cook a Fun Dinner
Cooking is a great family activity. Getting the family together to decide on a meal can be fun in itself. Once you decide on the meal each member of the family can be given a dish to make.
This will allow you and your family to spend time together talking, laughing, and creating magic in the kitchen. And the best part is after you cook, you all can sit down together for a nice home-cooked meal.
Start a Garden
Now, what can be more fun than playing in the dirt? Especially when you have the entire family there to enjoy the fun.
Gardening is something fun that you and your family can do at home while still enjoying some fresh air.
Declutter Your House
You might not get total buy-in from the entire family but decluttering is a useful family activity. It's no better time to get rid of unnecessary items in your home then when everyone is stuck in the house.
To make decluttering fun, try turning it into a game. Add time limits to completing tasks like clearing out items from a cluttered shelf or add a point system to the items placed in the throwaway bin.
With a little creativity, you can make decluttering a fun family activity.
Have a barbecue
You might think of barbecues as big events that have to take place at a park or lake but a nice family barbecue is super fun. Just like cooking meals as a family a barbecue allows the family to get together and bond over food.
Have a Movie Night
My boyfriend and I are big movie fans so of course movie nights are big at my house. We add fun stacks and blankets and it is the making for an entertaining night.
To make things fair we take turns picking the movie and everyone gets a night to watch their favorite type of movie.
Sing Karaoke
The best part about karaoke is that it requires no signing skills at all. Just pull out a cute little karaoke mic like this and let the family fun begin.
It's super easy to find a listing of karaoke songs to sing that will be fun for the entire family. Don't forget to find songs for the little ones as well.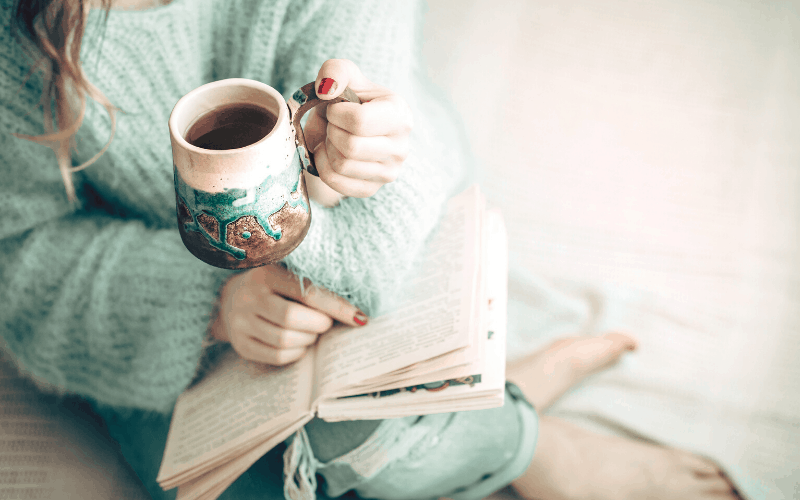 Fun Things to do at Home Alone
Binge Watch a TV Show
Binge-watching TV shows is the absolute best. There are no delays and you can watch as much or as little as you like.
There is no better time to binge-watch then when you have an extended amount of time that you can spend at home. With the right equipment, you don't need cable to enjoy hours of a new show.
Finding new shows to watch is normally the goal but don't forget about some of your old favorites. Recently I've gone back and watched shows like Grey's Anatomy, Private Practice, and Glee from the beginning of their first seasons. They were just as good the second (or third) time around.
organize Your Closet
You may or may not classify this one as fun but we can all agree that it is necessary. If you have a little extra time on your hands organizing your closet is a good use of that time.
If you are anything like me, you have tons of clothes in your closet that you don't wear. It's time to pull those items out and organize what you have left. You might find that you have a lot of items that you could donate or even sell to a consignment shop.
Start a Business
Having multiple ways to make money is a financial best practice. If you are home with nothing to do, planning a new business is a good use of your time. Especially if you have a business that you've always wanted to start.
You can use your time at home to start researching everything you will need to start your business. Depending on the business you start you may need special licenses or training. This is a good time to research what's needed and to start taking the needed steps to get your business started.
Have a Spa Day
A quiet day at home alone is perfect for a spa day. Grab your essential oil diffuser and put on your favorite relaxing playlist to create the mood. If you really want to go all-out make yourself a picture of fruit-infused water to sip on as you paper yourself.
While you can't give yourself a massage if you are home alone, you can do things like treating your hair, soaking your feet, giving yourself a steam treatment, and a facial. You can also give yourself a nice manicure and pedicure.
Create a Bullet Journal
A bullet journal is a creative way to stay organized. The biggest obstacle to bullet journaling is having the time to create your first one. If you have some extra time alone at home, you can create your first bullet journal and come up with a strategy for using it to stay organized.
Learn a New Language
Have you always wanted to learn a new language? If you have some free time at home and access to the internet you have everything you need. You can get started learning the language of your choice just by finding free tutorials on YouTube or free online classes.
Learn a New Hobby
If you're bored at home then it's time to learn a new hobby. There are many new and fun skills that you can learn online. Some ideas you might like to try include crocheting, embroidery, juggling, calligraphy, plant care, or floral arranging.
Redecorate a Room
If you have some extra time at home, why not give a room in your house a makeover. You can go small and just clean and rearrange your furniture. Or you can make it a big project by repainting, refinishing old furniture pieces, and adding new decorative items.
Start a DIY Project
We all have at least one DIY project that we've been putting off doing because we just haven't had the time. When you find yourself home alone grab your favorite caffeinated beverage and get to it. Just make sure you have all the tools you need before you get started.
Read a Book
If you want to relax and take your mind away to exciting places and experience new adventures then reading a good book is a fun activity you can do at home. You can grab an ebook without leaving your home.
Watch YouTube Videos
YouTube is one of my favorite platforms. It is good for both education and entertainment. If you need to learn how to do ANYTHING, there is a YouTube video that will teach you how to do it.
YouTube is also great if you just want some mindless entertainment. You can watch tv type shows, documentaries, and even music videos. And this is just a drop in the bucket.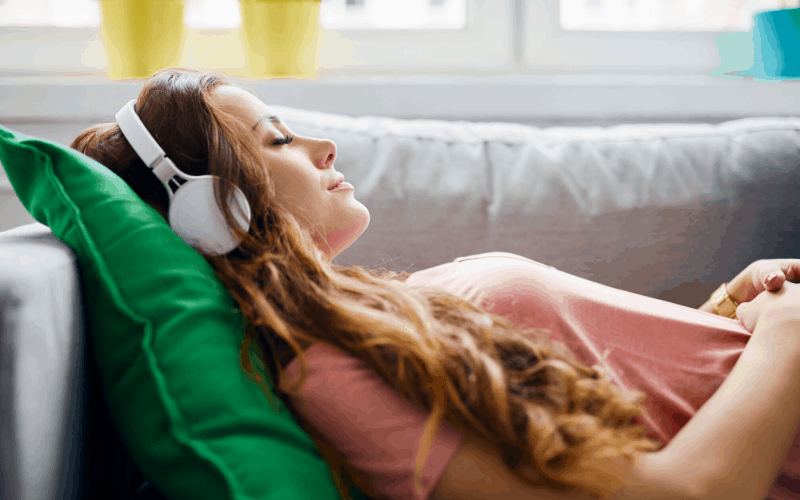 Listen To An Audiobook
Audiobooks are a great way to listen to a book that you've been meaning to read while getting other things done at the same time. Grab your favorite audiobooks here and enjoy.
Create/Organize Your Music Playlists
How did we live without music playlists? Today it's super easy to create a playlist with your favorite songs with services like Apple Music and Amazon Music. I have a playlist for every mood.
If you have some free time at home it is a great time to create new playlists or organize the ones that you already have.
Take an Online Class
Online classes are a super cool way to learn new skills. Especially things like programming, languages, or business management. There are a variety of both paid and free online courses you can take to enhance your knowledge.
Listen to Podcasts
Podcasts are another great way to pass the time at home. There are podcasts that exist on a wide variety of topics. Whether you already have your favorites or you are looking to find something new, podcasts make for great entertainment.
You can search for podcasts in iTunes if you are using an Apple device or Google's music streaming app on Android. Here is a list of a few popular podcasts today.
Off the Gram
Adulting
Why Won't You Date Me?
Motherhood Sessions
Radio Cherry Bombe
Safe for Work
Call Your Girlfriend
Where Should We Begin?
Who? Weekly
Call a Friend
This might sound really basic but in today's age of social media and texting it's easy to lose track of when you actually had a verbal conversation with a friend. Try giving a friend a call that you haven't talked to in a while.
Start a Blog
Do you have something that you'd like to share with the world? Then it's time to start a blog. You can start a blog as a side hustle to make money or simply to share your life and experiences.
If you have free time at home, use this free course to get your blog started. It's a 5-day course that will walk you through every step of setting up a blog.
Play Online Games
My son is a video game expert so he was more than happy to help me with this topic. Playing online games is a stimulating way to pass the time at home. There are city builders, strategy games, and role-playing games (RPGs) so you're sure to find something to suit your interest.
Here is a list of both free and paid games my son recommends.
Free Online Games
Paid Online Games
You can find these paid games on Steam.
Stardew Valley
Sims
Civilization 6
Cities: Skylines
Disco Space Elysium
Don't Starve Together
World of Warcraft
Overcook
Tomb Raider
Trine 3
Final Fantasy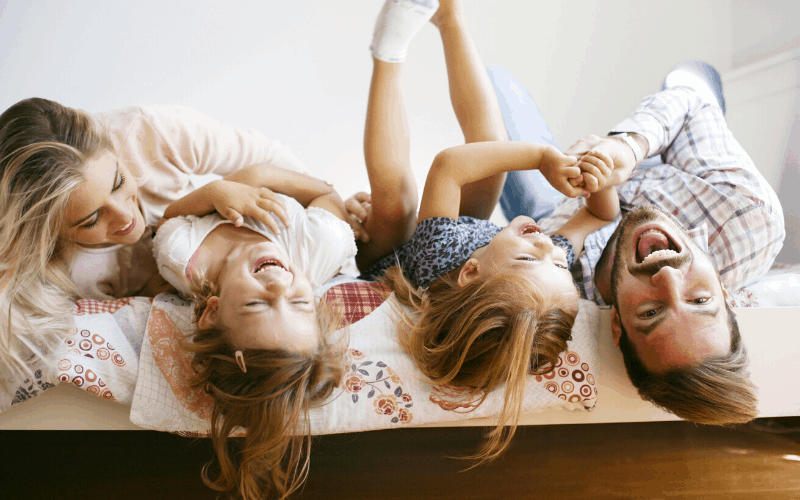 Fun Things to do at Home with Kids
Color
Coloring is a super fun activity for kids and chances are you have everything you need in your home right now. If you've run out of fun things to color, you can download free coloring sheets online that will keep your kids entertained.
Make Tye-dye Shirts
My daughter is a pre-teen so it's sometimes hard to find activities that she's in to. Making tye-dye shirts is something that she absolutely loves. You can choose a variety of shirt types and no two patterns are alike.
Grab a tye-dye kit and start having some creative fun. You can your kids can make one of a kind shirts, pillowcases, hats, shoes, and even jackets.
Paint
Kids of all ages love to paint. This is a simple, fun, and sometimes messy activity that will keep the kiddos busy for hours. There are all types of washable paints that are safe to be used at home.
Painting activities can be done in various ways. You can try paint by number activities, printed pictures, or just give you kids a blank canvas and see where their imagination takes them.
Science Experiments
There is no better time to try some cool science experiments with the kids then when you have some extended time at home. You can find some really cool experiments to try online and most will require things you already have a home.
Have Storytime
Storytime is both fun and educational. When it's time to wind down for a nap or bed, try reading to your kids. This can be a fun activity for kids of all ages. If you have older kids, they can read to the family. You can even give each kid a character and create a family storytime experience.
Watch Cartoons
I don't know about you but as a kid, I loved watching cartoons. Especially on Saturday mornings. My younger brother and I would grab our cereal and watch favorites like Mickey Mouse, Tom & Jerry, Droopy, and Woody Woodpecker.
Yes, I know I'm showing my age here.
Although my favorites are long gone kids still enjoy watching cartoons. There are even educational cartoons that teach and entertain.
Put together Puzzles
Puzzles are a go-to rainy day activity. They stimulate the brain and give you a great sense of accomplishment when you finish them. Puzzles are a great activity to have on hand for kids of all ages.
Make Homemade Ice cream
I scream, you scream, we all scream for ICE CREAM!
Ice cream is not only super yummy, but it is also fun to make. Your kids will love making this sweet treat almost as much as they love eating it. Here are a few homemade ice cream recipes from Pinterest to get you started.
Bake Cookies
Baking cookies is another fun cooking activity that kids enjoy. Grab these and start making cookies in fun shapes and flavors.
Don't forget to Like, Share, Tweet, and Pin this post.