Budgeting is one of the number one ways to save money when your money is tight. It really works and you can find tons of information relating to how to create a budget. But it helps to have a few budgeting tips that will take your budget to the next level.
According to a Debt.com survey, most Americans believe that budgeting is important but fewer people actually budgeted in 2019 than in 2018. Some of the top reasons for not budgeting included not having enough income, budgeting being too time-consuming, and budgeting just not helping.
Each of these negative perspectives of budgeting can be overcome by incorporating a few simple budgeting tips. These equally effective budgeting tips for beginners, families, or even college students.
Note: This page contains affiliate links, which means that if you buy something using one of the links below, I may earn a commission.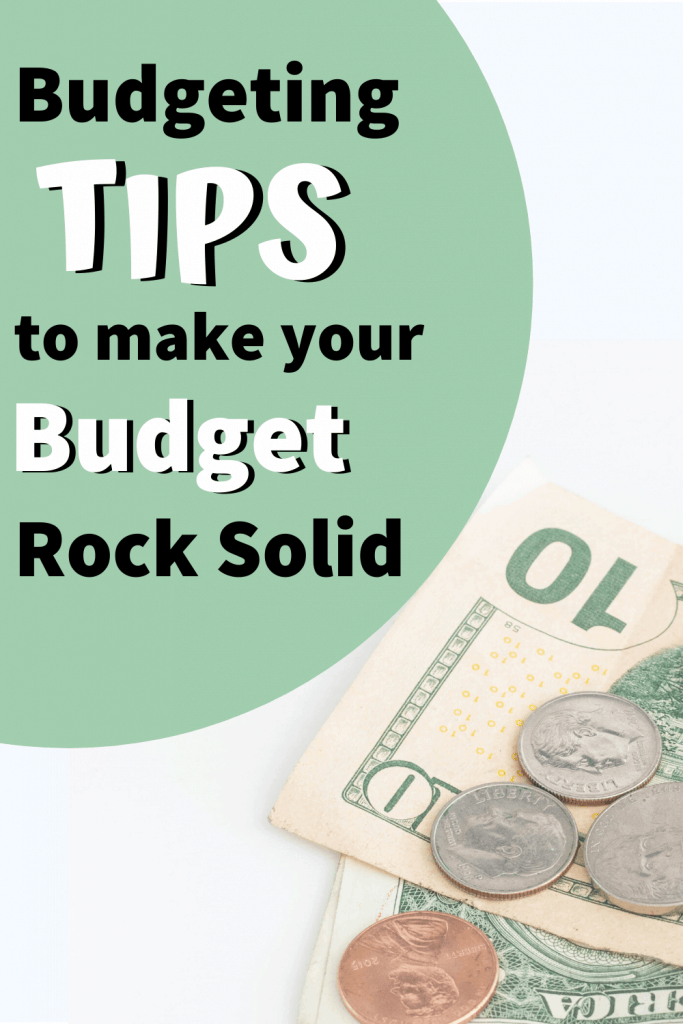 Budgeting Tips
Tip #1 Set a Realistic Budget
Your budget will not work if it is not realistic. It is a must to take a look at your life and your financial situation and design a budget that fits your reality.
For example, if you have a low income and the cost of living is high where you live, allocating 50% of your after-tax income for your Needs (bills that you must pay) may not be realistic. The percentage you spend on your needs may be much higher because if your income and the cost of living.
This doesn't mean that you can't use a percentage-based budget like the 50/30/20 Rule, it simply means that you will have to make adjustments to this budgeting method to make it realistic for you.
When creating your budget, be realistic when determining how much money you will allocate to each category. Keep in mind that if you are creating your budget for the first time you may not get it right initially. This is when tracking your expenses and adjusting your budget will help you tweak each category to what is realistic for you.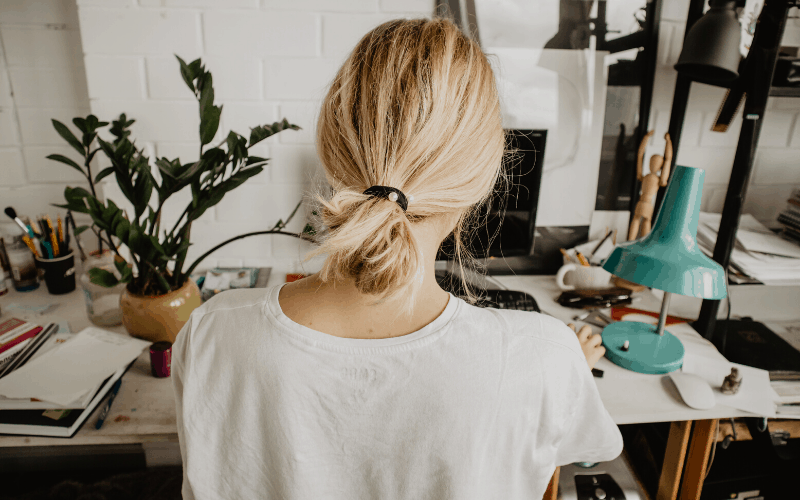 Tip #2 Choose the Budgeting Method that's Right for You
There are many different budgeting methodologies and theories out there. The budget method that your best friend uses may not be the best budget for you.
In order to be successful at budgeting, you have to find the budgeting method that is right for you. This means that it has to suit your personality and your income.
Some budgeting methods are detailed like the zero-based budget. While others are really flexible like a percentage budget plan (50/30/20 budget). If you know that you are not good at following very strict rules then choosing a strict budgeting method may not be the right choice for you. You can develop new habits but going against the core of your personality increases your odds of failure.
If you need help choosing a budget method that is right for you, check out the video below. It gives an overview of many popular budgeting methodologies and highlights the type of person each method is best for.
This will help you if you need to know how to make a monthly budget.
Tip #3 Adjust Your Budget as Needed
The main reason for budgeting in the first place is to increase your financial health. This means that as you budget you expect to start being more purposeful with your money and in turn increase your net worth.
As your financial situation changes, your budget will need to change with it. You may need to make simple adjustments to your budget each month. Or you may need to make big changes like switching to another method of tracking your budget.
Using the right tools help with making adjustments to your budget easily. It doesn't matter if you use budgeting worksheets, budgeting apps, or budgeting printables. What matters is that you have a method to easily adjust your budget as needed.
The key takeaway for this budgeting tip is that you need to be open to adjusting your budget as needed in any way that is needed. Your budget is not static. It is a living, breathing entity that like you is always subject to change.
Free 50/30/20 Budget Worksheet
Download a copy of our free Monthly 50/30/20 Budget Worksheet.  It's a free excel spreadsheet to help you create and maintain your budget.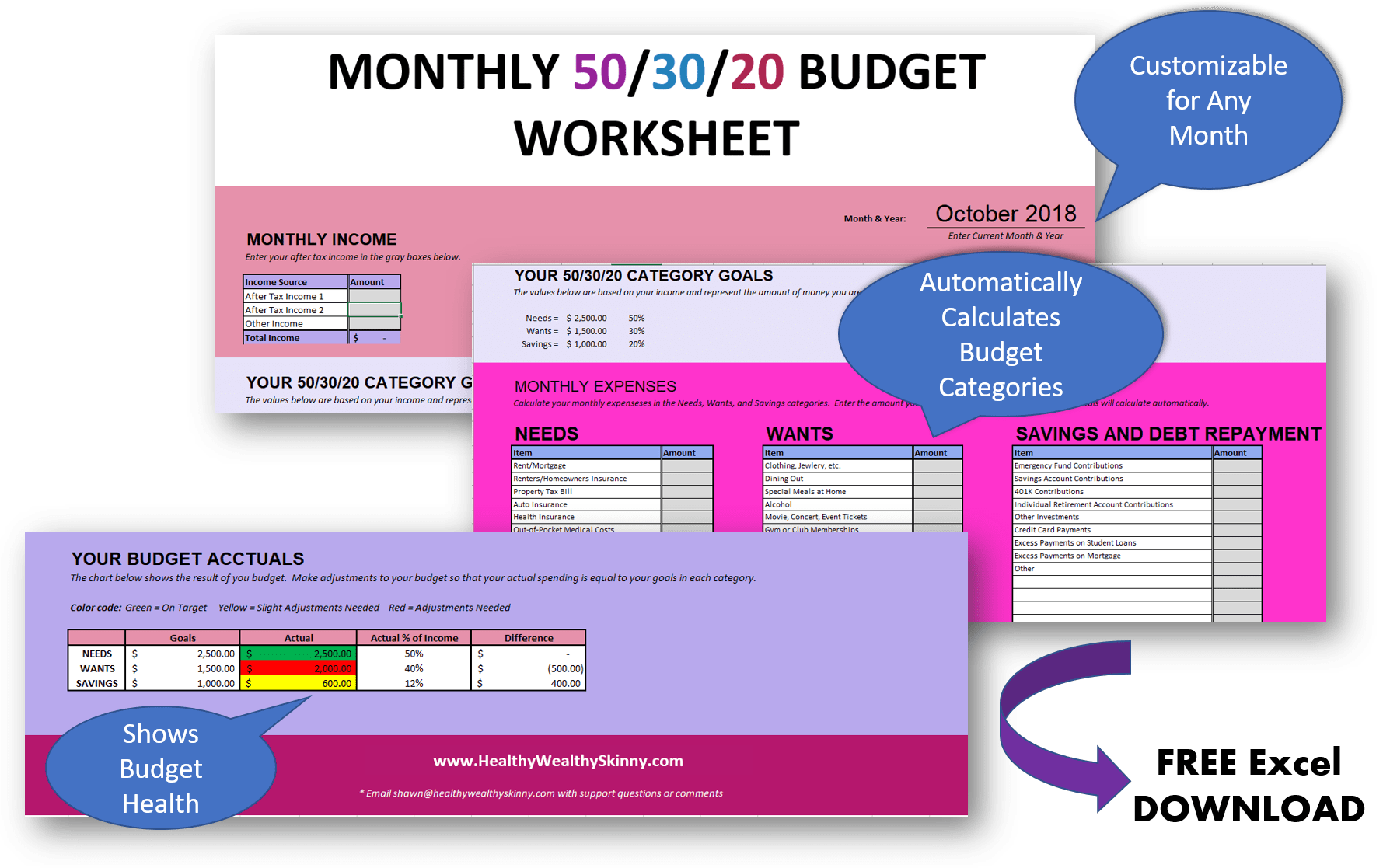 Tip #4 Plan for Unexpected Expenses
There is absolutely no way for you to know every expense that you will have each month. The best way to account for the unknown is to plan for it.
Adding a miscellaneous section to your budget and allocating a set amount of money to that category each month is a solid way to plan for unexpected expenses. This will work for even strict budgeting methods like the cash envelope system or zero-based budgets because you are allocating a specific amount of money to a category.
If you recognize that you have an unexpected expense that keeps occurring be sure to take advantage of budgeting tip # 3 and adjust your budget by adding in that expense.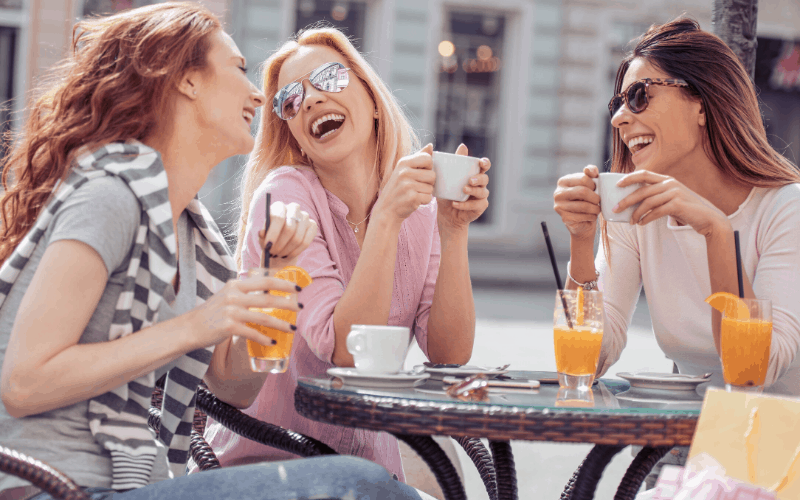 Tip #5 Include a Budget Category for Fun
I know that you are pumped and ready to crush it budgeting, saving money, and getting out of debt but approaching these activities without leaving any room for you to enjoy life just isn't the way to go.
Although it might sound light and airy this is one of the most important budgeting tips on this list. If you create a budget that you do not use because it causes you to hate your life then you end up in a place where you are not managing your money.
You can be financially savvy and still enjoy your life. You can have a rock-solid budget, live frugally, and even start your debt-free journey while still living a happy and fulfilled life. And at the end of the day that is the ultimate goal, right?
When creating your budget be sure to allocate some money to fun. If you're on a tight budget then the amount you spend on fun may be small but it should be there. There are tons of inexpensive things that you can do with your family. Just make sure you add a little fun in your budget to ensure that you stick to it.
Don't forget to Like, Share, Tweet, and Pin this post.